"People of colour are determining culture today." Dapper Dan declared at GTB Fashion Weekend, in a Masterclass full of insightful and surprising vignettes from his four decades plus career in fashion. Indeed, one could expand his thesis and argue that Nigeria, as the world's most populous black nation has the potential to dictate how culture is not only steered but also in which direction. Day two definitely shared some of that intentional approach with a masterclass roster that included footwear designer Nicholas Kirkwood and fashion editor and style icon Julia Sarr-Jamois and grand fromage names both on the catwalk and on the front row. It hinted at an agenda that was one-part shock and awe the audience with a fashion immersion session like no other and another part create a celebratory and euphoric atmosphere that reflected the enthusiasm and love most gathered had for fashion For the most part it worked.
Opening the night with Lanre Da Silva Ajayi or LDA as she is affectionately known, whose presence guaranteed that the frow was a veritable who's who of Nigeria high society. If you are a lady who has graduated from turning right in an aeroplane and maybe left the civilian world of moving around in commercial craft altogether, it is more than likely you will be a loyal and regular customer and possibly on first name terms too with Lanre. Like a Giambattista Valli Haute Couture customer, the LDA woman isn't really wearing pieces such as this to do the school run or get the green light on her proposals from the board. This is high-octane glamour with even the day pieces only worthy of the most elegant and exquisite invitations, and included a sequence of lilac floral lurex pieces, black and copper or alternatively metallic sea green camouflage trouser suits that consisted of oversize jackets teamed with cigarette trousers and pencil skirts trimmed with ostrich ostrich feathers. Da Silva Ajayi continues to add a dollop historicism to her collections with leg of mutton sleeves on blouses, a disco diva worthy shot teal suit and reprising the underwear as outer wear concept via a lingerie inspired two piece. But the overall theme remains never knowingly leave the house under-dressed. Some fashion critics argue that LDA from season to season is somewhat repetitive and is thus is not as exciting as some of the more avant-garde designers working in Nigeria, however there is much to be said for a designer who understands deeply how her core customer wishes to present themselves, interprets their wants and creates collections they keep desiring.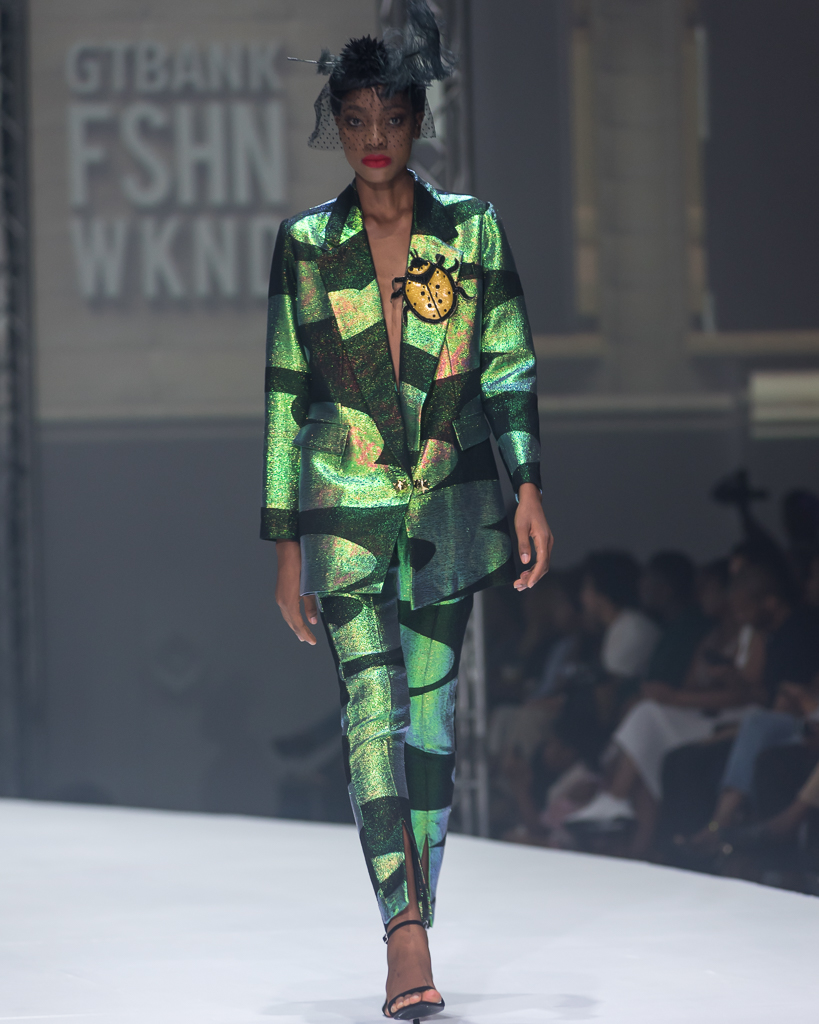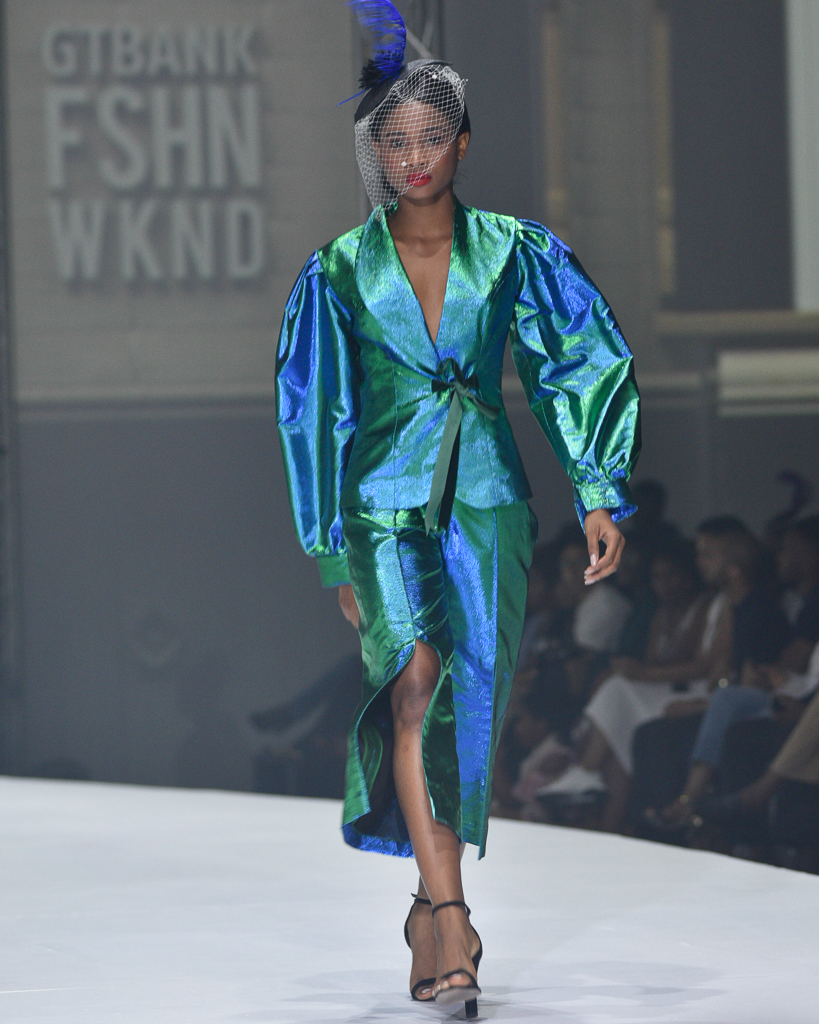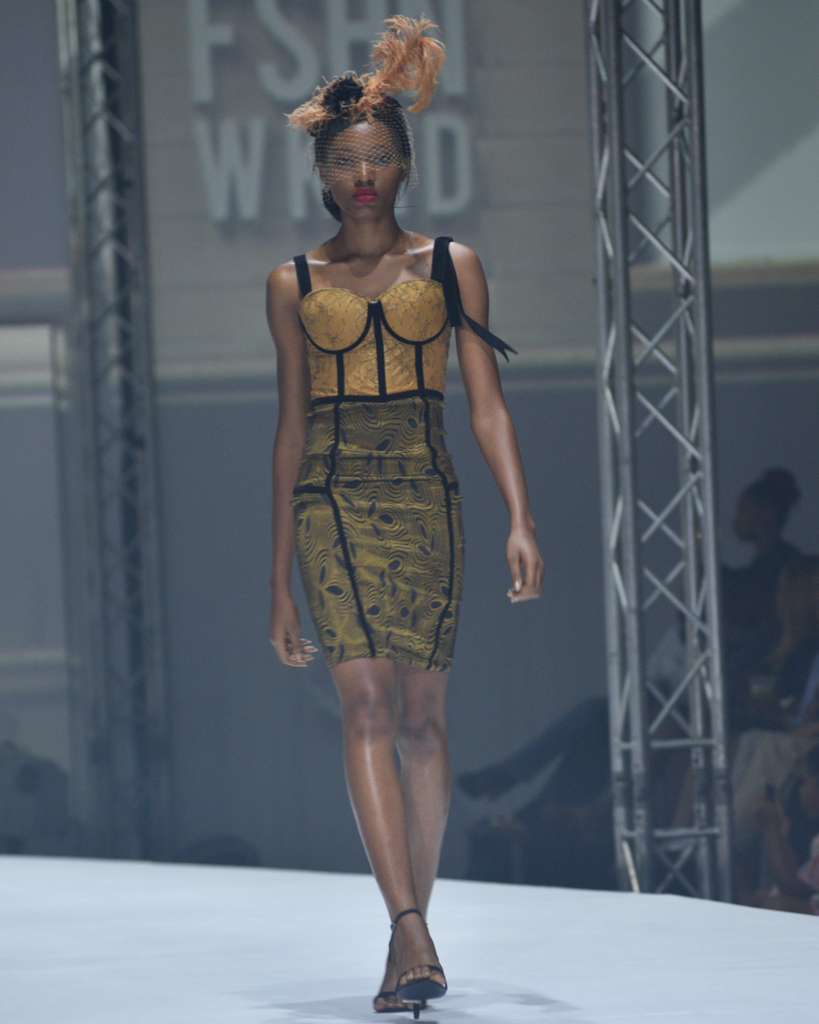 Ji Won Choi was a bold and choice for a runway presentation. The Parsons School of Design graduate has placed sustainability at the heart of her business and her pieces are designed in such a way as to be worn in numerous ways, thus reducing excessive consumption. For the audience, seeing silhouettes that referenced far east Asian cultures (Choi is originally from South Korea) might have been quite the aesthetic jolt but it was refreshing nevertheless.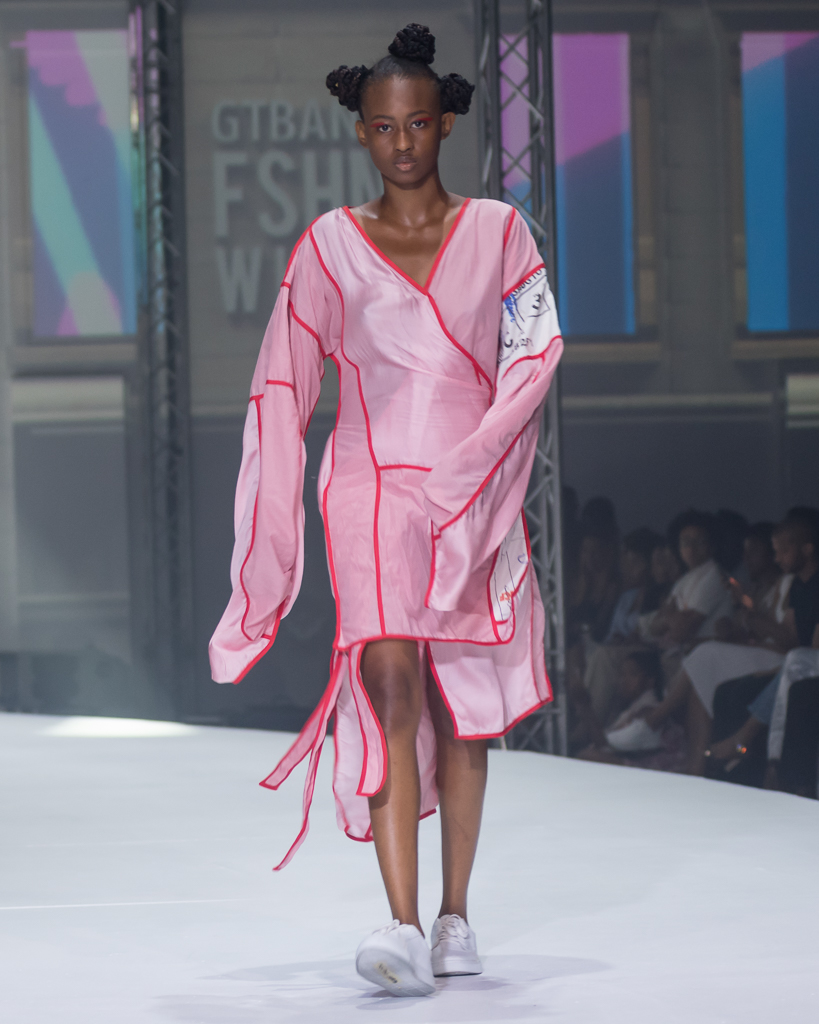 In the instance of Taibo Bacar, the audience was treated to a collection that screamed resort by way of one's Upper East Side apartment. matching trouser suits with jewelled headbands and monogrammed silk shirts felt very Tory Burch-lite and compared to previous collections from him  there were few stand straight to attention moments.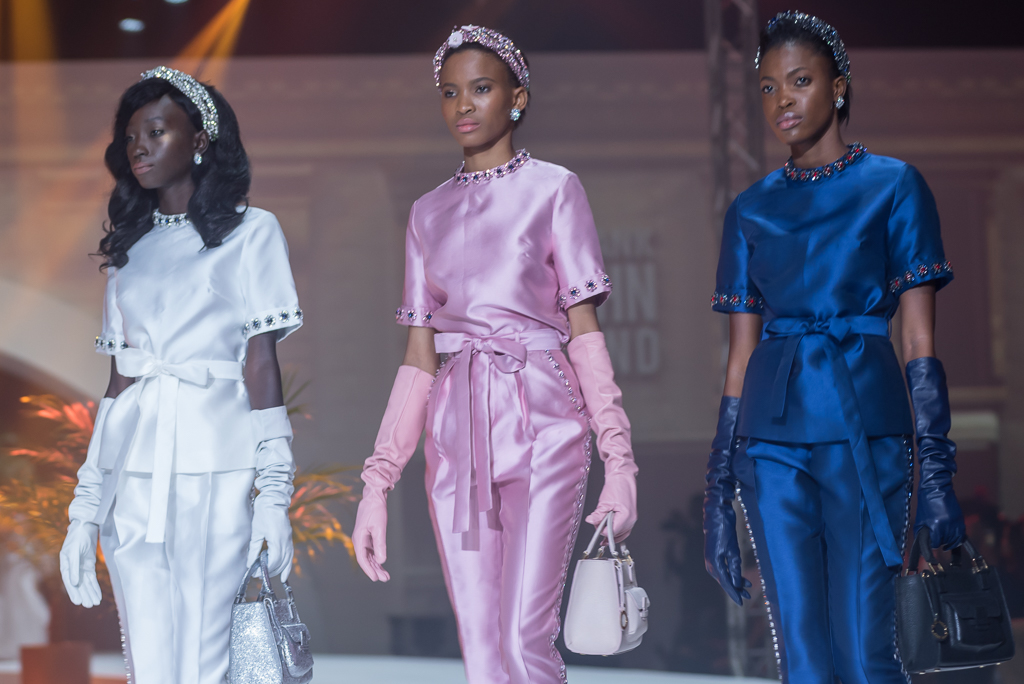 Tweed coats, navy metallics, lace and proportion play and black patent flats teamed with every ensemble certainly gave IDMA-NOF's collection a cohesiveness visually but beyond that it never fully took flight. As with many brands that have niche and in the instance of IDMA-NOF, famous customers such as Chimamanda Ngozi Adichie, the wheels will continue to turn but this collection doesn't stand as one the brand's best.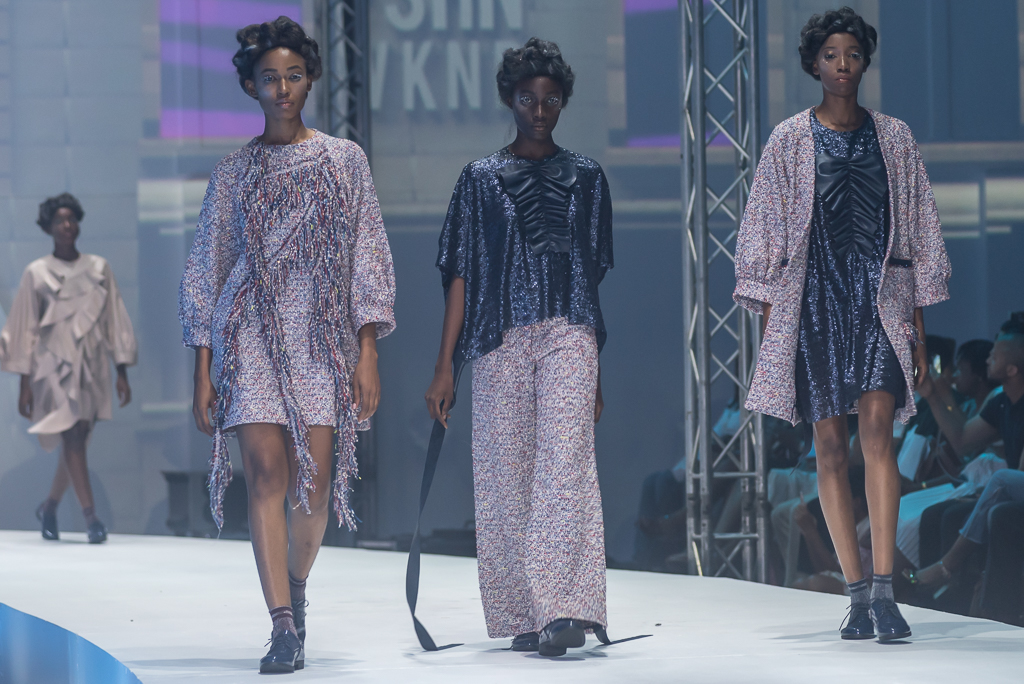 Gert-Johan Coetzee has a reputation as the go-to for the red carpet in his native South Africa  and beyond with the likes of  Bonang Matheba acting as the brand's muse and many a wealthy bride opting for one of his creations as their reception or indeed bridal shut down dress. It was thus a shock that this collection saw him dabble with streetwear and denim. This being Coetzee the silhouette was close to the body wherever possible and sweatshirts were given the necessary bling via sequins and embellishment. Evolution in a designer is always welcome but the overall effect felt somewhat forced and lacking in the insouciance and youth propelled exuberance that is innately part of streetwear's DNA. This is not to say that he should remain in an evening gown silo, but a collaboration might have been a wiser  starting point before a deep dive into an aesthetic that is clearly not his forte. More successful was the other big theme of the evening in his collection which was the Italian Renaissance with silk prints that echoed the works of the grand palaces of Venice and Florence and brocade evening jackets for men that would be worthy of any black tie event.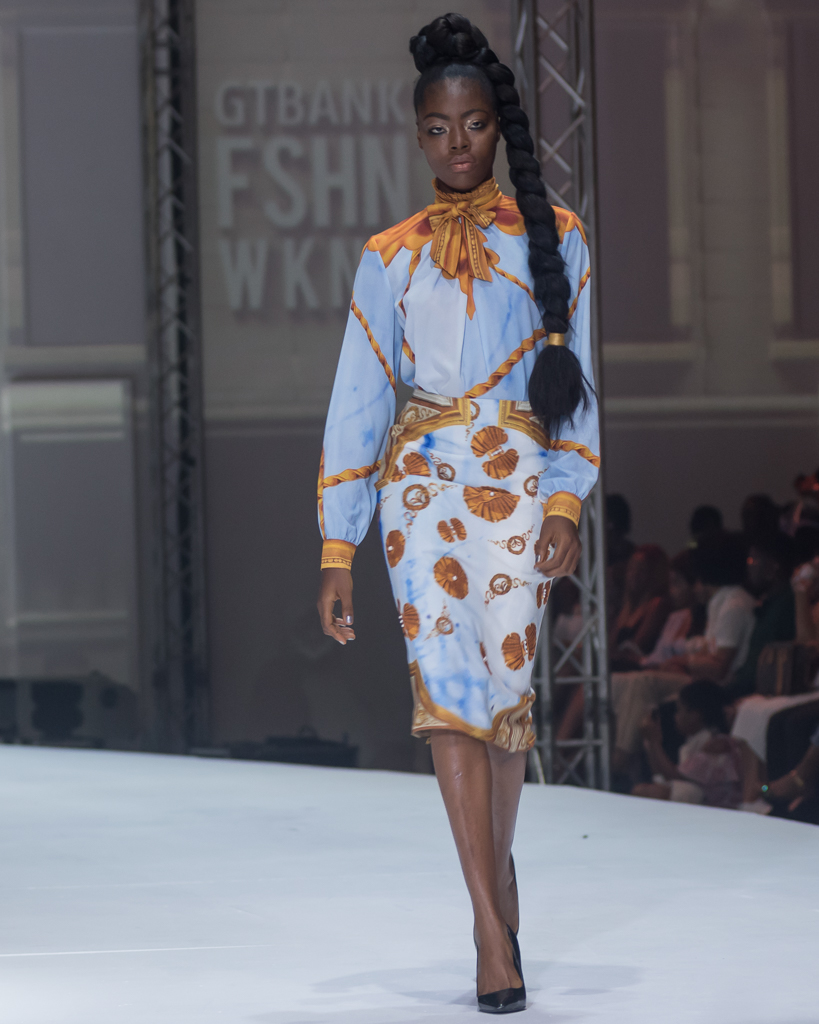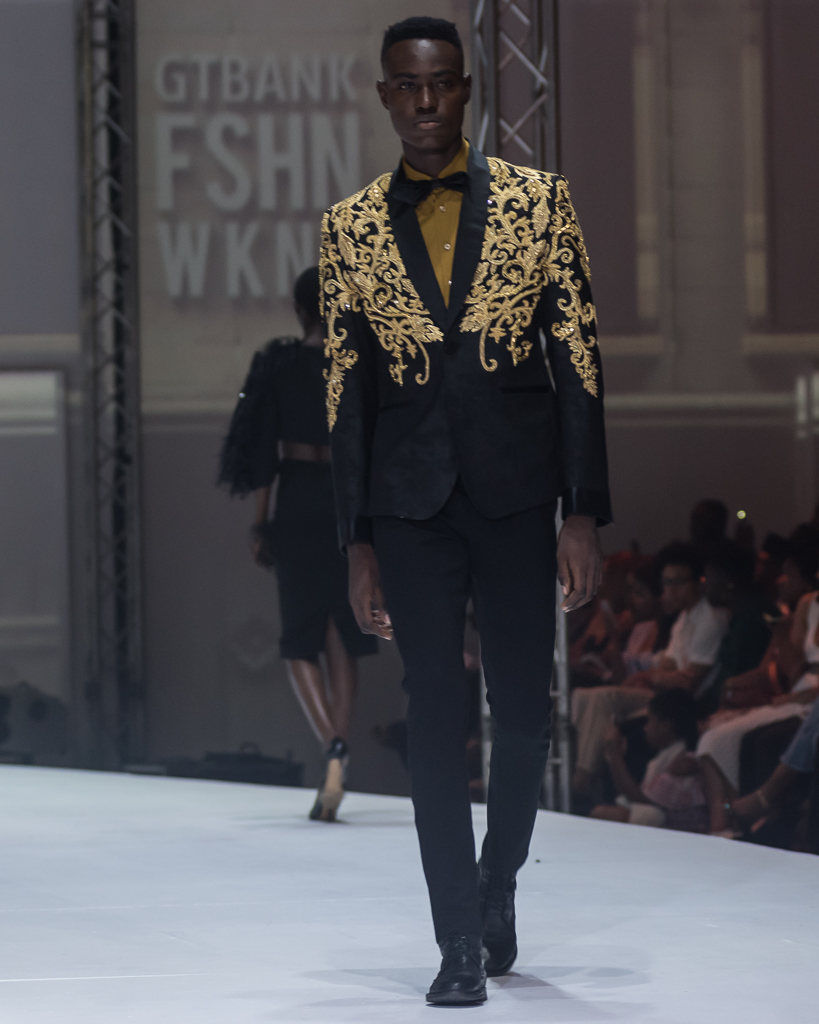 A year is a long time in fashion and it speaks much of the eventful one had by LaQuan Smith that he returned to GTB Fashion Weekend to close the event itself. By many metrics he was worthy of the slot: a year that has not only seen him continue to dress the likes of Beyoncé, Jennifer Lopez and Gigi Hadid but also sign a lucrative deal designing for online behemoth ASOS.com. Furthermore, his take no prisoners fierce and sexy aesthetic is one that will resonate with the Nigerian market, where slaying is not so much a nice to have as a mantra to live one's life by. This season sheer dresses were teamed with oversized jackets and more modest iterations of revealing bodice and trousers or high slit evening skirts also offered. Smith also proposed a return for the lycra body suit for both genders with the women's iteration being super high legged and in both instances  soliciting cheers from the audience who he had eating from his hand from the offset.  Luxe fabrics were aplenty with fur and rich velvets being the cover up of choice for the scandalous transparent pieces. Overall, Smith's hip-hop hottie aesthetic is very in tune with the popular mood right now and in many ways reflects Dapper Dan's comment of black culture informing popular culture today. The collection refines some of the motifs but still feels authentic – no wonder the tills continue to ring.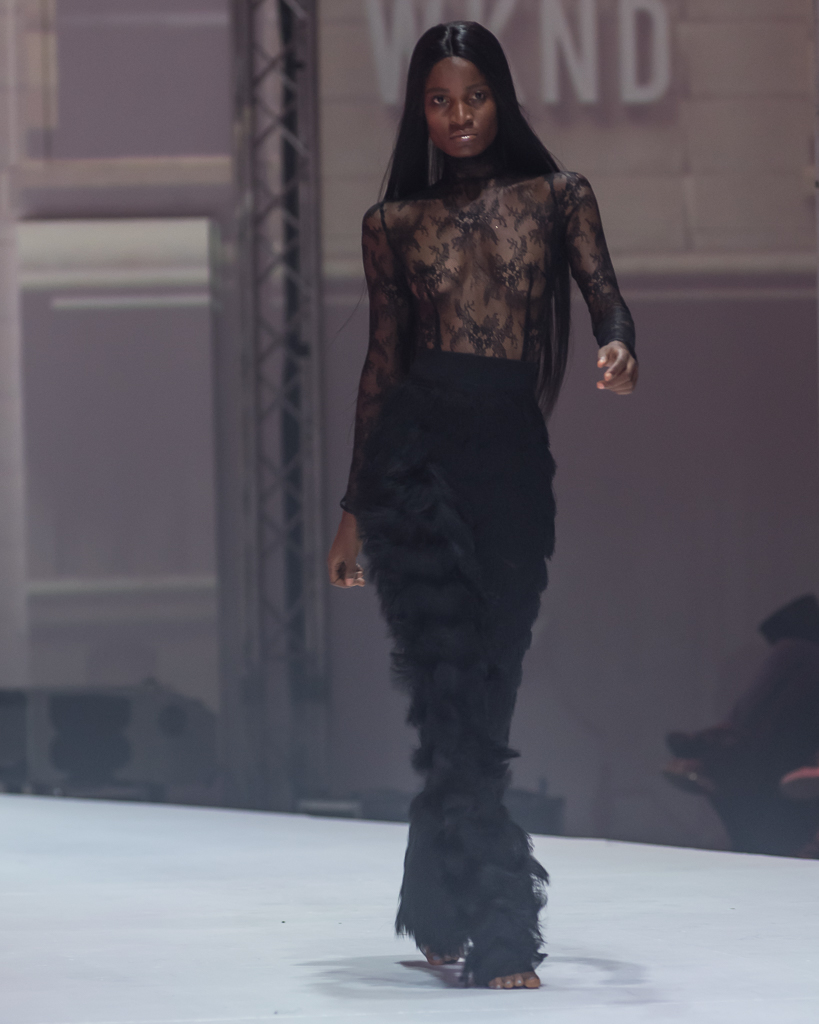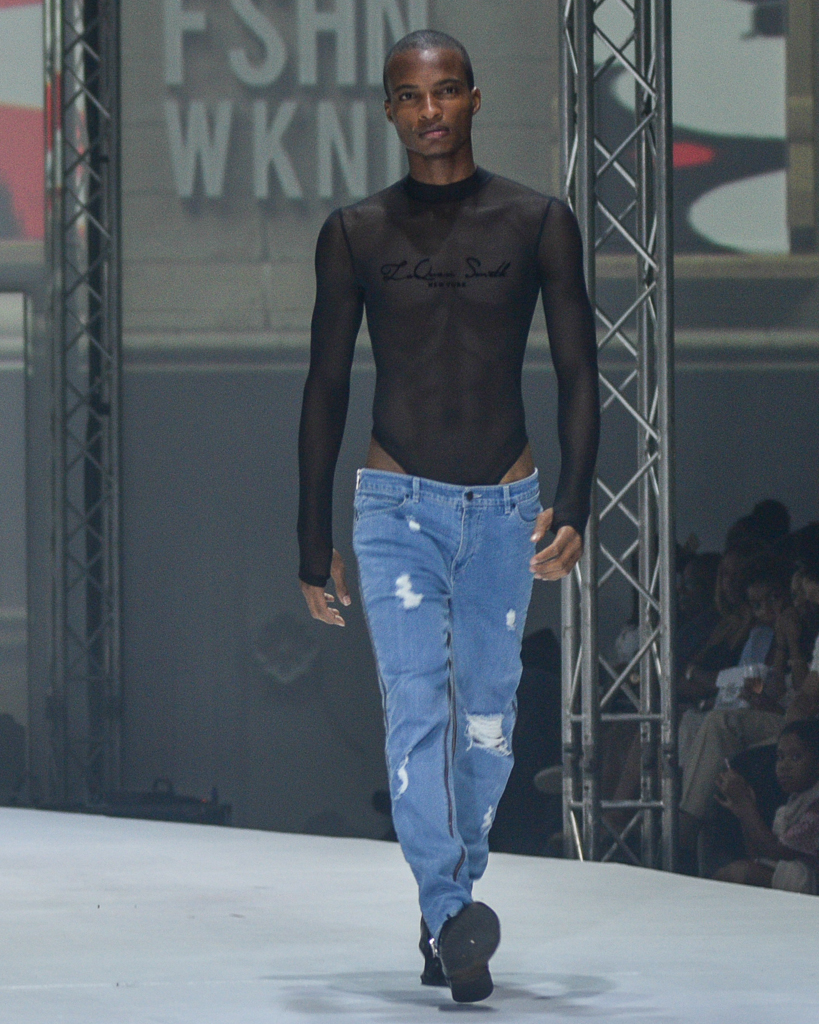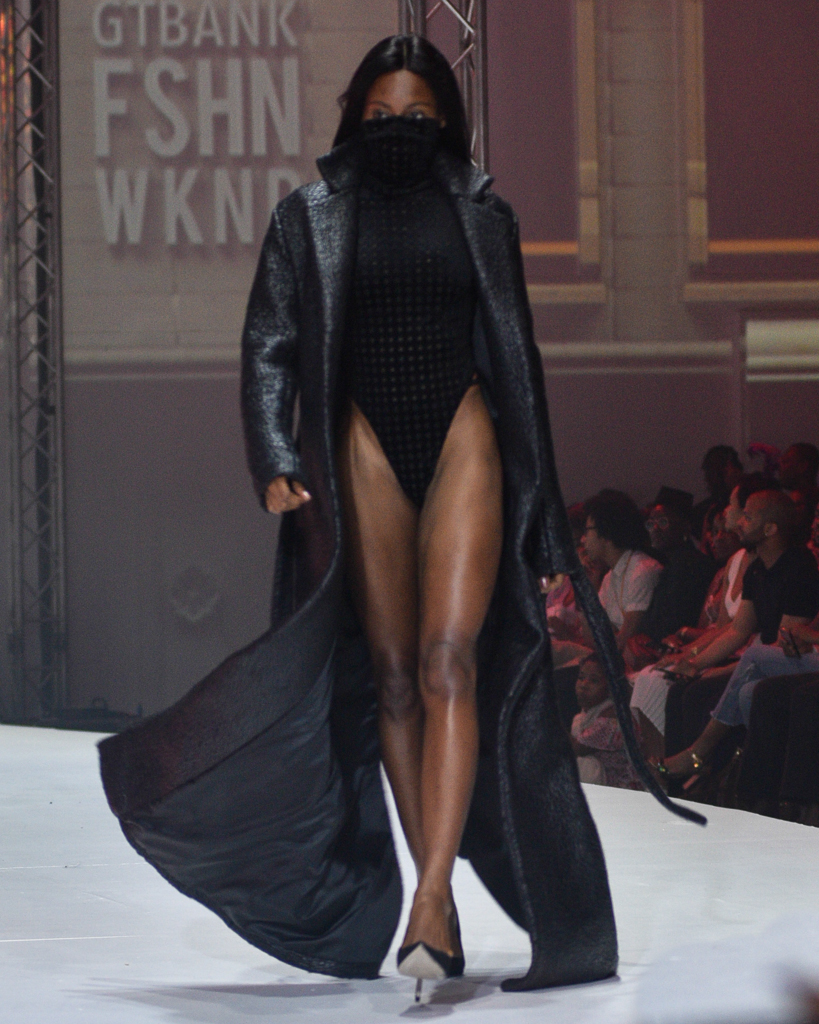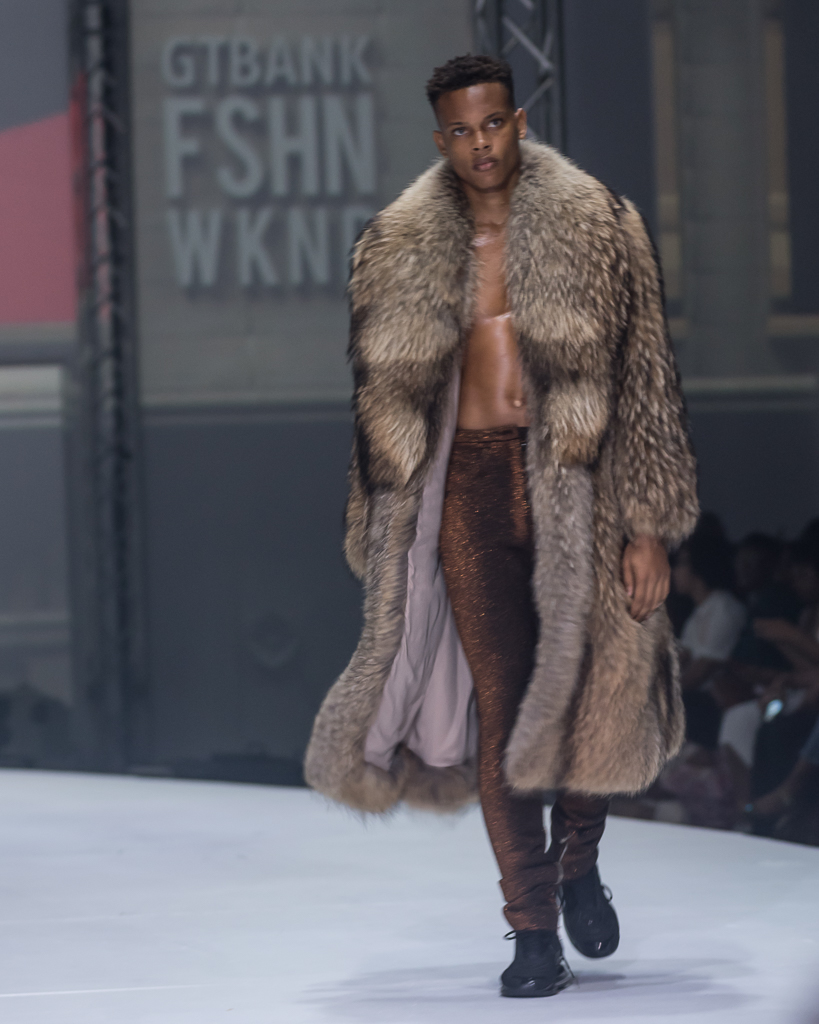 And so GTB Fashion Weekend concluded with an after-party where the worlds of fashion, finance and society collided in a standing-room only VIP Lounge. It is interesting times for the event, which by virtue of its focus of combining domestic and global talent on the runways, a huge retail fair in the main hall and masterclasses with an international roster of speakers continues to garner support and influence. Whether the tripartite approach has scalability is open to debate and indeed it would be interesting to see how the event evolves as Africa's place in the global fashion landscape changes.