Day Two of Arise Fashion Week brought out the style tribes in full force, and clients, friends and muses of the likes of Tiffany Amber, Kenneth Ize and Style Temple wore their sartorial hearts on their sleeves. For those who were not industry insiders these ensembles gave a clue of what to expect once said shows commenced, but it also indicated that Lagos, like any other fashion capital in the world, operated on the twin fuels of patronage and buzz, with enthusiasms flamed furthrt via Social Media. It was also the evening that cemented the intent of Arise Fashion Week which was now clearly sitting on the nexus of fashion event and family entertainment as the likes of Seyi Shey took to the runway to perform in show intermissions. Did this distract from the clothes themselves, maybe, but it did not diminish from the cheers and perhaps this was precisely the whole point; for those who took or indeed still take fashion terribly seriously, to loosen up, have fun and not be staring too intently at the runway for the schedule to run to order and to time.
As with Day One the audience didn't truly come to life until a popular designer's show commenced. And the first to experience such was Funke Adepoju,  who sent down the runway a series of pieces featuring fringe aplenty that had already received the stamp of approval of social media influencers, bloggers and socialites with one cobalt jumpsuit already on the back of Ozinna Anumudu, a woman who like the likes of Olivia Palermo and Alexa Chung is oft imitated by her legion of followers. It was and indeed is a smart approach for the brand take, but for longevity expanding on the array of ensembles offered would also be beneficial. Not for the first or indeed the last time this evening were we treated to an evening and occasion wear heavy collection with little offered to the working woman, the off-duty but still desiring to look pulled together on the weekend woman or the woman who may actually need some sort of cover-up when travelling from point A to B. But if you want to slay at a wedding reception or a similar function, look no further.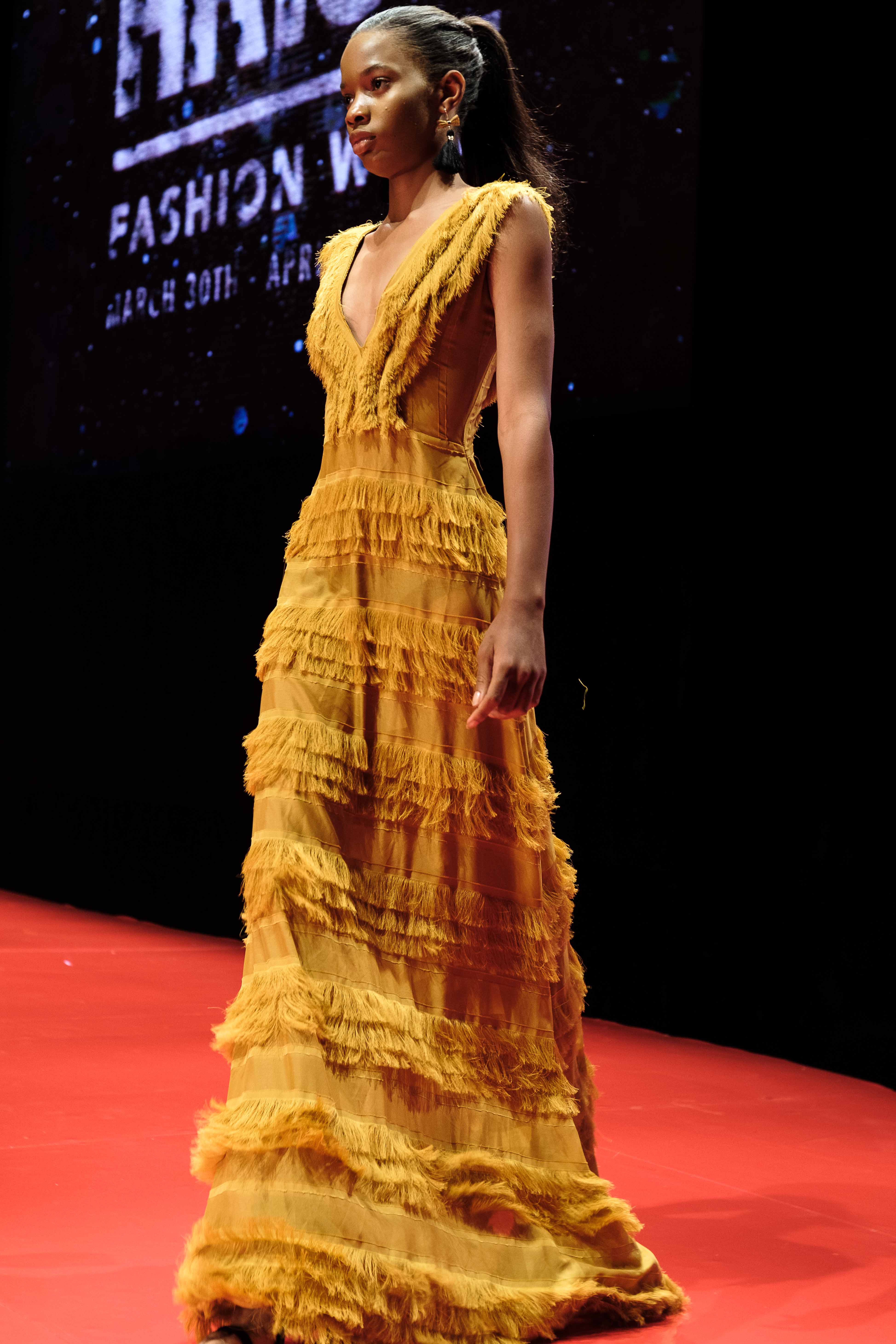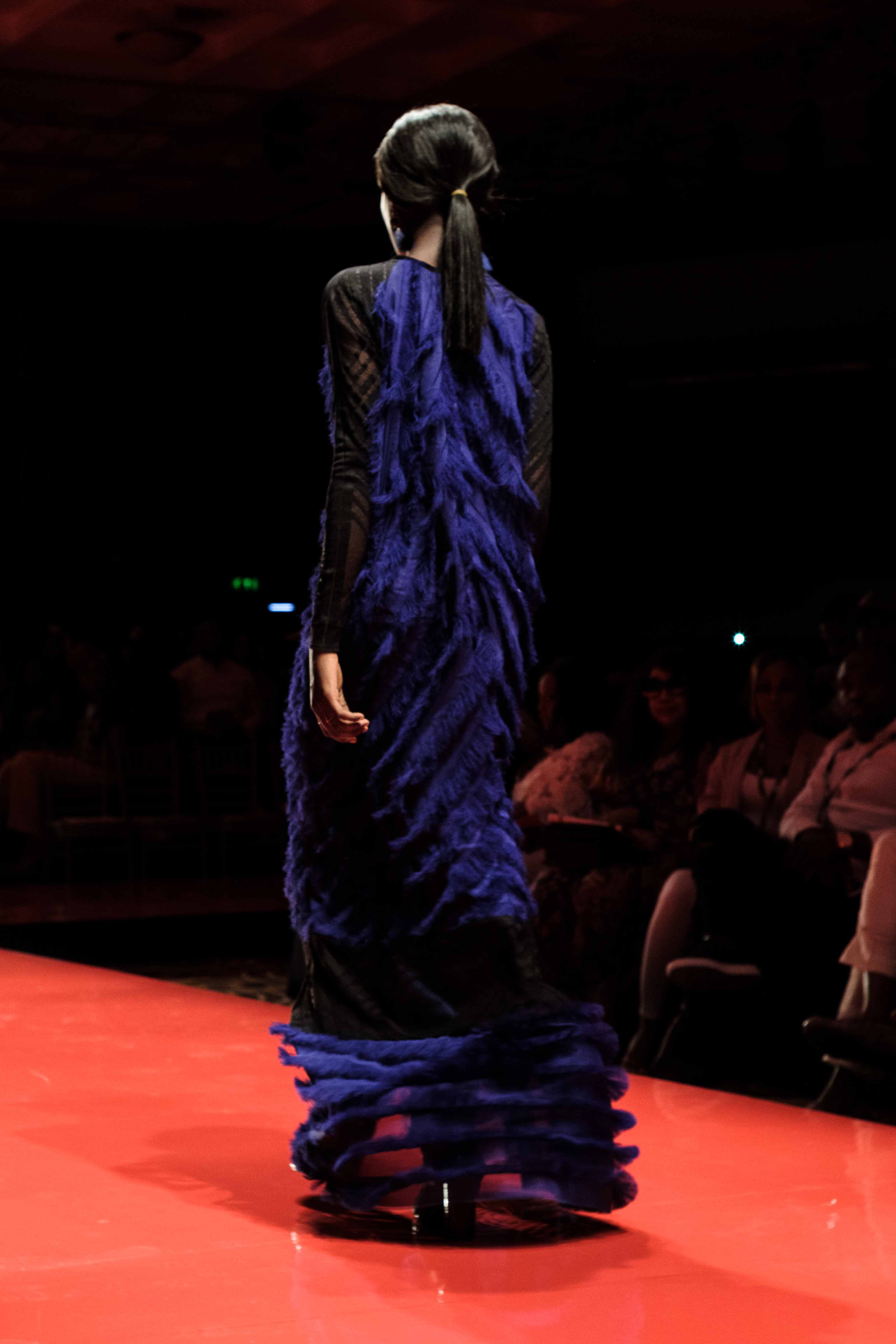 Fresh from providing the suiting for the groom and his men at the society wedding of the year in Lagos between Dangote heiress Fatima and political scion Jamil Abubakar, Kimono Kollection's creative director Hakeem Balogun used his show-time to augment in the minds of his existing clients and potential ones that he was a one stop shop for men's evening wear and contemporary traditional. In doing so he was potentially treading on the toes of more established names such as Mai Atafo and Ugo Monye, but what is fashion without a healthy dollop of competition to motivate designers to push further? It was a confident showing from the menswear brand of the hour, with plenty of his high single breasted and buttoned jackets, a speedy exposition of classic trad silhouettes.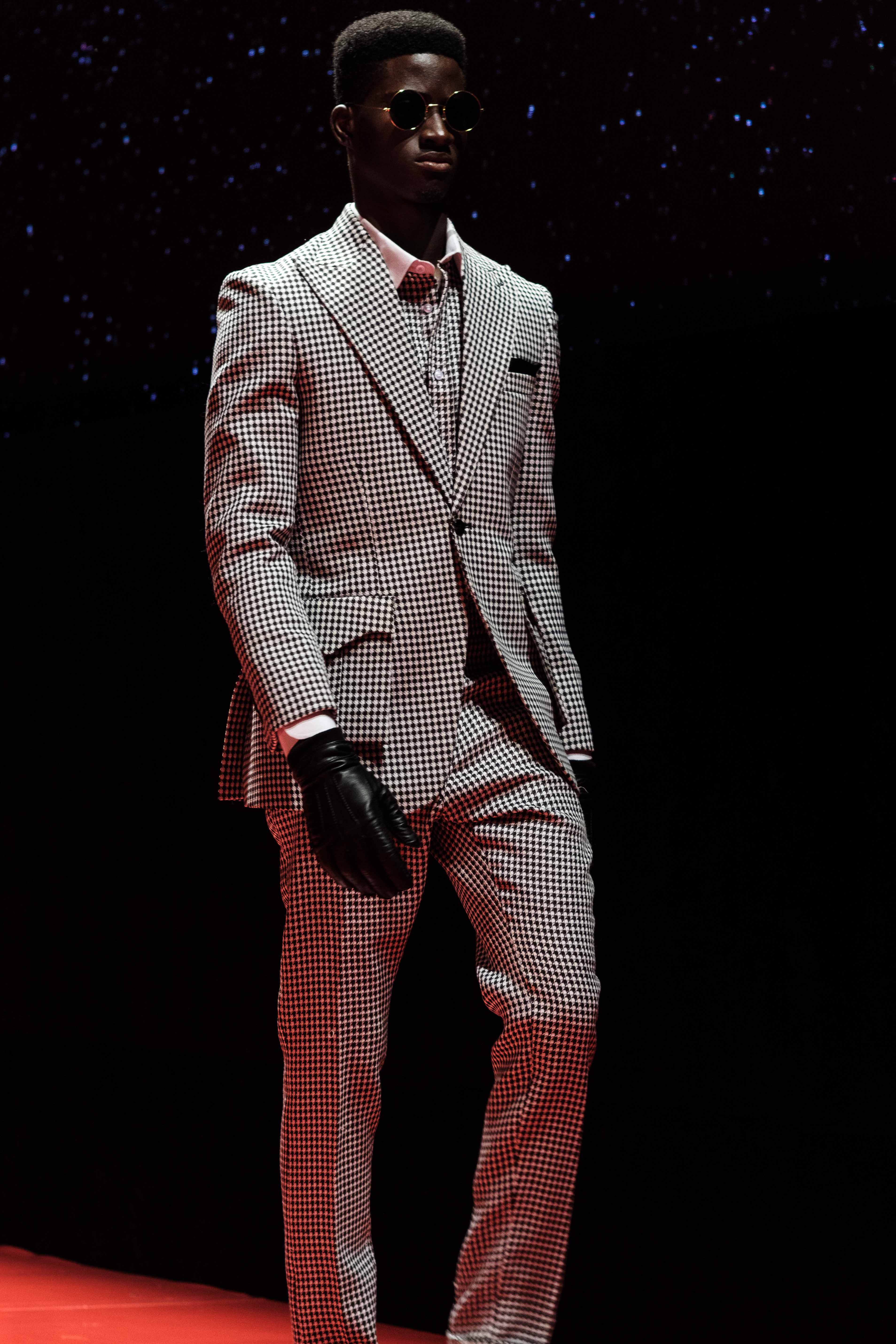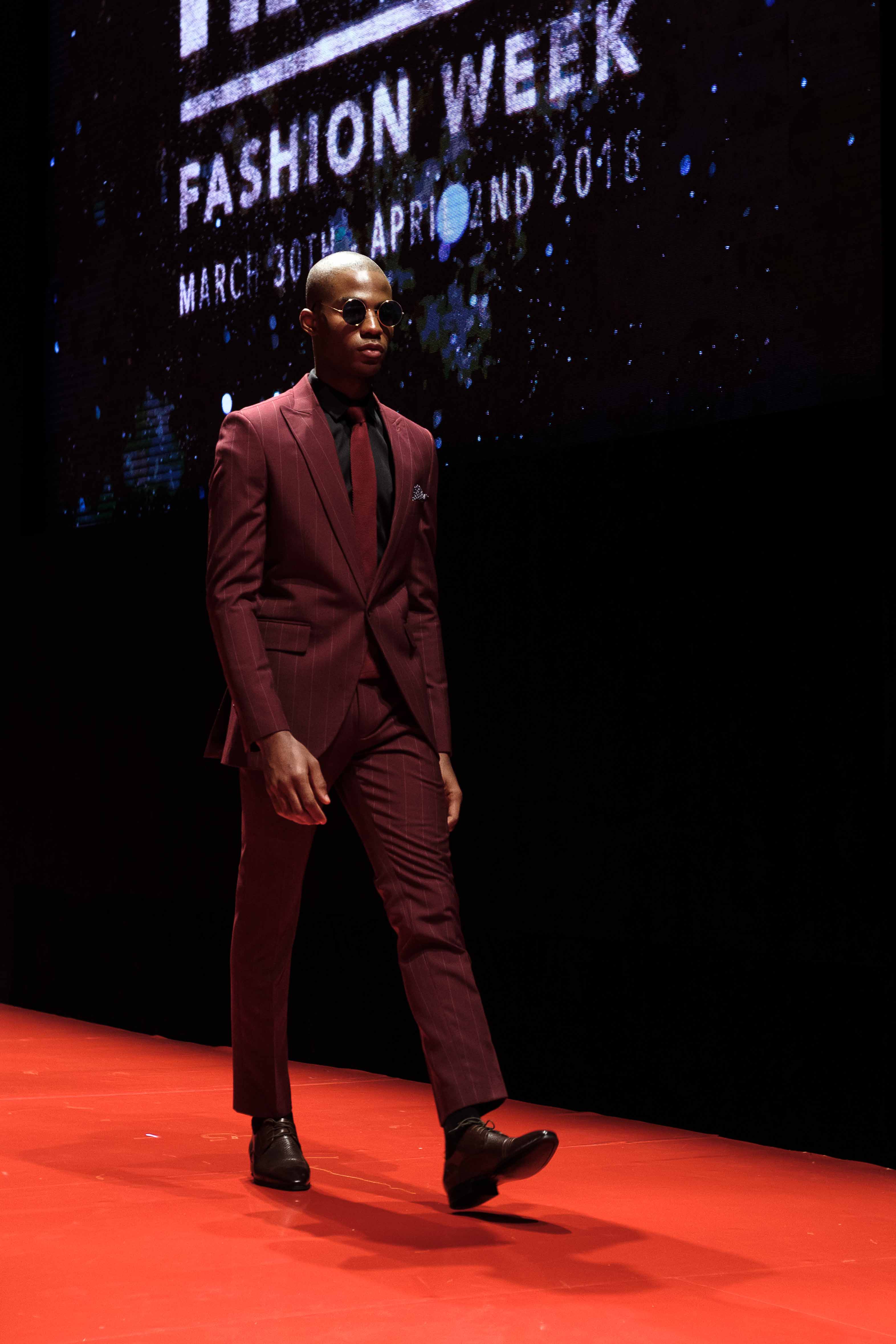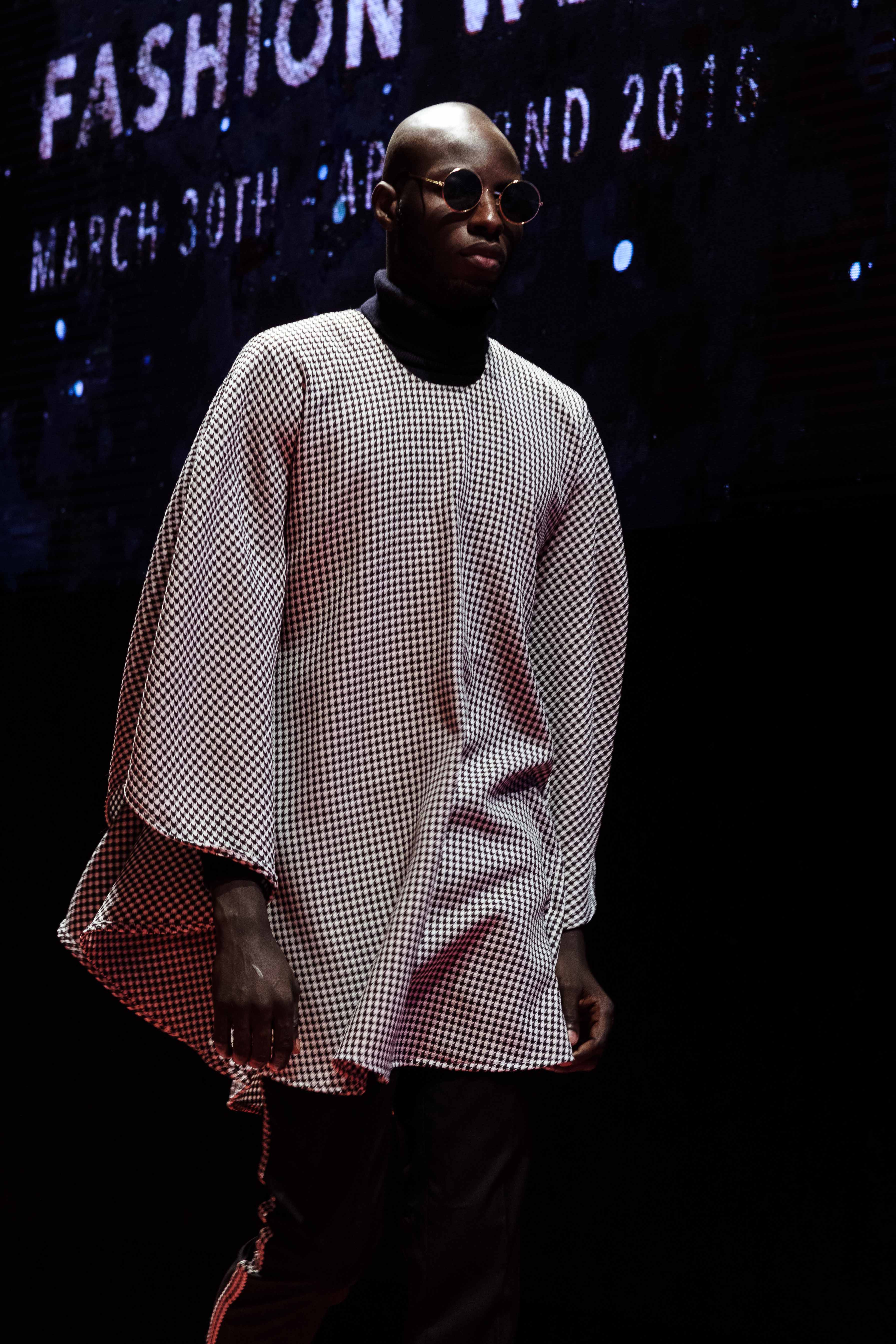 Conversely, Tzar another menswear brand with an established clientele decided to expand into women's pieces with mixed results. Far stronger was creative director Ian Audifferen's continued experimentation with fabric contrasts, layering and fluidity with several high-points including  a stand-out shirt ties on the cuff, and praises be, coats and cardigans that did not appear as an afterthought, but were a distinct and necessary part of his vision. This is the lane we wish Tzar to stay in, not that it is good or right to be so didactic, but when the pieces are working as they are, one can't help but psychically say 'Stop, this is it, no need for anything further.' But what is creativity in its truest sense if said creative doesn't continue to push the proverbial envelope and seek other fora for expression? In the meantime there is plenty to pimp a man's Autumn/Winter wardrobe sharply.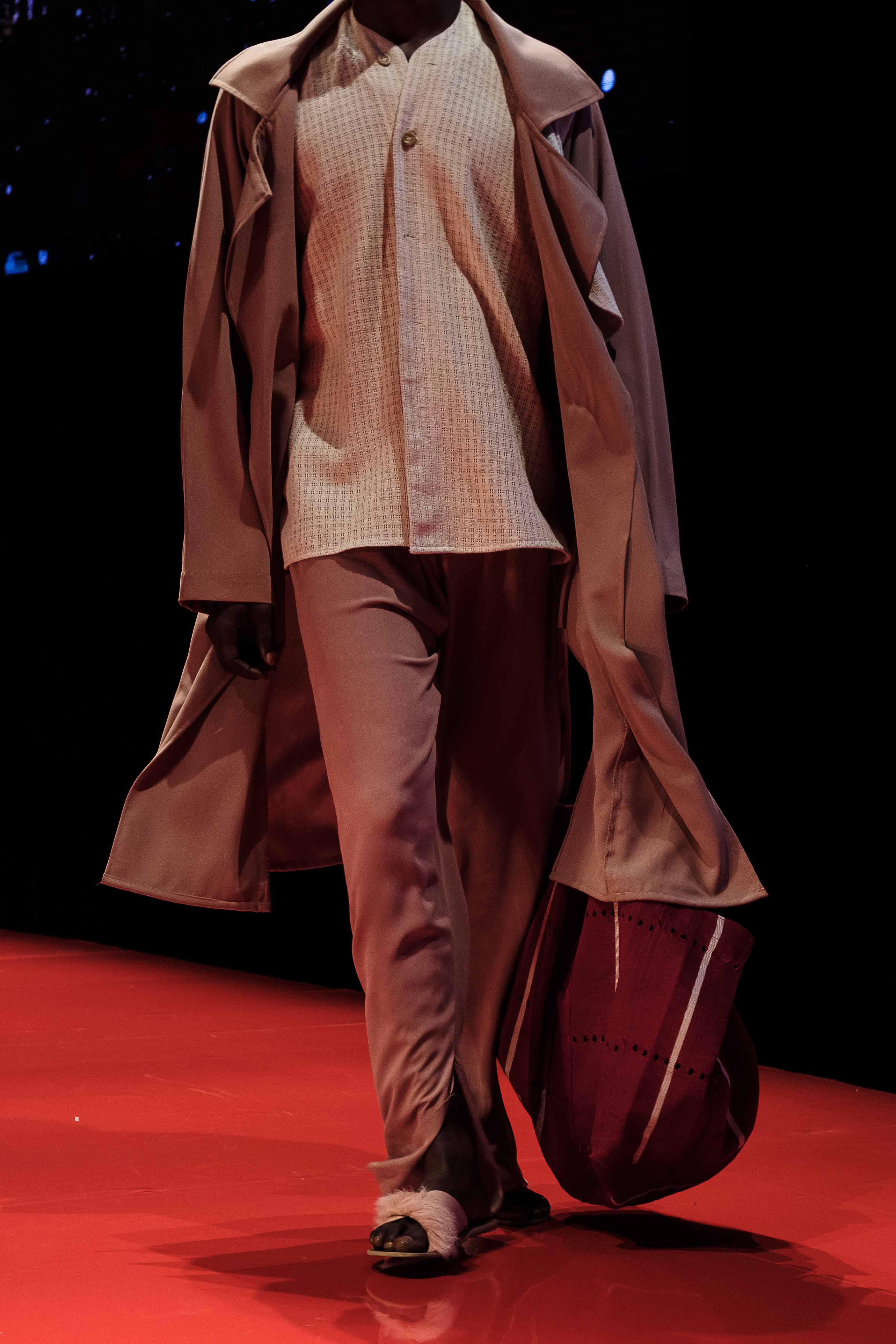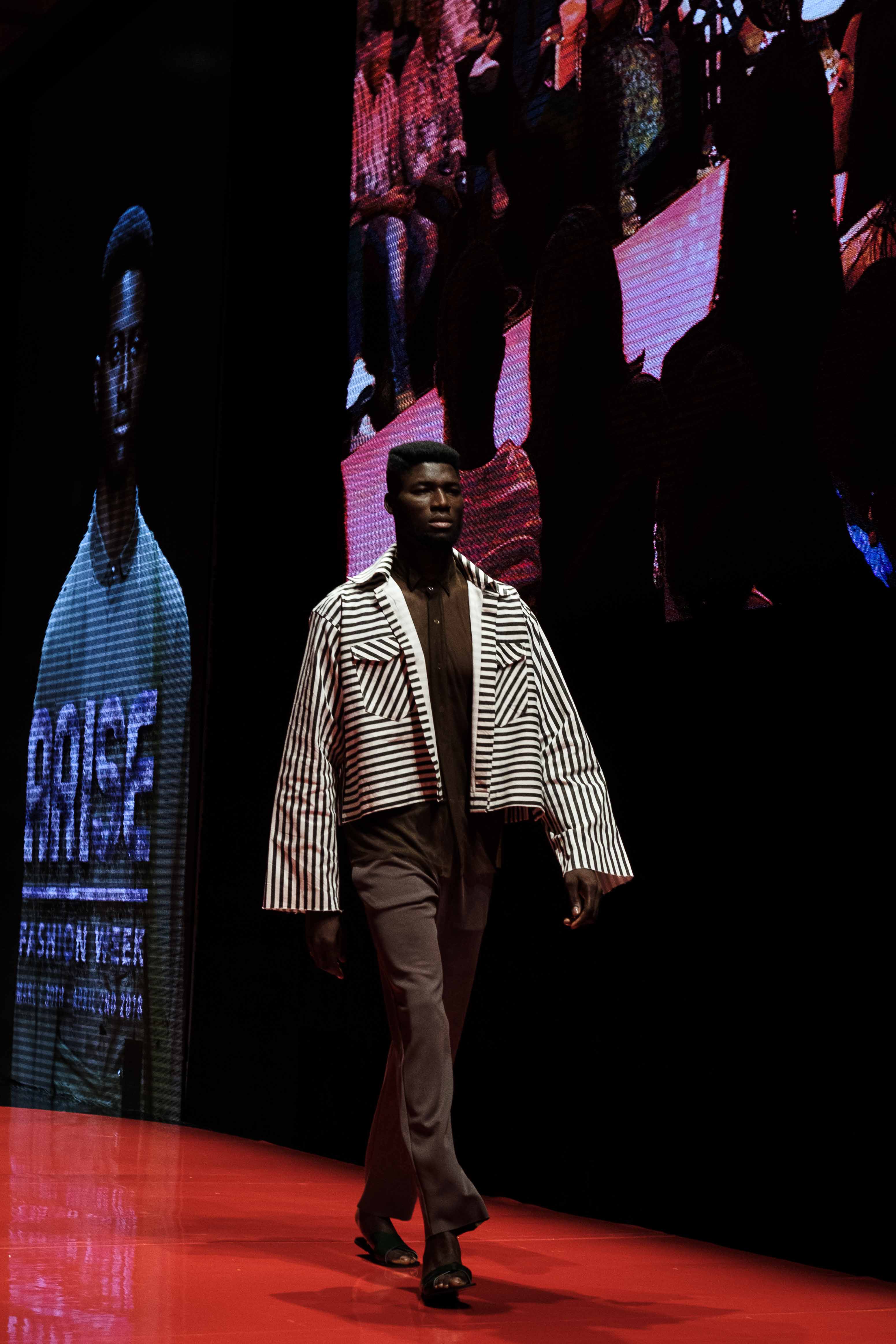 Washington Roberts sent down his strongest collection yet, one which had piece after piece of covetable, wearable fashion, that didn't fall into bore-snore territory. As my stylish neighbour said 'the sort of clothes that if a girl was wearing them would make you want to ask her for dinner'. Not because they were sexy in an obvious way either, but because they celebrated the feminine form without descending into sleazy territory. Show opener a slimline black silver and red dress over cigarette pant was an exposition of less is more adage and waist cut outs in a sequence of dresses retained their high fashion credentials by not cutting too deep into the midriff. The collection was held together with a repeated drop shoulder motif and bold visible zips. Hemline shapes were also given a reboot with a knee length, U-shape with a high centre slit echoing the same notion of hinting rather than revealing everything. Pieces also were critically figure kind – the heavy of hip could participate with a fifties full skirted dress and the aforementioned skirts were leg lengtheners. Though the collection was gimmick free it was nevertheless quietly powerful and felt like a watermark from the Washington of old.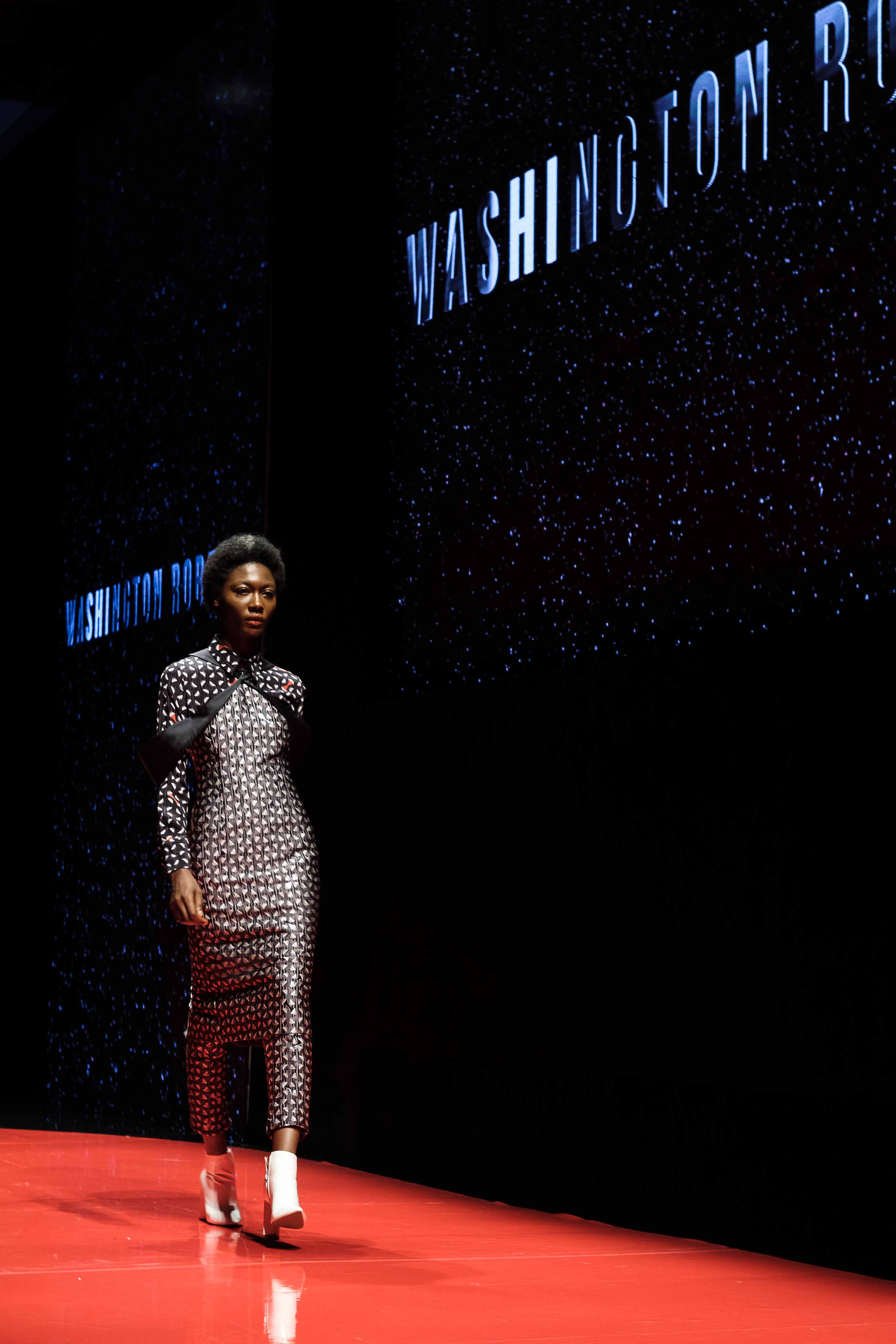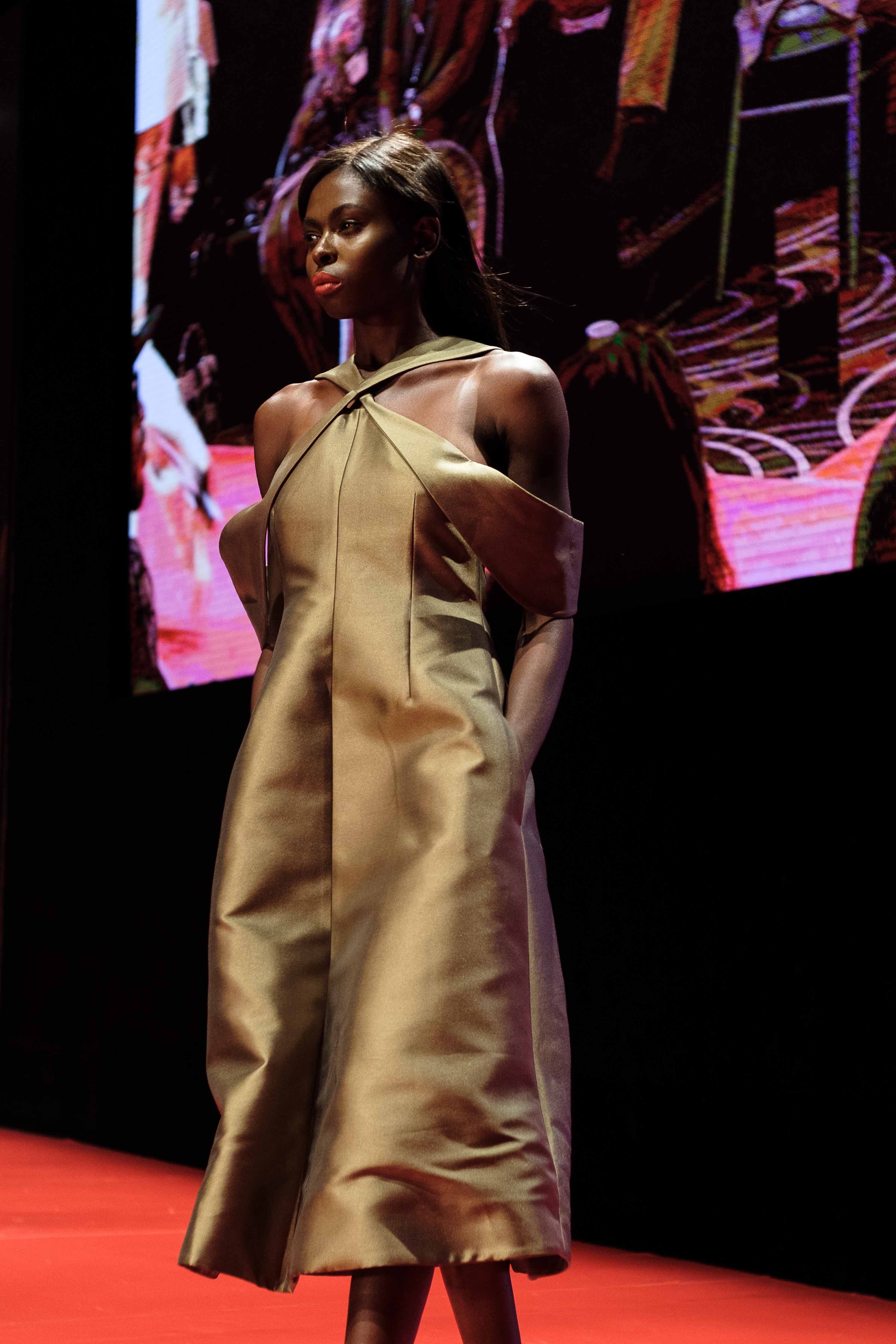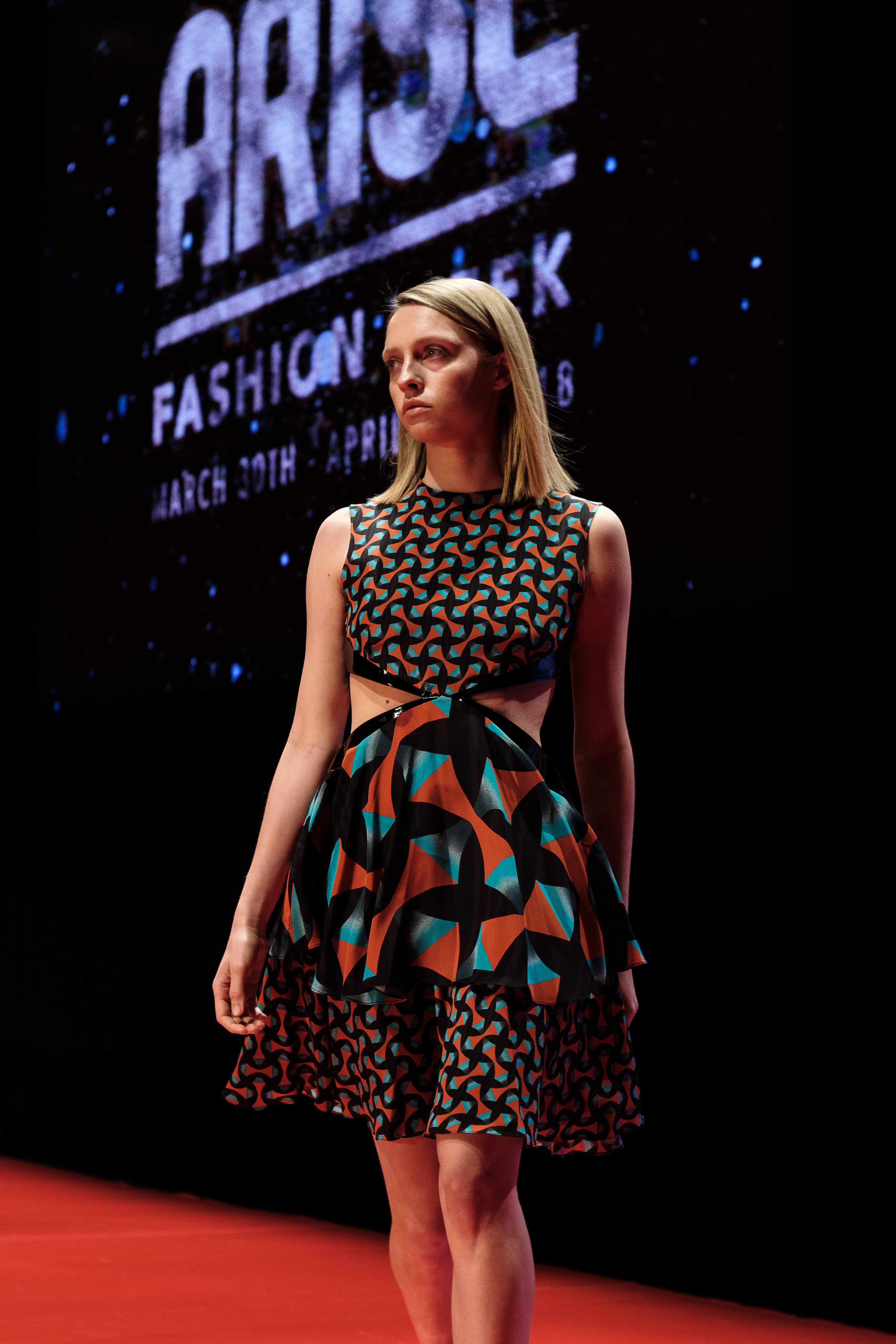 Style Temple and Kenneth Ize had both shown at Lagos Fashion Week so it was a  question of what else? In the instance of Style Temple, creative director OG Okonkwo took it up a notch with a full collection rather than the abridged one experienced previously and two distinct shapes for wearers to choose from: the 18th century silhouette with exaggerated hip line found itself fully on trousers, dresses and skirts and is an obvious choice for the fashion-girl-about-town. However an alternative silhouette for the less daring was also offered and this skimmed rather than hugged body and came in an array of silk jerseys. Existing fans will be pleased and continue to buy.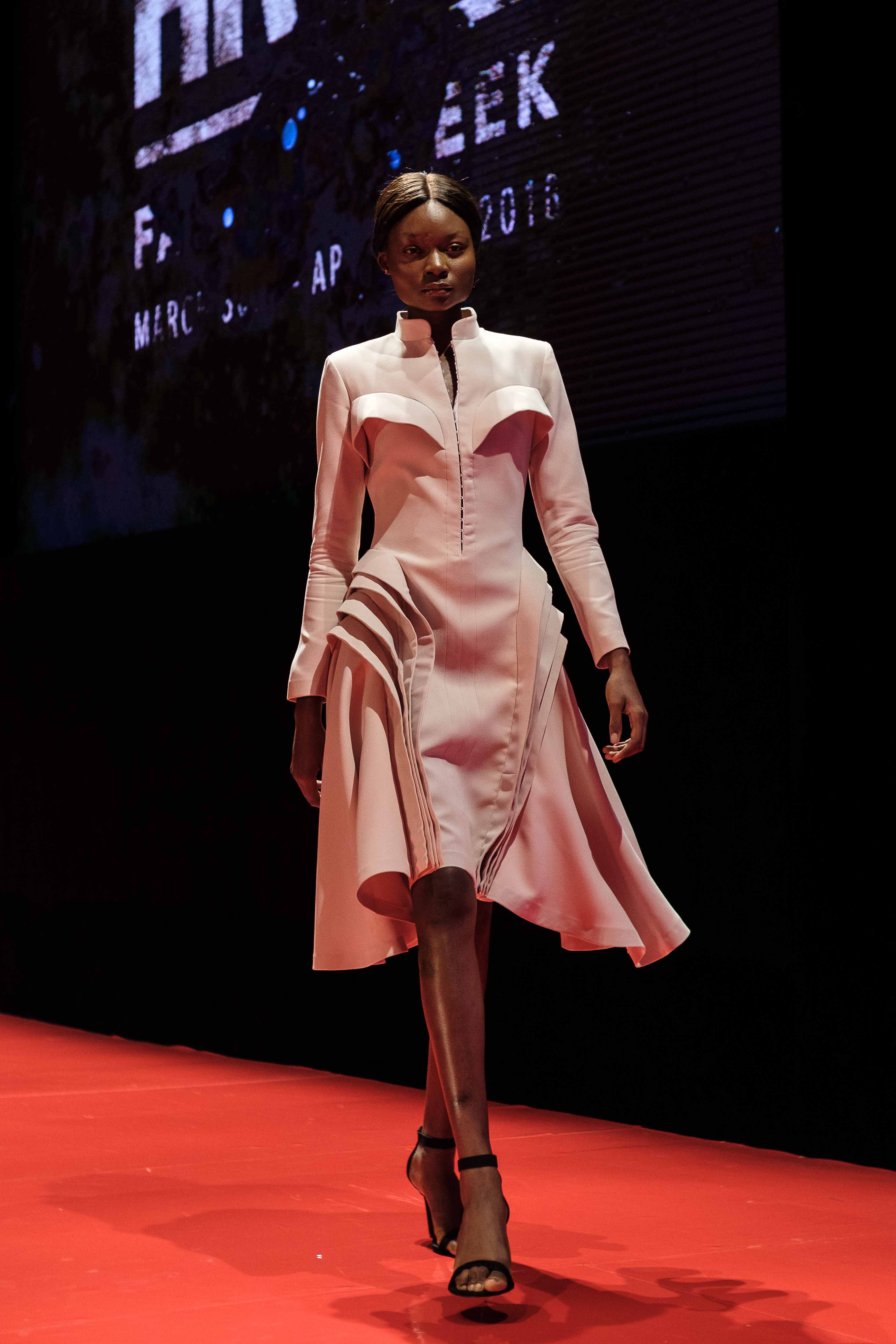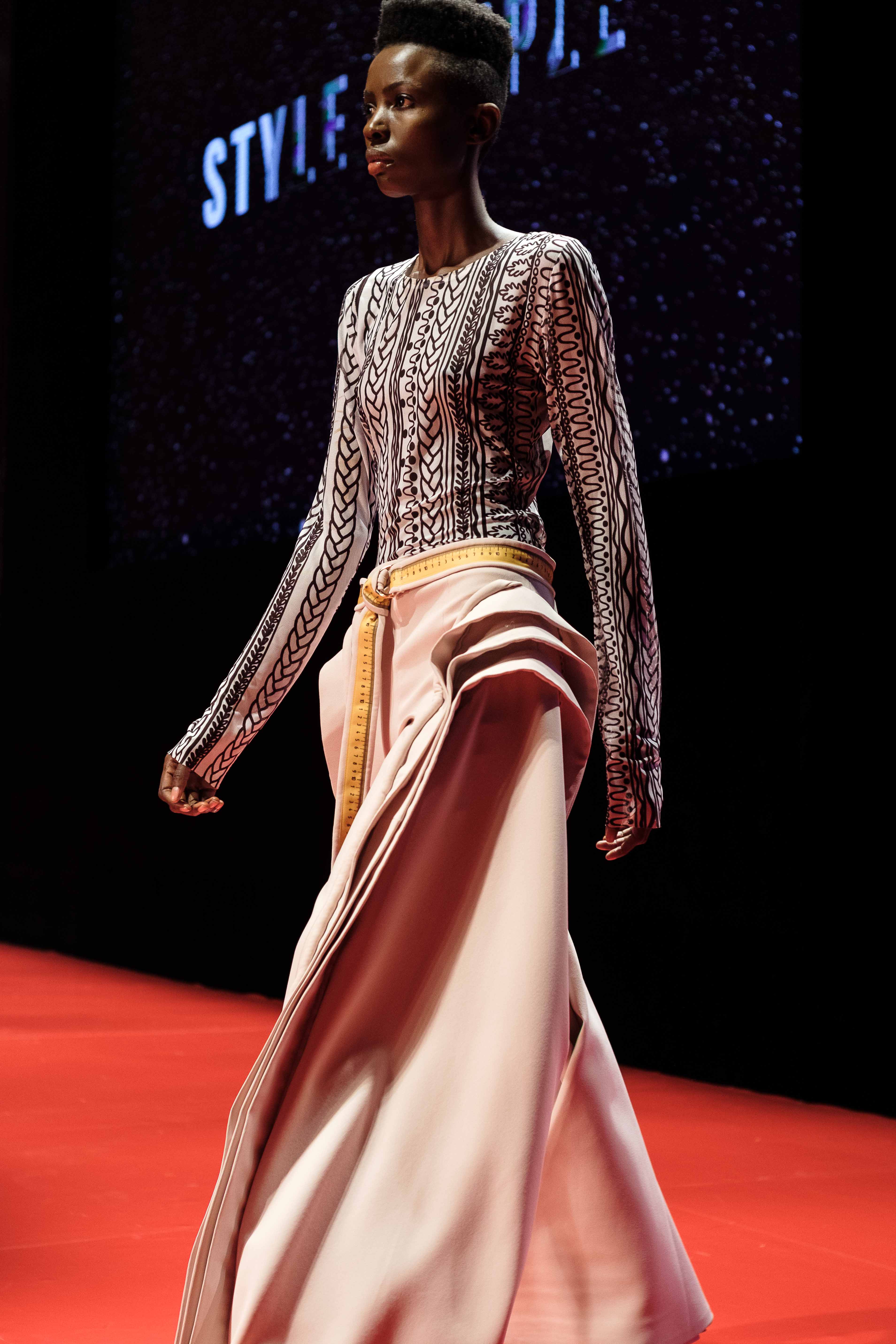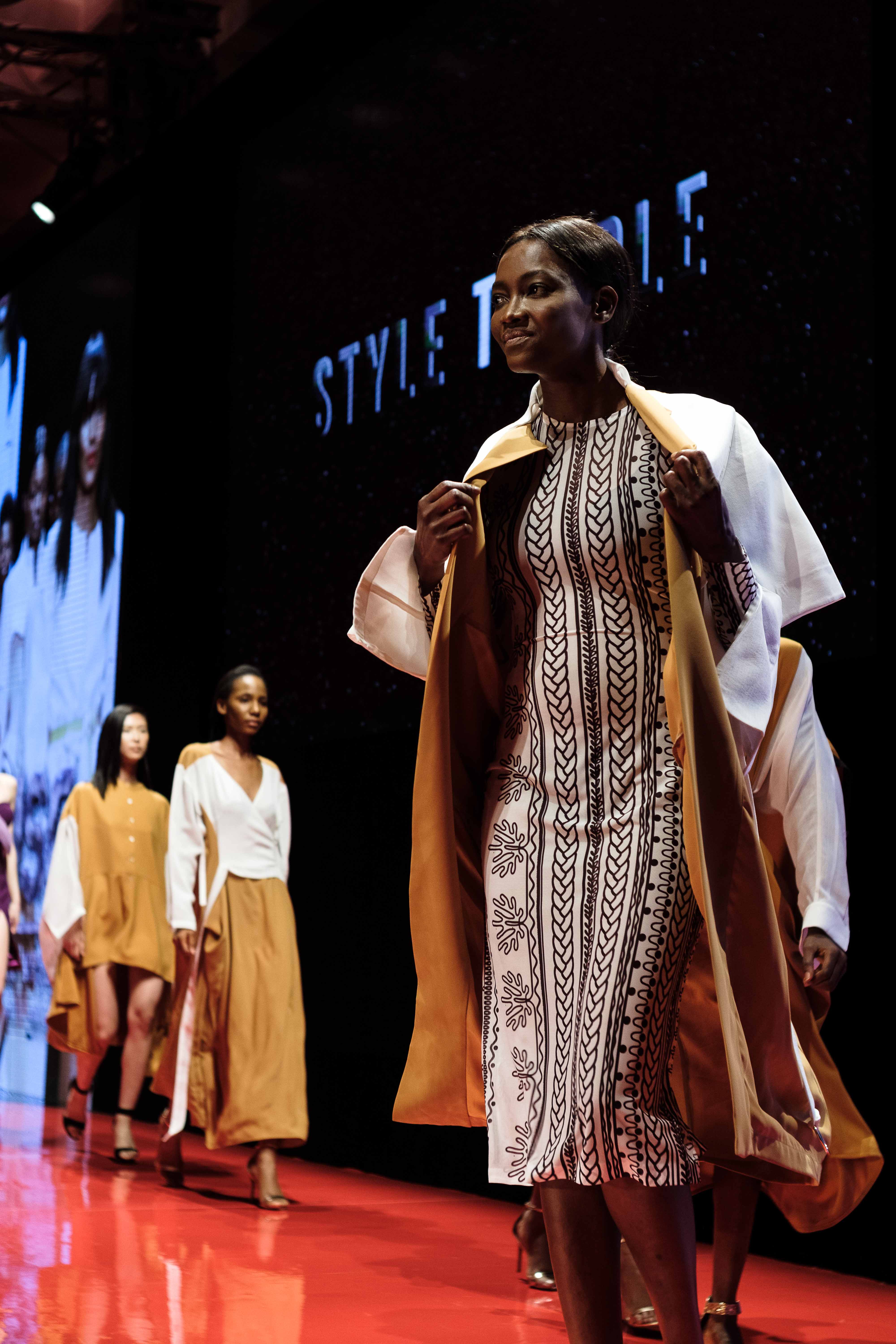 In Kenneth Ize's instance the wunderkind expanded his central thesis of re-imagining traditional print techniques, but extended the palette with lemon yellow tie dye also featuring heavily alongside purple and black iterations. The jumbo scarves, that have become the perfect entry-point piece into the world according to Ize were also presented as wrappers, a nod to Southern and Eastern Nigerian traditional attire that has men in such rather than trousers and for the ladies there were more jackets only this time belted tightly at the waist. It was an assured showing and the Kenneth Ize army was in raptures at his close. For the designer whose pieces are currently adorning most of the mannequins in Alara, he can currently do no wrong.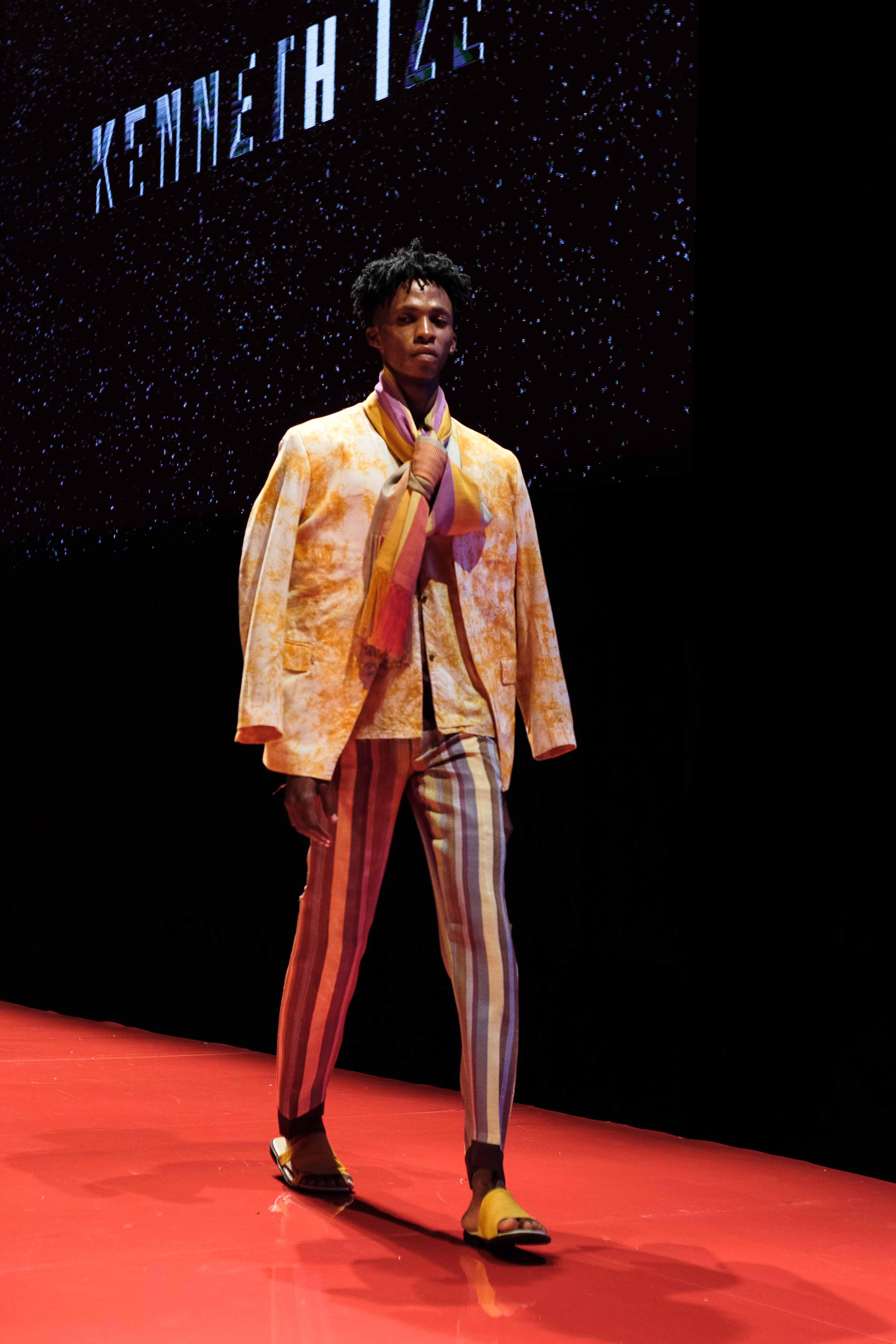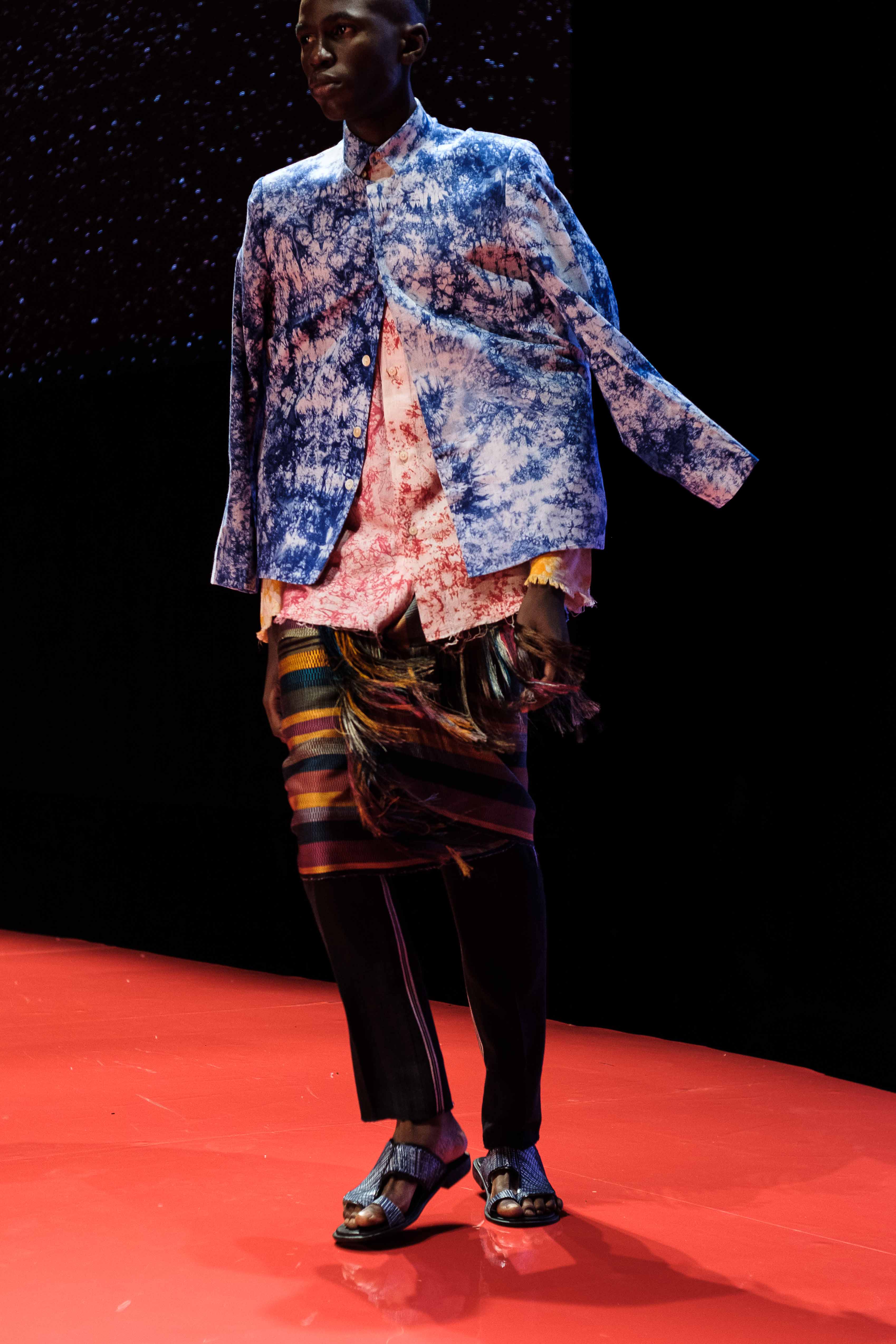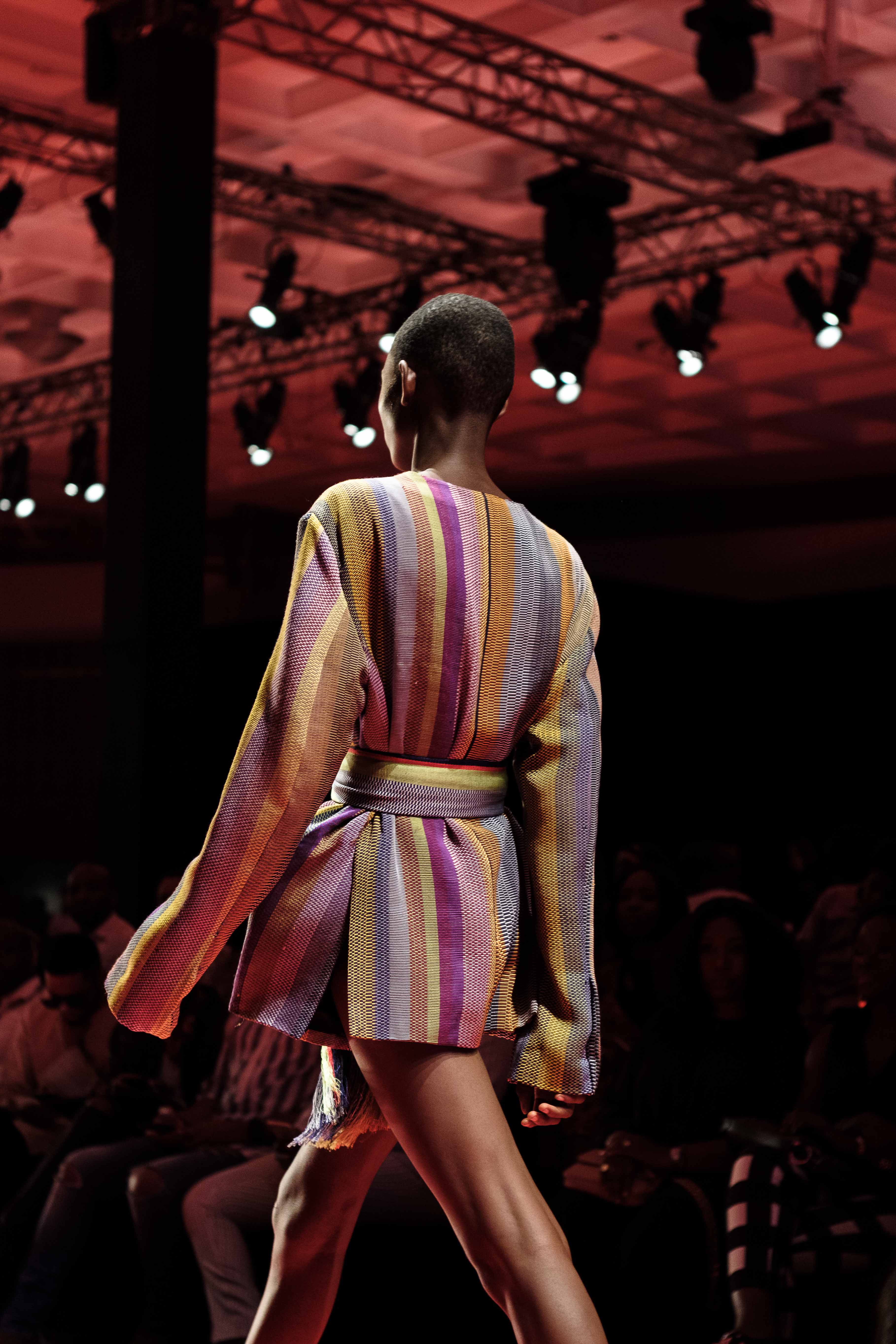 Tiffany Amber is part of Africa's fashion establishment so it was only right and proper that Naomi Campbell should open for her show, which was a paean to the power of a woman. Creative Director Folake Coker has become a mistress of modernising but still retaining the Nigerian female aesthetic, and so on Naomi we saw the traditional iro buba with an oleku silk skirt given a contemporary twist via a button down blouse that had plumed ostrich feather sleeves. The rest of the collection was a veritable greatest hits of some of her signature pieces but with Autumn/Winter taken into consideration hence basket weave cocoon coats and jackets and floor length opera coats with applique flowers. As is the way with Tiffany Amber this was luxury with a capital L and so wide legged palazzo pants were in silk jersey and dresses came with beading and embellishment and if volume could be added to a piece why the hell not? Many of the pieces were worn with hats, harking back to an era when formality and glamour went hand in hand. But to understand Tiffany Amber is to in many ways understand the innate aesthetic of the Nigerian and African woman. We love glamour, we love being properly put together, yes Millennials might embrace off duty, but the fact that Tiffany Amber remains among the ultimate #weddinggoals outfitter of choice in this demographic too speaks to an innate understanding that Folake has for her customers, both existing and potential. The Tiffany Amber Squad were on their feet at the end of the show and there was a mass exodus of the hall, but this is to be expected when the audience felt that they had seen and experienced the fashion promised land.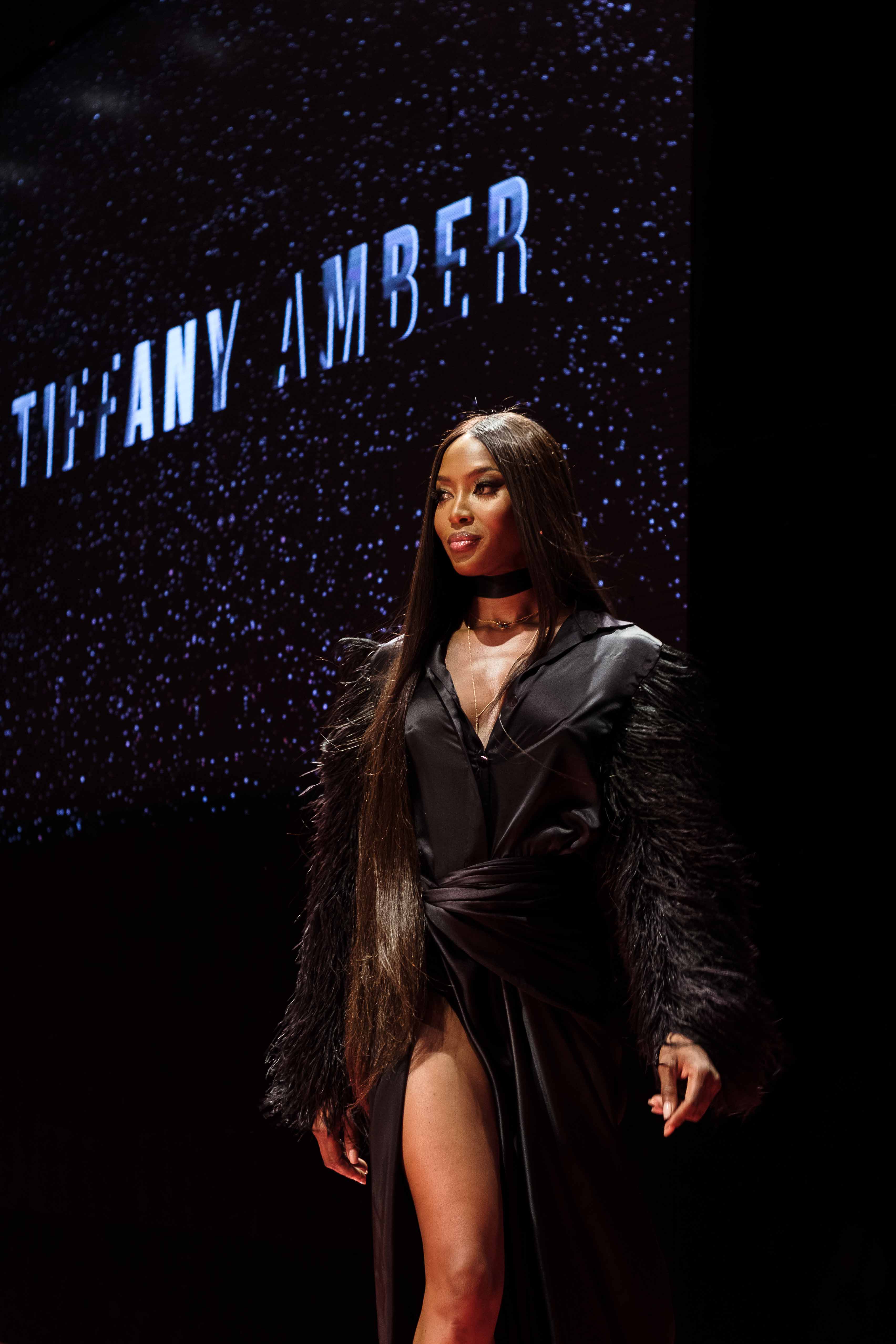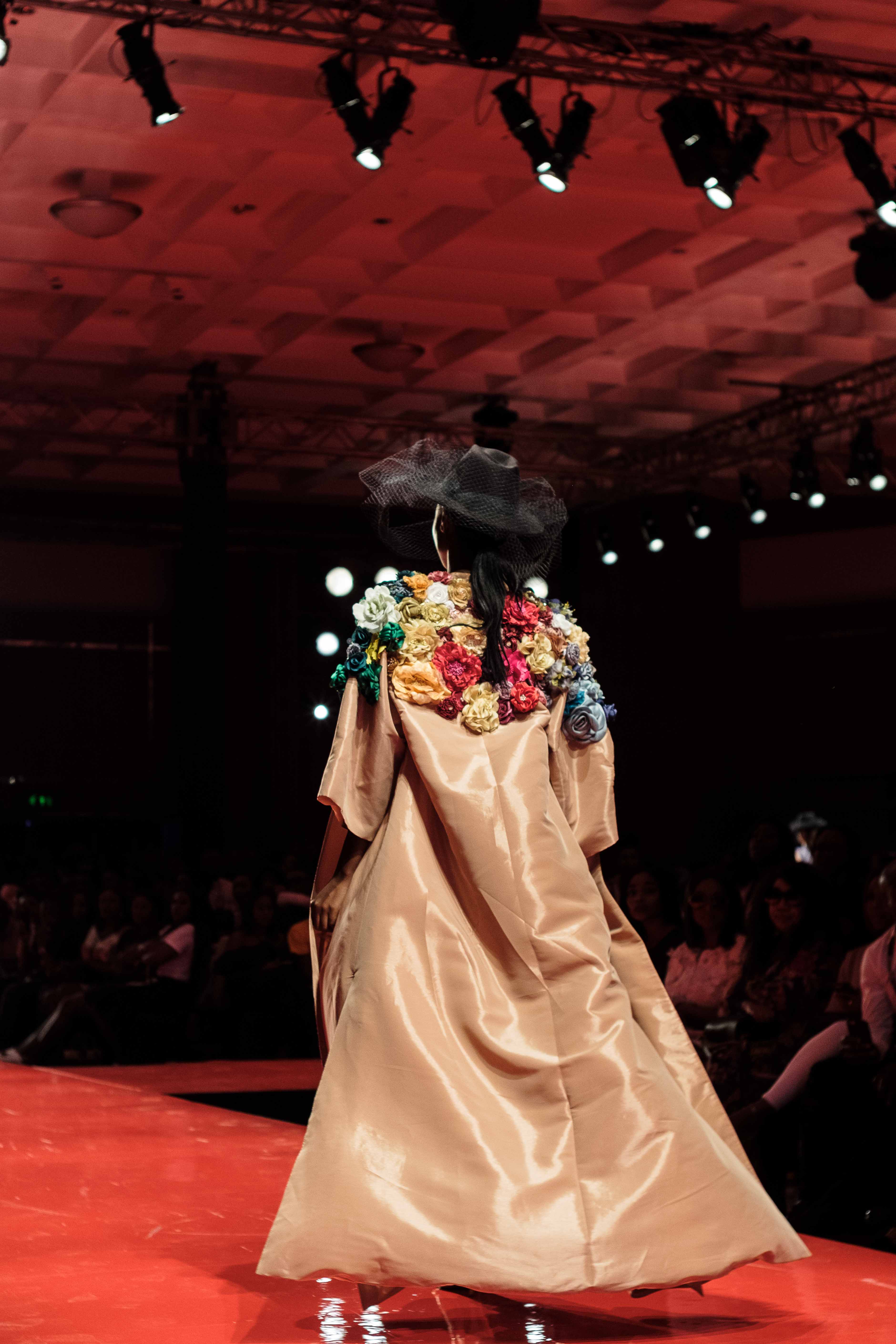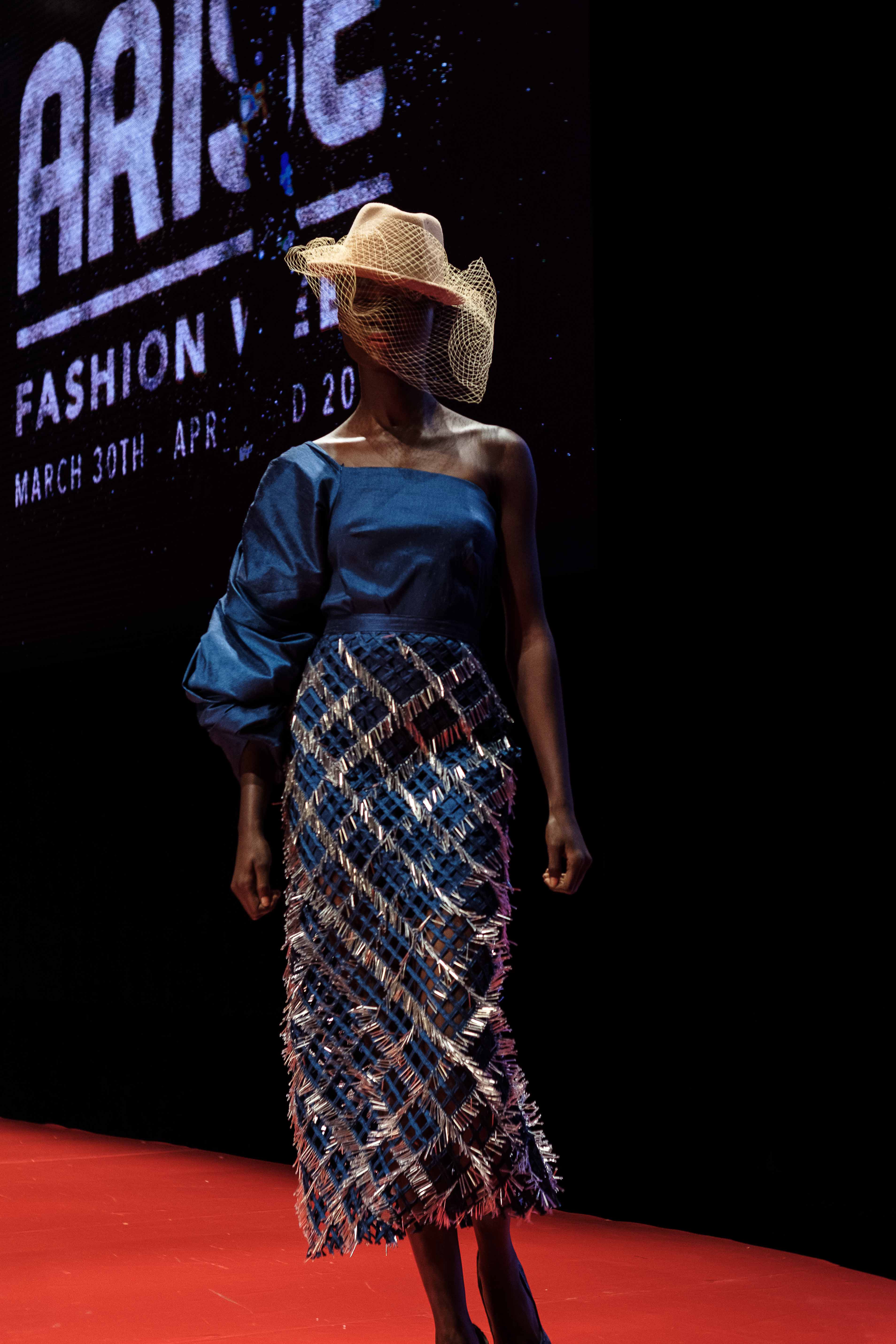 For those of us who were committed and stayed on, Tinie Tempah's What We Wear collection was a master class in ath-leisure especially on a night when so many designers had toyed with it conceptually to varying levels of success. Capitalising on his credentials as a grime artist who is as comfortable in an underground pirate radio station rapping as he is in an exquisitely cut dinner jacket at the GQ Man of The Year awards he infused his collection with elements of street wear but brought the posh chap vibe via luxe fabric choices, seen in particular effect with a velvet zipped jacket with tailored track pants.  Heritage was also explored in the choice of aso'oke and vibrant print  which was used to great effect with shirts teamed with slim fit tan pants or oversize fleeces teamed with print pants. Many pieces came tagged with WWW, a logo that cleverly sat between street art and logomania. However, what was most beguiling about the pieces was the credibility, these were not pieces created to jump on the music-meets-runway bandwagon where every pop artist quickly puts together a fashion brand. These were pieces born out of a musician's love for fashion with a deep understanding of exactly what his peers and his fans want to wear.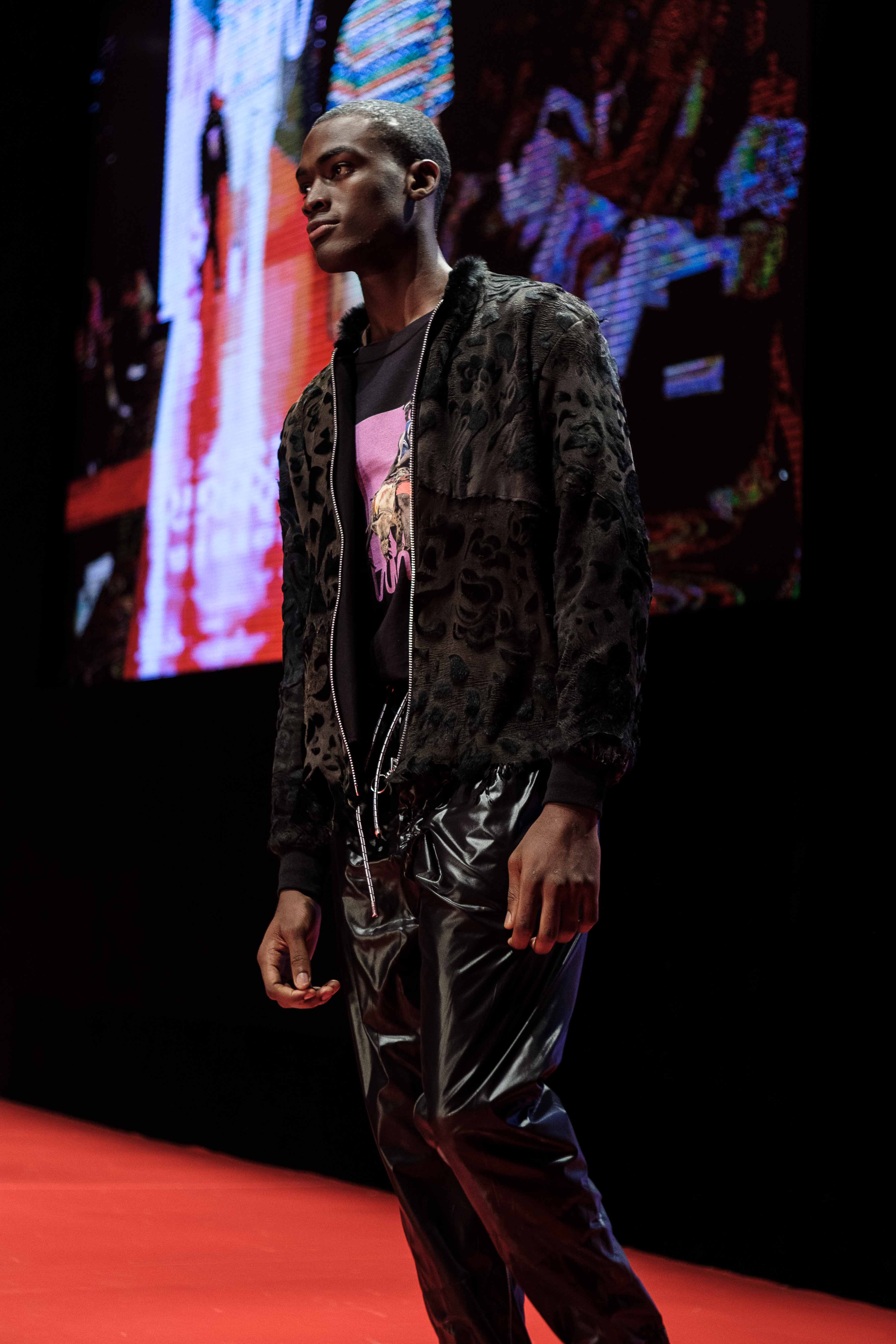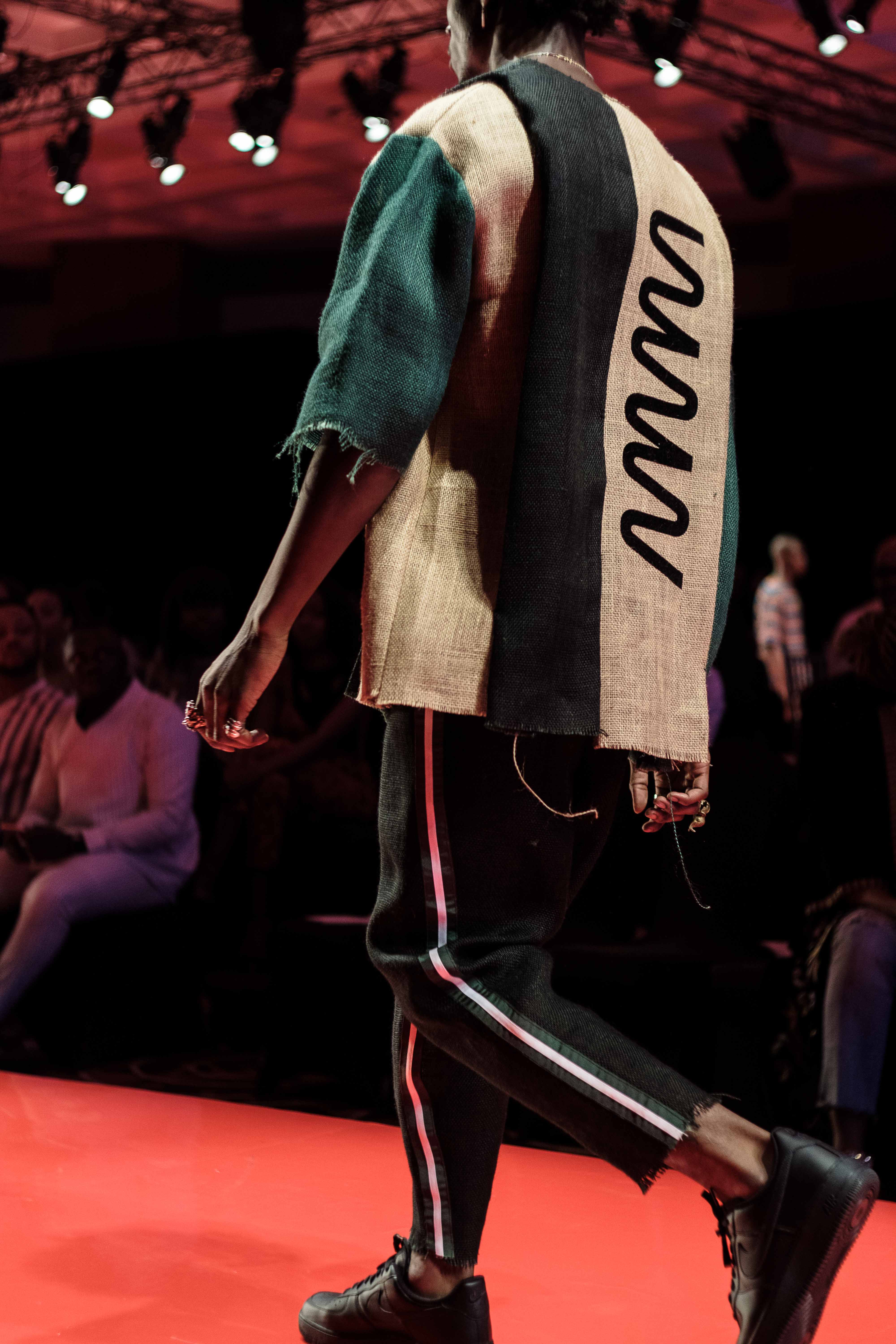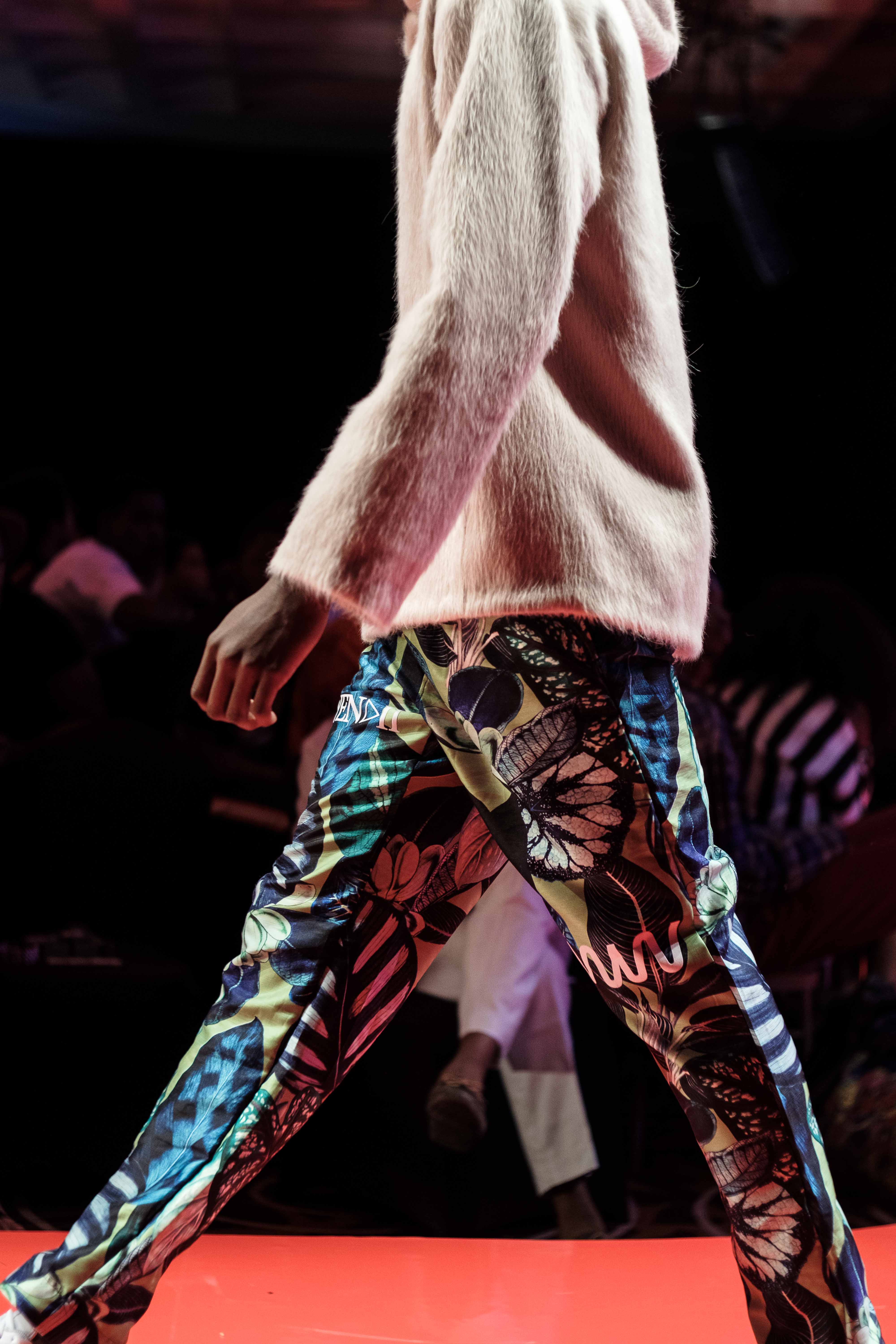 And so it was left to Ozwald Boateng's closing show to provide a fulsome elucidation of what happens when one fuses African elements with the revered tailoring techniques of Savile Row. A short film contextualised his work thus far with cameos from Will Smith, Jamie Foxx and Sir Richard Branson,  who of course are all loyal Boateng customers. An opening look of a jacket with another jacket robed was simultaneously arresting and fresh. A cobalt blue single breasted jacket and a forest green iteration hinted at classic Ozwald but were somewhat more muted, an accurate reflection of the times and white Converse plimsolls brought levity and modernity to proceedings. Ozwald still gave a splash of ostentation and also unusually for him, featured women in his pieces quite heavily too; a strong nod in the gender neutral times we now live in with women in men's pieces merely part of the new normal.  Texture and cut were also front and centre in every piece, and one could tell that much thought had gone into how each piece would interact on the wearer. Does one need stroke-able sleeves, do hands need to be pretty much enveloped in tangerine silk cuffs, are hats essential? Ozwald answered all these sartorial questions and more. And of course, because it was Ozwald, Ms Campbell walked the catwalk once more.  After a number of collections viewed earlier in the day where execution had been patchy it was pleasing to see such beautifully constructed and well finished pieces. It was as if the master had returned for the specific purposes of  schooling those younger on exactly how to give and  close a show. And for customers young and old, male or indeed female there was a full forty ensembles to choose from. Day two may have ended late, but it was worth it for those interested in a lesson in the good arts of cut and colour wizardry that Ozwald has made his own.