Arise Fashion Week commenced with the kind of buzz and excitement that most platforms can only dream about. But then this is what happens when you have a multi-channel broadcasting conglomerate capturing every moment, charismatic leadership in the form of Nduka Obaigbena and Ruth Osime as part of your communications arsenal and more than a smattering of celebrity guests in the seats. Put simply, Arise was trending and that was even before a model had walked the runway. There was also a serious dose of expectation – would the original fashion week, the one that was a catalyst for the careers of many fashion veterans in Nigeria and across the Africa live up to expectations and all this hype? Especially when an anticipated start on Friday was moved to Saturday? And in a month that had already witnessed autumn presentations at Lagos Fashion Week what would be the differentiator for attendees and retail buyers? As the lights dimmed on what had been described as 'Africa's Most Beautiful Runway' the stage was well and truly set.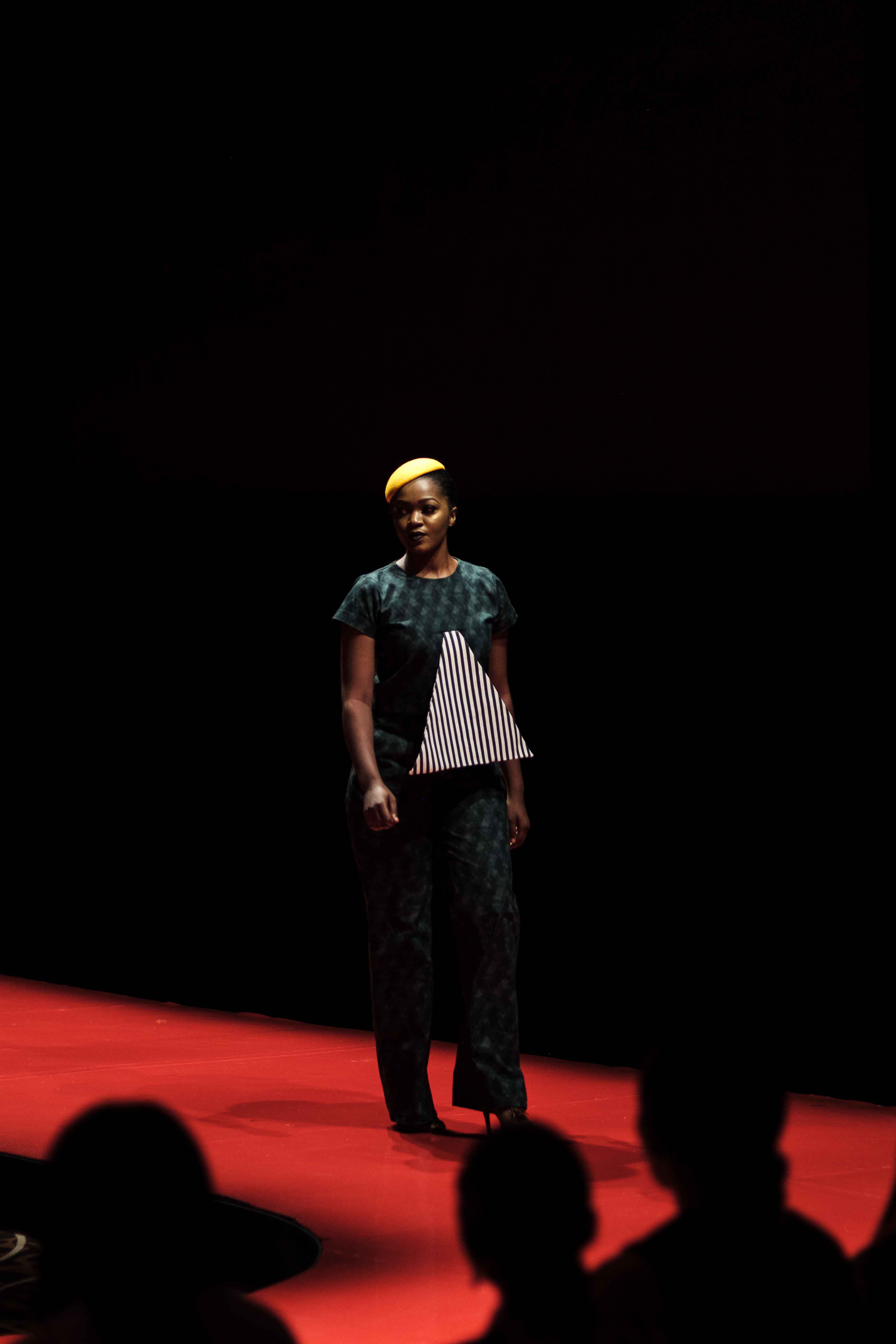 After a series of emergent talents, the first show to get that engaged the audience was 'About That Curvy Life' collective. The revolving group of designers selected by creative visionary Latasha Ngwube were once more flying the flag for plus-size fashion. In an age where fashion has increasingly embraced inclusiveness not only as a buzz-word but a call to action, it was encouraging to see the designers selected pushing the envelope in terms of theme and execution. What in previous seasons had felt like a celebration of difference was now more about creating wearable pieces.  The military touches in the opening sequence of pieces including berets on all the models who marched out to Davido's mega-hit, Fia, also of particular note were the jumpsuits and day wear. The cheers said it all – plus size fashion was here to stay and Latasha continues to discover an array of voices to express what women and men want to wear right now.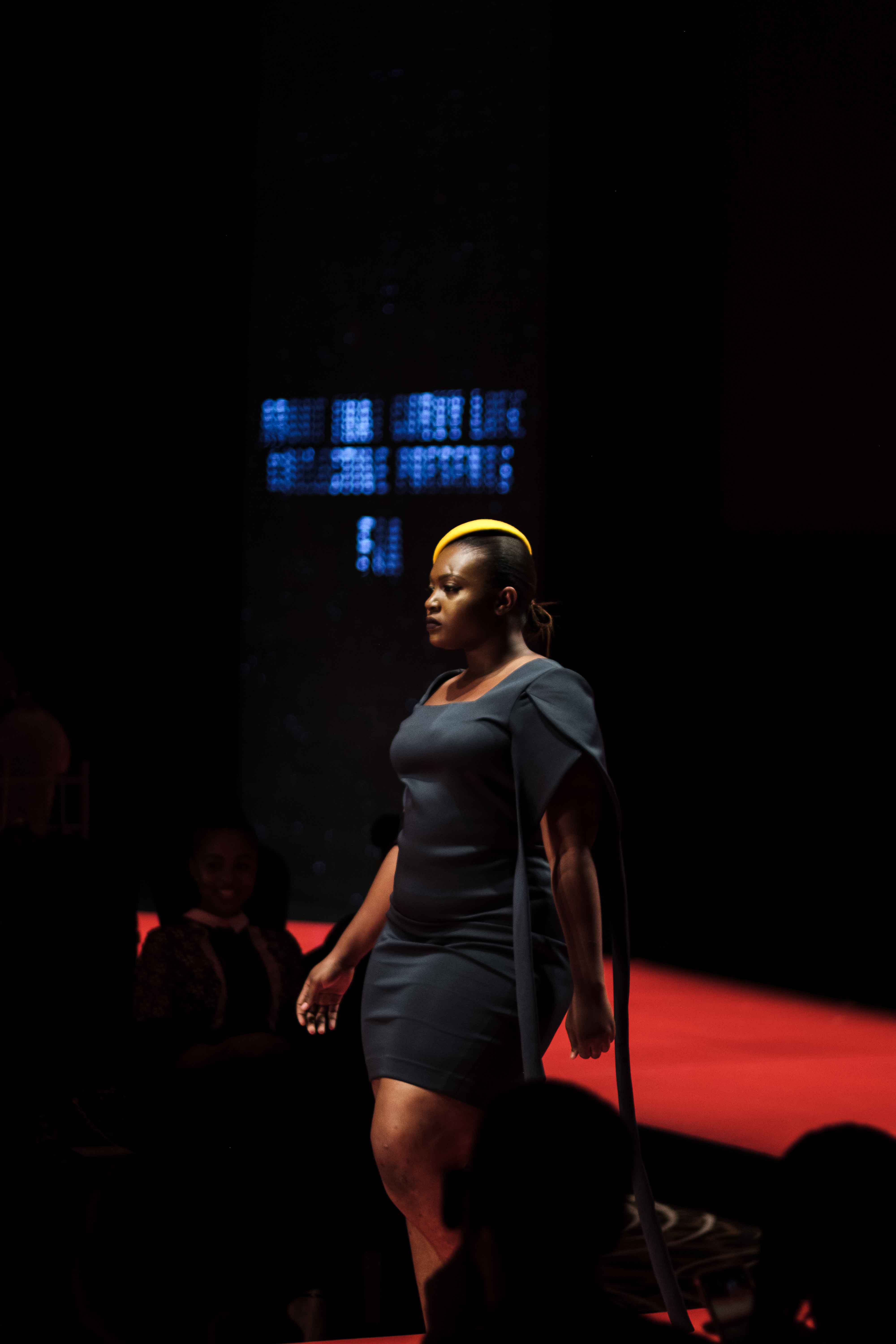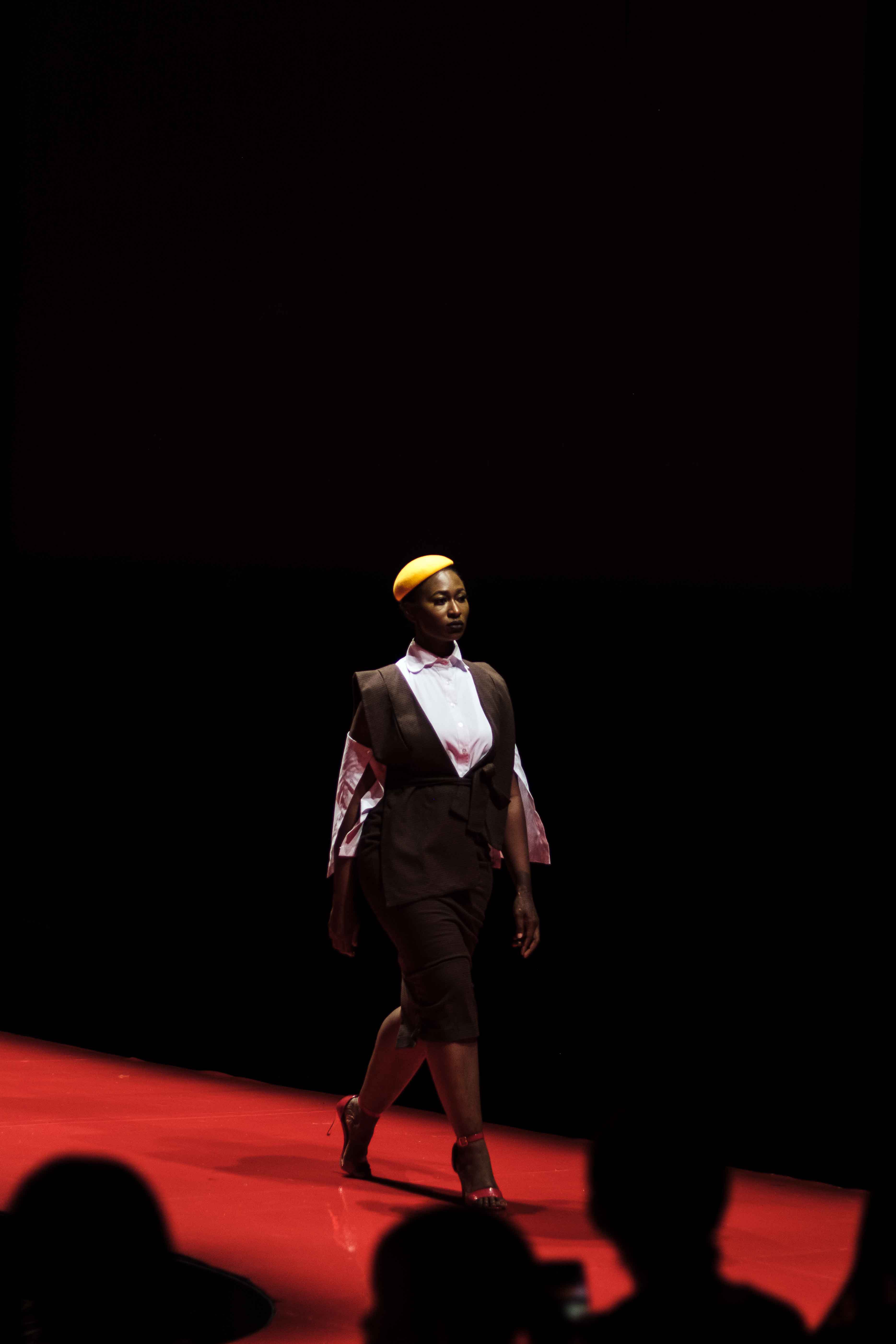 Still on a theme on fashion's diversification was Abaya Lagos' modesty enthused collection. A smart move from a commercial perspective as this is a segment of the market that continues to grow beyond the confines of the Middle East. We were treated to the notion that concealing needn't be a one-note affair of tunics and variants of salwar kameezes  and pieces played on proportion such as draped culottes, interspersed with intricate panelling and beadwork on the backs of jackets and coats adding a further element of surprise. Sandals were flat and hair was covered in coordinating turbans, and the collection as a whole served as an antidote to what had become tired tropes as well as an invitation to those who may not be obligated by their faith to flirt with modesty and thus make it mainstream.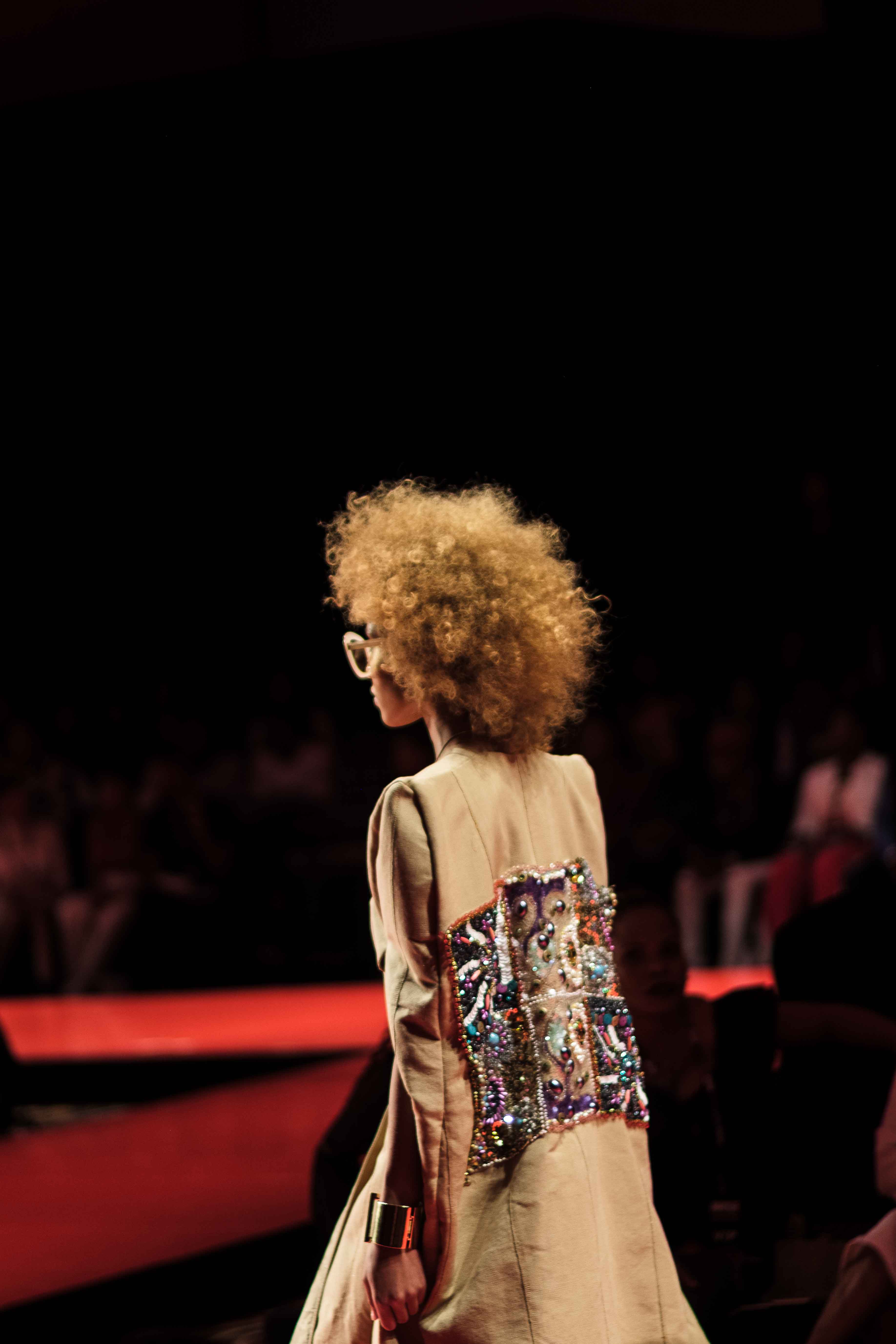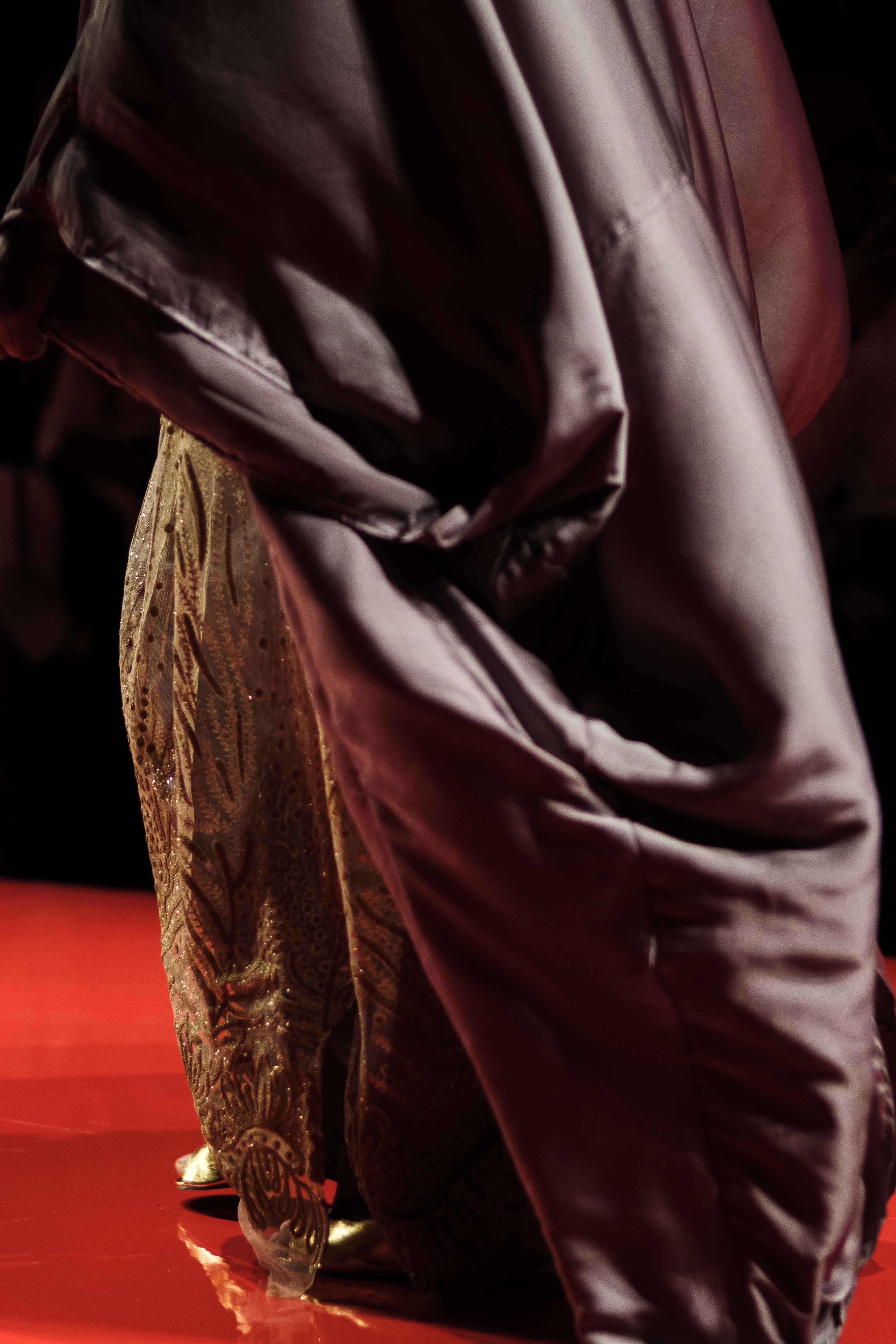 The star turn in more ways than one in the evening belonged to Lanre Da Silva Ajayi – where we finally got a realisation of why the catwalk had been given the moniker of Africa's most beautiful. Opening her show and in many ways shutting everything else in the process was Naomi Campbell in a metallic fringed cocktail dress that has the crowd at fever pitch and some behind on their feet (probably all the better to capture footage for the 'gram). The collection played to the strengths of the Lanre design playbook of providing women with strong occasion wear. Indeed, there was plenty to choose from for the glamorous woman who flits from cocktail party to wedding and is sometimes sighted on the Red Carpet too. However, for a designer who has carved a successful niche dressing well-heeled socialites there was a heady dose of potential scandal provoking dressing, with gauzy pleated jumbo sleeved gowns that revealed the full form of Oluchi and the other models who wore them. Lined, as many will probably eventually order them, they will lose much of their insouciance, but they signified a designer who is not content to rest on her laurels and is keen to court a younger edgier clientele.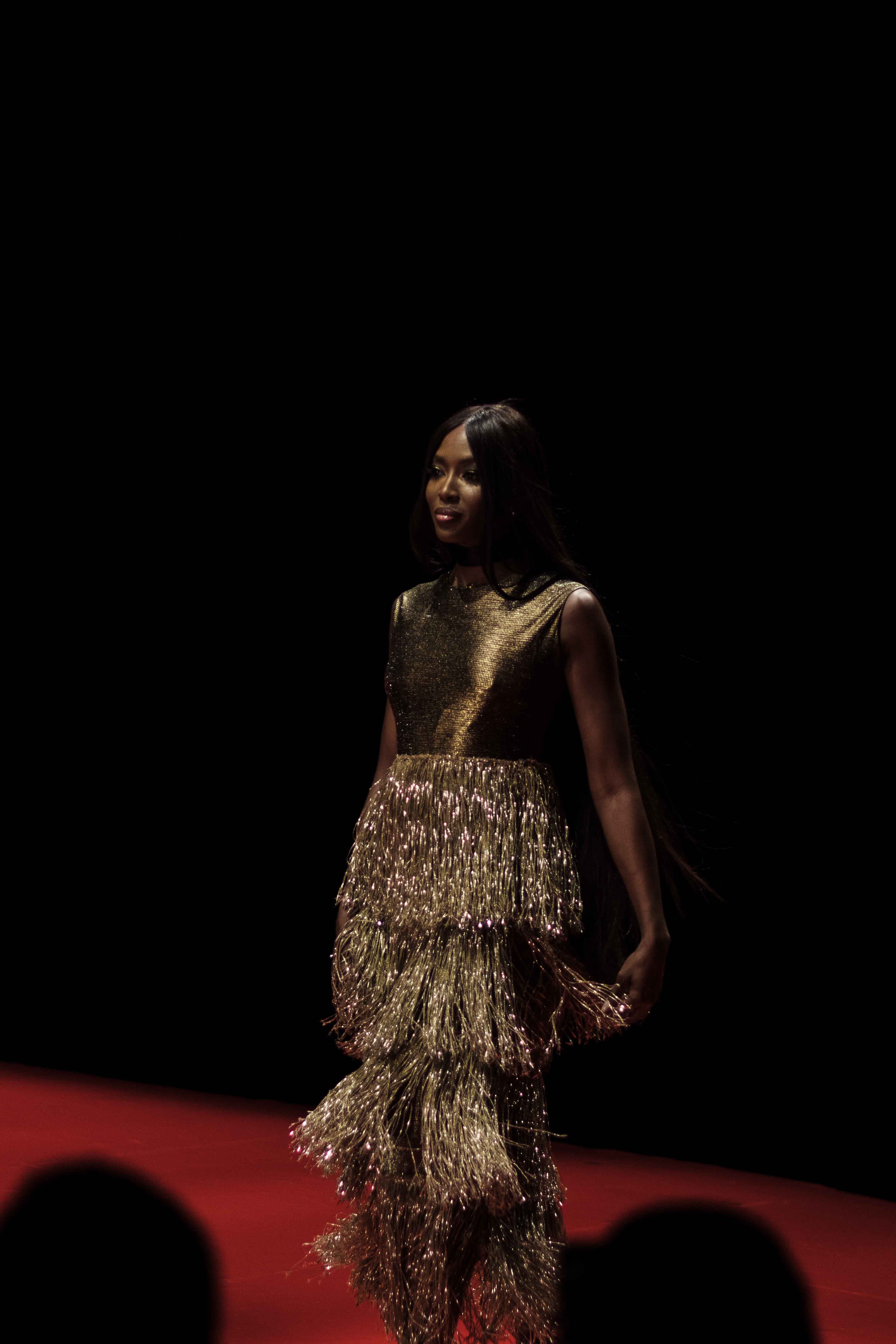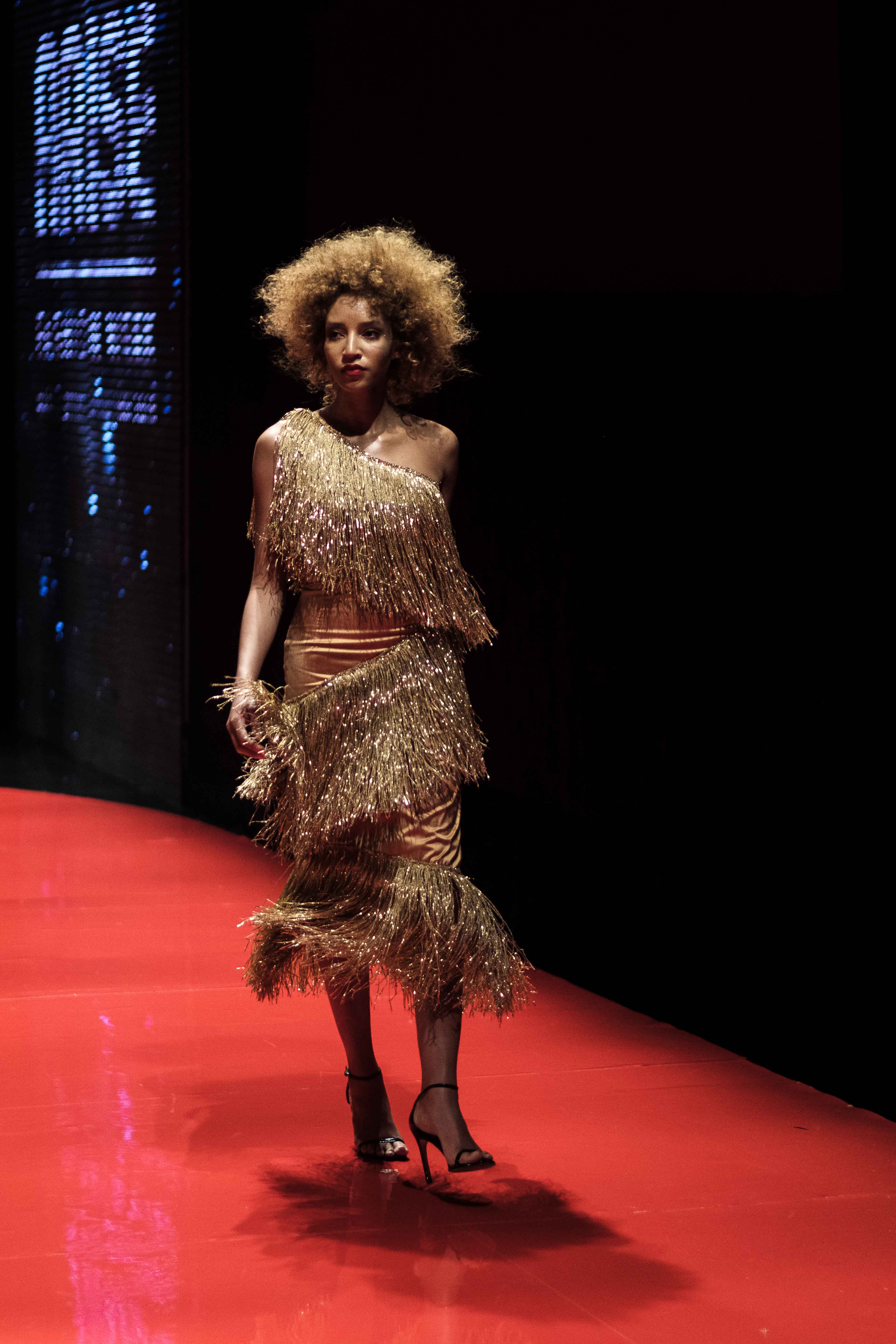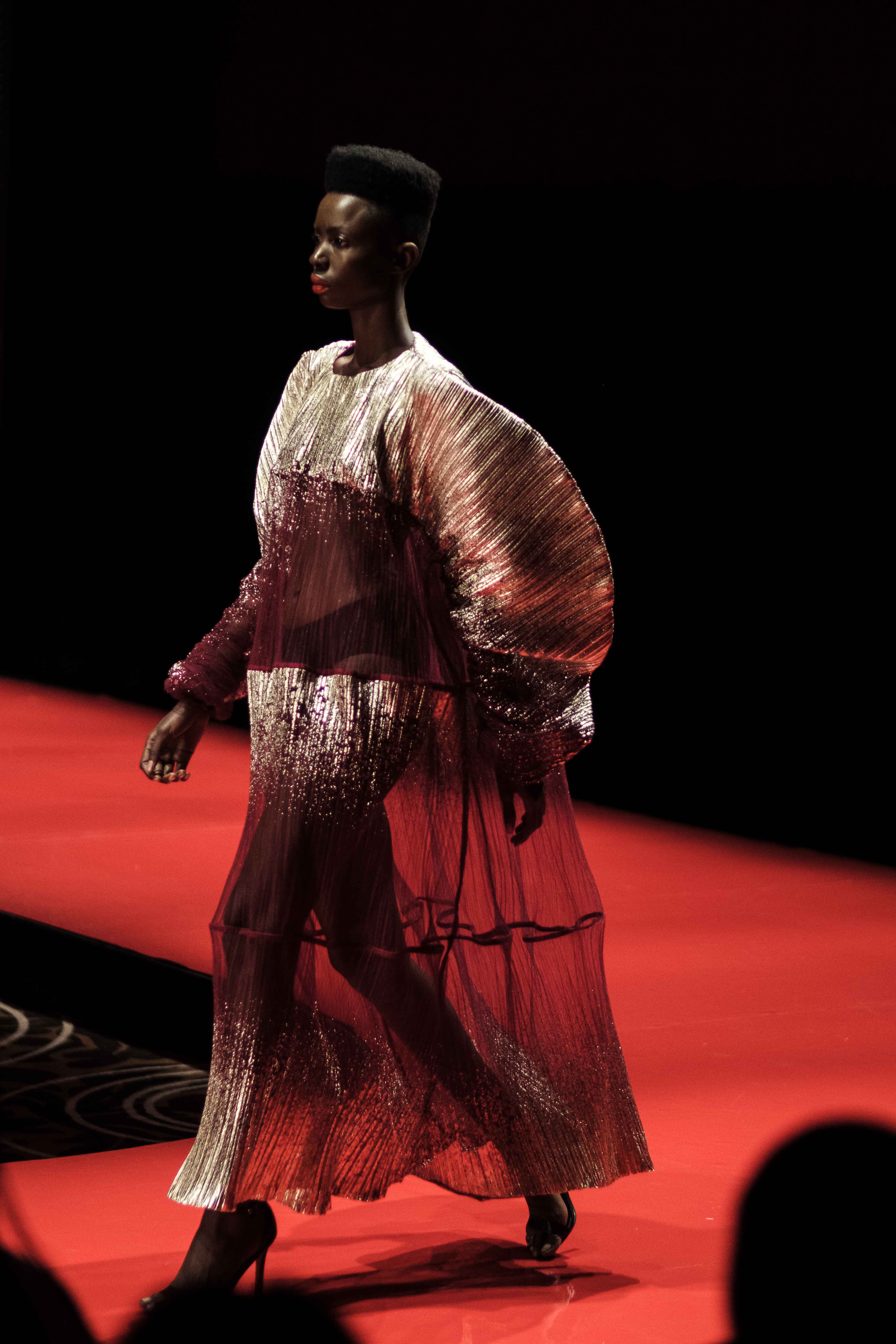 Kluk CGDT was the big ticket offering from South Africa, and they too opened their show with Naomi only this time in a lilac trench coat. It was welcome to see a coat open an Autumn/Winter fashion presentation series, especially as so many who presented had failed to offer any meaningful options for clothing that would work in colder climes. However, the collection lacked clear cohesiveness, apart from lilac tying it together as just about every silhouette fabric option and hemline made its way onto the runway. On one level one could see this as commercial savvy, there was bound to be one or two things that might look like viable wardrobe options for everyone but in reality it felt as if there was a lack of focus. What sort of woman would wear these pieces? How did they mirror her world view, perceptions and dreams, because clothing, apart from doing the obvious of covering us from the elements, is meant to hint at these inner realities.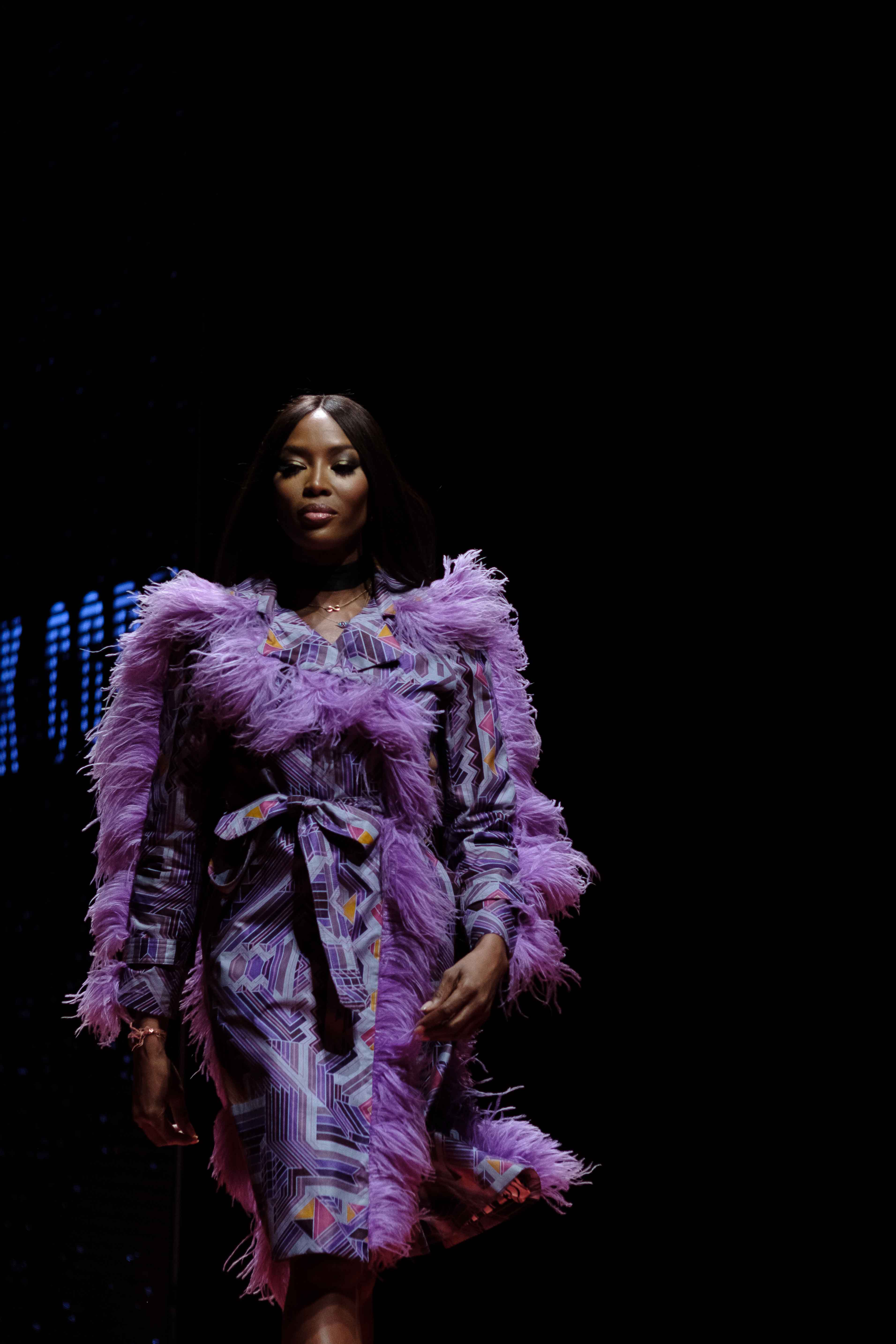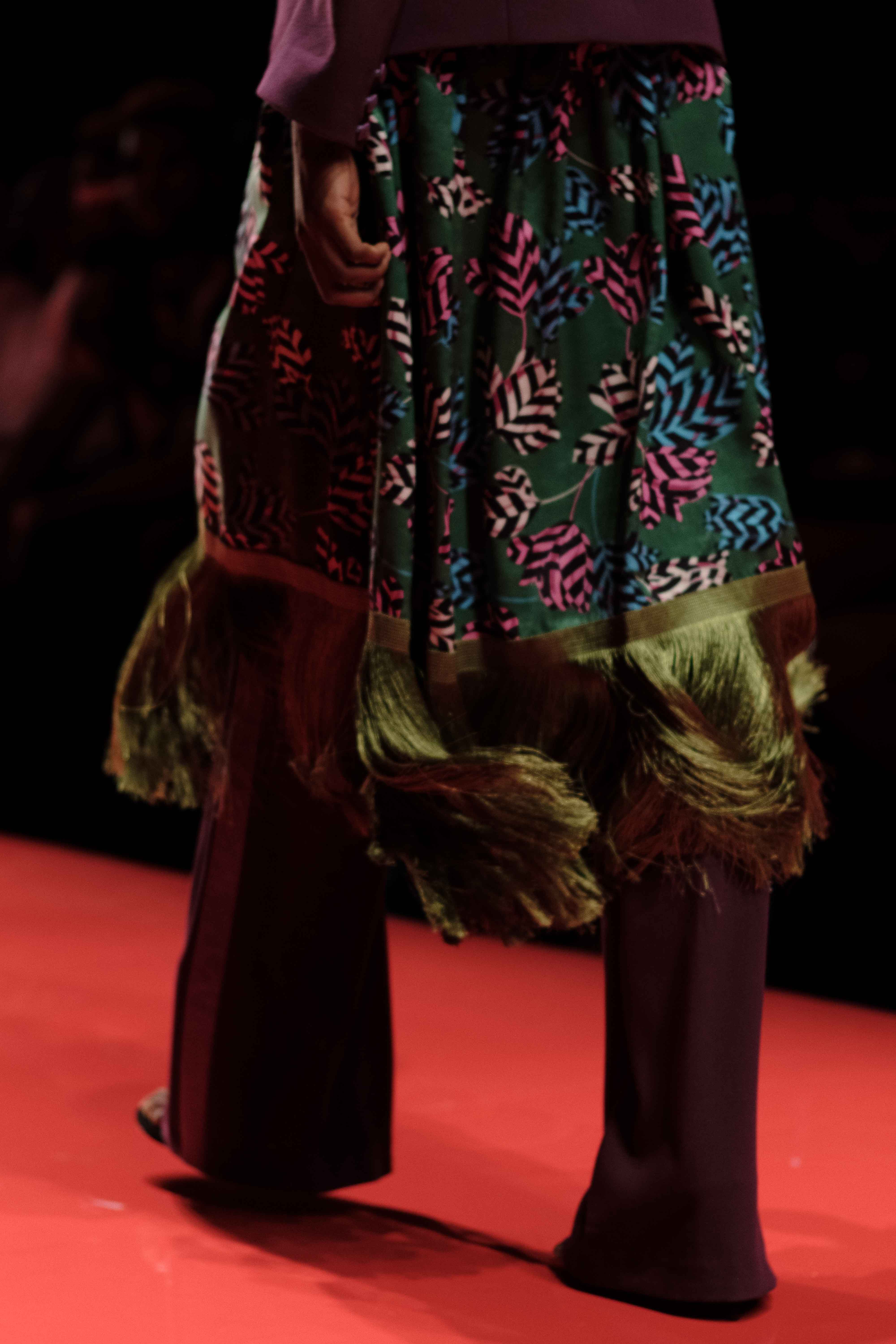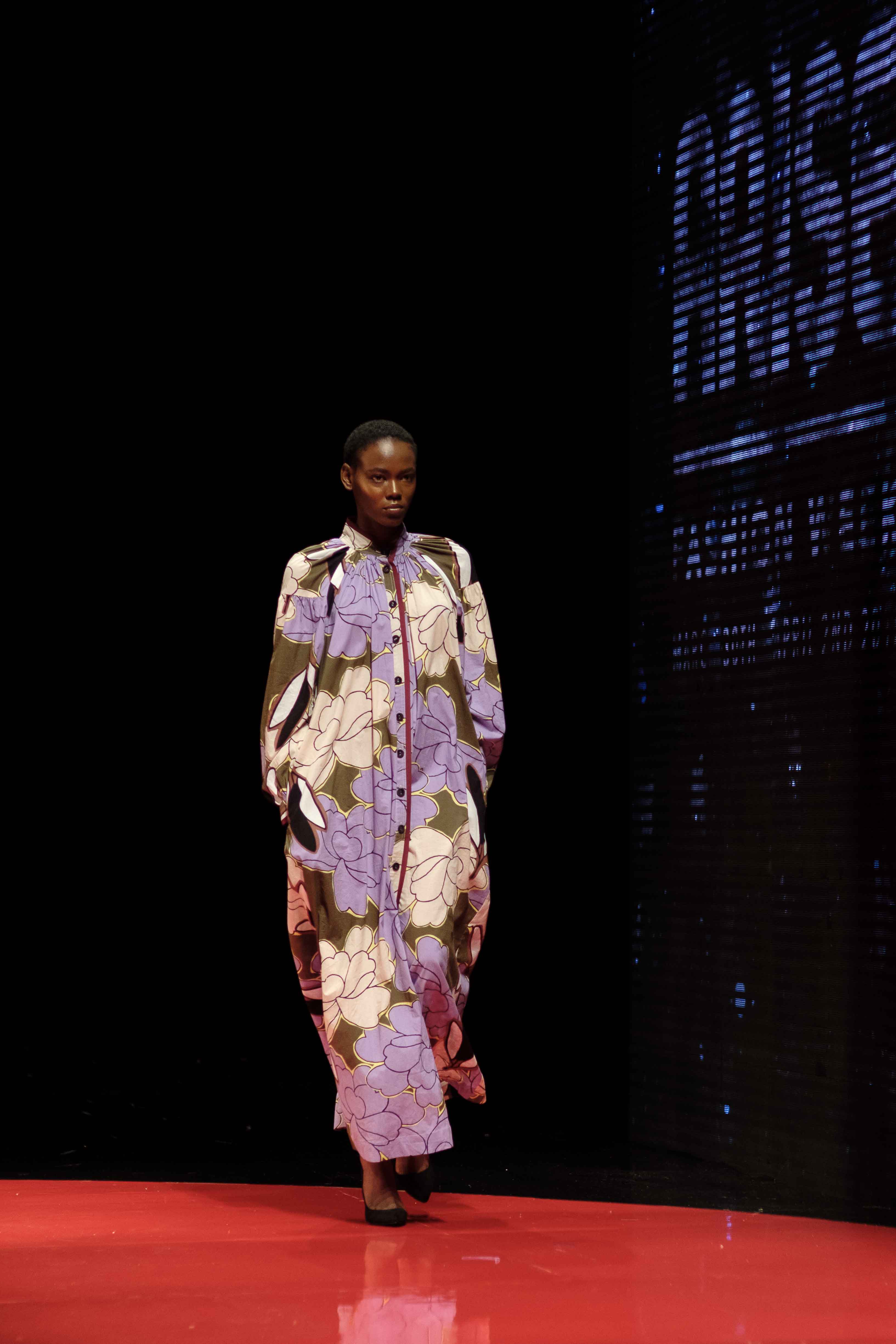 At Fashpa a different issue was at hand, the collection in many ways worked well and it was clearly aimed at a young girl-about-town. However, it was reminiscent of many pieces seen by other noted designers, early Maki Oh in particular, and one couldn't help but look and think whether the good people at fashion-knock-offs call-out Instagram handle Diet Prada wouldn't spot an homage too many. It is an interesting time, for fashion overall, and this collection put the following questions sharply into focus: how much of this is homage, how much bricolage and how much copy-paste? One could discuss this at length, and yes, there are no right or wrong answers.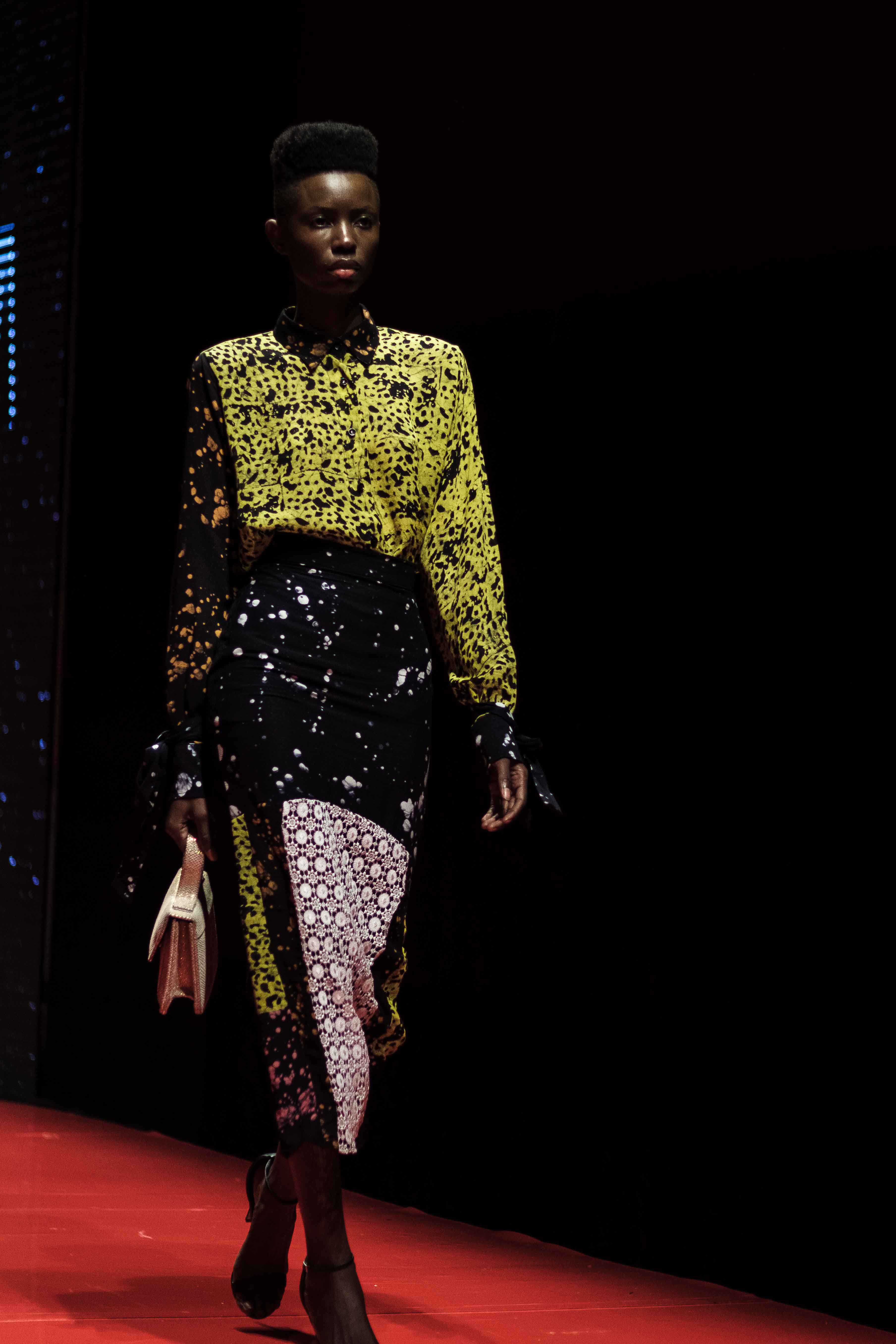 Menswear was ably presented by Laurence Airline, a brand that continues to successfully occupy a space called stylish quirk and keep men, and a lot of women who simply buy a small and get on with it, more than satisfied. A palette of cobalt with yellow invigorated the senses and plaid and patterns were mixed with the confidence of a designer who has mastered the art of combining print with ease. Ath-leisure accents were introduced via hooded tops, plaid, and a trouser in the palest pink which had a drawstring waistband, as well as stripes galore Accessories also hinted at a complete approach to ensembles, with the Laurence Airline man foregoing a briefcase and instead carrying his essentials in giant Ghana-Must-Go bags and adorning his neck with orange duck-tape rather than something as pedestrian as a necklace. It was a confident showing of a brand that has quietly grown from strength to strength and married Ivorian and Parisian sensibility with ease.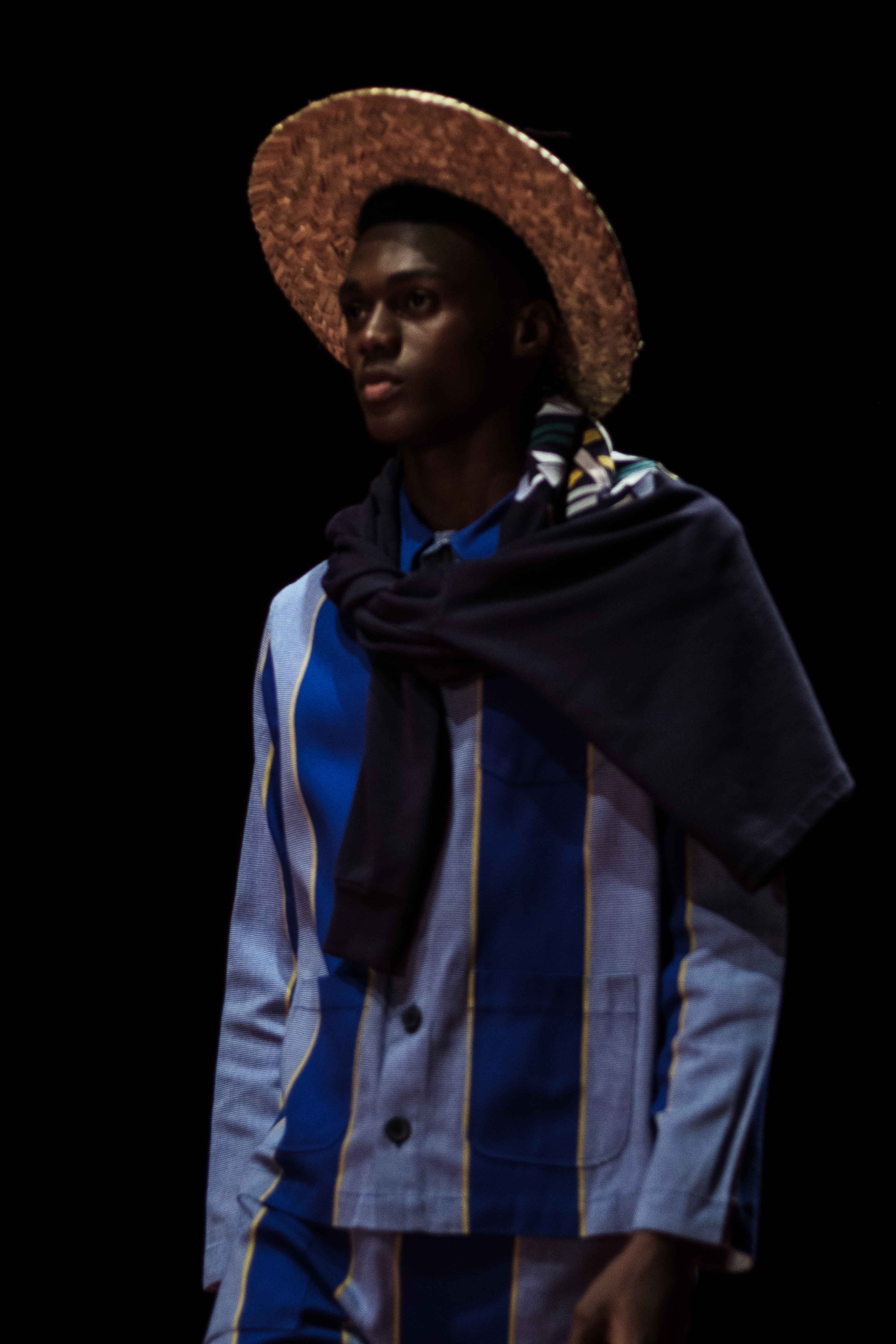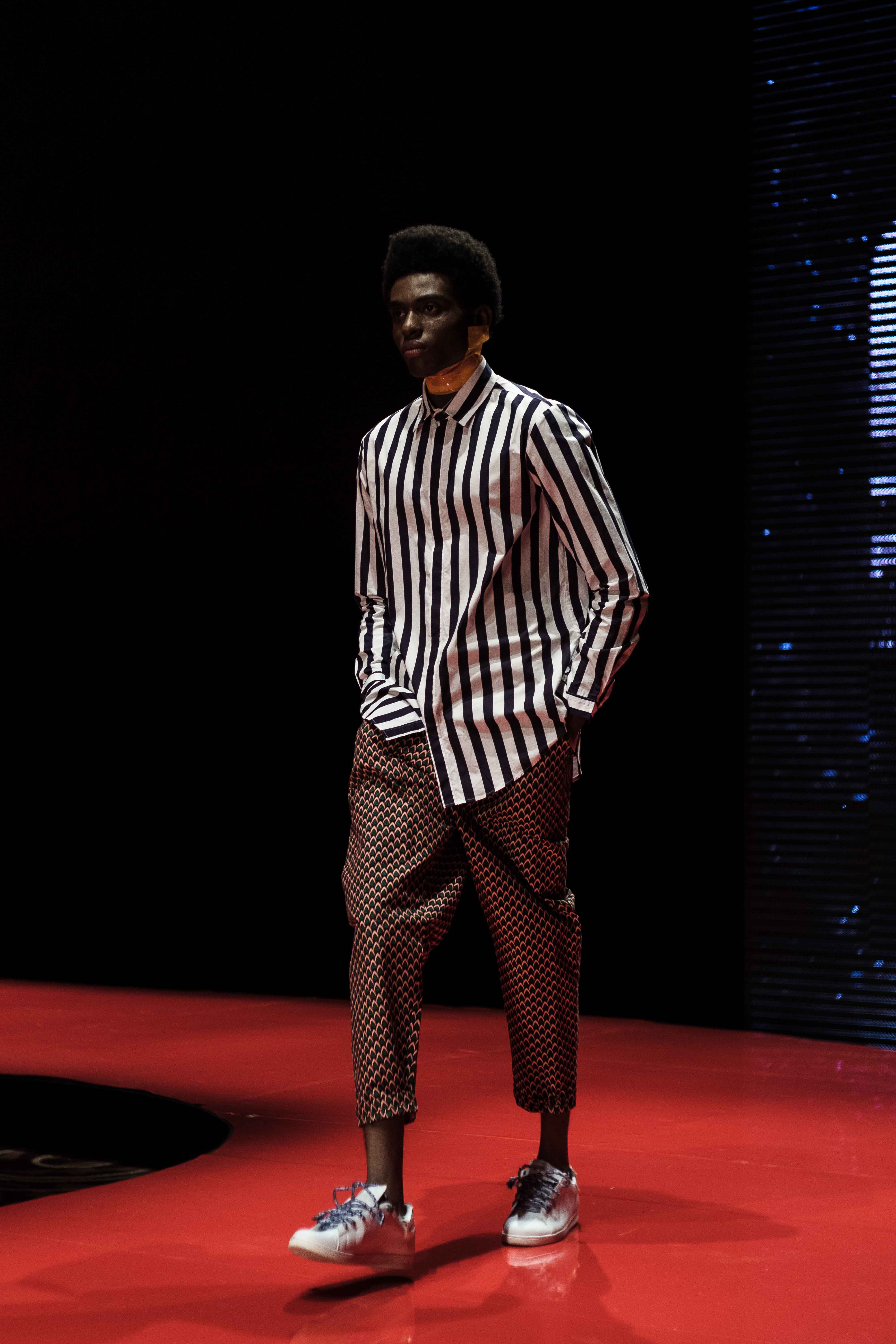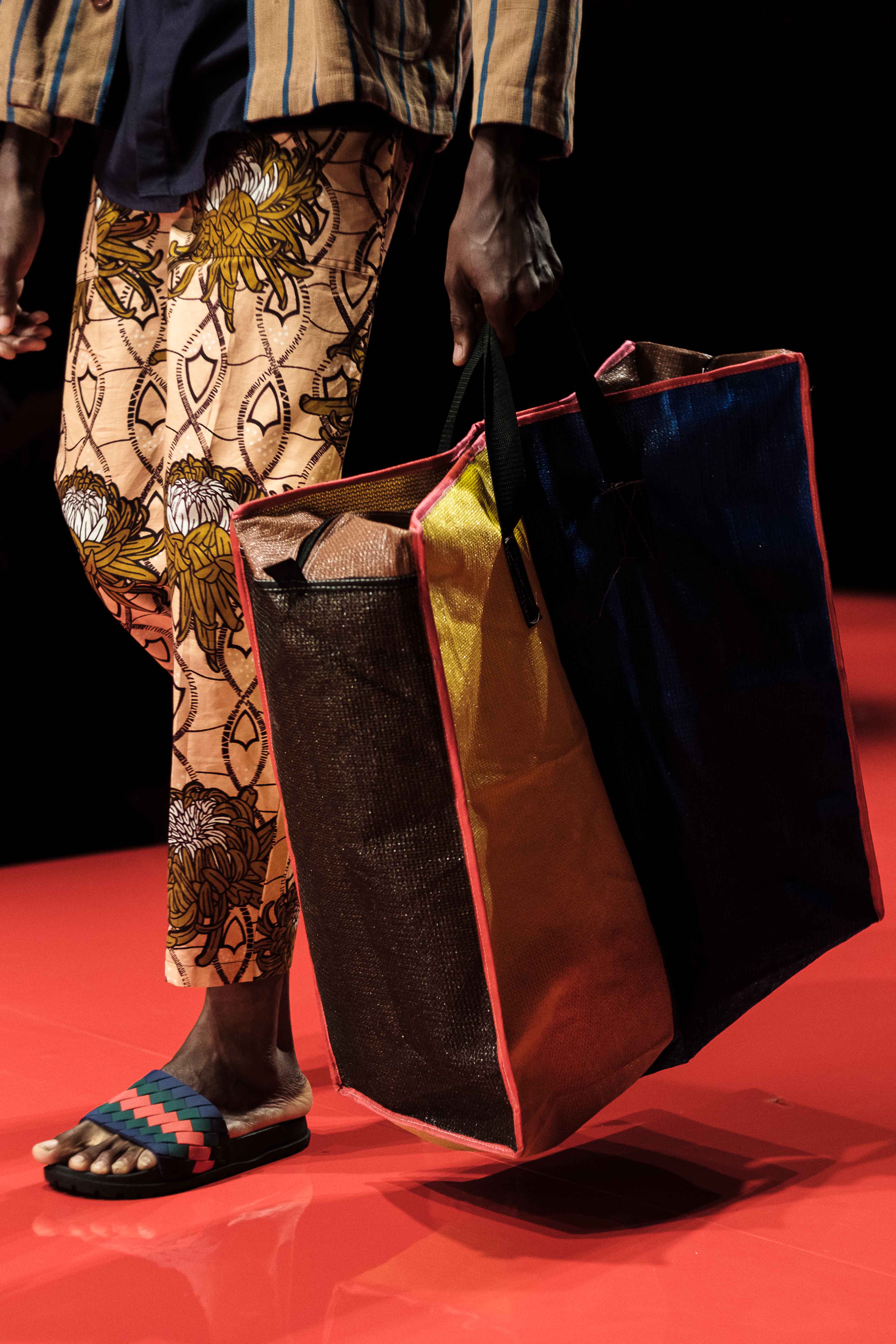 The evening closed with Andrea Iyamah a designer who is as much known for her ready-to-wear and occasion pieces as she is for her beachwear. In this instance she gave us her vision for sun-kissed beach days and sent her trademark high legged bikinis and one pieces down the runway. Moving on from the vibrant print choices of previous collections, the palate was highly commercial and easy to wear whatever your hue or race, with coral, slate grey, mustard and a deep fuchsia dominating. A canny decision especially as beachwear remains a nascent sector in Africa, thus the more potential participants the better. Existing fans will definitely continue to patronise and new ones will also be won both in Africa and beyond.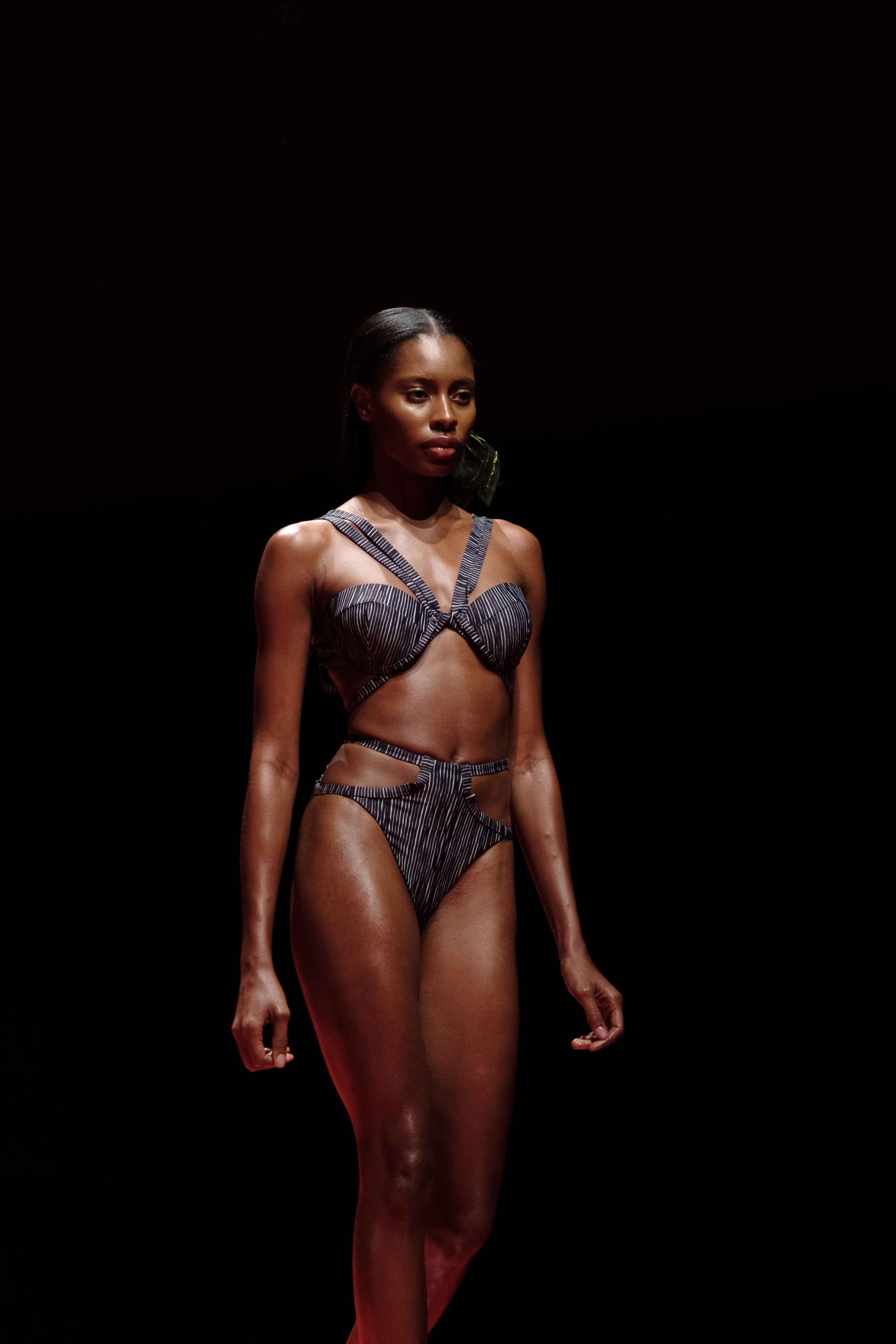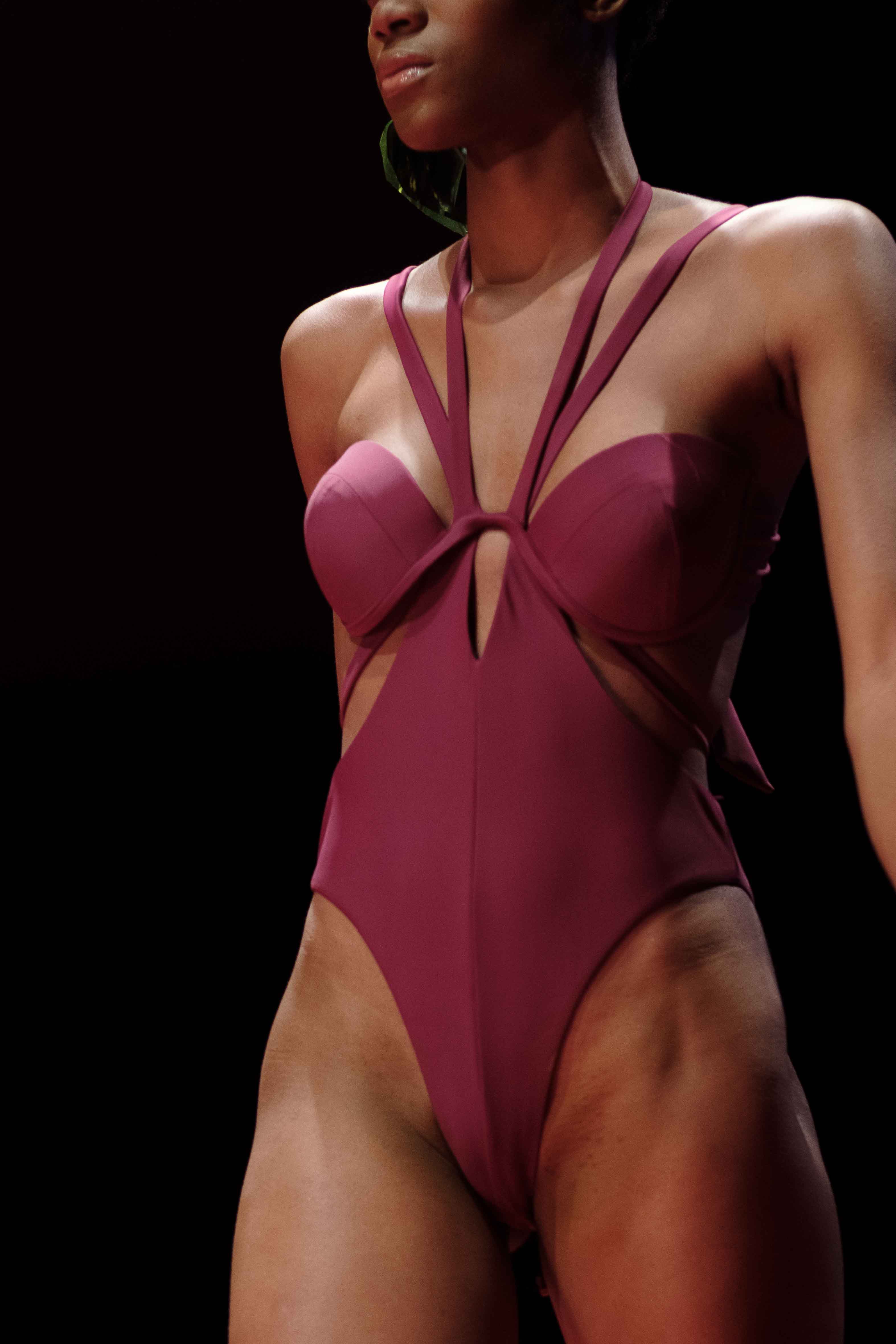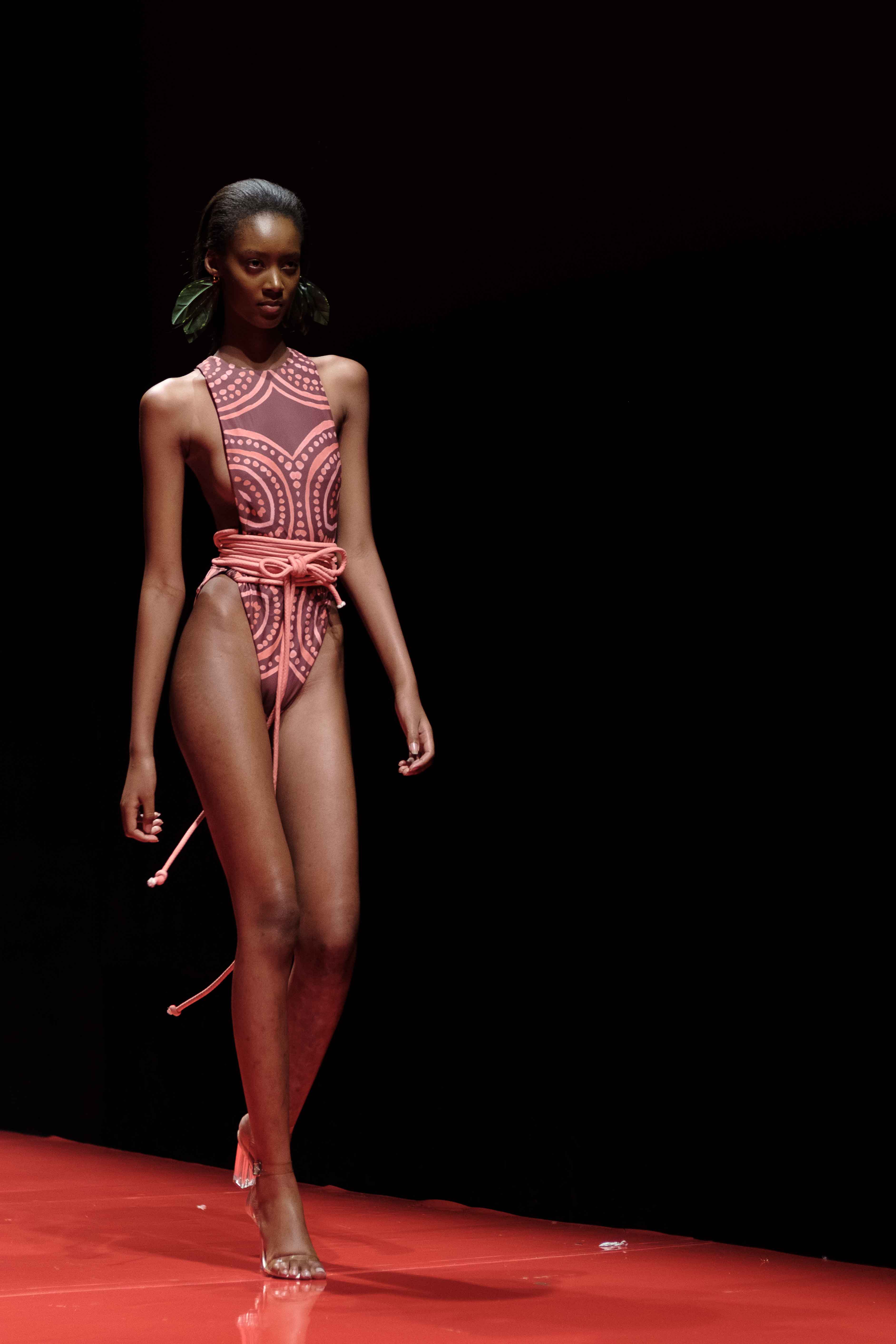 For those who blinked into the night once the lights came up in the auditorium, there was definitely a sense of having witnessed a return to form from Team Arise. The banks of reporters were there, a sense of occasion was achieved and Social Media went into meltdown once a certain Naomi Campbell walked the runway. Furthermore there did not seem to be a conflation of purposes, Lagos Fashion Week follows a more established modus operandi of building the fashion industry in a holistic manner and Arise Fashion Week brings sparkle, buzz and entertainment to proceedings. This is not a case of ifs and ors but space and more.