Day Two at Lagos Fashion Week will probably be best as the day where epic waits nevertheless yielded visually worth it moments. But far more than moments at fashion week we are seeking first and foremost direction and options. Direction in the form of clearly thought out expositions of what we should be wearing and the transformative effect said items might have on how we feel and second options in how to wear them. Some designers chose to follow this rubric to stunning effect.
The evening commenced with Sisiano, a designer who like many on the night chose to present both women's wear and menswear. In Planet Sisiano Autumn Winter 2018 is all about wandering around in a sea of powder pink, camel, mustard and white with a dollop of bottle and olive green. The silhouette for both men and women was for the most part fluid, think cowl shapes, asymmetric long line cardigans, and trousers that were low in the crotch, but did not delve into costume territory. So far, so pleasing, especially when designed for men with several high-notes including a velvet and chiffon pullover teamed with wide leg trousers which had me, my neighbour and someone behind me let out an audible sigh. Also clever, surprising and ever so wearable was a bottle green trouser with a tuxedo style stripe but a utility fit. The women's pieces though nice enough, seemed more mixed in message and approach, with body con, frou-frou, and retro 70's references all being put into the pot to mixed effect. However, it was no matter as the men's pieces more than made up for it.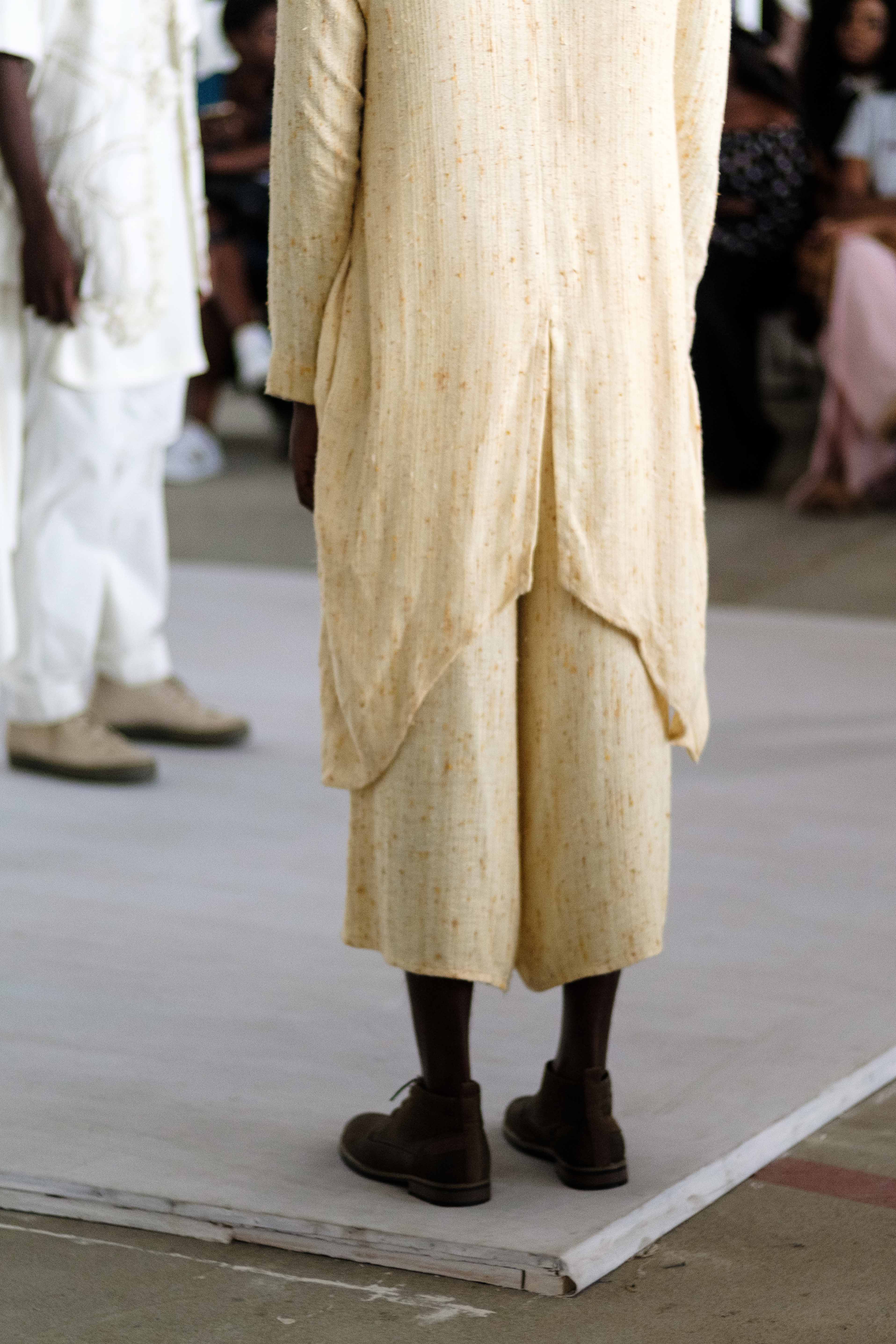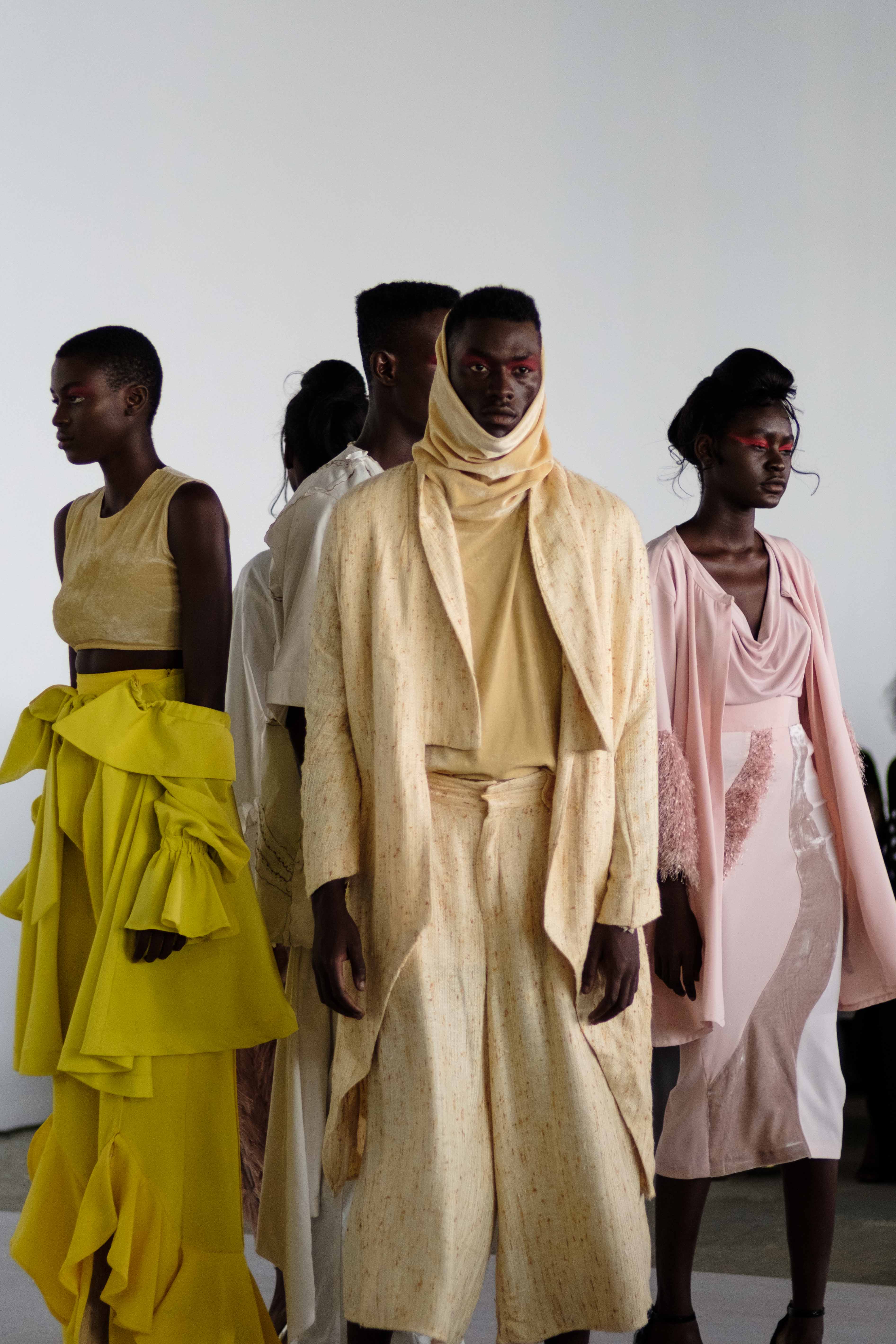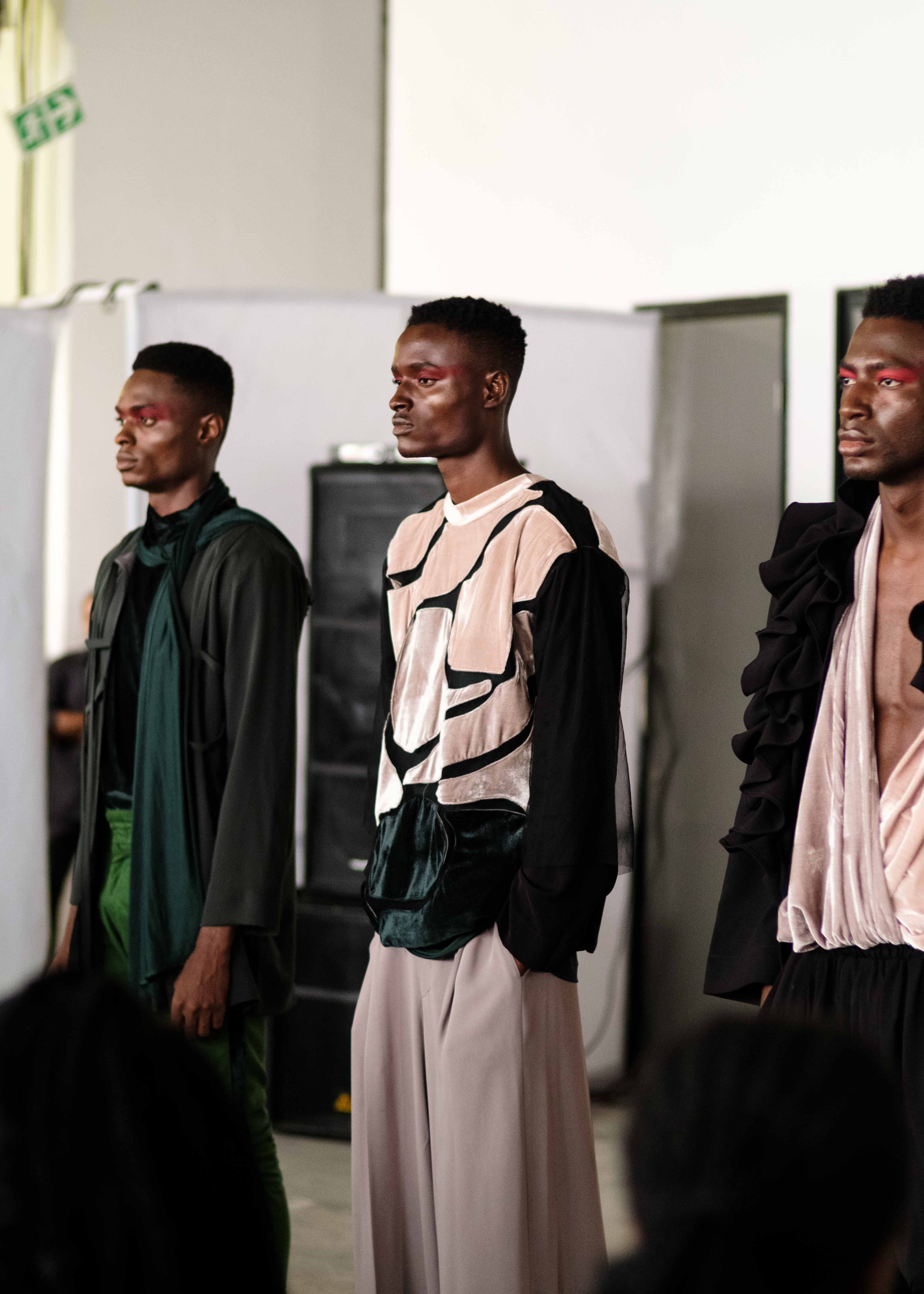 Ré too sent out a collection of mixed efforts. Known as a maestro of aso'oke she surprised with an opener of silk aquamarine long wrapped skirt and cropped balloon sleeved blouse before returning to presenting aso'oke pieces of varying lengths and strengths. One can definitely see the white dropped shoulder shirt dress mini finding a way and a special place into many closets. The same could be said for the trapezium rainbow shift dress, however, the a line thigh grazing skirts with matching cropped tops and the chiffon and aso'oke baby doll dresses less so. A series of long line waistcoats with trousers were again an attempt to show versatility – but within this particular collection, felt more like an add-on than an essential ingredient. An electric blue zig-zag cape top teamed with pale grey high waisted cigarette pant was beautifully executed and hinted at where the collection could have gone. Sometimes it  truly is a case of less being more.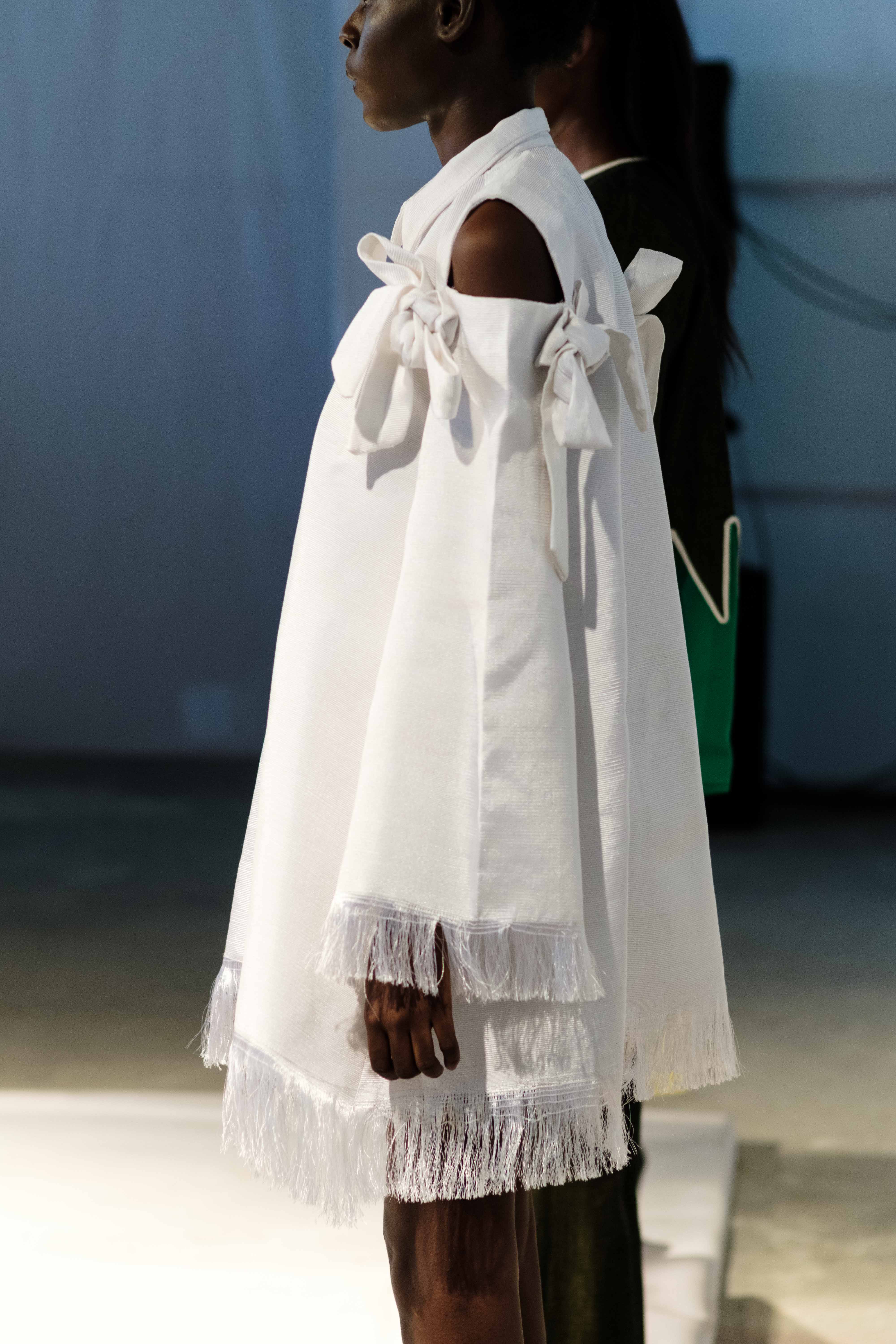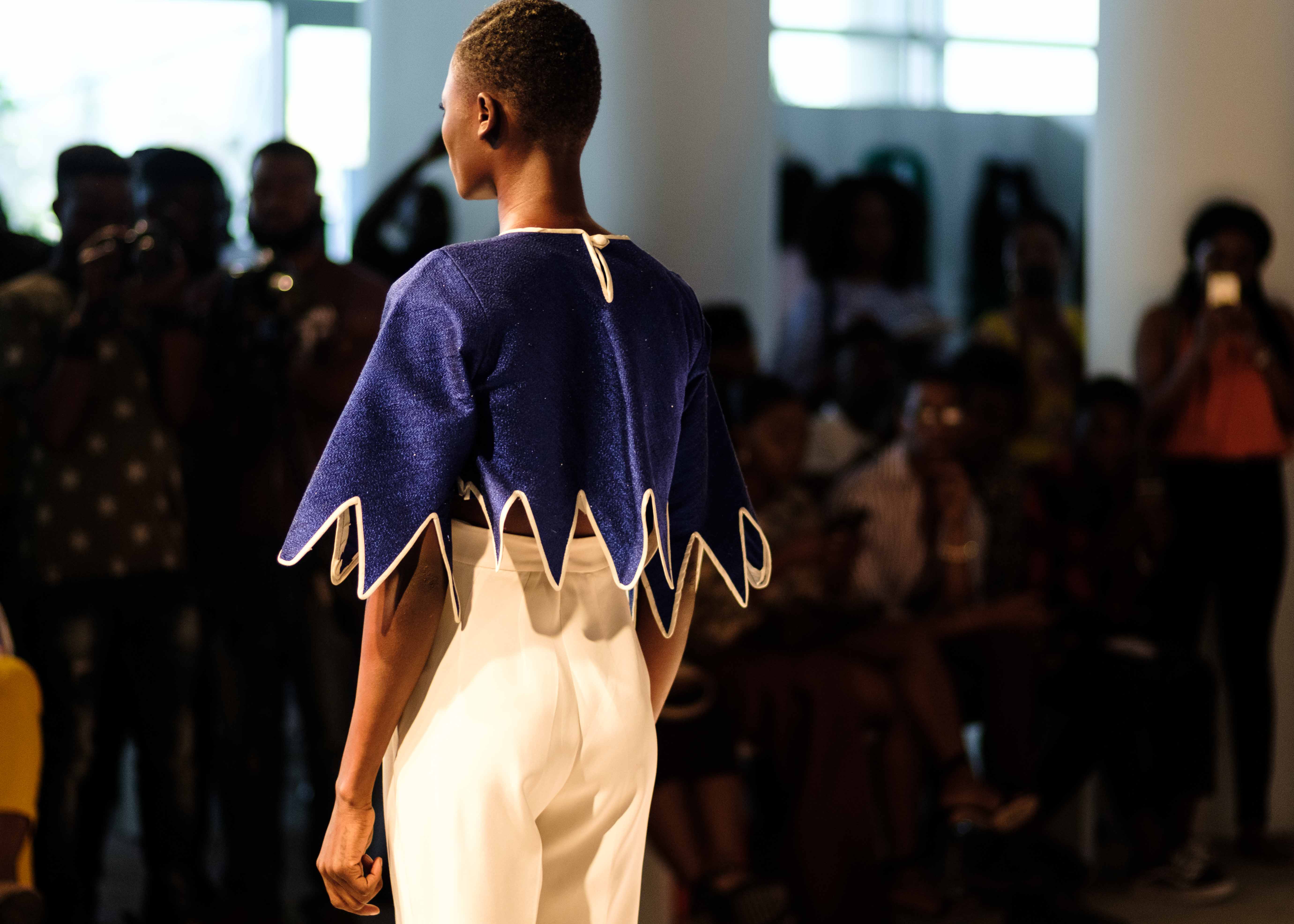 And then there was Kenneth Ize. The wait was epic, but it was obvious from the start that the show had the makings of something remarkable. Taste makers, style icons and retailers took their perches in the front row with Reni Folawiyo, Nkiru Anumudu, Ozinna Anumudu, Tola Adegbite and Yegwa Ukpo among those keen to see the collection, and presumably purchase. The collection was entirely made from either aso'oke, in this instance fashioned into rich psychedelic palette combinations from teal with mustard to aubergine with a gold shot egg-yolk and tye-dye cottons in indigo, black and canary. But this was not a walk down memory lane with fabrics that are part of Nigerian apparel history, but a re-fashioning and re-purposing which made every piece, seem to psychically shout 'Buy Me And Change Your Life Forever!'. For the bold; there was a series of single breasted double vented jackets for both men and women, with slim-line pants that were oh-so-covetable.  For those who preferred things more subdued jumbo scarves, surely a bestseller in and of themselves and a glorious Missoni Who? flourish  were teamed with black and white aso'oke pants to giddying effect, and a men's tye dye tunic was a clean re-imagining of trad: be modern and if your ankles can handle it,do it the Ize way and  forego trousers. Even the footwear, brushed leather sandals that came in complimentary colours to the pieces they adorned, were  straight no chaser, shoe fire. It is rare that a collection feels like a stupefying and delicious cocktail, which you feel you can drink from forever, without a dodgy hangover of  overkill. This was definitely it and one feels that the only words fit by way of conclusion  are thank you.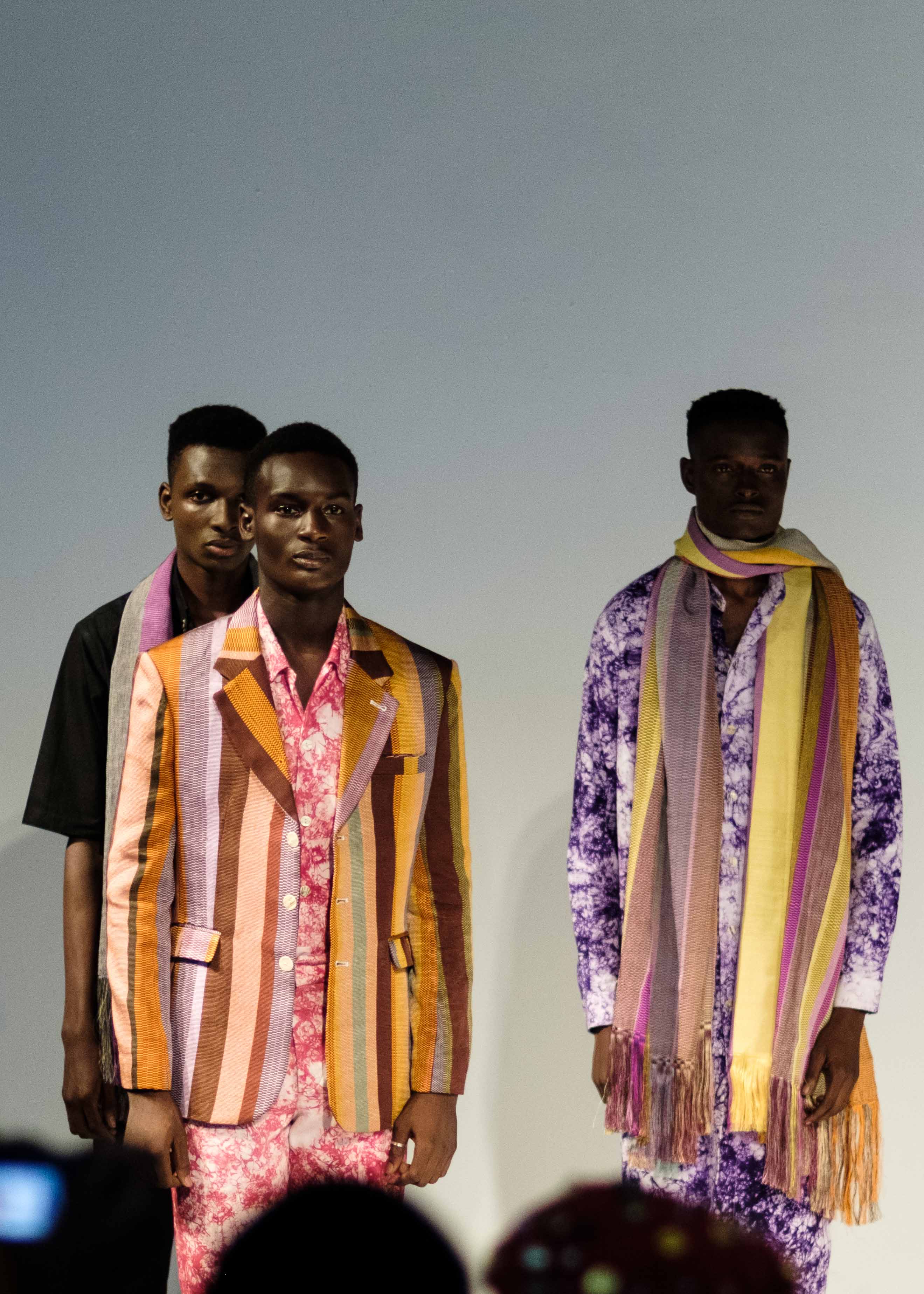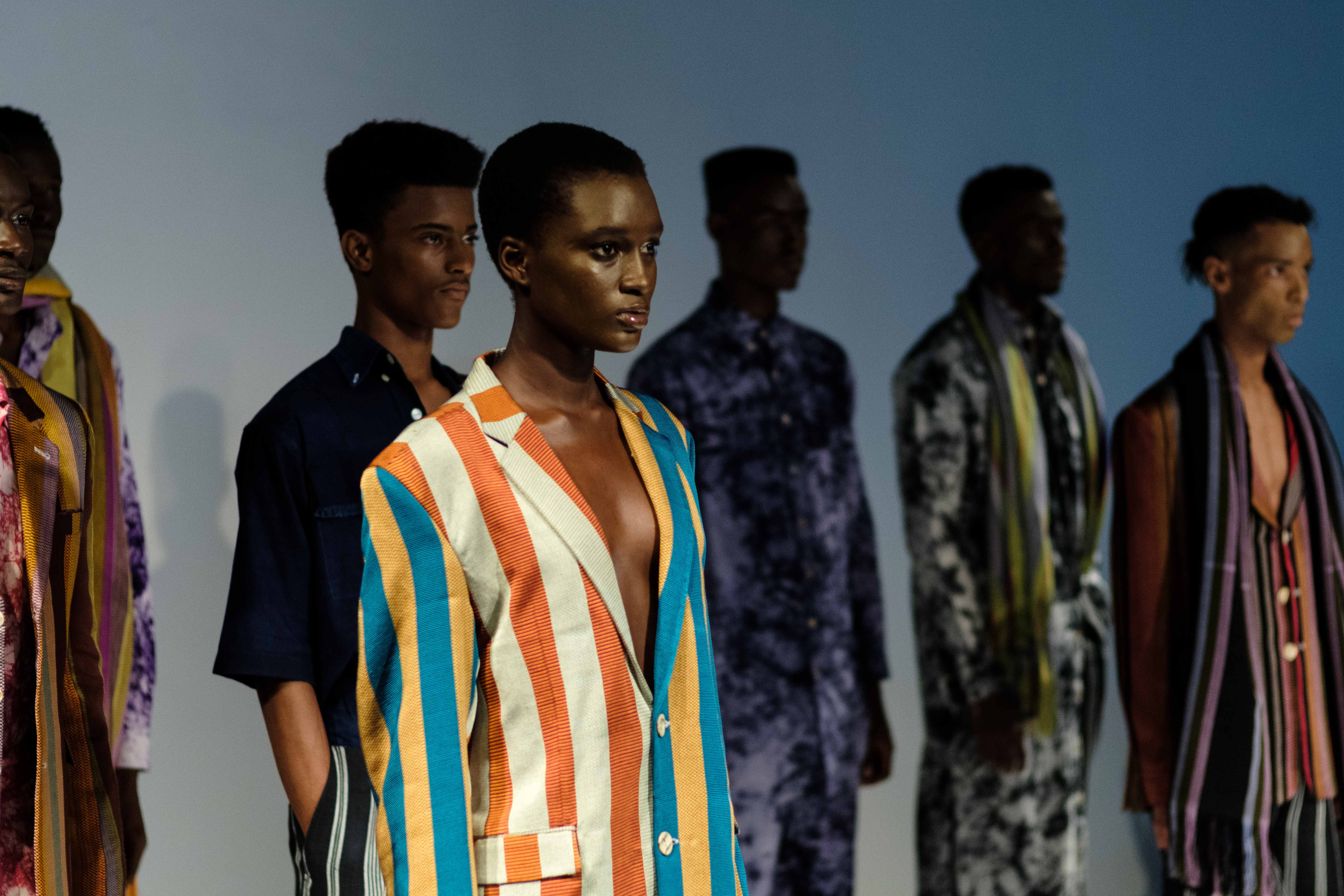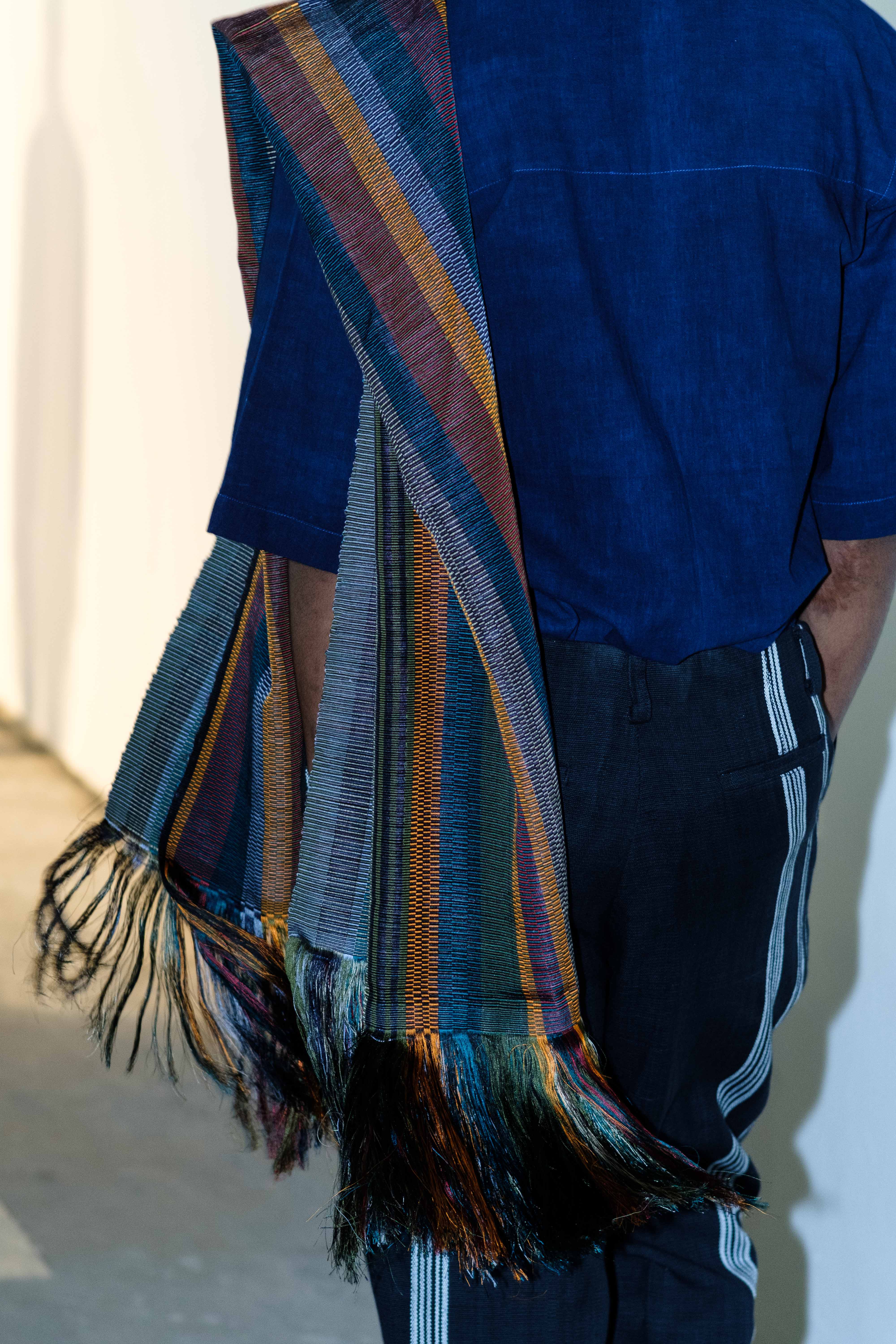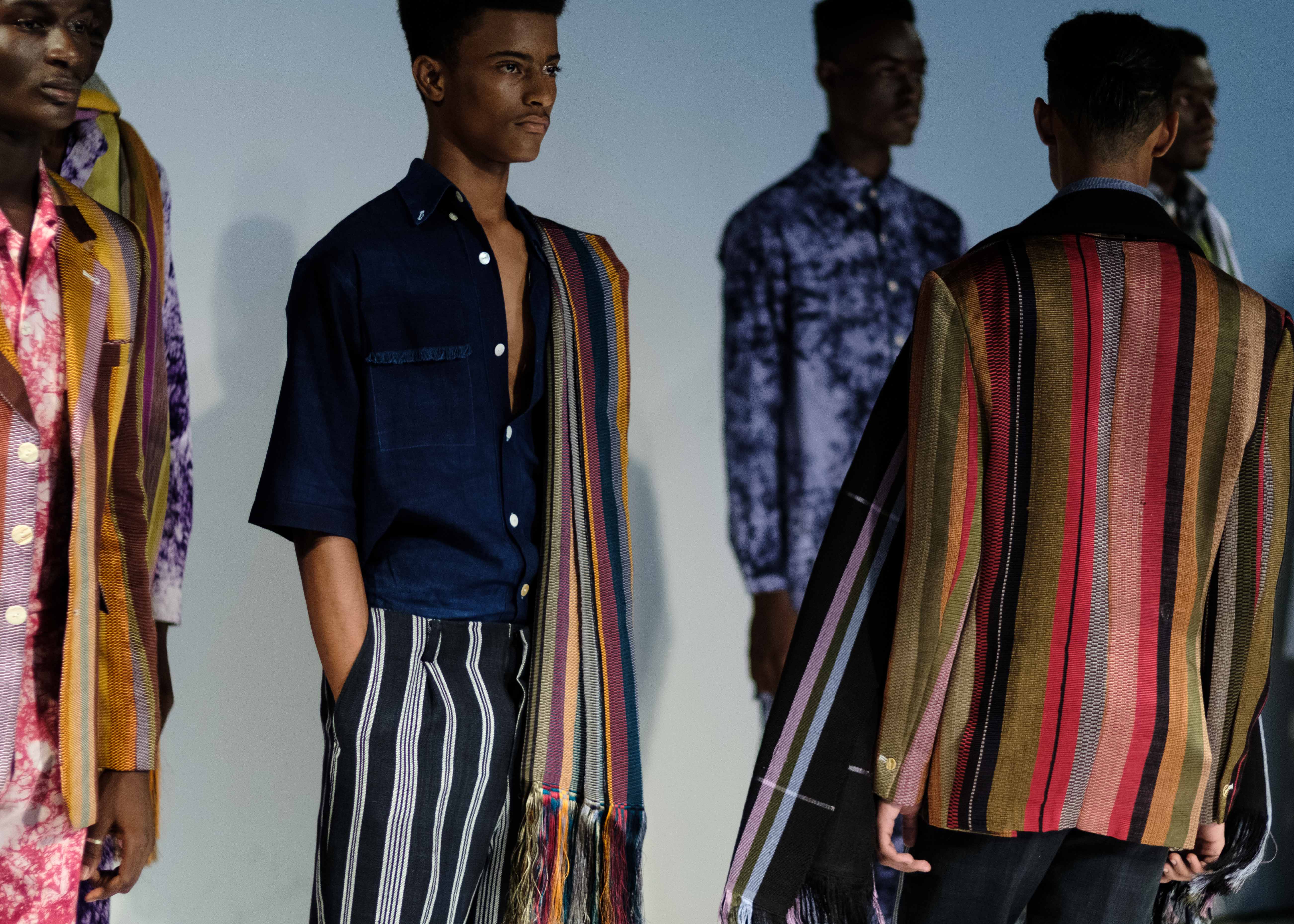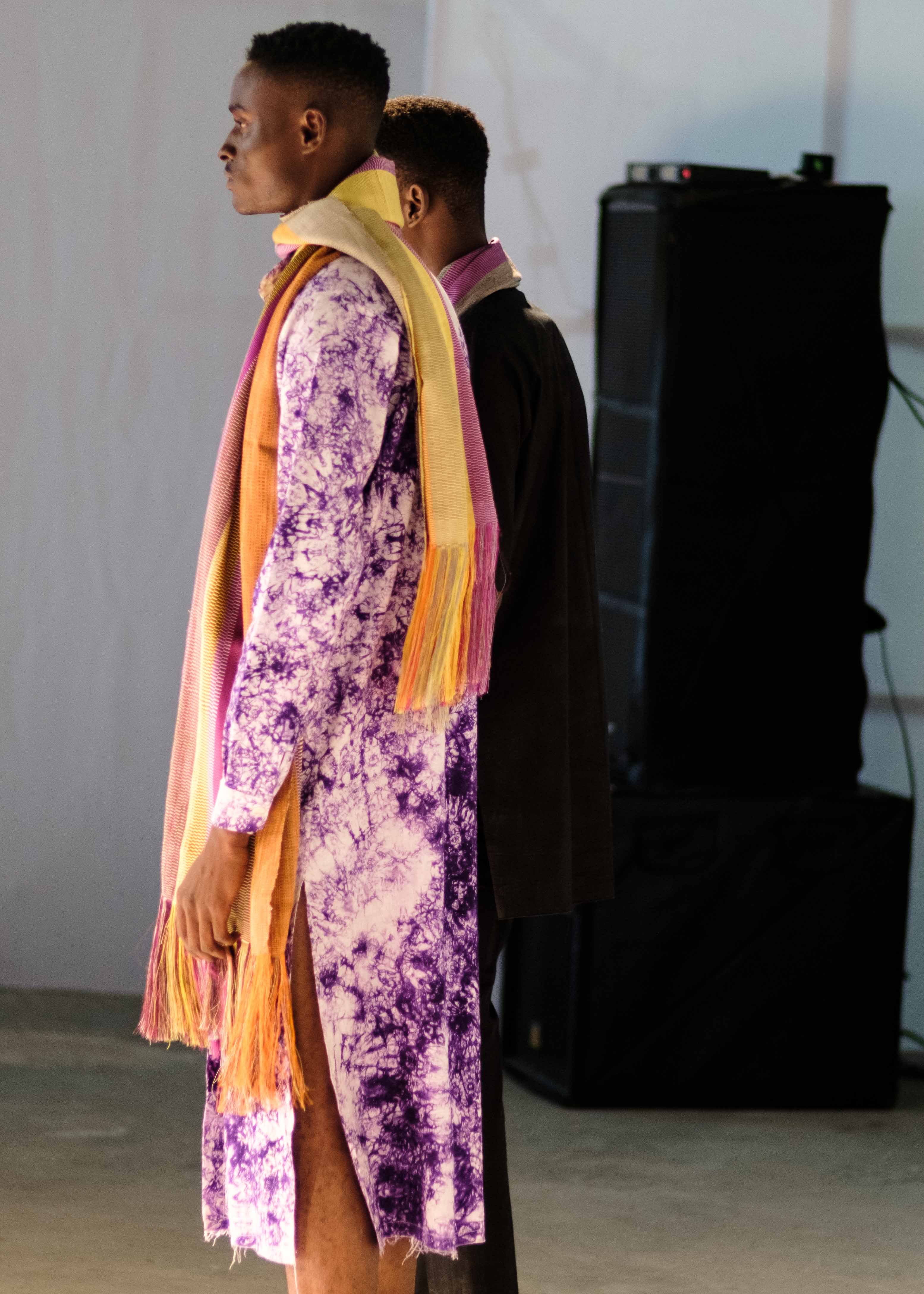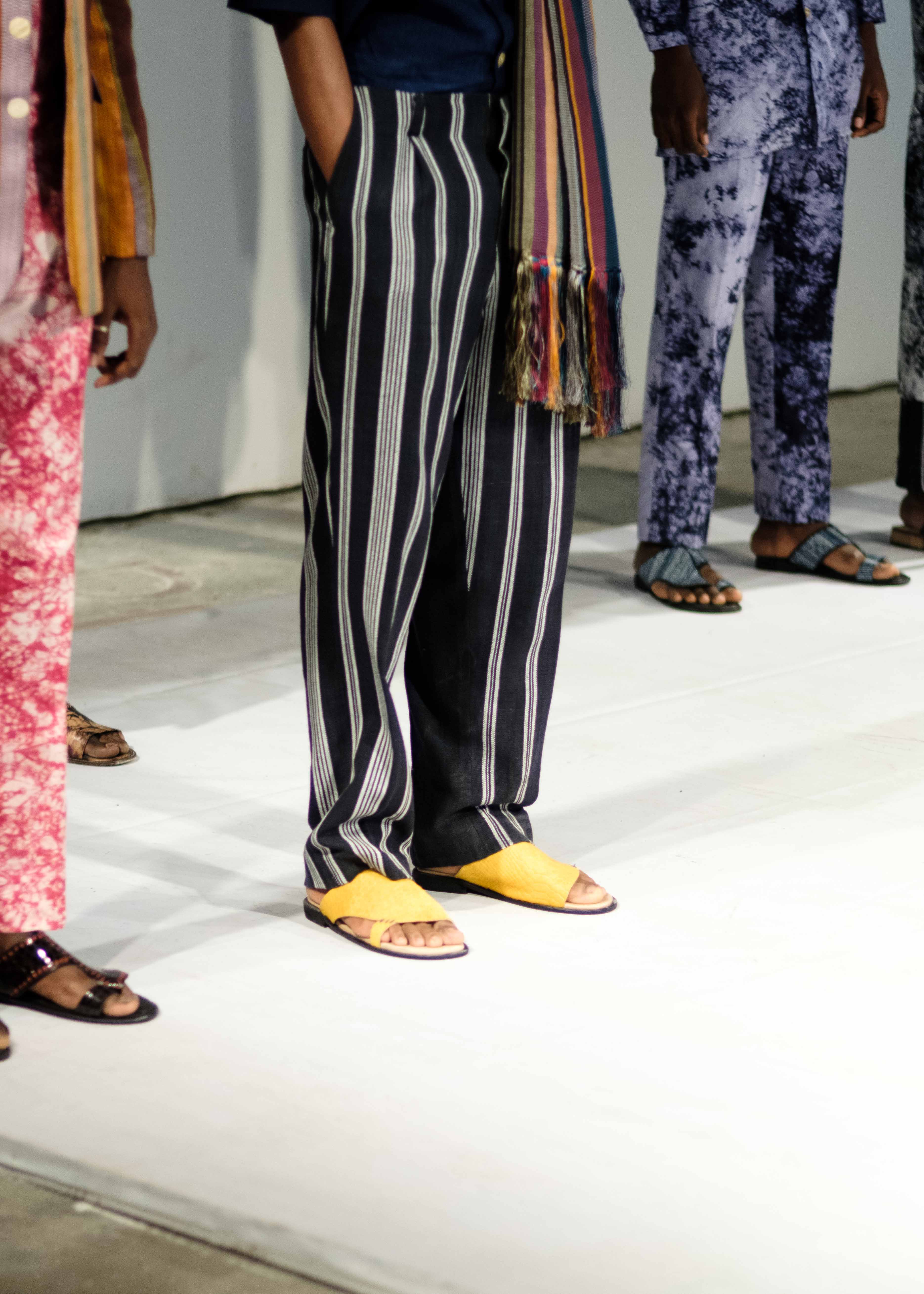 Style Temple's OG Okonkwo knows what the modern femme-fatale wants in her wardrobe playbook; pieces that are slinky, sexy and  work a charm late in the evening and this season she offered a collection of just ten pieces that would more than fulfil their demands but with some interesting additions. Show opener took us to the 18th Century with a white skirt that had a hoop petticoat silhouette and was teamed with a white bodice that was more adorned bra with capsicum orange lace trailing straps. It was such a strong beginning, but the concept was sadly abandoned for a series of silk jersey culottes, dresses and trousers that came out in palette pairs of electric blue, imperial purple and fuschia pink and white. Sleeves were asymmetric, with trumpet sleeves teamed with bare, some trousers featuring slits and some dresses coming with harness type ties. There were surprisingly, for an Autumn Winter Collection no coats or cover-ups offered, perhaps when you look this hot your life is a series of chauffeurs, private jets and perfect temperature controlled rooms, but the omission was a missed opportunity as too was choosing not to expand on the theme of corsetry, so intriguingly expressed in the first sequence of the show.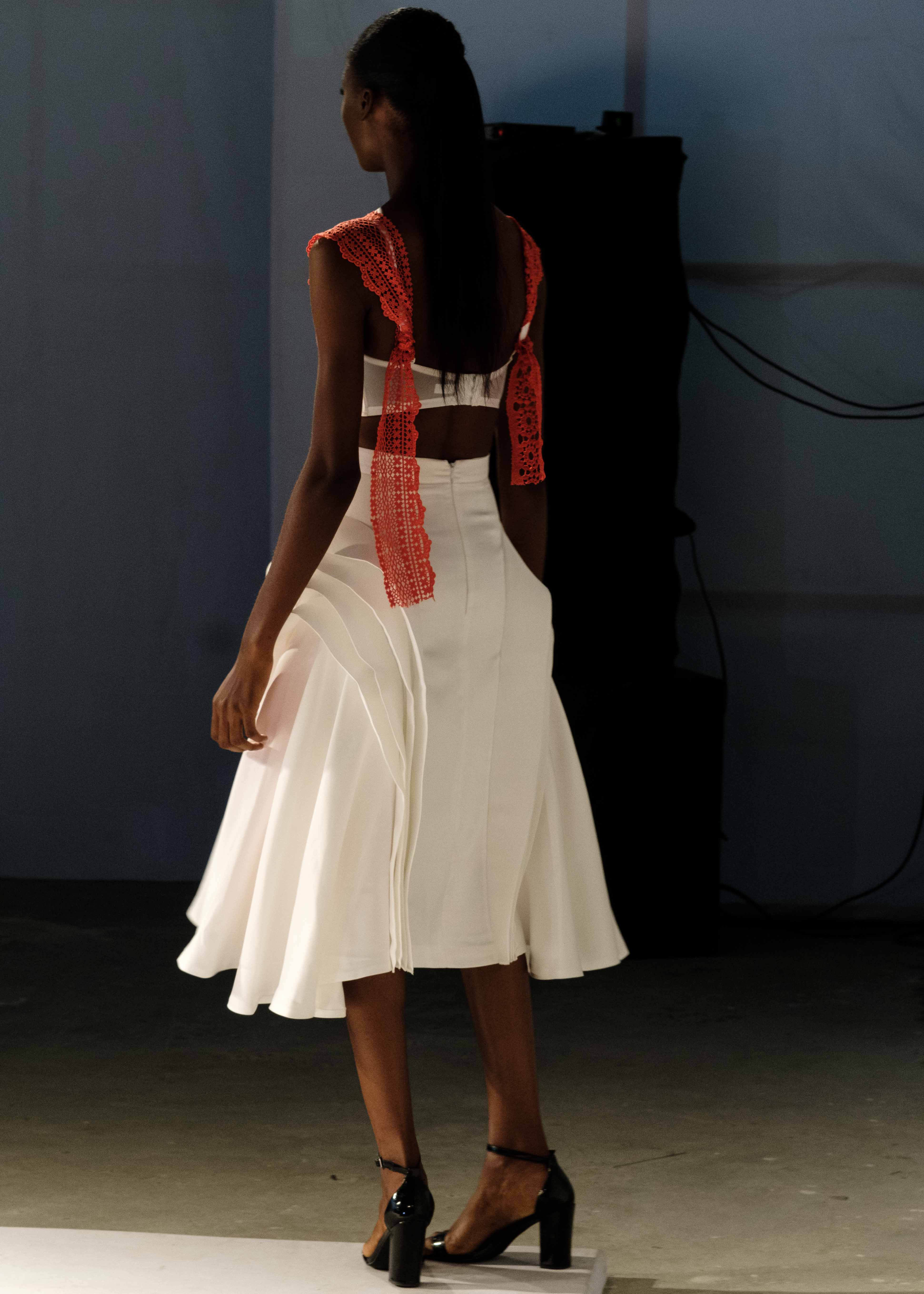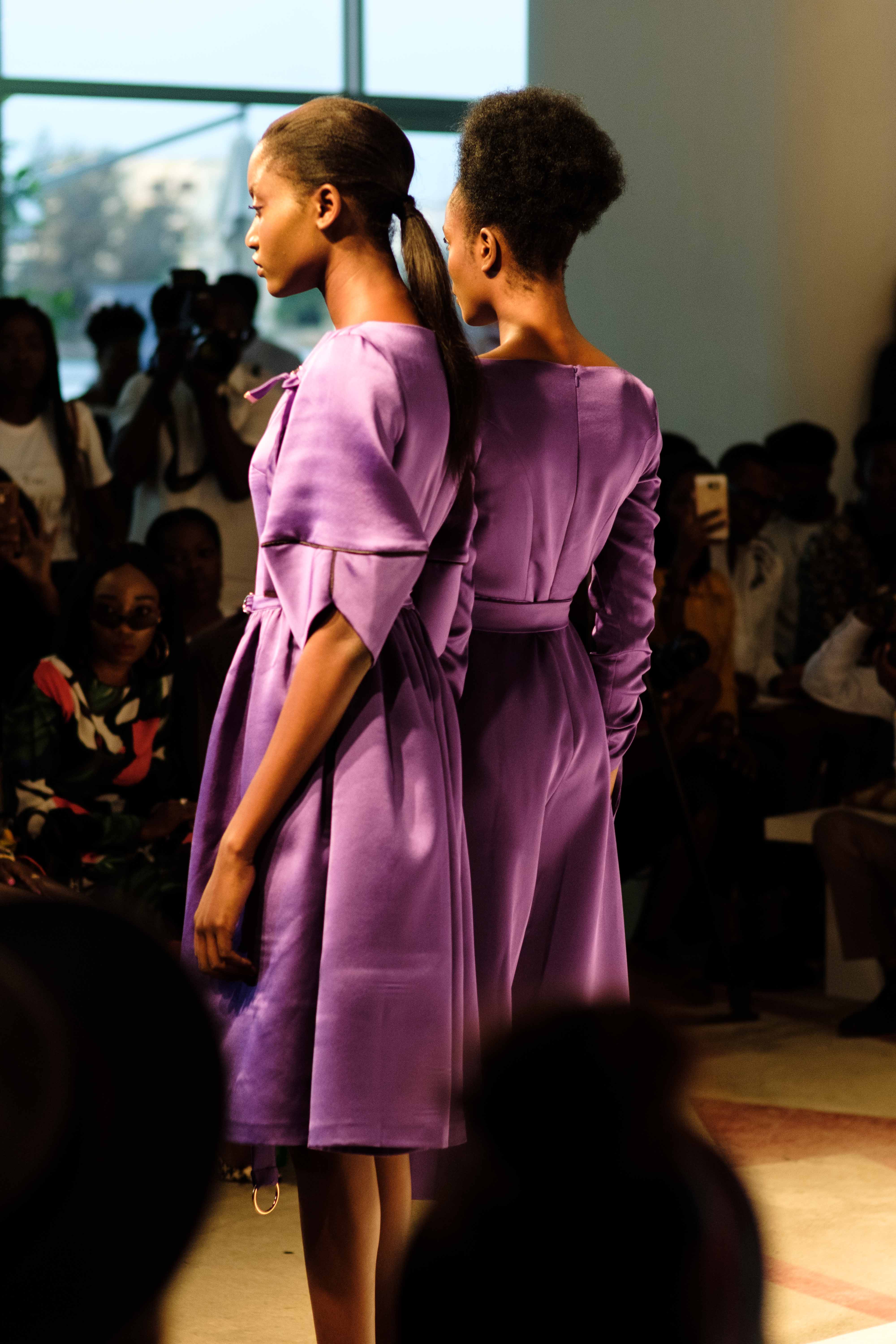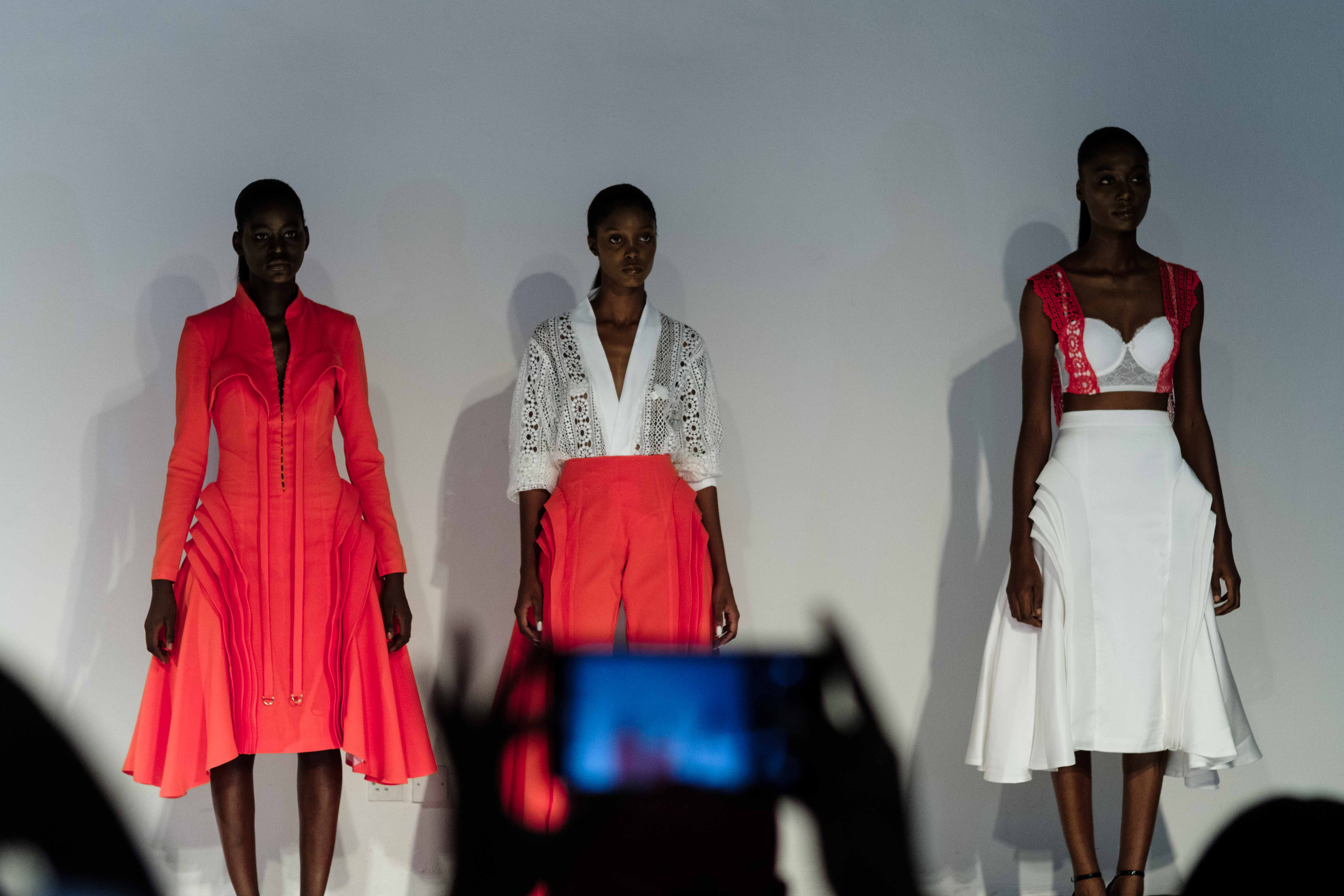 With his increasingly growing portfolio in brand ambassador duties it can be easy to forget  that Adebayo Oke-Lawal is first and foremost Creative Director of Orange Culture, a brand that has done much to push the conversation of gender dynamics and simultaneously make pieces that are commercially successful. Unlike anyone else, he provided show notes drawing out the themes of precipitation, it's transformative effect and the fact that grown men are never given a space to cry. It is always pleasing to see such touches, as apart from anything else it gives context and sets parameters of purpose not only for the collection, but also for the clothes. What are we seeing here? How will one feel when one wears it? These are important questions to be answered, especially when selling luxury. A set was created, with umbrellas suspended from the roof, perhaps to catch those tears of joy, and to hint at a collection that also offered pieces that indicated a change of season. Standouts, and there were a number, included an abbreviated trench coat with cowries shells on the belt hoops, a mustard single breasted jacket with a sole jumbo purple button as fastening, an oxblood apron skirt worn over trousers and a series of print two pieces that take you from day to evening with élan. Women's wear, which I have always felt was not needed, just wear the men's pieces a la Katherine Hepburn and be done with it, came in the form of long line tunics, which were competent but did not pack as much as a punch as the men's pieces. Knitwear, continues to be a developing and welcome addition to each Orange Culture collection, with a pink and purple sweater with Pierrot style collar, hinting at the theme of emotional expression and inhibition seen in the Commedia Del Arte. The hero piece was however a claret and black long line tunic sweater which was masterful in its tessellation which created a chequer-board of skin and wool.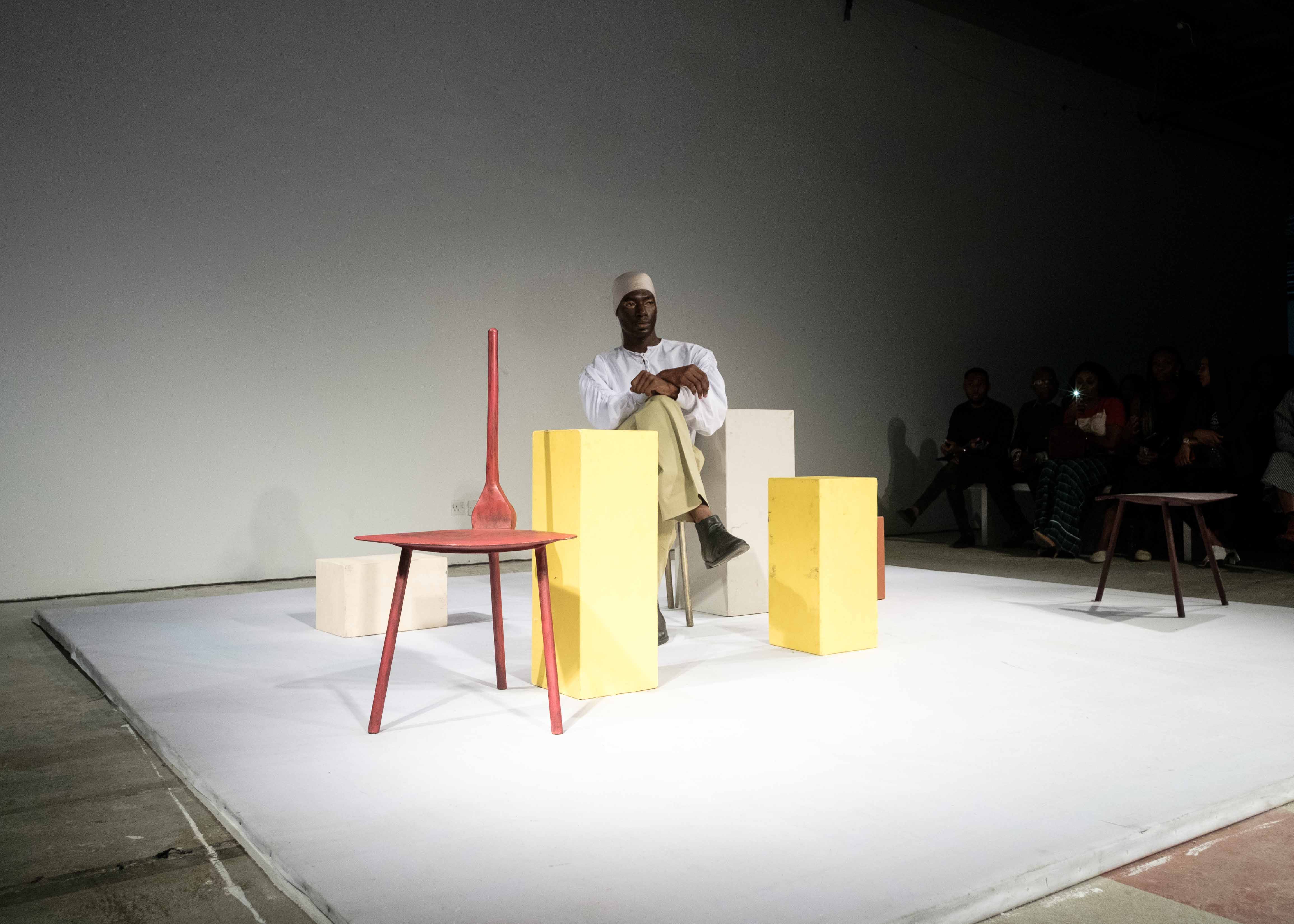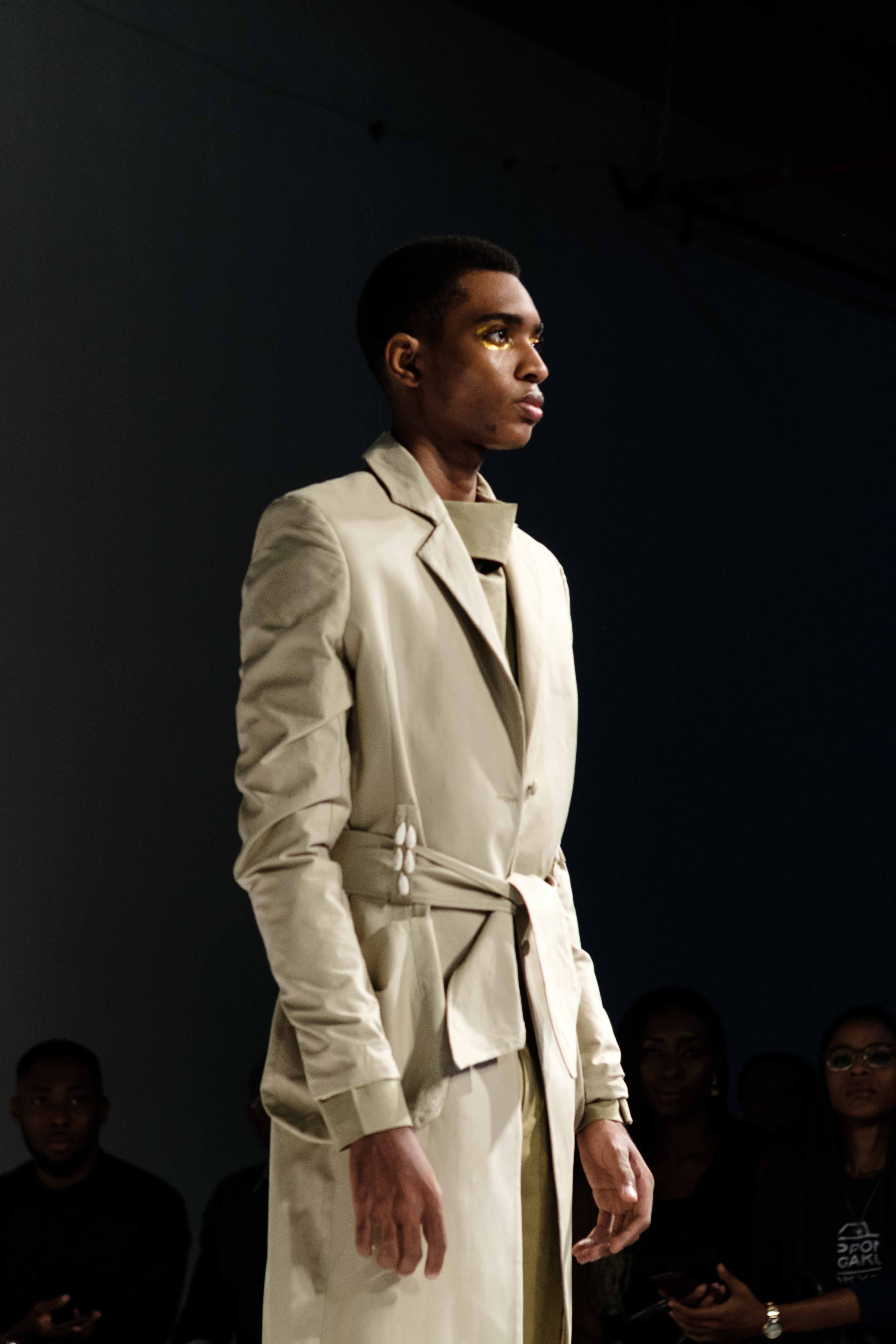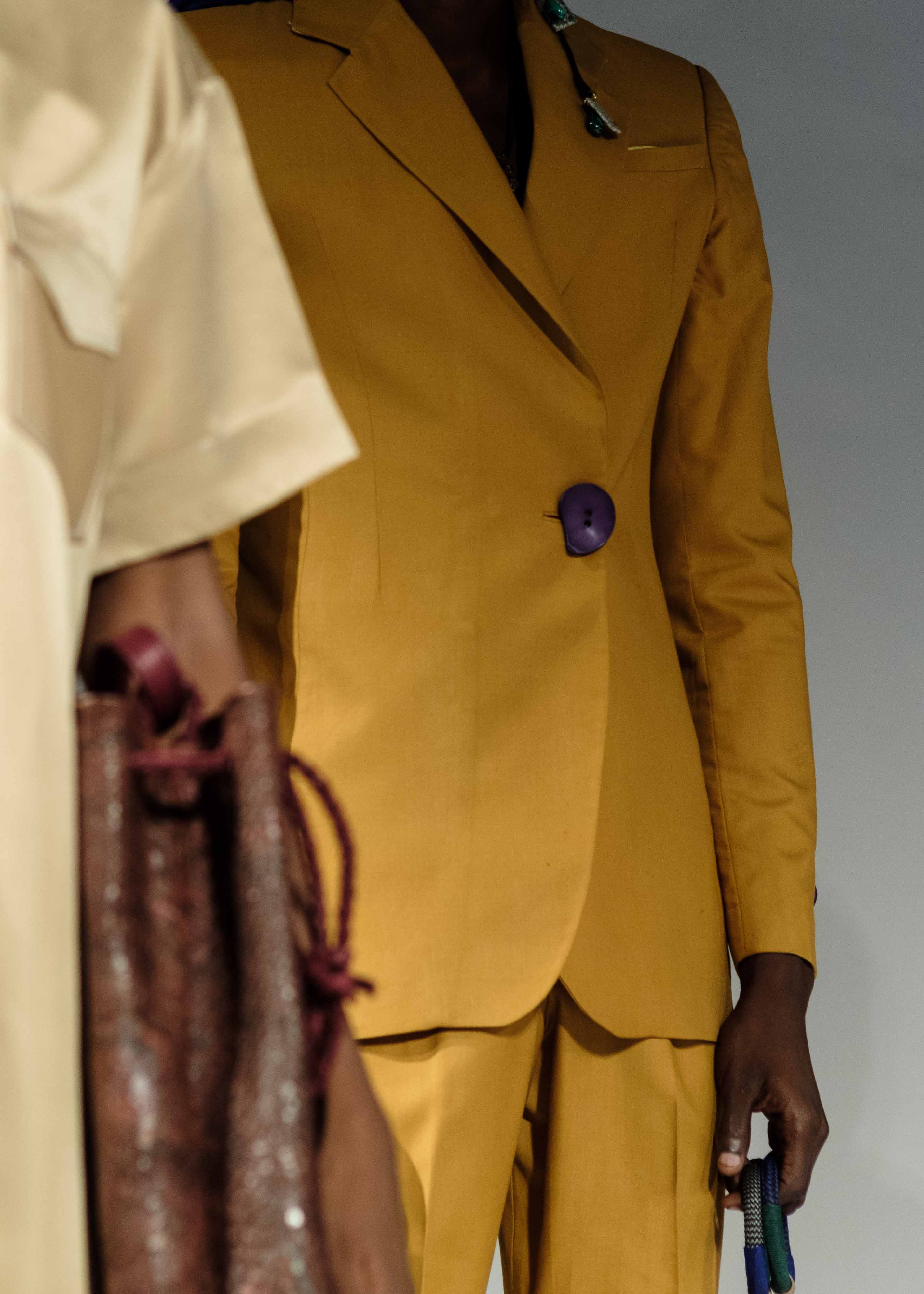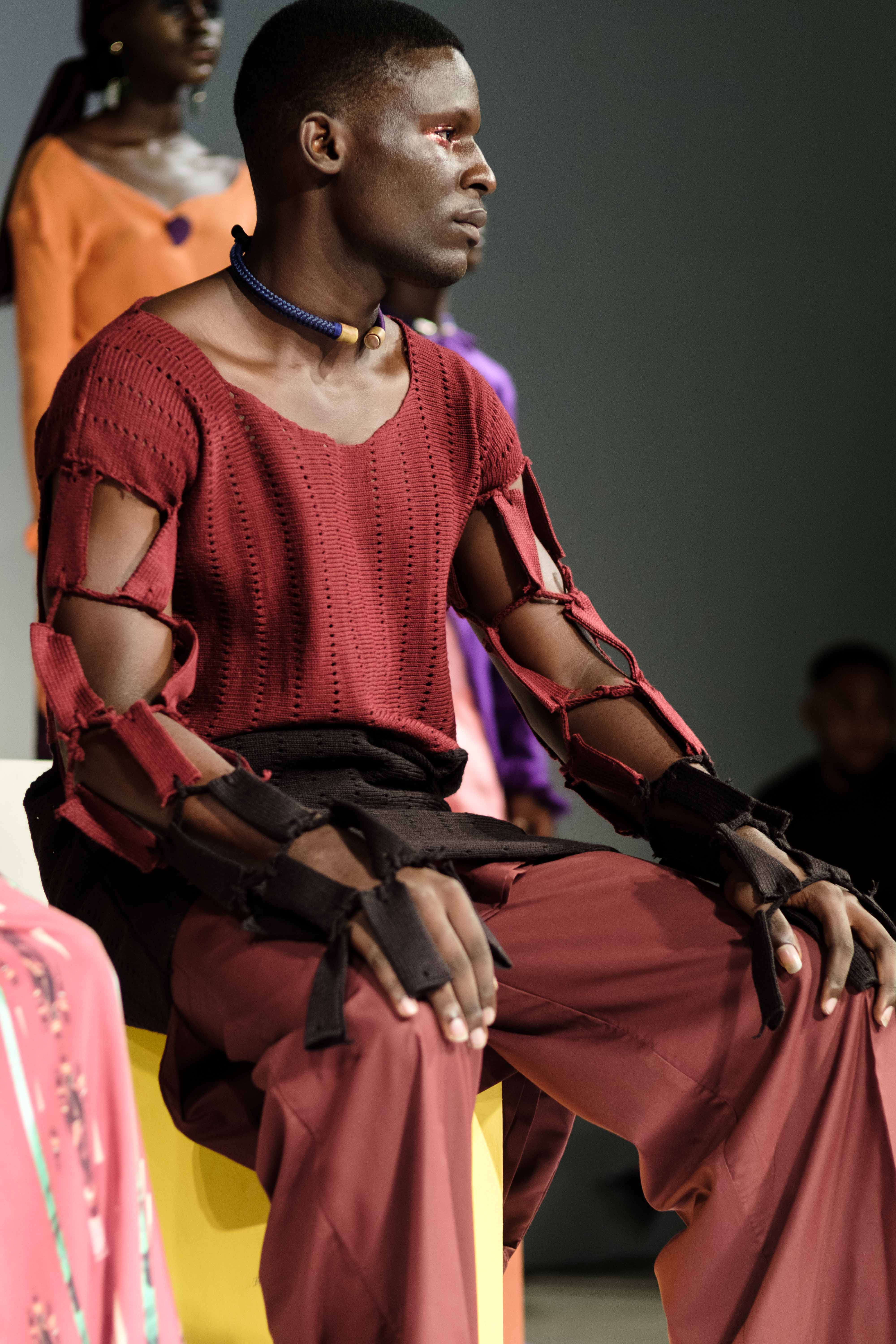 The close of Day Two definitely felt as if there were plenty of reasons for consumers and industry players to be excited and the men's pieces and collections were particularly strong. As with all creative disciplines fashion is principally about story-telling, and for the designers who conceived and charted a clear narrative arc for us to follow and created must-have pieces in the process, the future is bright not just here in Lagos but globally too. A definite case of watch this space and be happy you were there to witness the magic when it happened.