Maria Sole Ferragamo is a natural raconteur of the most elegantly chilled kind. As the founder and creative director of So-Le Studio she has made story-telling a pillar in her creative process, and from the beginning there is a poetic serendipity in her chosen career and how she discovered or rather it discovered her. She reflects "I fell in love with making jewellery when I was nine years old…My Mum gifted me a box with some tweezers, some beads and a couple of wires and she taught me a very simple technique to make necklaces and bracelets and it was love at first sight. Although, I have found pictures of myself playing with my grandmother's jewellery and there is a funny picture of me wearing two watches on one wrist, so I guess I fell in love with accessories when I was younger!" she says before letting out an infectious peal of laughter. Ferragamo's choice of word 'making' and turns of phrase 'love at first sight' feel particularly pertinent, especially as our conversation unfolds. Whilst she of course designs, she does not separate herself from the manufacturing process and her pieces have the appearance of having at least in the ideation, been crafted and modelled by hand, and in this instance by Ferragamo herself. Passion, rather than plaudits drive her, a theme we return to severally. She describes herself as being "very lucky to be able to work with people who really operate from the heart and I feel there is a multiplication of this energy and this passion….I think I would also like to show to the world outside that things can work out this way." What might to cynical minds sound like a romantic notion or a flight of fancy has proven to be true. Indeed staying loyal to her principles has paid dividends: since launching So-Le Studio in 2017, growth has been steady and upward with a direct-to-consumer model expanding to include stocking in noted boutiques around the globe. As Ferragamo adds that "we took our time to expand into strategic stores." Furthermore, the world and luxury in particular have changed. People want to hear the founder's and the maker's story. They also want to connect with and ultimately purchase pieces that align with their values in the widest sense. It is not enough to create aesthetically pleasing items, they need to a window to wider vistas and enduring truths.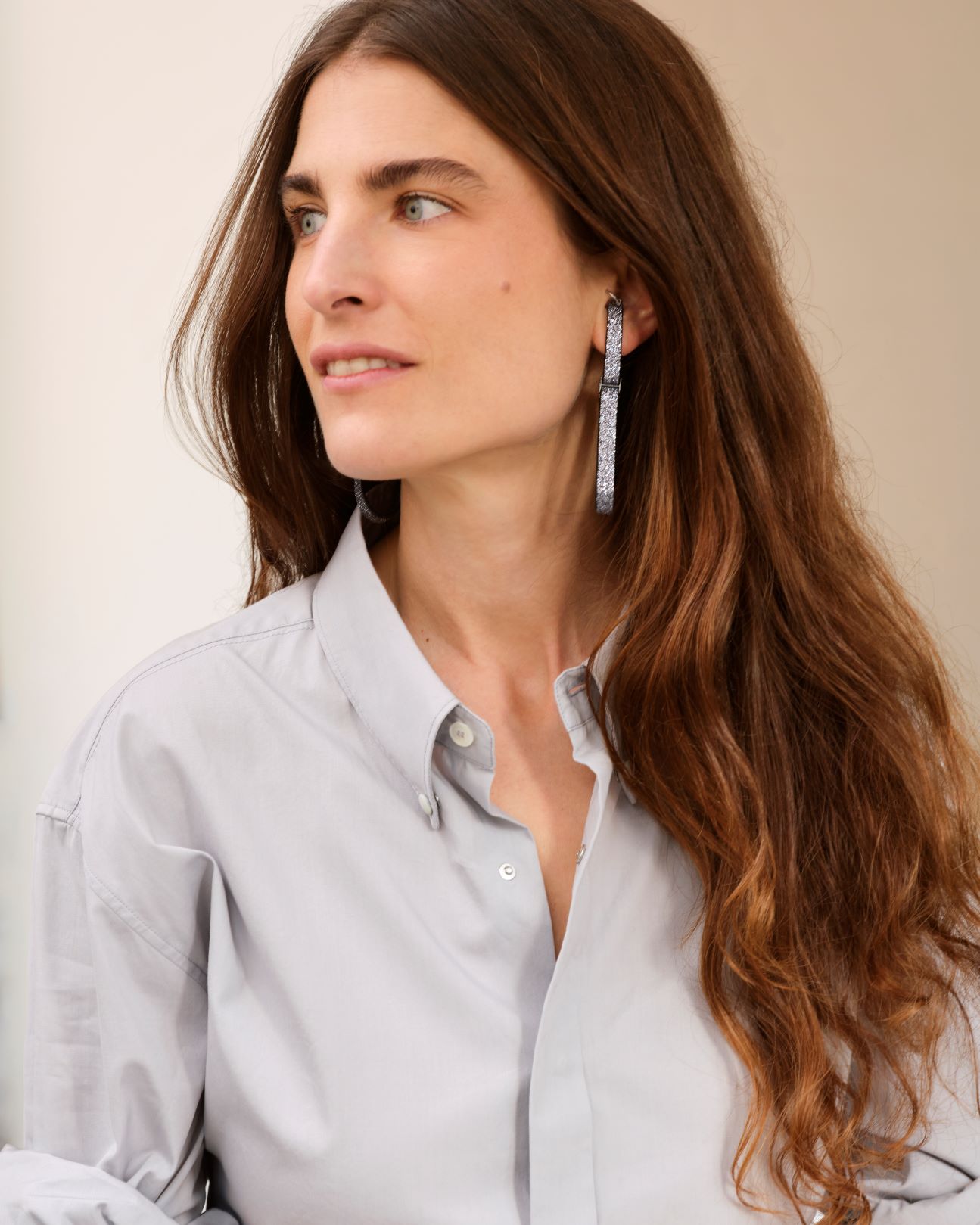 When Heritage and Pedigree Collide
We are speaking ostensibly due to her inaugural turn as a guest curator for Sotheby's Luxury Edit, a series of auctions that will see a noted taste-maker collaborate with the auction house, creating their own curated list, which the general public can purchase too. Launched in September, the auctions will hold across the autumn months of 2022. For Ferragamo, the project which cuts across Sotheby's principal locations, centres on three of their posts: London, New York and Paris and has the added dimension of her designing a limited-edition piece of jewellery rooted in each city's contemporary architecture canon. "Sotheby's was a great honour… and what is really interesting is they are perhaps observing a shift that is going on and are wanting to engage with a younger generation and inviting the younger generation to make more conscious choices." Fulfilling that remit, Ferragamo's selection shows the breadth of concerns and interests of younger Millennials and Gen Z: alongside Nike Yeezy 2.0 Red October trainers signed by Ye himself and a first edition of Ian Fleming's Diamonds are Forever are unusual and highly collectible pieces from perennial luxury brands such as Elsa Perretti' for Tiffany's Wave earrings, a rare Hermès Picnic Birkin handbag and a diamond double clip brooch from Cartier.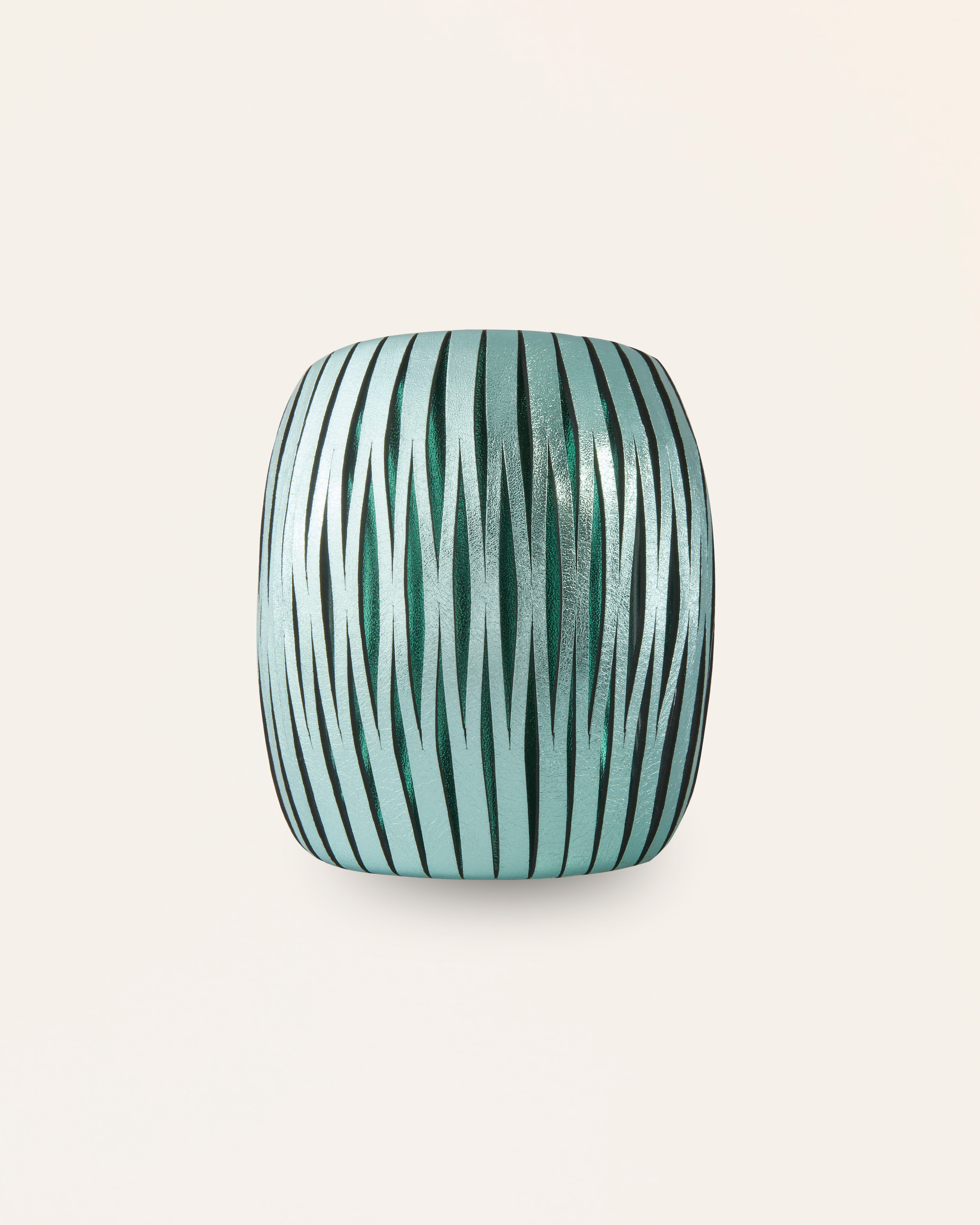 Ferragamo is more than a woman with a strong curatorial eye. Prior to her MA in Jewellery Design at Central Saint Martin's she initially trained as an architect a discipline that is writ large in her own body of work and one with which she drew upon for her capsule collection for Sotheby's. "I thought to get inspired by landmark architecture that was built after the year 2000. So, I researched and as usual went with my heart and connected with buildings that gave me emotion and inspiration. For Paris, I chose the Louis Vuitton Foundation building by Frank Gehry, for New York the Vessel by Thomas Heatherwick and for London the Great Hall in the British Museum by Norman Foster and you can tell that these buildings are all characterized by important structures and patterns which are the elements that always drive my inspiration." Iconic is a word grossly abused in modern language usage. But in this particular instance all three buildings possess if not the resemblance to an icon, then certainly are in keeping with the well-established and widely acknowledged reputations of their respective architects, whose acolytes in turn swear devotion to them. Translating this and adding her own recognisable design codes, Ferragamo has created the Great Bracelet, a statement cuff for that arm that is a riff on the glass roof of the Foster building. The Fondation Ear Cuff is reflective of the shell-like structures that are a familiar Gehry motif and dominate the pavilion and Heatherwick's Vessel is reimagined as a pair of ear clips that reflect the honeycomb shaped cladding. Sculptural, architectural, and wearable objects are all adjectives and terms that have been frequently used to describe Ferragamo's work something she is not averse to: "Architecture really informs my practice. Buildings are organisms to me. They are the perfect balance and harmony between form and function… [furthermore] remaining consistent and coherent to my vision and credo, I actually discovered that this was an incredible potentiality because it allowed different crowds, different minds, different eyes to appreciate my pieces. People of course wear them, but they also put them somewhere in their house and appreciate them as objects." Expansive thinking on her part has allowed Ferragamo's work to exist beyond rigid categorization whilst being anchored firmly in her conceptual and idealistic beliefs.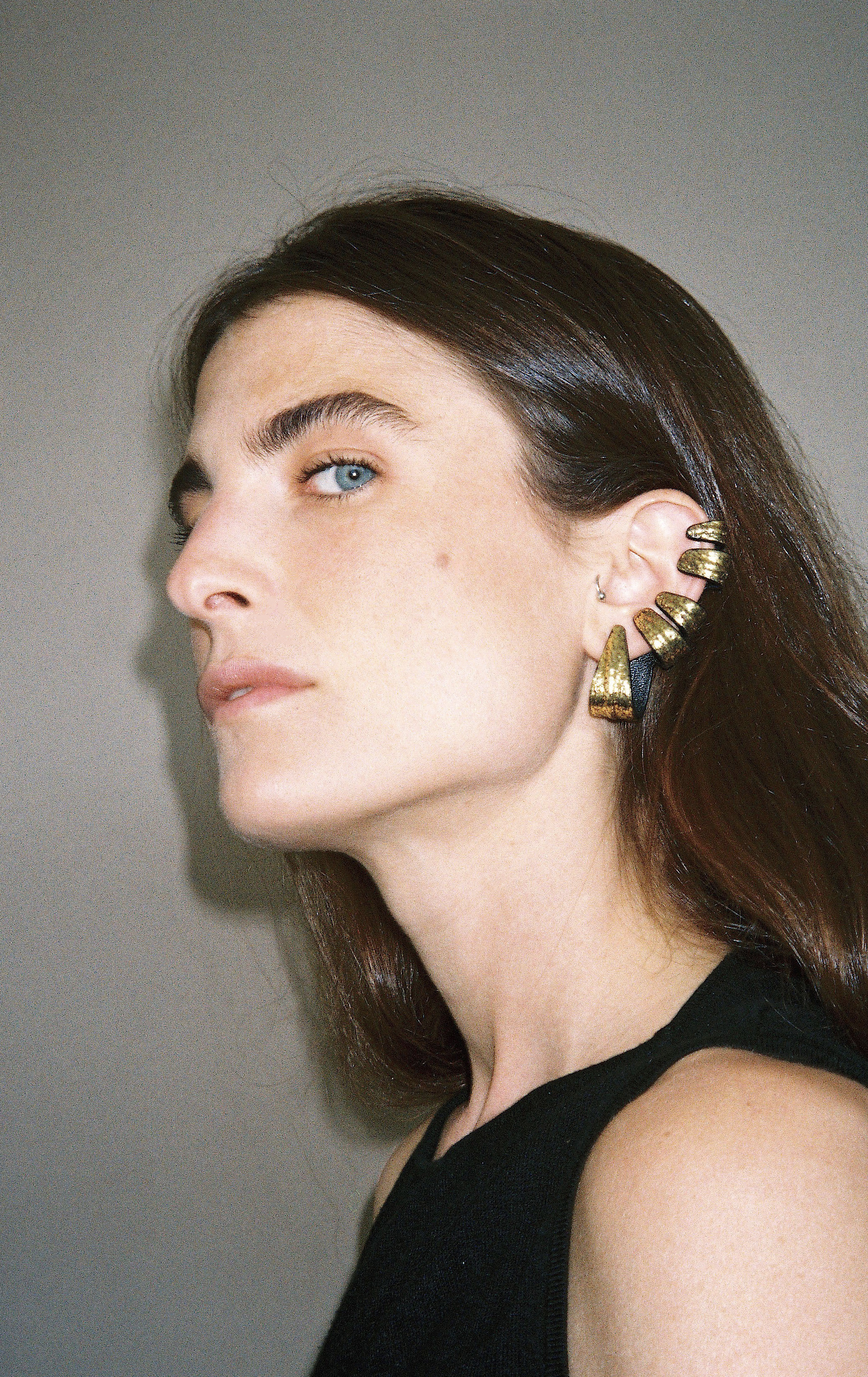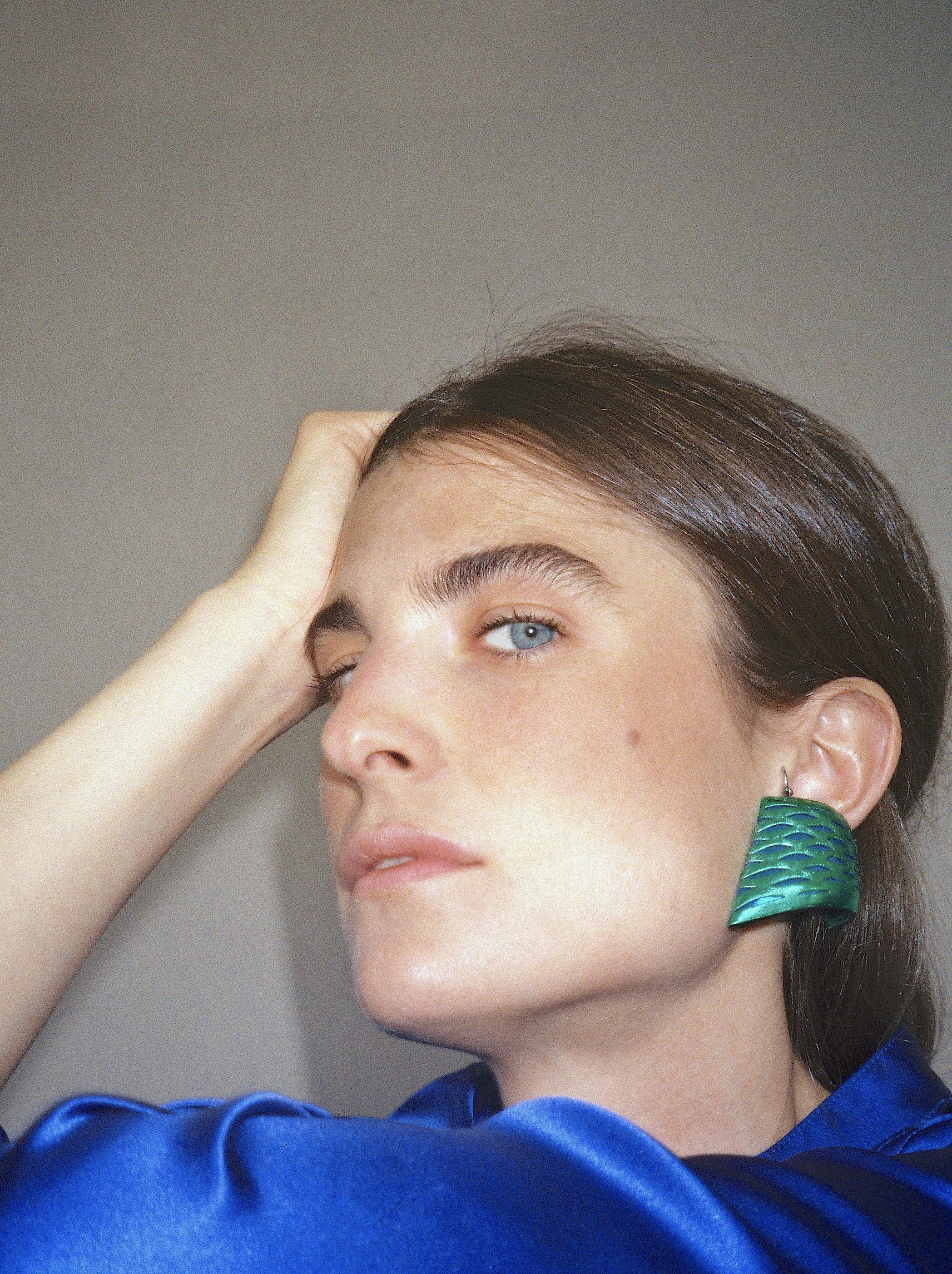 Ferragamo wears her family heritage lightly. A grand-daughter of Salvatore Ferragamo who alongside Edoardo Fendi and Guccio Gucci are considered the founding fathers of Italian luxury, she allows her work rather than familial connections to speak for her. However, heritage is an inevitable part of the So-Le Studio story. Her choice of principal material, deadstock leather, was initially sourced from family factories before expanding to other factories in and around Tuscany: "When I was very young and I was visiting the family factory I fell in love with leather, and I later became aware that there was an abundance of [deadstock] leather. It came naturally to me to say 'I really want to make something out of it I cannot accept that it gets wasted. I need to turn it into jewellery. It was an instinctive action." And like her famous ancestor who reimagined women's footwear with the wedge heel – an innovation that married height and comfort – Ferragamo dared to dream of different usages for leather, ideas that have in turn challenged notions of intrinsic value and luxury. She expands, "leather had all the potentiality to become the protagonist in a piece of jewellery. But when I started talking to people about it, they said 'you cannot be commercial if you use only leather' and the thing is I love challenges."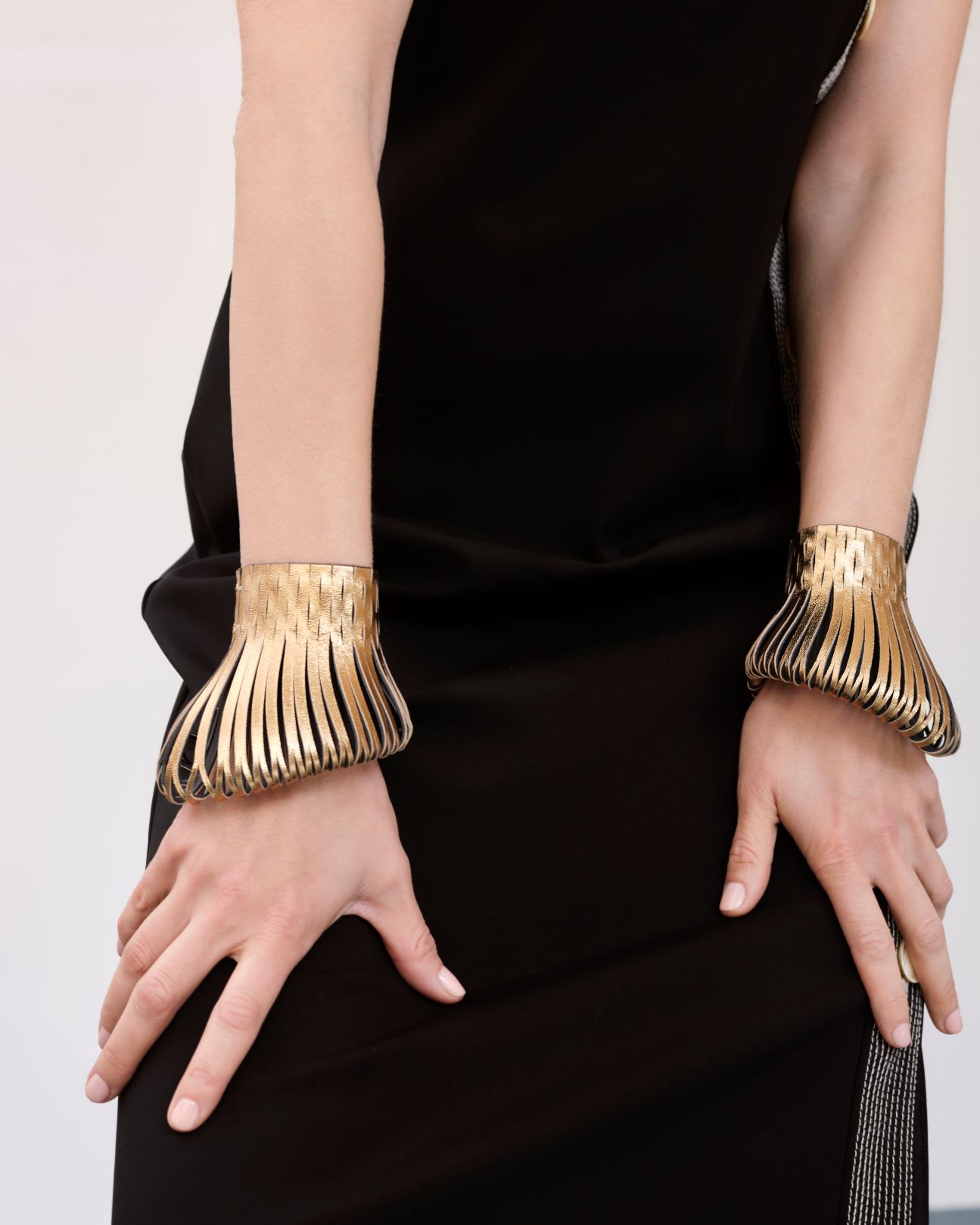 Ferragamo anchored her design language on fully exploiting the malleability leather had as well as the dazzling array of surface treatments one could utilise and the relative lightness of pieces which if made in metal would be uncomfortable in the wearing. The Luminous – a dramatic necklace that sits across the chest or indeed the back (Ferragamo anticipated this in the design) has become such a runaway success for the house that it is reinvented in different colour-ways each season. The same is true of the Revolve – Ferragamo's contemporary take on jewellery's hardy perennial – the hoop earring, with woven leather strands creating a 3-D effect and finally there is the Leila Cuff, that in its reversable nature becomes a versatile piece with multiple styling options.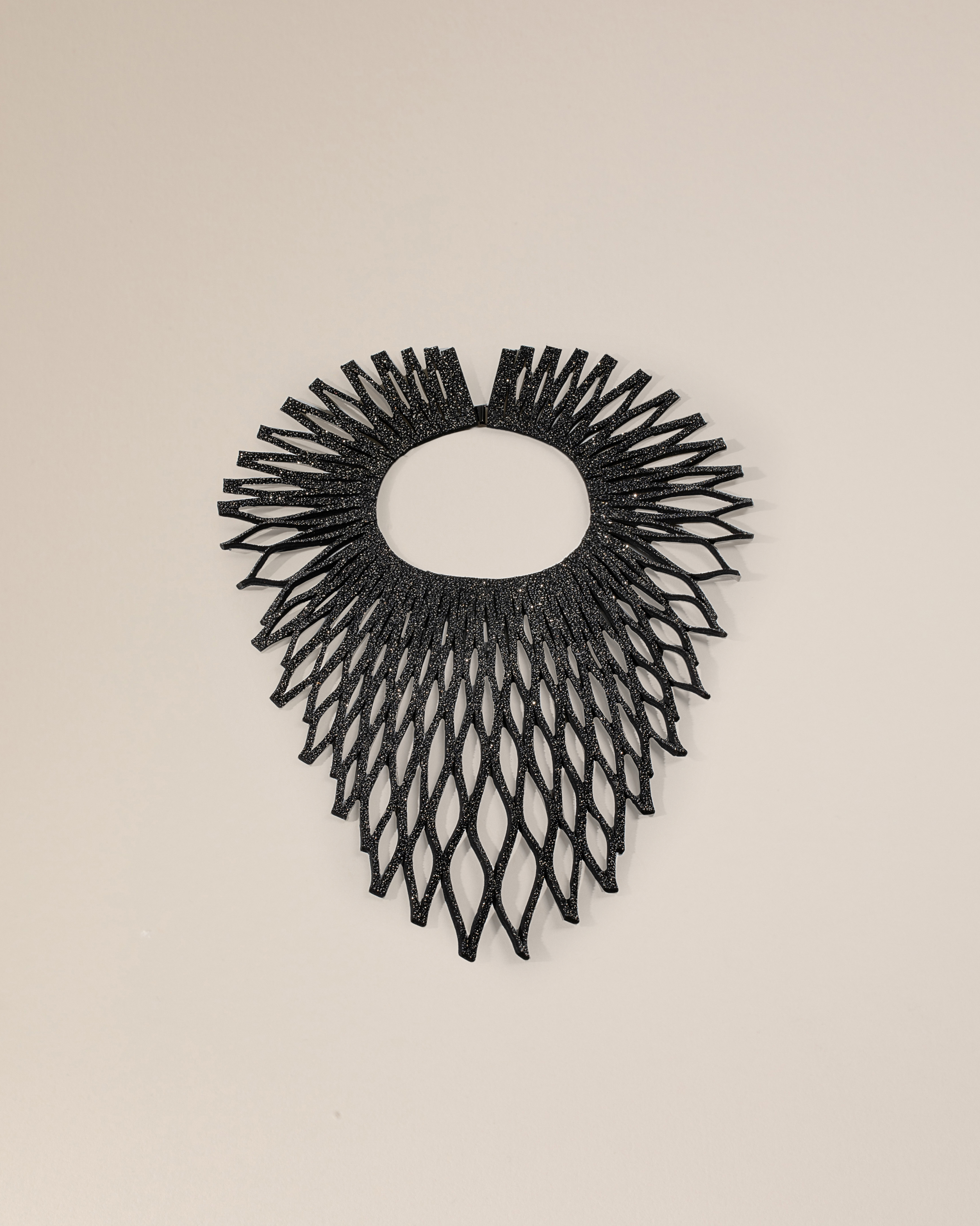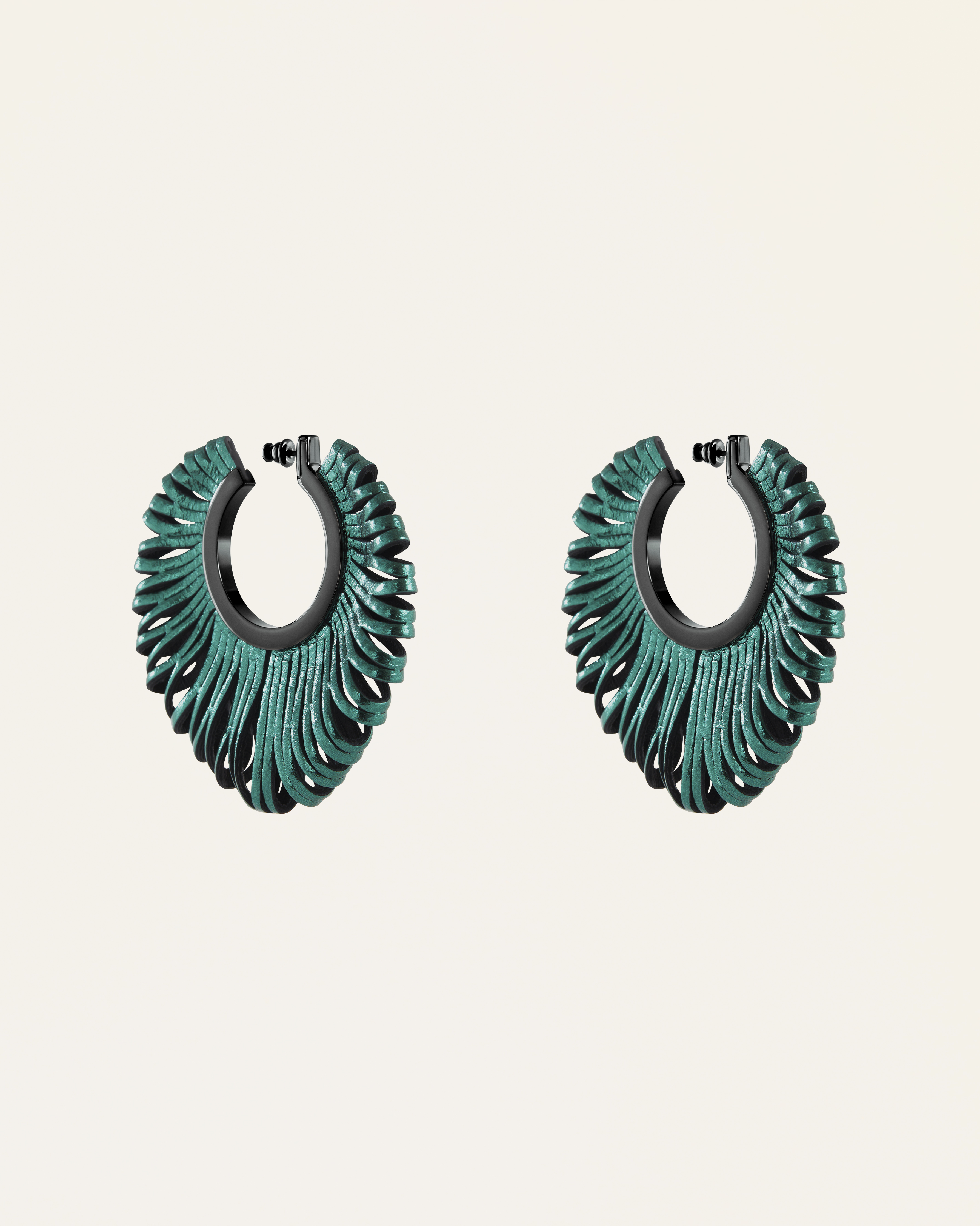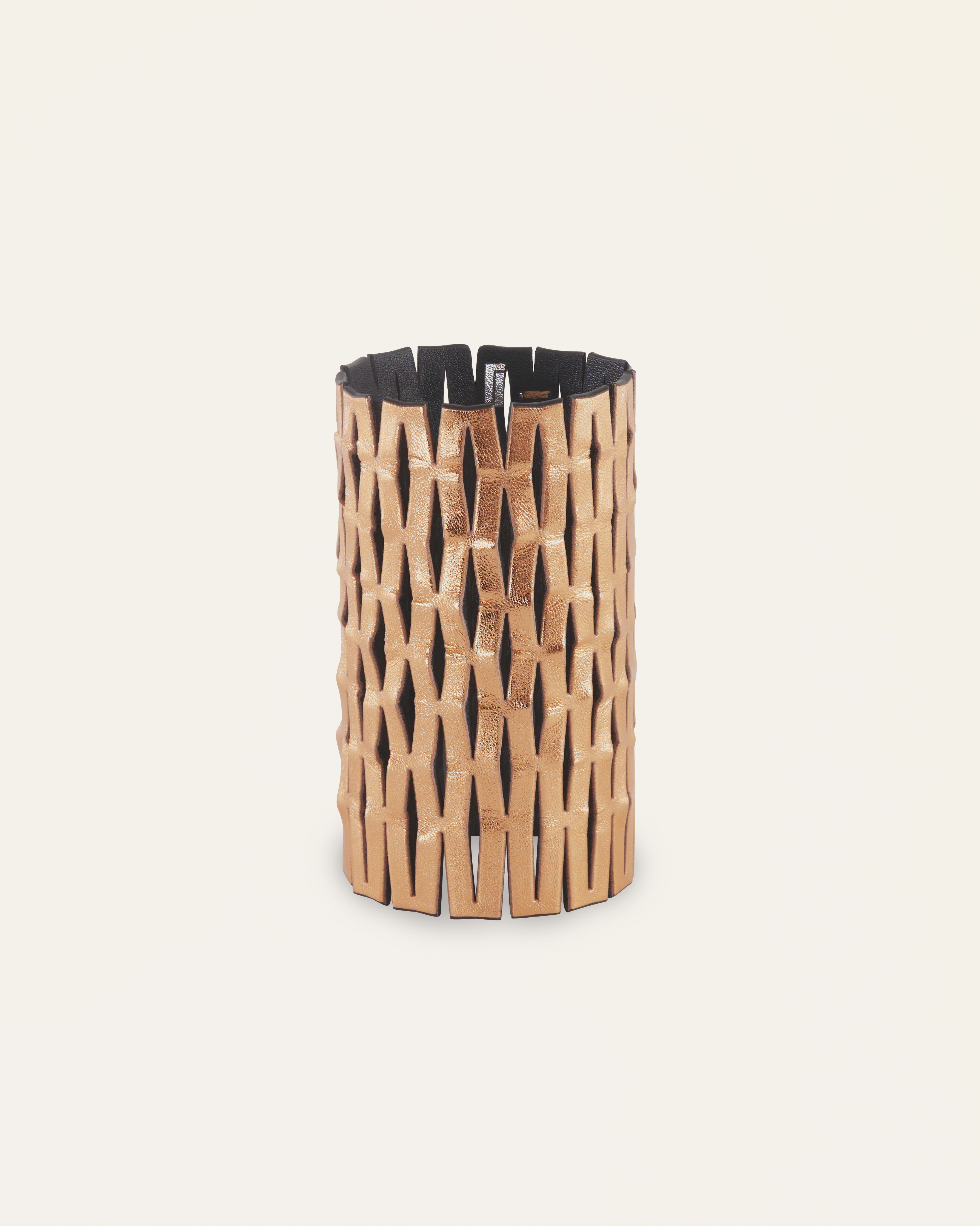 Optical Illusions, Present Realities
"I am obsessed with optical illusions so for example all those sorts of things that invite you to look deeper to look beyond." Ferragamo is a fan of many of the leading lights in the Op-Art school such as Bridget Riley, Alberto Biasi and Carlo Cruz-Diez . The guiding principles of the school; creating visual sleights of hand that imitate movement are translated in her own work, but rather than mimicking movement – as jewellery worn on the body inevitably does – she has chosen to imitate the metals themselves and in doing so challenge what we think is deserving of the being depicted as a precious piece of jewellery. "I thought I will challenge this perception and make jewellery that everyone would think should be made out of metal – so we are not only talking about illusions but also provocation." Occasionally, the nomenclature of pieces supports her intent: 'Not a Knot' is both explanatory but also an invitation for opening perspectives. So too is 'Alie' which means 'women of the sea' but just like the mythical mermaids that inspire it invokes the mutable nature of an imaginary sea creature and should the wearer choose – of themselves too. Ferragamo expanded her unexpected materialism thesis to include recycled brass in the making process, but her intentions remained the same. Pieces such as the Doodle and Cocoon earrings possessed the same insouciant spirit of their leather counterparts, with the same exacting attention to detail and sculptural forms that have become house codes.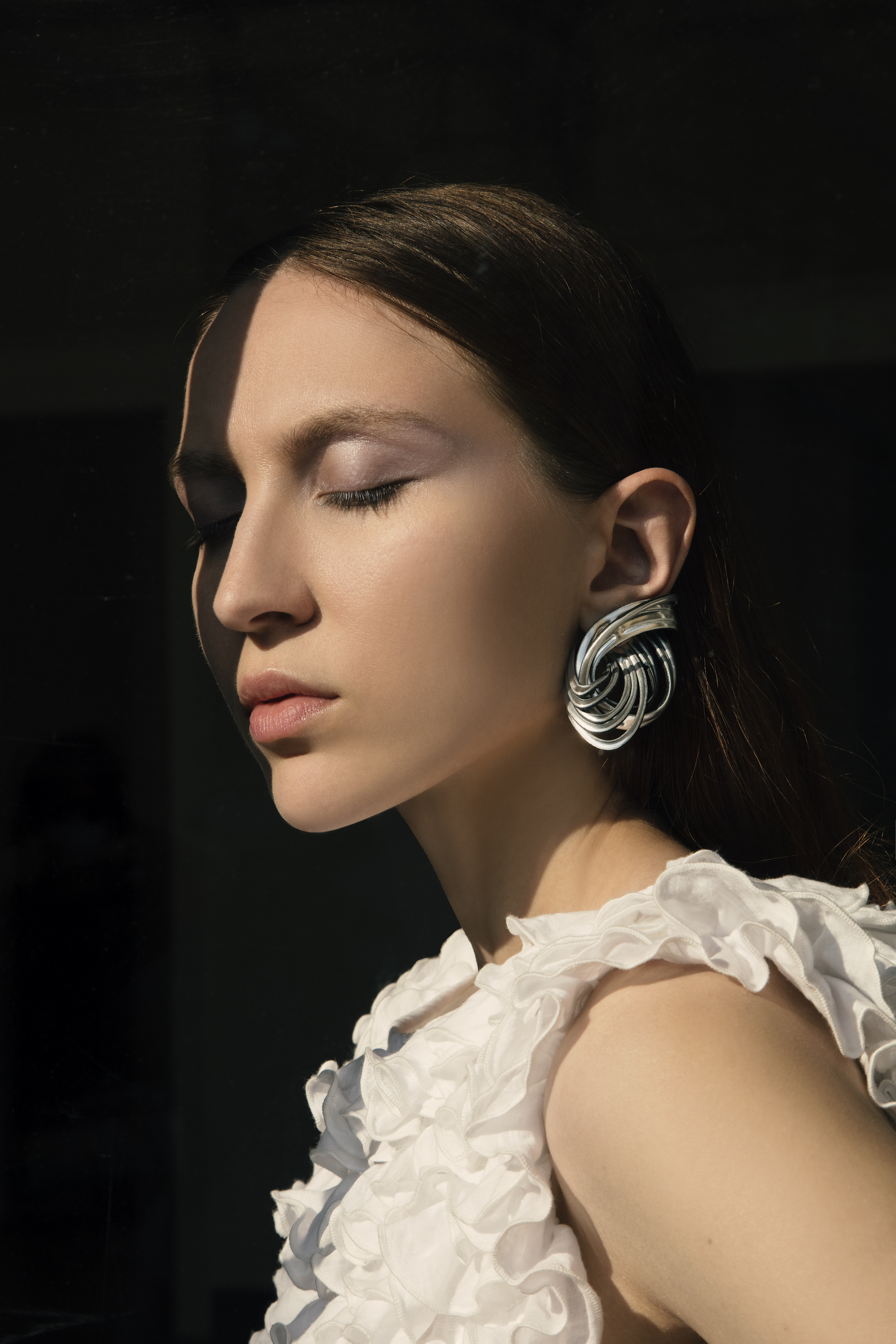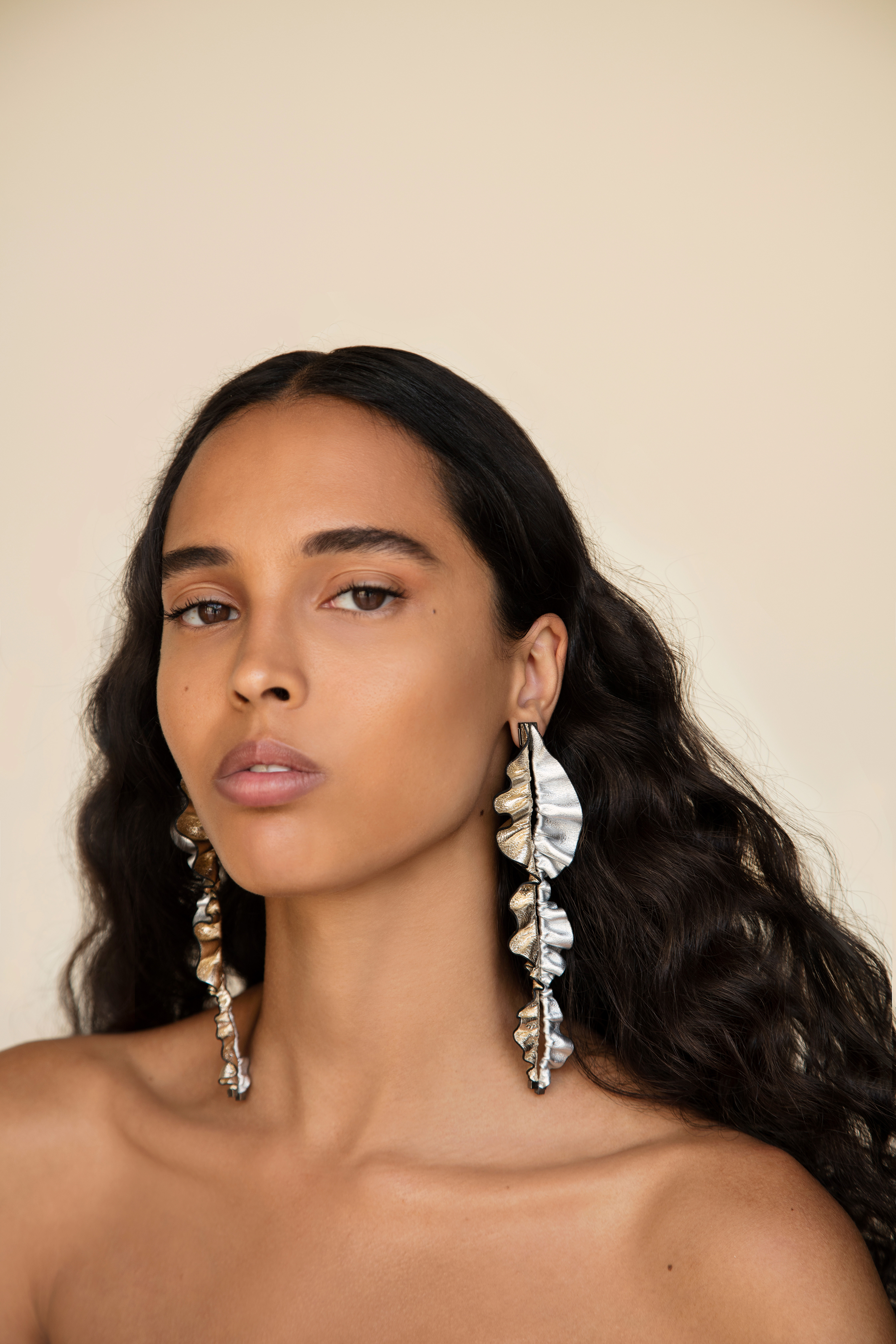 Debates have swirled around So-Le Studio's pricing. Given that Ferragamo is not compromising on her design process or complex artistic execution, many have suggested that the pieces should be priced higher, but she counters this suggestion passionately: "Oftentimes, people see my jewellery and they are surprised, they are excited, they feel some emotions given that they are something so different. There is a sense of irony there. They are fun so I didn't want to put such a big barrier as a really high price point. I wanted a price that would allow people to buy them on an instinct. That they could follow that initial emotion and purchase a piece." Although she doesn't explicitly say so, there is something quietly revolutionary in her modus operandi. Firstly, Ferragamo is not placing profit above all else, but rather emotion and connection and in doing so is to an extent democratizing luxury. Jewellery collecting, especially pieces that fall in to the 'art-jewellery' category can be an expensive and thus elitist proposition. In making pieces available on the open market that are both collectable and immediately wearable her work sits at an interest nexus. Ferragamo's pieces are not ones where collectors will have to factor in a security detail when they step out in them. Furthermore, her initial direct-to-consumer model removed a barrier for those who might be intimidated by the classic jewellery store or gallery proposition, where being unknowledgeable of certain codes can make the retail process painful. But this is not to suggest that Ferragamo has abandoned the natural habitats for her pieces. In addition to her collaboration with Sotheby's, Ferragamo has worked with the noted mecca in London for art-jewellery Elisabetta Cirpriani Gallery and has not ruled out further collaborations of this sort. "I have always kept a foot in the art world" she says as way of explanation.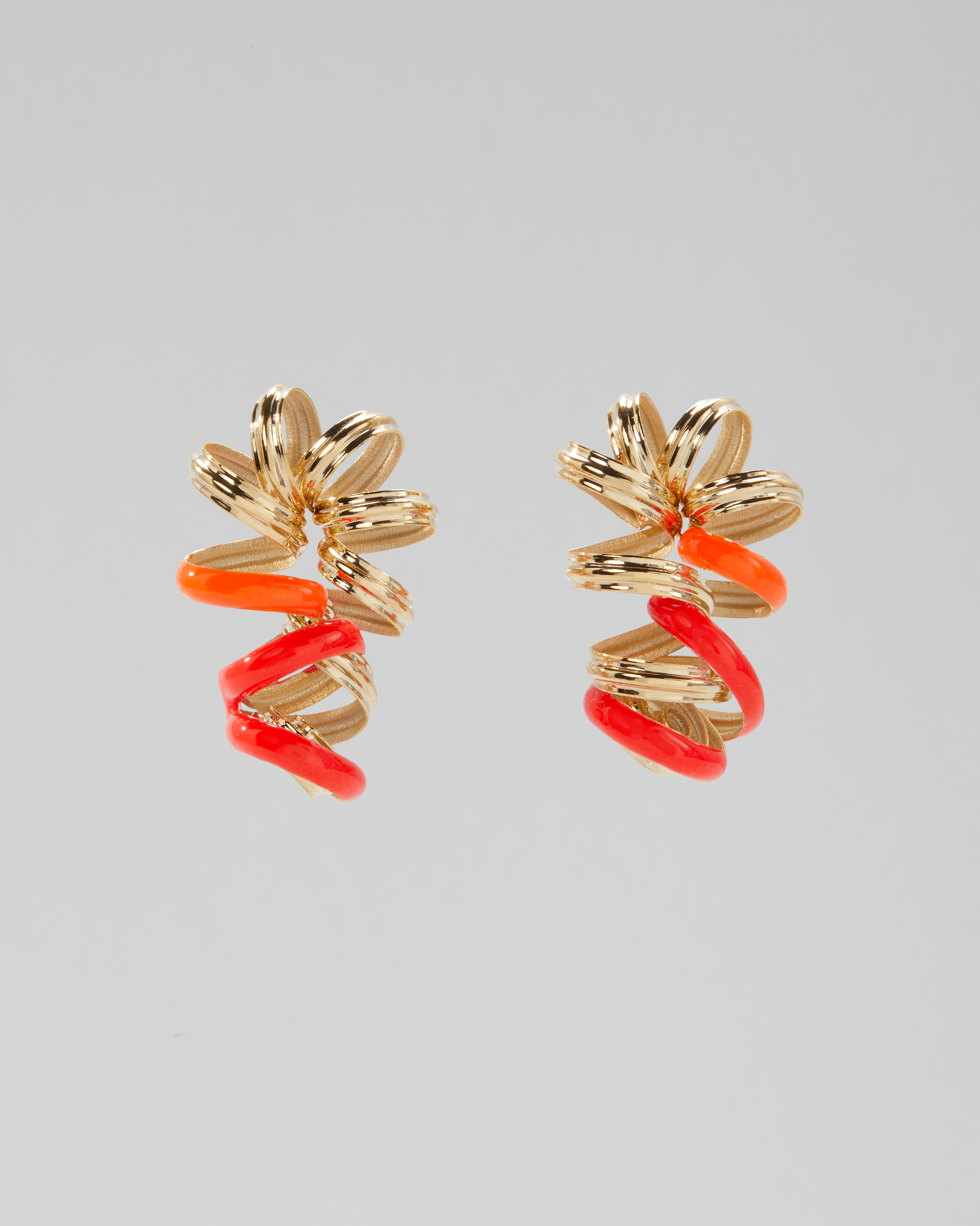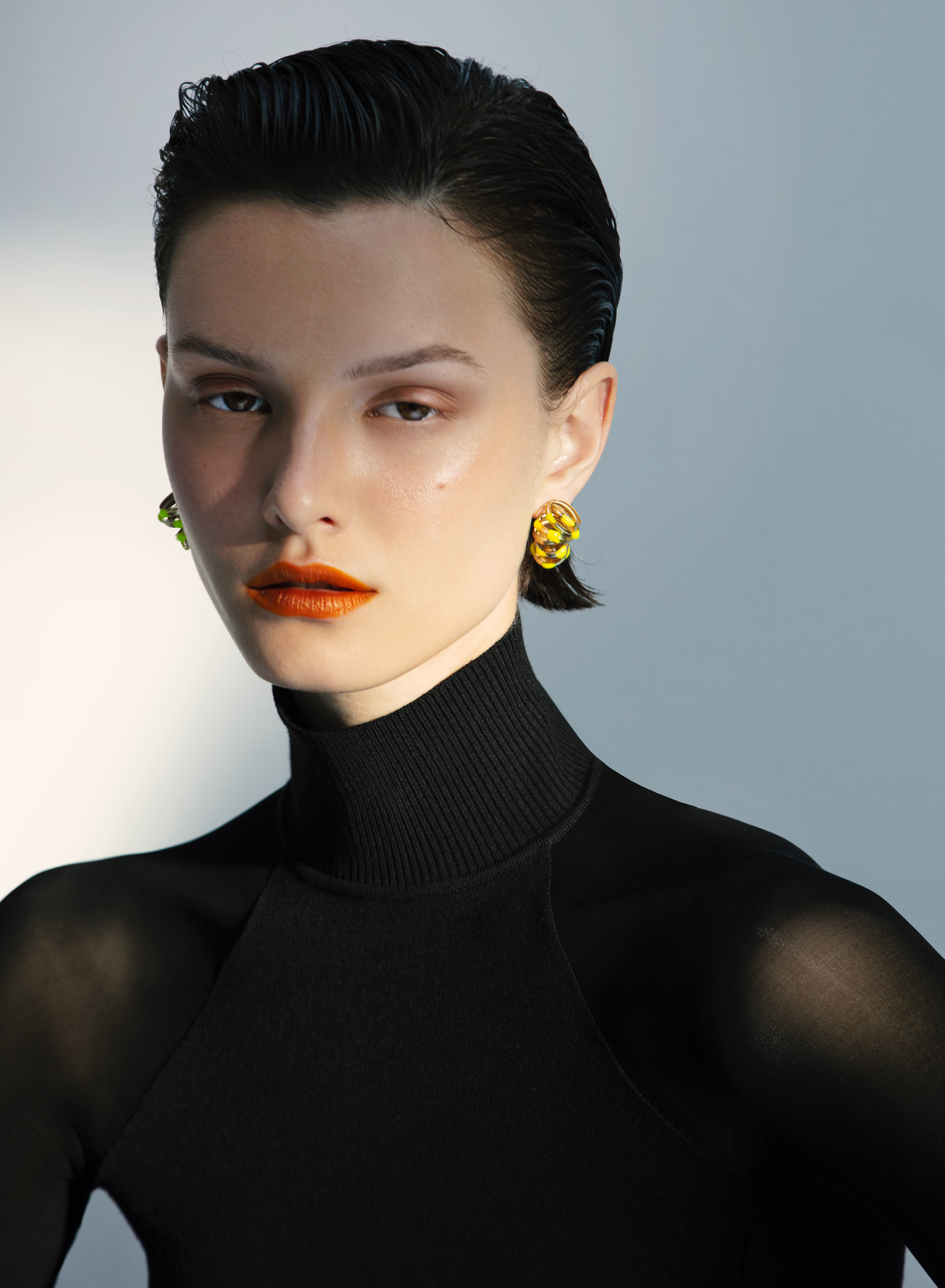 When discussing the wider jewellery world, Ferragamo is effusive in her praise for practitioners she admires. "I really admire Fernando Jorge he was at Central Saint Martin's too, and I love that his jewellery is so sensual, so architectural. And I really love the work of Marina Bulgari for the aspect of engineering in all of her pieces. I am a fan of hardware and hardware shops and for some reason although she was working with gold and precious stones, I see that mechanical aspect in her work." But it is two artists from the Padua School that she reserves her most laudatory comments, declaring herself a long-term fan of Giampaolo Babetto and Francesco Pavan. As with Ferragamo, the Padua School jewellers are known for their experimental usage of other materials with the gold on their bench being joined by Perspex, glass and resin and geometric and sculptural forms being explored to their full abstract art possibilities. For her part Ferragamo is reluctant to be drawn into discussions of being part of an emergent school of thought noting "I would love to be part of a movement but to answer this question we will need some decades to elapse." It is a refreshingly humble approach in an age where chasing premature legendary status is de rigeur but it hints at a creative mind who feels she has more in store to share.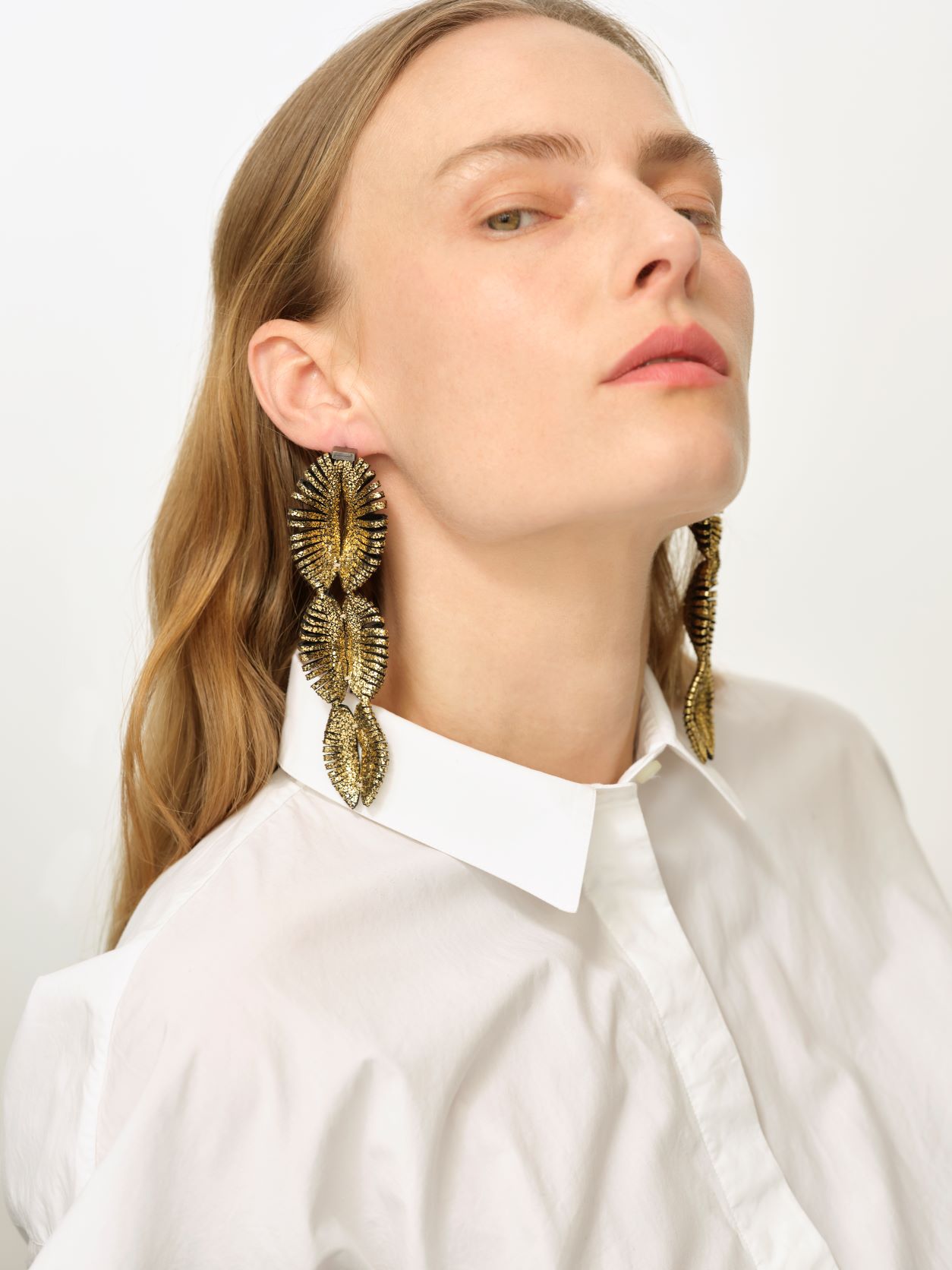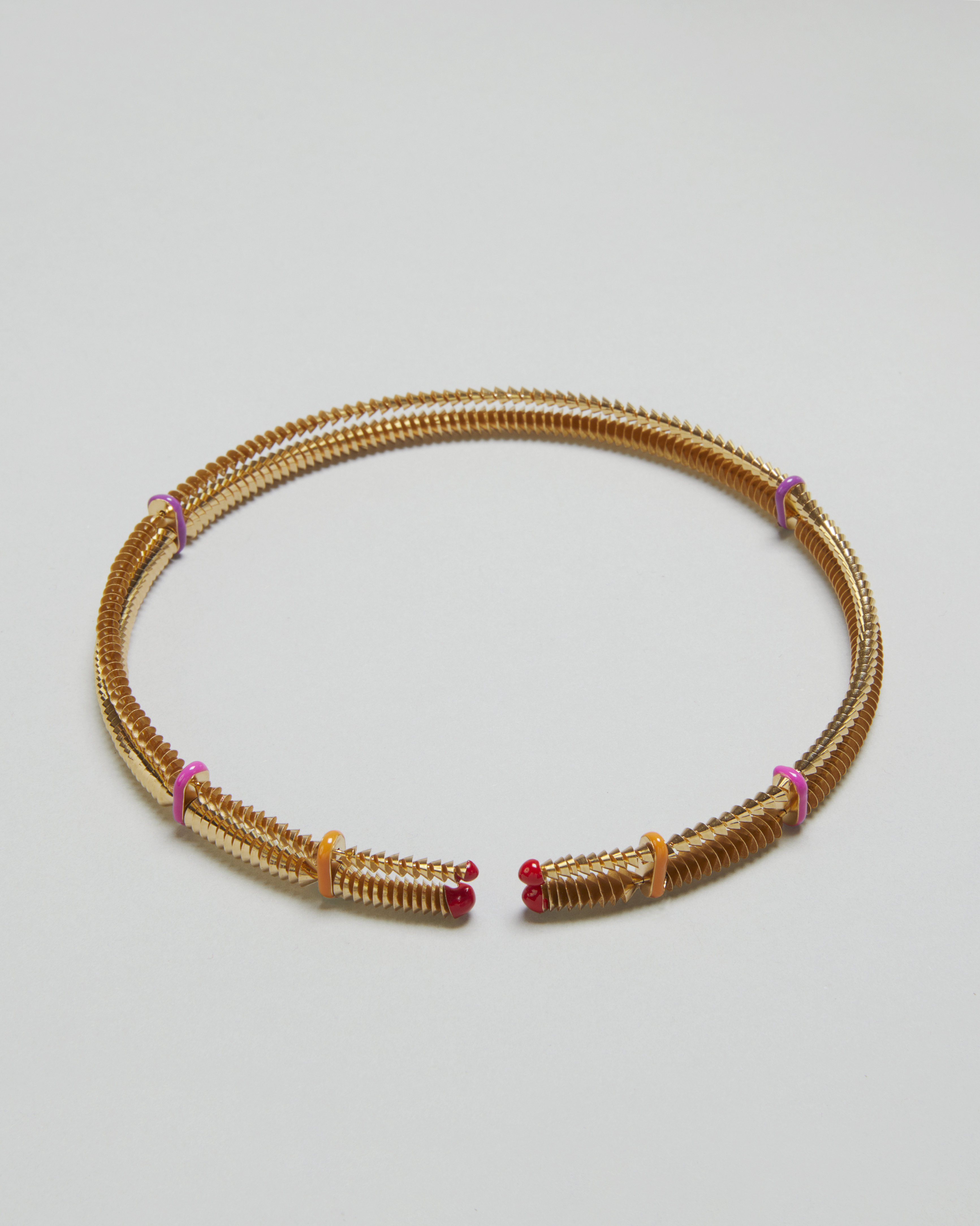 Trends Become Thee
Owning one's own narrative, authenticity and answering important questions around sustainability in light of the climate emergency have become hallmarks of the successful retail business, but for Ferragamo they have been part of her brand's DNA from genesis to date. "I never did anything because I want to follow a trend or because it will fill a gap in the market. My goal is to create desire to create dreams." Ferragamo often appears in her campaign imagery, it is an audaciously honest move – relying on her relatability as a working woman rather than a professional model to show how 'easy yet transformative' the pieces are. She elucidates "jewellery belongs in the cathedral of accessories so they are often seen as secondary, but they actually have a primary role in creating a look and expressing someone's personality." Whilst clothing often gets top billing as the non-verbal cue to our interior selves, jewellery is an equally invaluable signpost. "If you look at my pieces some of them remind you also of armour but then there is also comfort. As I want my customers to feel beautiful and protected."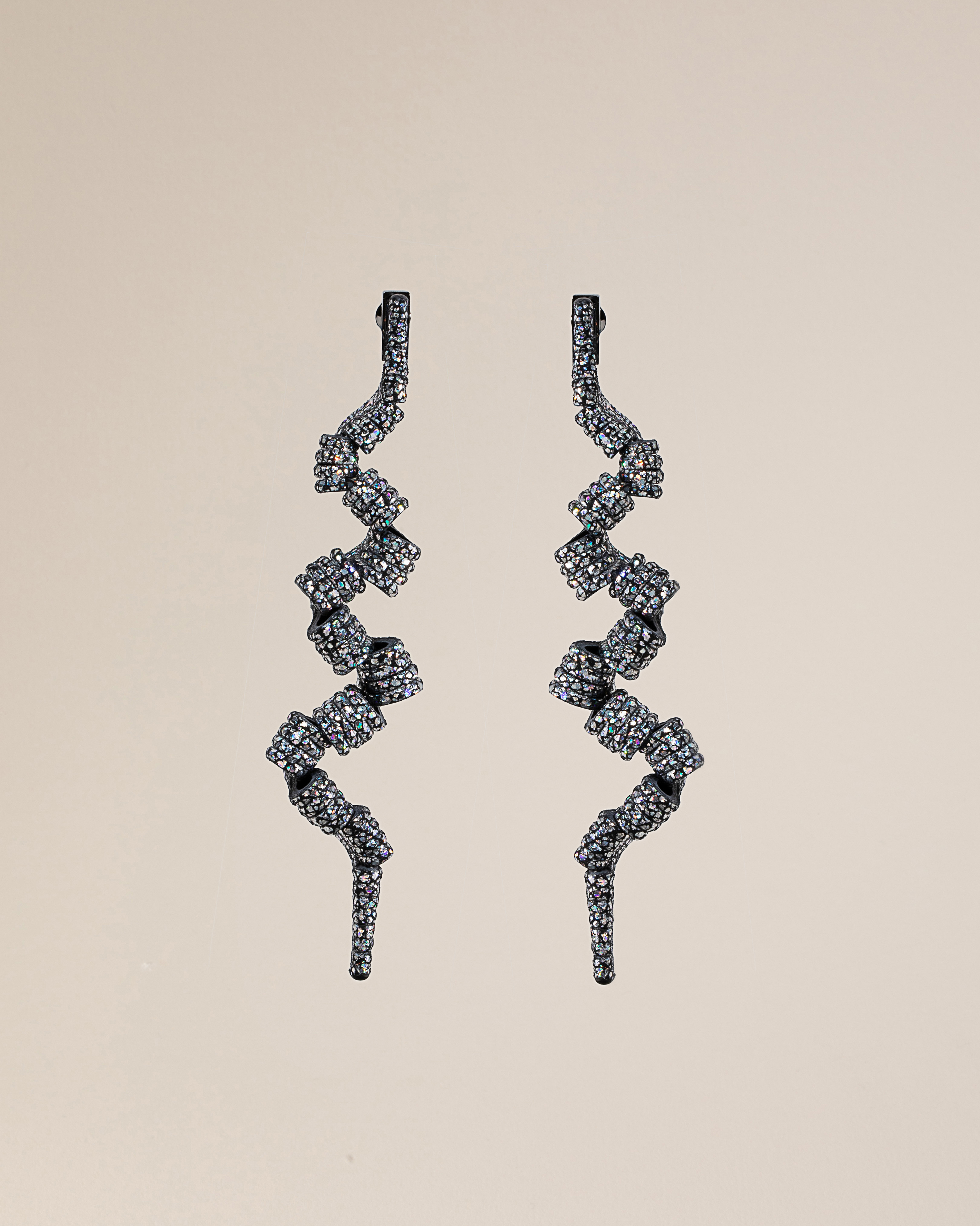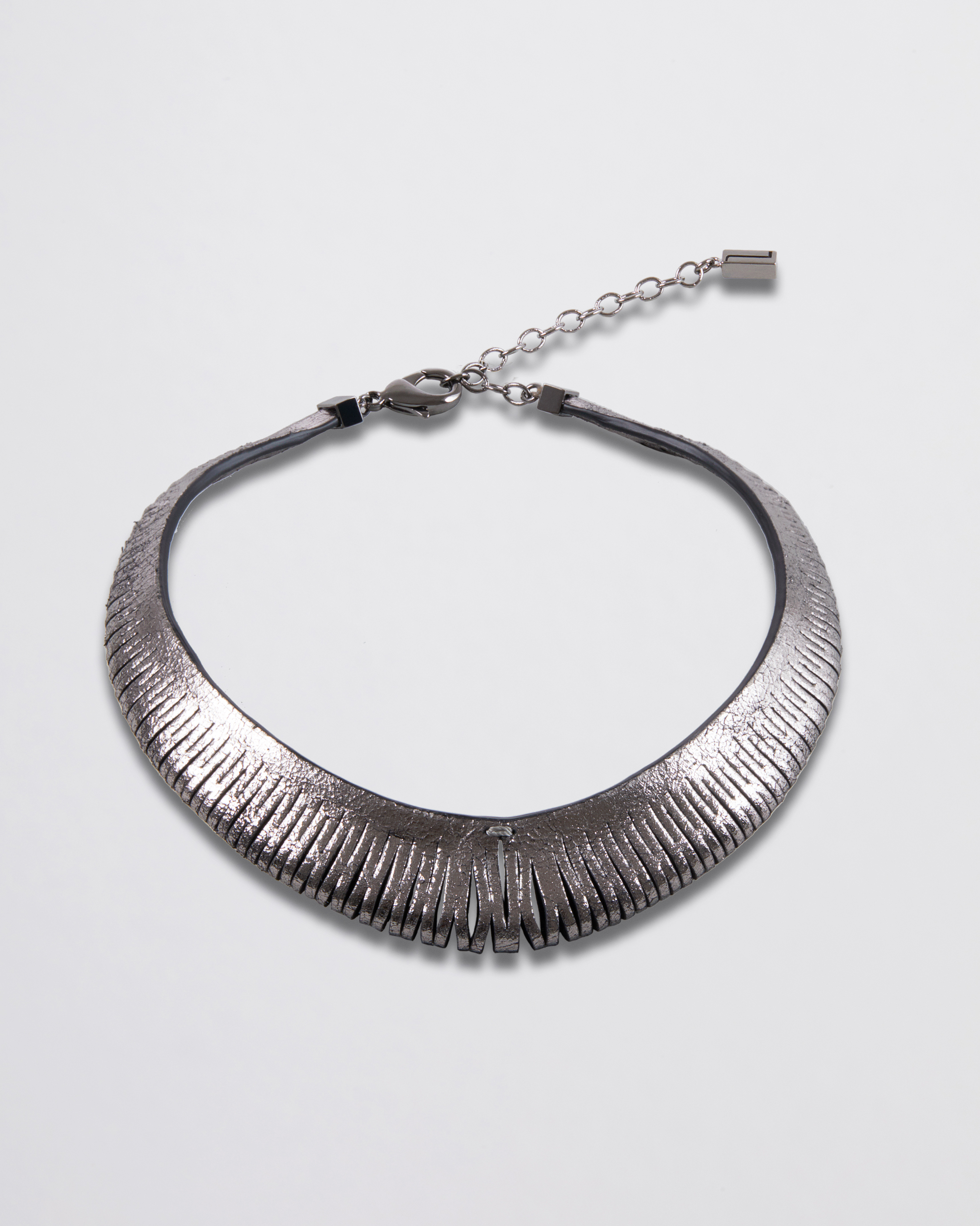 When we discuss the typical So-Le Studio customer, Ferragamo smiles and nods as if she is describing an old friend: "They have a strong sense of taste, are very interested in art and fashion and they have their own personality. They admire beauty and quality and you can't really tell the brand they are wearing but they are super-chic. They see in my pieces a vessel to enhance, to express their personality and stand out…they travel a lot, are into a healthy lifestyle, don't really care about what people think of her." Her clarity born from years of observation and the fact that the traits mirror many of her own values has meant that Ferragamo has been able to expand on the brand's offering without any of her actions feeling contrived. Organic seems to be her lodestar, and as the world has caught up with many of her core tenets – with jewellery brands showing off their sustainable credentials, bandying their memberships to various councils and environmentally friendly bodies, by description what So-Le Studio offers is the definition of conscious consumption, no further qualifiers required.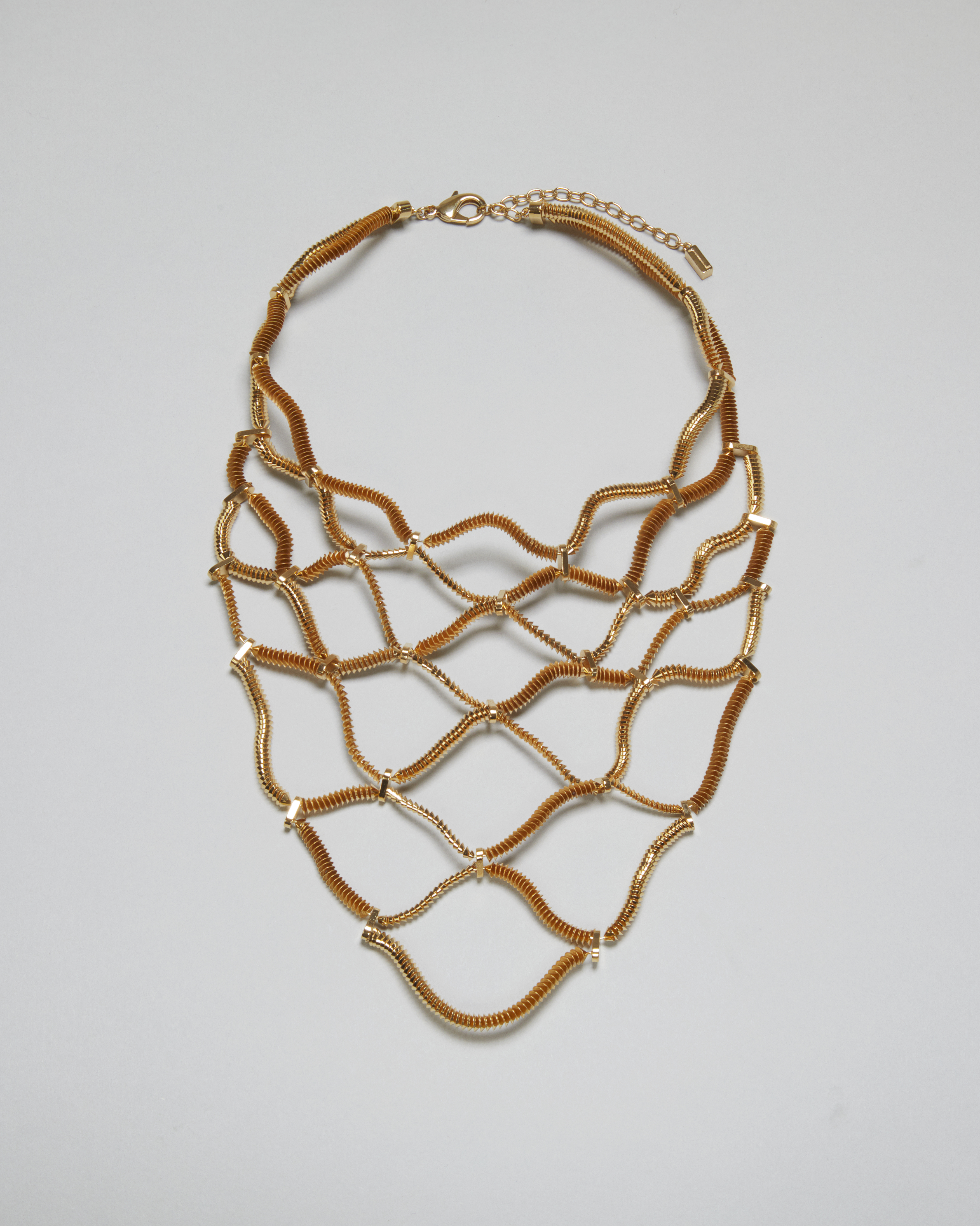 As a pioneer Ferragamo is happy that the world has caught up and her ideas have coalesced into a recognized benchmark. The team remains small but focused, and simultaneously rooted in the here and now but still with laser focus on the future. "With the legacy I want to leave I want to be a study where things of beauty were made, where things were made with respect, and if there is something I really believe in it is joining mind and heart and talent and that for me is the real sustainability." For Ferragamo So-Le Studio is not just a blueprint for designing and making wearable objects but a lifestyle too. Luxury needn't be expensive, extractive or exclusive and design that is both intuitive precise and born out of love and compassion isn't an elusive notion in the slightest but is thriving and Tuscany and being shared with the world.