"I always wanted to work with my sister because Edo and I are different in a certain way but we also have certain similarities, such as our love of fashion " reflects Eyen Chorm who together with her sister Edo founded EdoEyen, a jewellery house that is experiencing the kind of industry buzz an army of PRs would only dream of generating, global pandemic be damned. Apart from a desire to work together – the brand's name being a portmanteau of their first names, was a more serious aim to articulate, via the lens of jewellery, their own personal history, their country of origin Cambodia's and weave it into their adopted home, New York. "Everything we learnt, everything we got inspiration from was from my Mum" explains Edo. Their mother was a classical dancer in the Royal Cambodian Ballet before the brutal regime change that was the Khmer Rouge and a relocation to the US saw the family build their life anew. It was the ornate pieces, worn by their mother and the other members of the classical dance corps that acted as the genesis for creating their brand. EdoEyen's mandate goes beyond adornment, the brand acts as a conduit for the sisters to share and expound on socio-political and cultural themes and provide a space for amplification of a different and altogether more positive story of Cambodia. Edo elaborates "It was important to do something we truly care about and truly identify with and the jewellery is that because it is so strongly linked in story and style to Cambodia."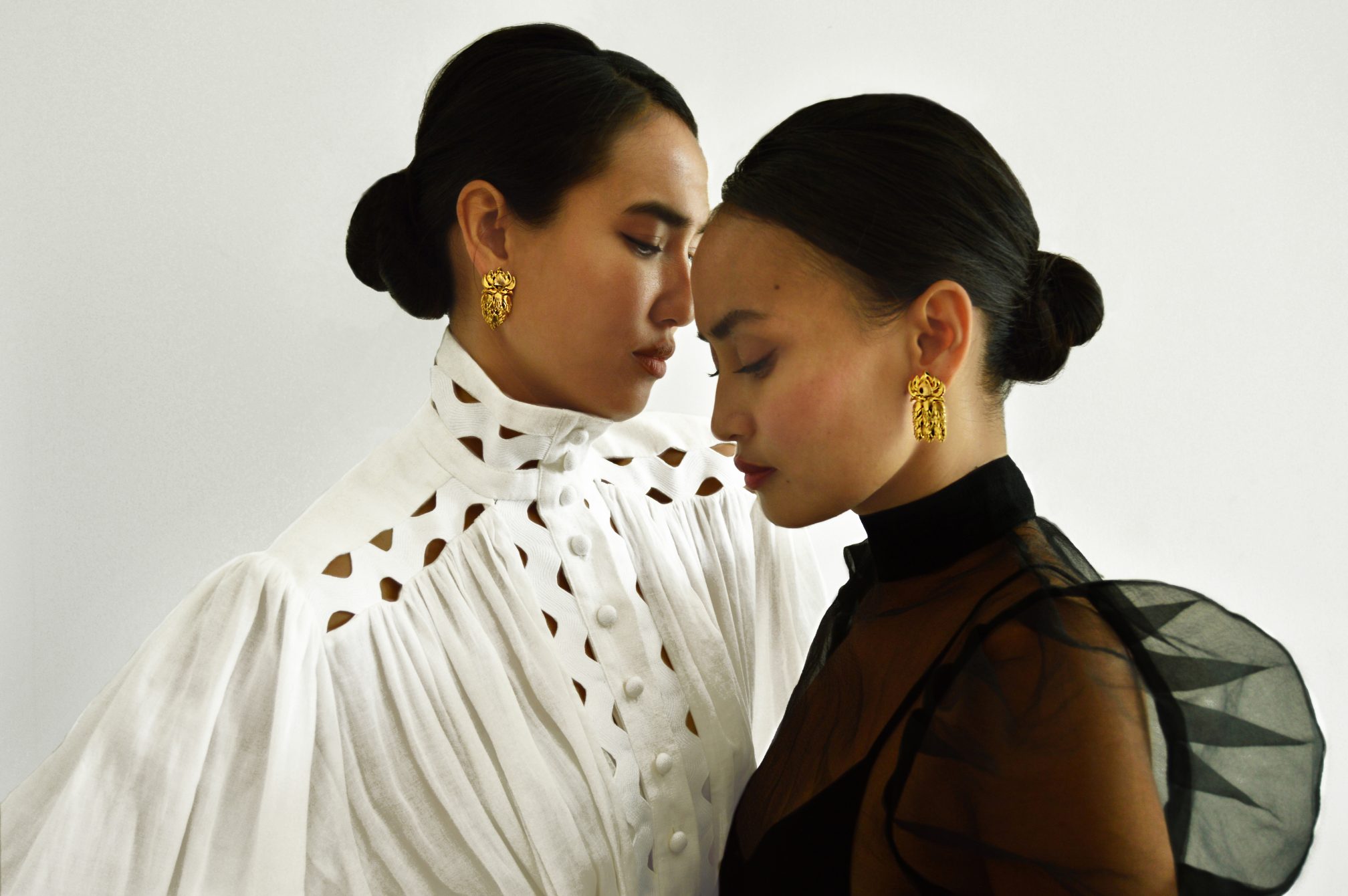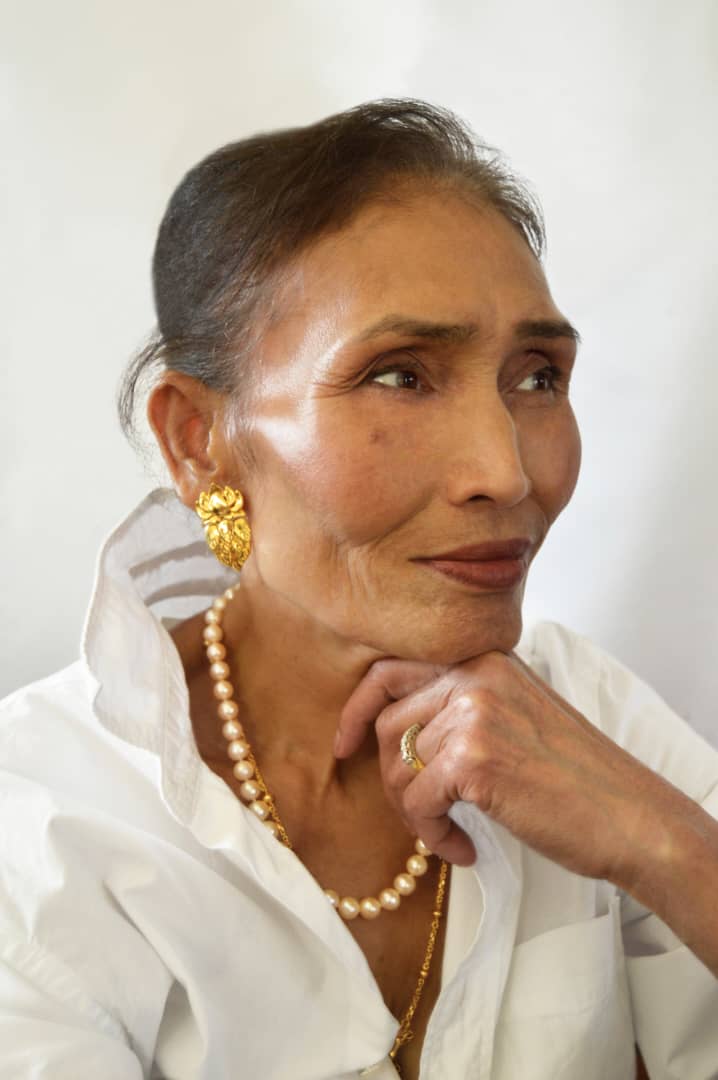 Where Culture and Skyscrapers Meet
Brooklyn raised since moving to New York City in the late 80's Eyen reminisces "there were not many Cambodians [but] we grew up watching movies and Edo learnt traditional dance…I am so jealous of that because I was still a toddler". The Chorm household's joyous and altogether celebratory approach to maintain links with their culture are diametrically opposed to the assumption that the country's trauma under the Khmer Rouge was so great that anyone who fled would want to forget everything they left behind. On western perspectives they encountered growing up Edo recollects "Always they talk about the skulls, the skulls, and I get it but there is also a beautiful part of Cambodia." Exploring and expressing this beauty as well as creating a timeless elegy to a culture that had been subsumed became a subliminal preoccupation.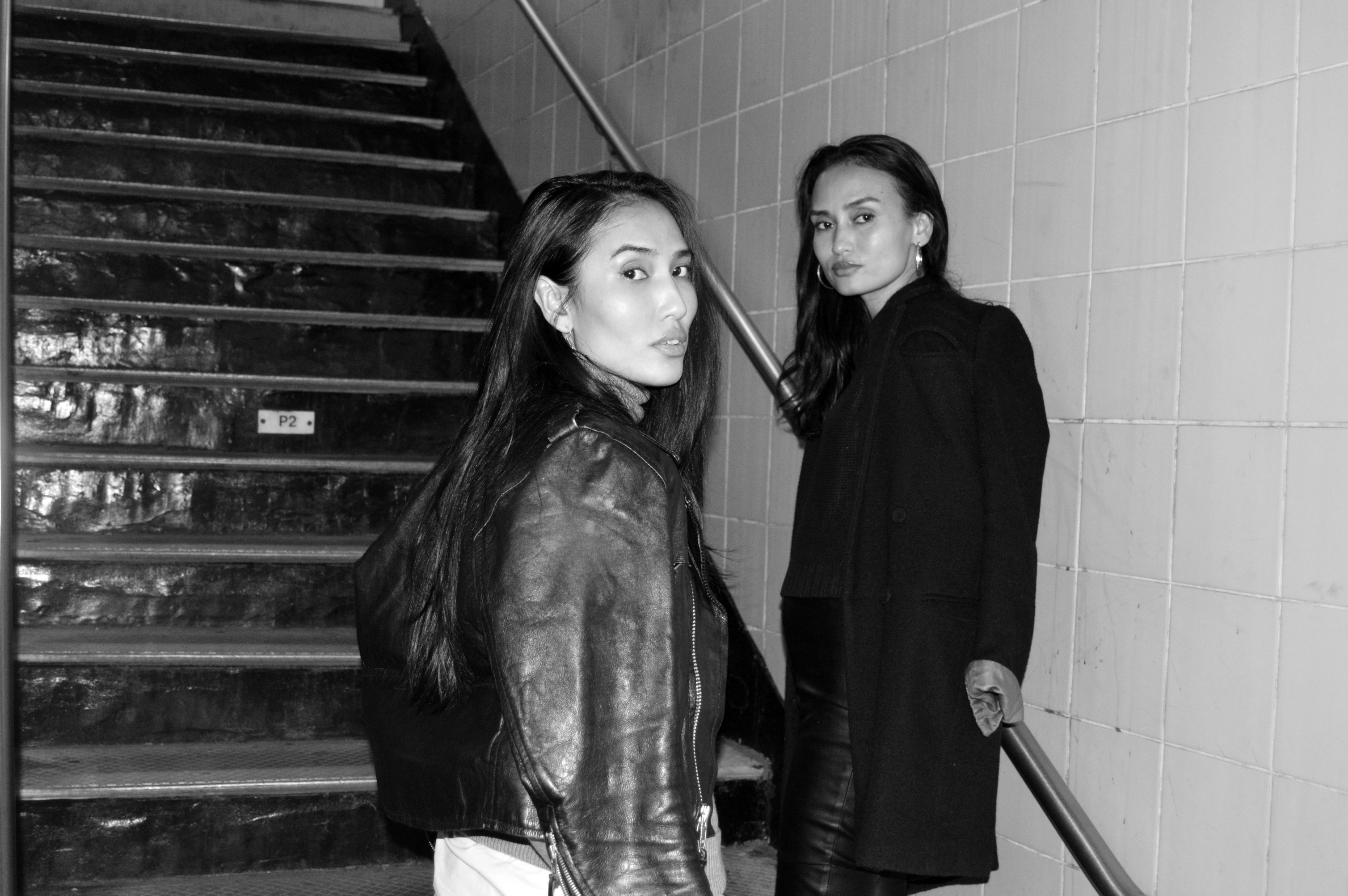 The sisters are both preternaturally beautiful and possess the oft copied Downtown cool girl insouciance, something that has made them natural subjects for their own campaigns. Fashion was initially the lens in which they explored their visual language: Eyen worked as a model and Edo studied at the prestigious FIT before a career working for a global beauty behemoth. Of her fashion evolution Edo observes: "I am starting to gravitate to Versace now…I think as you get older and start to become your own person you are a little more fearless and make a little bit more of a statement." Eyen for her part describes herself "as more Zimmerman and Alexander McQueen as I lean more to the dreamier side" Their seemingly opposing aesthetics found a home in their collections which they develop side by side "we are definitely both co-creative directors" Edo says smiling. Their first two collections are named Hand and Face and the nomenclature is a statement of intent, speaking directly of the body parts they wished customers to adorn, no further explanations required. Furthermore, they chose the road less travelled by launching with the Neang Neak ear-cuff rather than what might have been a safer choice such as a ring, or classic jewellery suite. "The reason we chose [to launch] with the Neang Neak cuff is because it is symbolic of our culture, and even when you go out now you don't really see a lot of ear cuffs being worn" notes Eyen. By contrast, ornate pieces for the ear, hair and head are staples in traditional Cambodian jewellery. The risk was worth it as it positioned the brand as authentic and with a unique point of view.
Culture is the dominant theme throughout and the Kbang crown harks directly back to the Angkorian Empire; a kingdom that spanned modern day Cambodia, Laos and Vietnam and which was at its zenith from the 11th to 13th centuries. During those times status was denoted by the different features and ornamentation that appeared on a crown and in more contemporary times such regalia would only be worn at formal occasions such as weddings. To the Chorm sisters it was a situation worthy of a reboot and the artistic challenge of modernizing. As Edo explains "We want people to wear the jewellery out and about". Picking up on this point Eyen adds "We are from New York and we know the fashion here and how everyone is just a risk taker. There is always a fashionista out there, a trendsetter willing to wear anything and make it bold and daring so we incorporated that New York lifestyle too." Thus the crown was reimagined as a lightweight tiara-cum-bedecked headband, with Eyen designing a mechanism that negated the need for hair pins to keep it in place. Once completed the styling of the piece on their Intragram account irreverently and successfully removed the notion of 'for special occasions only'. It was an approach might appear like an affected exercise, but in the Chorm sister's hands is casually chic and genuine. Their campaign images and the New York editorial sensibility speak to the modern migrant experience; where home is a patchwork in thinking, dressing and being and where the confluence of style and identity merge between countries of origin and current locations. It creates for an atmosphere where pieces which might have felt like an act of appropriation if worn by those not sharing similar heritage metamorphose into an alluring option for all. As Eyen concludes "Whatever you want to wear just be yourself and be you."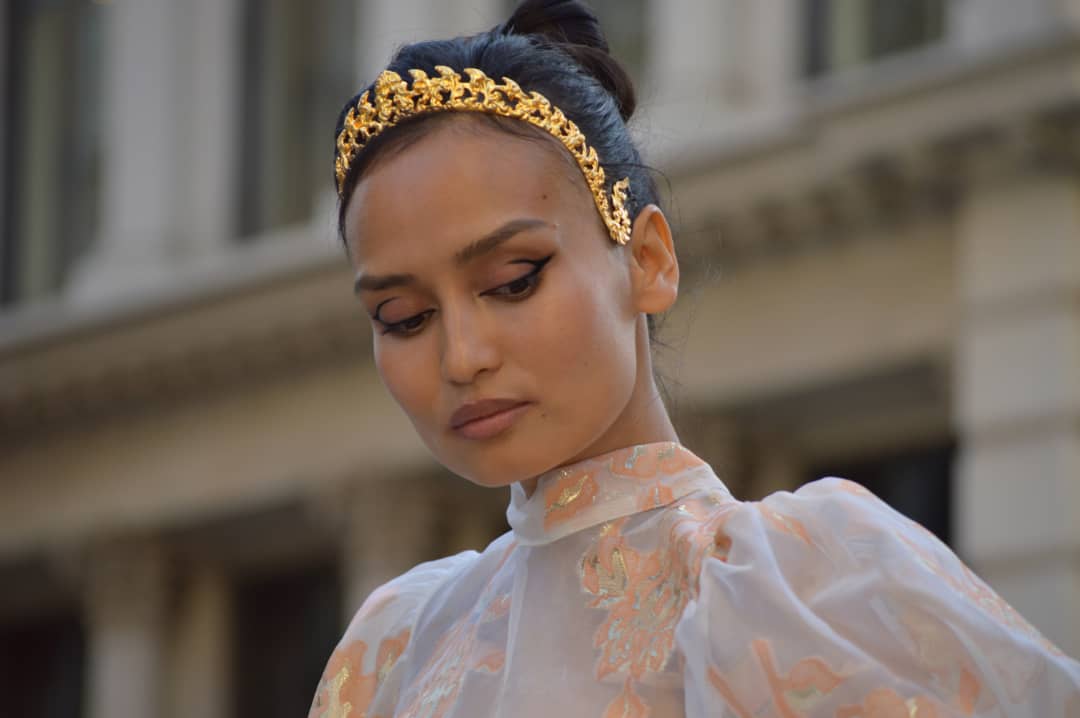 However, it is important to note that applying a contemporary twist to a mediaeval south east Asian aesthetic is not a mere marketing differentiator. For the Chorms, EdoEyen as a brand has a multifaceted role to play both now and in the future. "We wanted to start a movement to bring Cambodian art and culture to the forefront of the fashion industry" says Edo. For Eyen, the brand's wider remit reached the realms of manufacturing and imagination and she relates "when we first started, even the people we gave our designs to make were afraid, they were intimidated but I was thinking if back in the day in Cambodia they can make this, then I am sure in modern days we can do it too." To the veteran hands in New York's jewellery district the sister's pieces appeared as flights of fancy, but solutions were always found, including upholding transparent sourcing credentials and working only with United Precious Metals. Placing culture at the centre of their messaging and product has also allowed the sisters to challenge existing jewellery orthodoxy which is anchored in a specific western European aesthetic and its accompanying normative concerns. The pieces also act as a starting point for the intellectually and visually curious to discover more about what was happening historically and currently in the area that occupies Cambodia. As well as a rich metalsmithing and textiles industry, the Angkorian empire was marked by its ambitious architectural projects, most notably the Angkor Wat which remains the largest religious structure in the world. For the Chorm sisters achieving the goal of celebrating their heritage whilst creating a relatable entry point for people to participate was key. As Edo notes "I think our culture is so under-represented and it is about time for us to do something about it." Choosing not to lobby for a seat but rather create a place at the proverbial table has resulted in EdoEyen being a defiantly stylish riposte to historic and existing acts of erasure.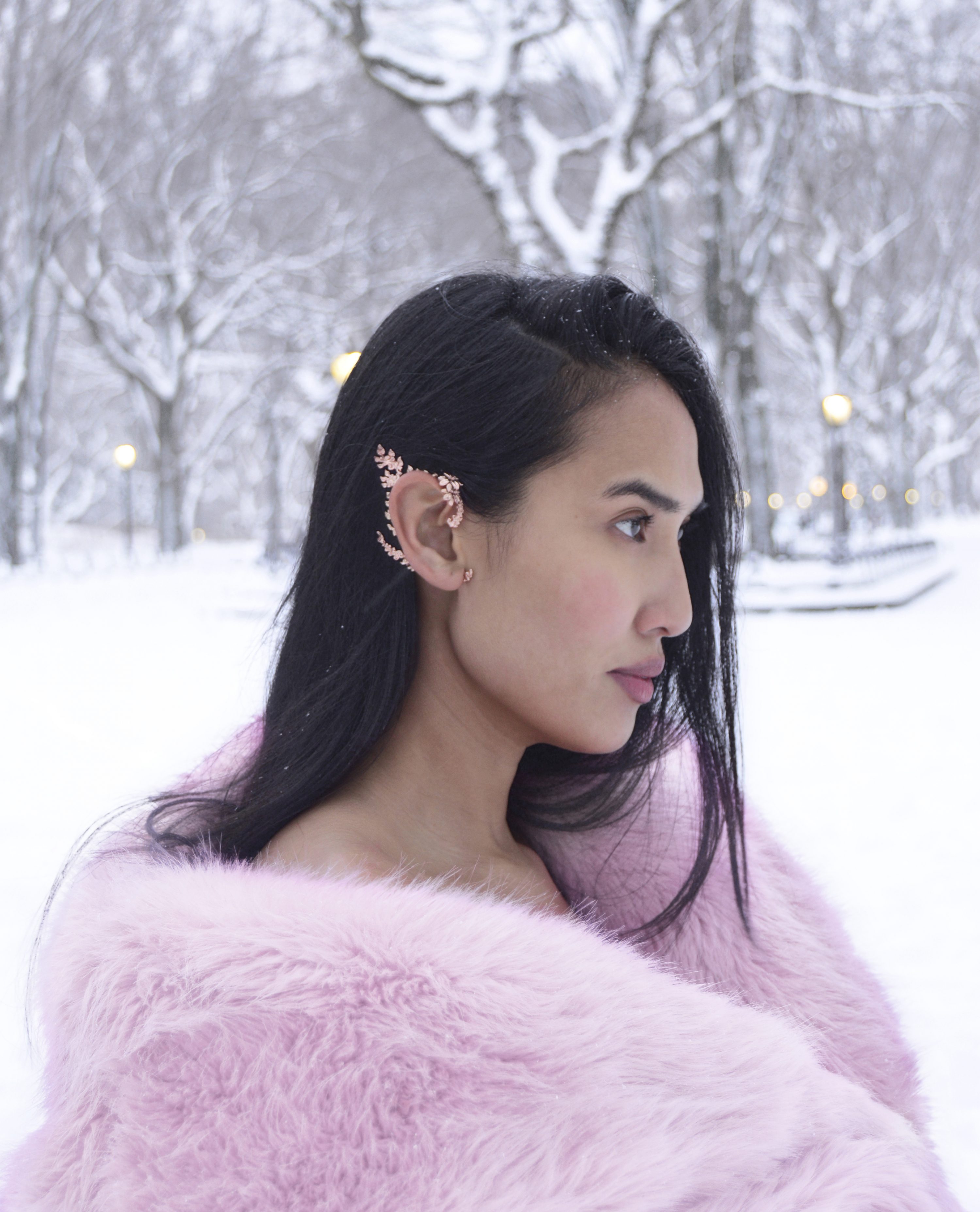 Mythical Muses and Other Inspirations
"I have always been intrigued by anything mystical and anything goddess like" reflects Eyen. Cambodian origin myths, figures from history and religious deities have all been drawn upon by the sisters in the creation and development of the pieces which in turn have always been underpinned by their mutual love of fashion. Neang Neak for instance was the Queen Consort to Preah Thong and they were co-founders of the Funan Kingdom which preceded the Angkorian Kingdom and dated back to the first century AD. Legend has it that she was a Naga Princess who led her beloved by her scarf to her own father's underwater kingdom to ask for her hand in marriage. With a compelling back story as a demi-goddess and a princess in her own right as well as an inventor of tradition (traditional marriage rites in Cambodia include the bride leading the groom in by the scarf) it was perhaps inevitable that the brand's first and instant break=out piece would be named after her. For the Aroubei ring, which has a serpent like form, the goddess Sovann Macha is the muse behind its creation. She was a mermaid who married the Hindu deity Hanuman and she appears in the Reamker which is a Cambodian iteration of the more famous Indian epic poem, the Ramayana. The overall effect of these stories being woven into their creations is an internal universe within the brand where a woman's power, allure and otherworldliness are the tools that allow her to realise the inconceivable and where pieces possess a magical quality that allows wearers to tap into the same. As Eyen summarises "You are part of and not part of this world but you are enticing."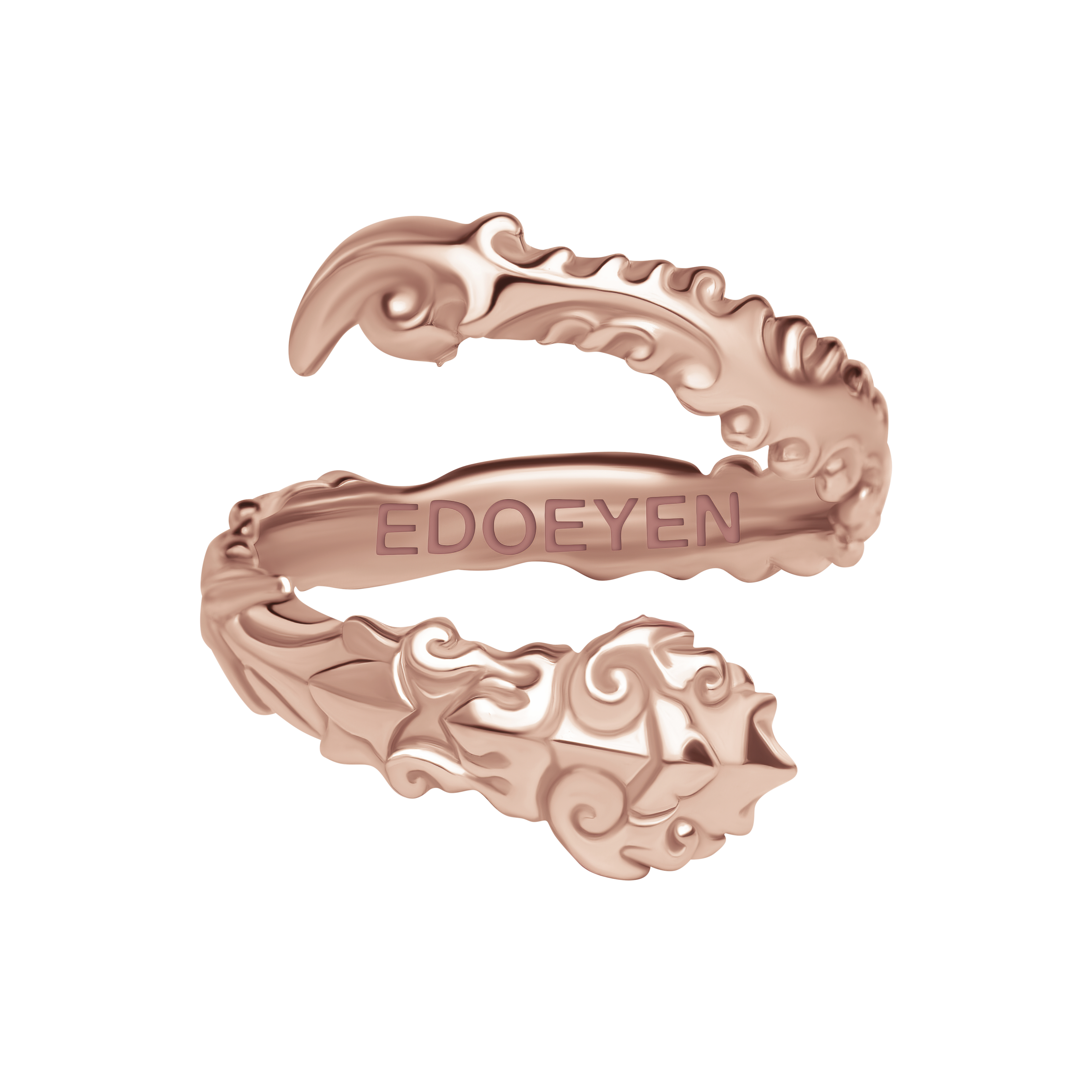 However, there is a political agenda woven in EdoEyen's genesis and vision, Edo reflects "throughout my college years at FIT I felt like we were under represented. I didn't see any influences from our culture and I always felt that didn't make sense." Her incredulity is valid given the rich history of the Angkorian and Funan Kingdoms, and whilst much has been written about the systemic undermining of black people, similar acts of marginalization, exploitation and prejudice have occurred for centuries towards Asian communities. Of the lack of visibility and understanding Eyen notes "lack of visibility takes a toll and so does being stuck in being or being perceived something else and trying to belong." From lazy acts of homogenization – assuming Cambodia, Vietnam, China, South Korea and Thailand are one and the same for instance; "we want to make people aware that south east Asia is more than just one culture" Edo asserts, to western designers' careless acts of cultural appropriation or more sinisterly positing that Asian aesthetics or philosophies are interesting and of note but not on a par with outputs that originate from Western European traditions. The sisters are clear of the scope of issues they wish to tackle and where necessary challenge. Eyen notes "I feel like a lot of my friends are starting to understand our culture now because we brought the jewellery out." As a gateway to a complex and rich culture jewellery is a beguiling means for illustrating how conquests and migration flows, Buddhist and Hindu thought and a highly sophisticated society utilized art, architecture, design and craft as a means of self-expression and self-determination.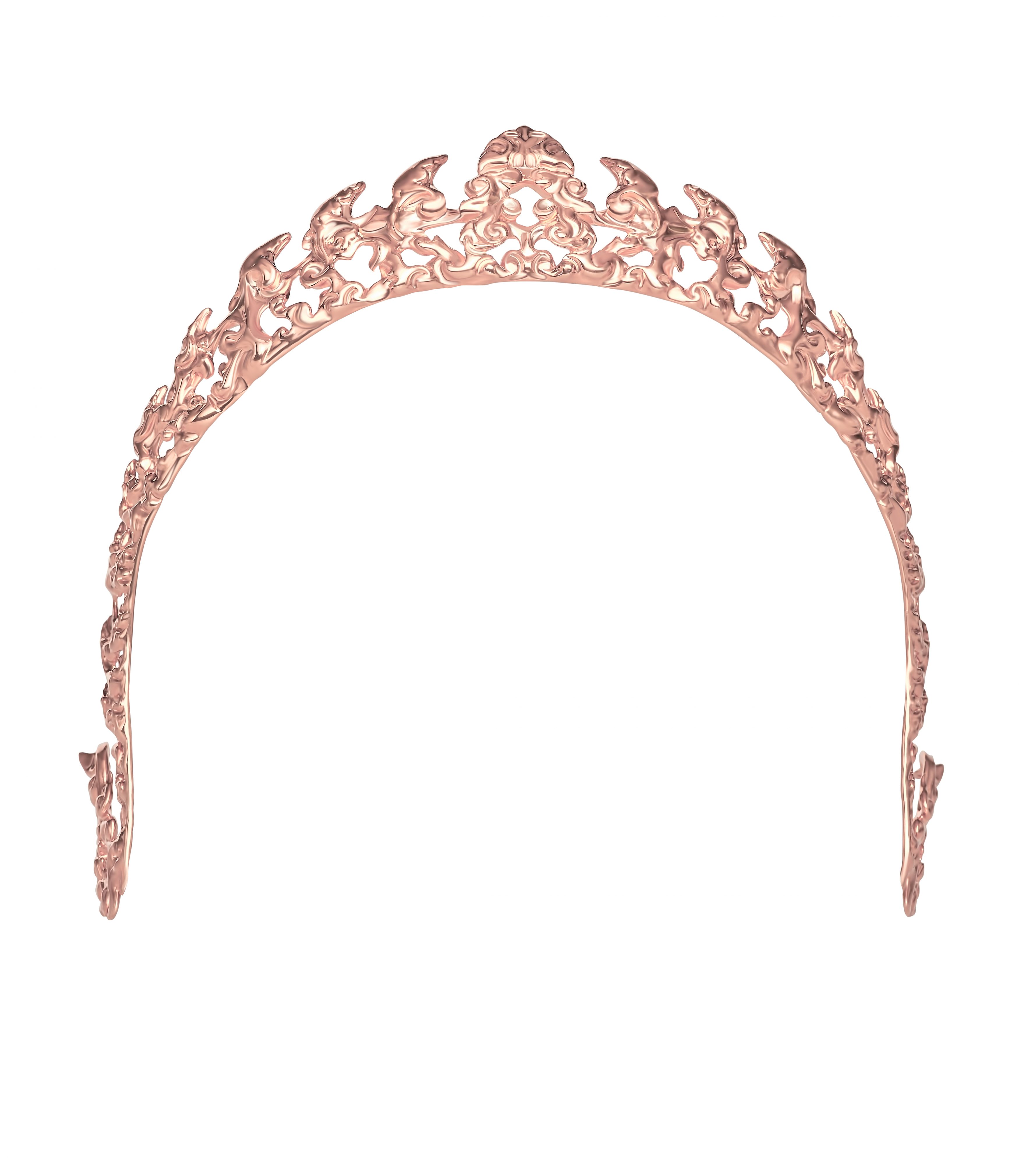 Inclusivity cuts across several metrics and one sees this most clearly on EdoEyen's website where the same designs are offered in precious metal and gold-plated iterations. Edo explains this unusual decision further: "We wanted to start with high-end…but we know within the Cambodian community in general people aren't as financially comfortable so we wanted to offer our fellow Cambodians a chance of shopping our products" They could have chosen to solve the cost quandary by offering a diffusion line with simplified designs but in making the decision to straddle the price points of fine and fashion jewellery as well as actively not abandon clients who would innately have affinity with the pieces they open up other questions around the democratization of luxury and what is considered art. "Our goal is to make people understand that this is fine art" says Edo but one could counter that surely art be it jewellery or created in any other medium needs to be expensive and difficult to acquire to have true value. The Chorm sisters' decision challenges the industry to accept or at least consider that notion; one where concept, craft and execution are of equal import to the precious metals or gemstones used. More pertinently it also results in a more meaningful inclusiveness that goes beyond sloganeering.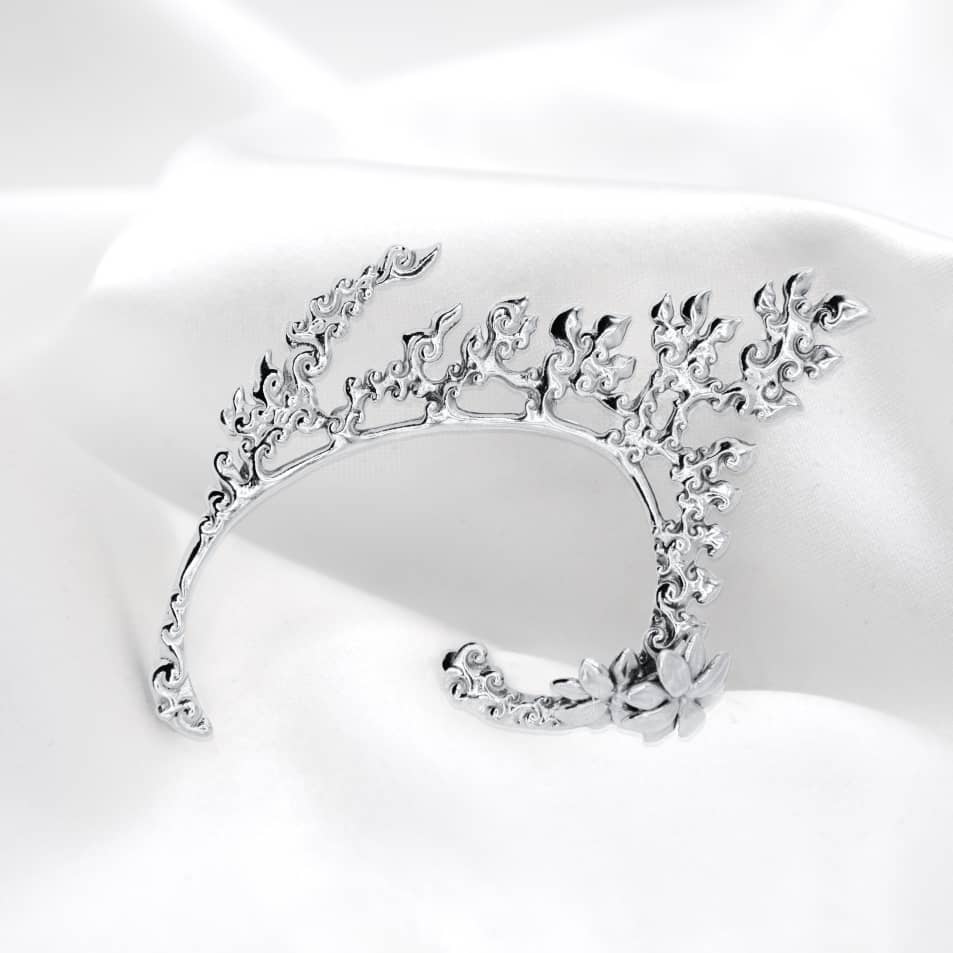 Future Plans and Manifestations
As any social scientist will assert, culture is not static. History, current realties and future hopes and influences all play their part and for the Chorm sisters this is seen in the Phkachhouck 1.0 earrings and their updated 2.0 iteration. The earrings are in many ways the perfect distillation of the Chorm sisters taking inspiration from the two locations they call home. Inspired by Hevajra one of the main Tantric Buddhist beings, who wore earrings to render her deaf to evil words, the design which features lotus leaves but is an entirely modern imagining of what she might wear if she lived in New York city today. Edo adds "They don't look like anything existing in Cambodian jewellery and the aesthetic is more influenced by our western upbringing." As autodidacts the sisters do not feel bound by the jewellery rulebook and as Cambodian Americans they possess a lightness of touch when relating to their heritage, neither constrained or overwhelmed by it. "It is really fun to learn as you go along because each progression makes you feel proud" notes Edo of the duality of their situation.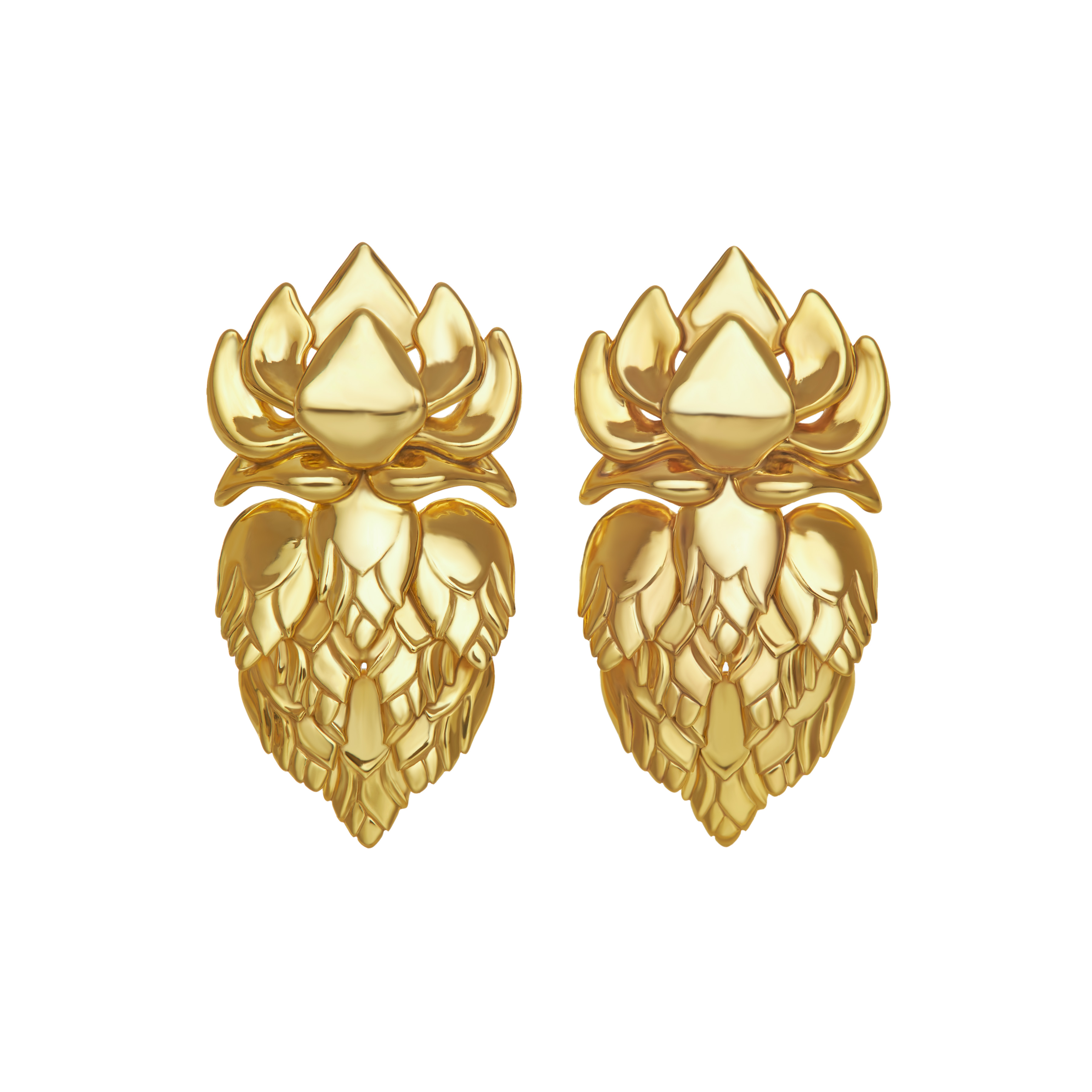 Beyond jewellery the sisters see their product offering extending into flatware "we want to make utensils" Edo explains "Like blessed bowls" Eyen finishes, in one of the many instances where they have completed each other's sentences and stream of consciousness during our conversation, which took on the energy of a late night hang with friends over Zoom than a heavy discussion on culture and aesthetics. A major stockiest "like Bergdorf's would be like hitting the jackpot to be honest" notes Edo, although their existing steady clientele is indicative that they have already happened upon a winning formula. Future collaborations with fashion brands is something they are open to. with Edo adding "Doing a Dolce and Gabbana runway would be amazing as it is always bedecked and opulent and I would just love that." Style icon, mogul and noted jewellery collector Rihanna is Eyen's dream client and they are currently in talks with other A listers who have are captivated by the jewellery and there seems a cosmic inevitability that it will be worn by them sooner rather than later.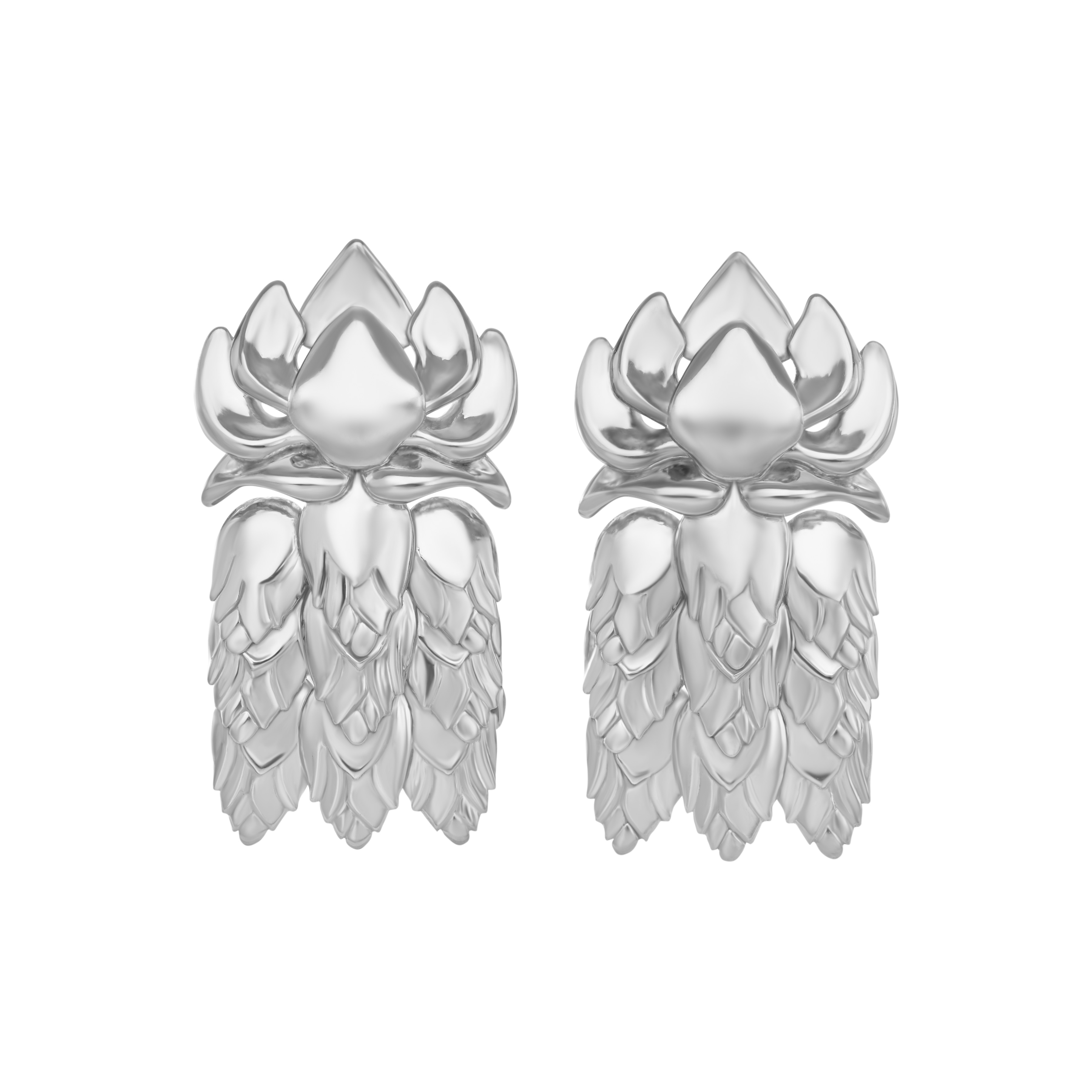 EdoEyen is in many ways a brand that is reflective of the present moment in time. The world, whether via socio cultural shifts or an internet that has made us collectively more curious about other places and said places accessible with a swipe of our fingertips has opened up avenues of discourse for brands large and small. Furthermore, the west is no longer seen as the lodestar of taste, civilization or even commerce, and attesting to this is the number of recent and successful launches of jewellery houses with founders of South East Asian heritage. "When we came into the jewellery world we wanted to create something that speaks to us and something that belongs to us and something that is our identity" says Eyen. As their line continues to expand with new pieces in development, their commitment has birthed a jewellery house that resonates and validates a community whilst making pieces that paint a more nuanced picture of Cambodia. Edo adds "Cambodia is not just about the genocide…we want to change the mindset, especially in America." Places, like gemstones are multifaceted, and by highlighting this truism and how it relates to their home of origin and their home of choice, EdoEyen as a brand and the Chorm sisters as individuals are well positioned to play an important role in the further diversification of the global jewellery canon