It's no secret the global fashion industry struggles with diversity – specifically when it comes to showcasing fuller body types and even models with darker skin tones. But somehow, everyone's favourite controversial rapper turned fashion designer, Kanye West, has been able pull off what many others have failed to – but not without a little controversy – it is Kanye after all.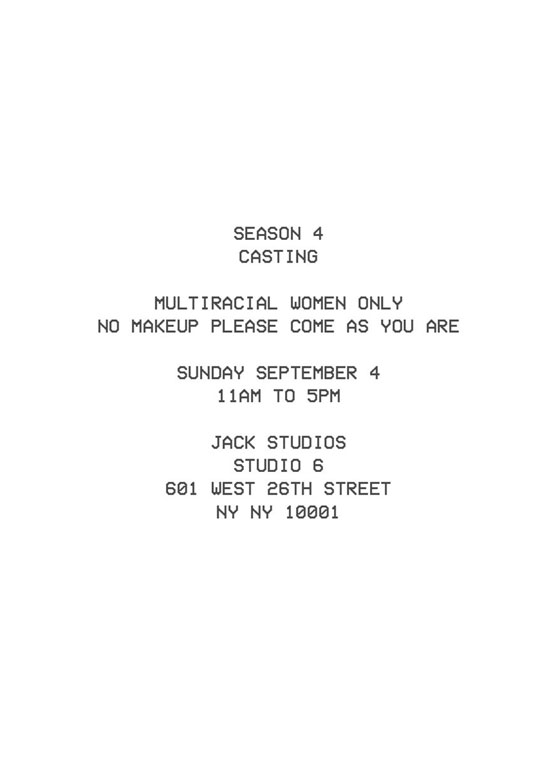 On September 7, 2016 Kanye premiered his 'YEEZY SEASON 4' line at Roosevelt Island. In true Yeezy fashion, the invitations were not sent out until the morning of the show, attendees were taken to the show on a chartered bus and were left waiting until the show started, which ran 90 minutes behind schedule. The NY summer sun dehydrated some of the models left standing in their attire, with some even collapsing from the heat. But while the show's organisation might have been a bit of a fail, the actual clothing was not.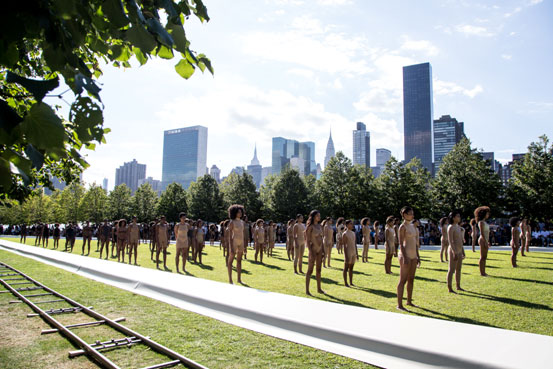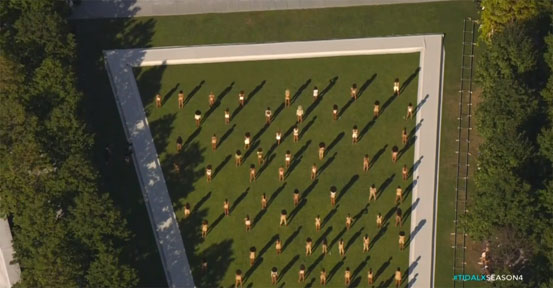 The fashion was everything we expected from Kanye and more; the clothing embodied everything Kanye had been teasing us with for the last few months, some pieces we had previously seen on his wife, Kim. The models were all in simplistic flesh toned outfits, as is the signature Yeezy look – a range of bodysuits, bombers, hoodies, camo flak jackets, tube dresses and new thigh high boots. More importantly, the models were all of different skin tones, body types and hair textures – proving that there is no excuse for fashion shows to not be more inclusive of all.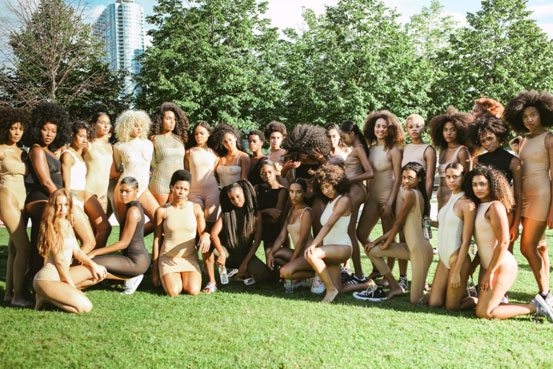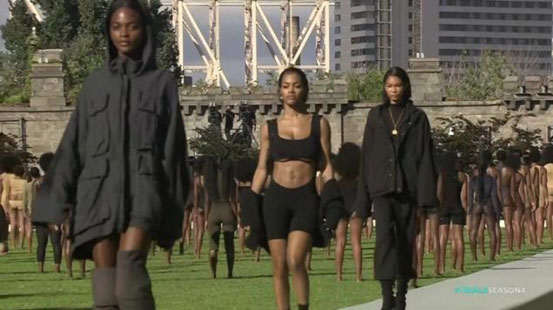 Kanye recently named McDonalds as his favourite brand, not because of its menu options but its far reach across the globe. ' I just want to bring as much beauty to the world.' Kanye said during the last Yeezy unveil.
The clothes are all simple everyday wardrobe options with a Kanye twist. The bodysuits seem to always be the collection favourite, everyone seems to love the form fitting, breathable material. The different earth tone colours they come in are simply the icing on the cake. The Yeezy bodysuits would definitely sell out in Nigeria, we are all for chic but we like practicality more, a Yeezy body suit and some nice ankara high waist shorts would be all the rage.
The new thigh high boots were a bit harder to fall in love with, we saw the clear, plastic boots for the first time on Kim a few days earlier but they also featured on the run way show with a lovely sheepskin sweater. The sweater was absolutely fabulous but the boots on the other hand, seemed almost impossible to walk in especially in the heat.
All in all the show did not disappoint, there was drama and suspense essential if you want to get those headlines in New York Fashion Week.