My favourite cocktail has always been the French 75 – yes it's old-school but I challenge any mixologist to top the ambrosial magic that is champagne, gin, lemon juice and gomme syrup. But dream drinks aside, I couldn't help but think that if I were to describe the Tom Ford presentation it was a glorious combo of OG supermodels in the audience (all hail Iman, Naomi and Cindy!), Hollywood A-Listers and because it is Mr. Ford and he is a legend in his lifetime a carefully selected current supernovas – and that's just the guest=list!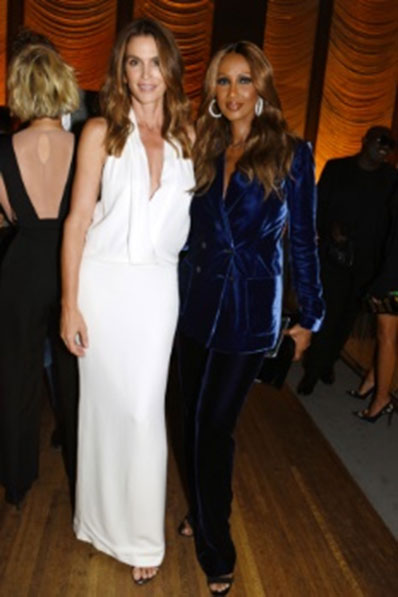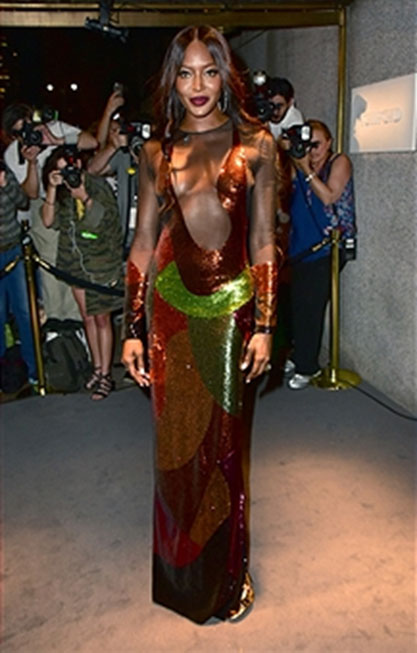 I was loving Tom's thesis of showing Autumn/Winter 2016 in er, Autumn/Winter 2016! How novel, no need for the sick pieces to be pinned on Pinterest or act as a prayer point for a dim and distant future – see it now, want it now, buy it now. Many in the fashion industry are wondering whether this is a risky game to play – no months of carefully revved-up by fashion editorial customers who have seen things in glossies, ogled items on movie stars (always ahead of the civilians, be they minted or not) and lusted until the long awaited product drop. Only time and shop tills will tell if this is a wise move but for us at Magnus Oculus the idea of I see it – I need it – I must have it – appeals to our 'big-eye' tendencies!
Onto the clothes: Only grown-ups allowed. These are not items for ingénues. Only strong, sexy as hell, lived and still triumphed women can wear these pieces and be convincing. The silhouette of the opening day dresses, skirts and jackets had shades of 1940's couture about them, we are talking over the knee, pencil with super-cinched waists.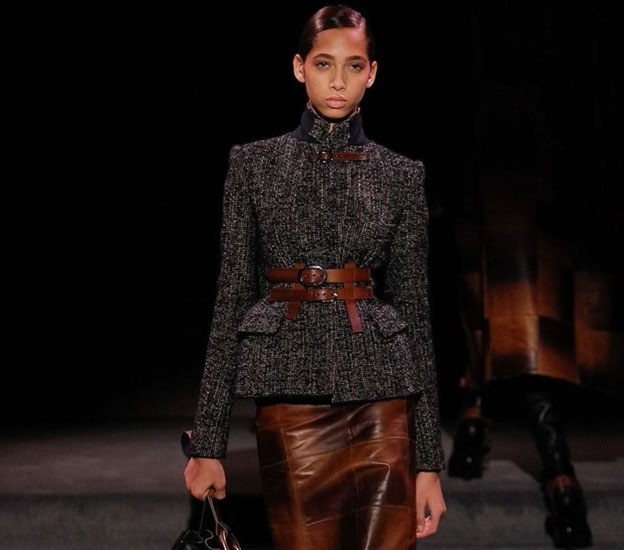 The rich velvets and leathers they came in were luxury with a capital L. The 21st century was injected in over the knee spray on boots and a covetable array of coats that made the phrase 'investment piece, buy one only' seem like a curse rather than mantra, because frankly, you need them all. The real cha-cha-cha moments came with evening wear, always Tom's forte even in those Gucci 90s days. Floor length was re-imagined with palettes for the inner disco girl in us all and a plumed showstopper skirt was gloriously casual-fied in a maximalist manner with a silver sequined sweater that had an open back. Cut aways, again a Tom trademark, were subtle; this was not' a pay and display' flesh fest and the models glided confidently to a soundtrack that included Alicia Keys and K.D. Lang. #TBT models Amber Valetta, Carolyn Murphy and Liya Kebede were the edible gold leaf on this already exquisite and decadent confection of a collection and the addition of bright young things Gigi Hadid and Binx Walton on the catwalk proved Tom had lost none of his mastery of intuiting the moment and serving it back to us as we would like to see it in our dreams.
waterpik water flosser replacement tips.
It's suitable for travel, business trip, home or company/college.Constructed with 1500mAh rechargeable Lithum battery, once fully charge it can last up to 14 days.With cordless and water tank design, the water flosser can follow you to everywhere. You could just use a USB cable(Universal 5V USB cable is packaged) to charge for the water flosser.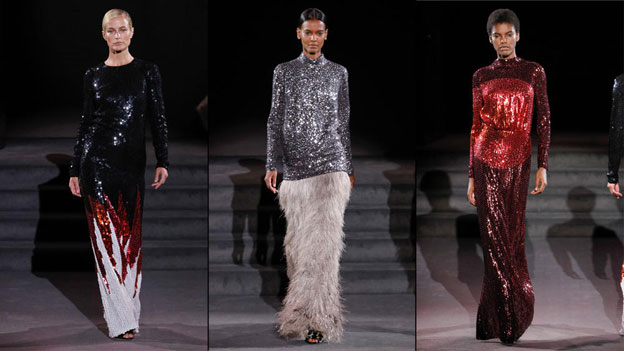 Every fashion week brings with it it's ones to watch and it's social media frenzy moments, controversies and trends, but when you are Tom the old school model of covetable clothes + glamourous guest-list is all that is really needed.