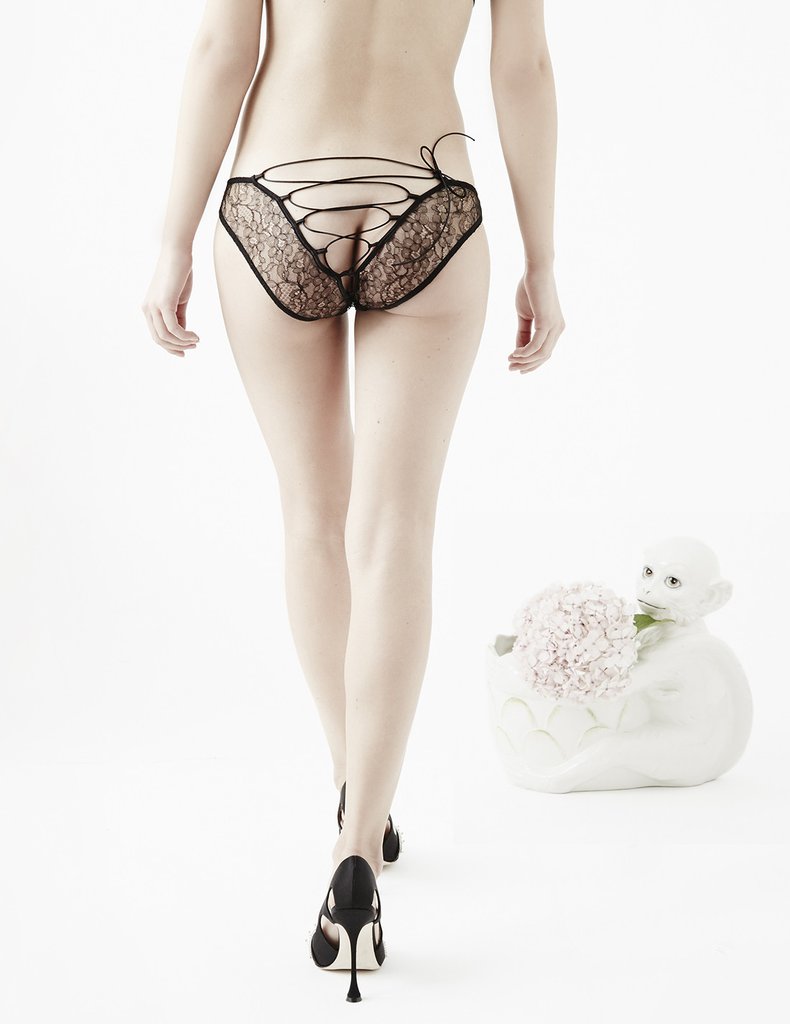 For lingerie lovers; the first time you are confronted with a piece's beauty and possibility to make you feel sensational is never forgotten: "I was a classic, British, Marks and Spencer's girl until a boyfriend bought me an amazing set of lingerie when I was 21. This opened my eyes to a different world" says Damaris Evans, creative director and founder of Damaris and Mimi Holliday, two of the world's most celebrated luxury lingerie brands. For myself, what led to a lingerie wardrobe (knickers drawer does not adequately reflect the artistry contained therein), and took me on a Paris and London focused quest for the ultimate bridal trousseau, (theme: 'maximum wahala factor'), the love affair started a little earlier.  A white broderie anglaise detailed training bra with matching full briefs bought in the Selfridges lingerie department three days before I started secondary school confirmed two things: firstly, my mother was right and one must and I quote: "dress from the inside out", and second, matching sets was the only way to go.
In 1889 the first brassiere was created in Paris by Hermine Cadolle and the city is arguably the epicentre of haute lingerie with the likes of the aforementioned Cadolle,  Sabbia Rosa, Chantal Thomass and Odile de Changy all creating exquisite pieces whose prices  might make one's eyes water, but are without question, next level gorgeous. Whilst La Perla has done a globally impressive job of 'owning' the luxury lingerie story, for true aficionados, all roads lead to Paris rather than Rome or in La Perla's case Bologna. A quick editorial disclosure at this point: I own pieces from all the houses mentioned in this article, so I write without prejudice. However, contemporary lingerie received its jolt of energy from London. The axis turning to London can be traced to the mid-90s and early Noughties with Agent Provocateur, Myla and Coco De Mer opening shop within a decade of one another. Suddenly, being a lingerie enthusiast no longer provoked a quizzical raise of the eyebrow or knowing wink, in fact it was the new niche in luxury to be into. Furthermore, many of those involved were injecting British irreverence, rebellion and naughty seafront humour to sartorial proceedings: it was during this creative renaissance that Damaris herself started her business: "I thought to myself, "yes, I can push this forward". What a fun genre to work in; I knew this was what I wanted to do every day!" She says of those early days, which had her launch her eponymous line in Notting Hill's iconic Julie's, with models sexily sashaying through the  restaurant's three labyrinthine floors and skulking sultrily in alcoves in peek=a-boo side-tie knickers. Focusing on creating lingerie that has high fashion editorial memorability has become an essential part of Damaris' aesthetic DNA: "I think of Damaris as an extravagance, a spontaneous purchase, something that you simply want but don't necessary need. It may only be worn once but I bet you everyone who has worn it remembers it! That's why the bow knickers, corset knickers and the peep knickers get reinvented each season, because people can't get enough of them."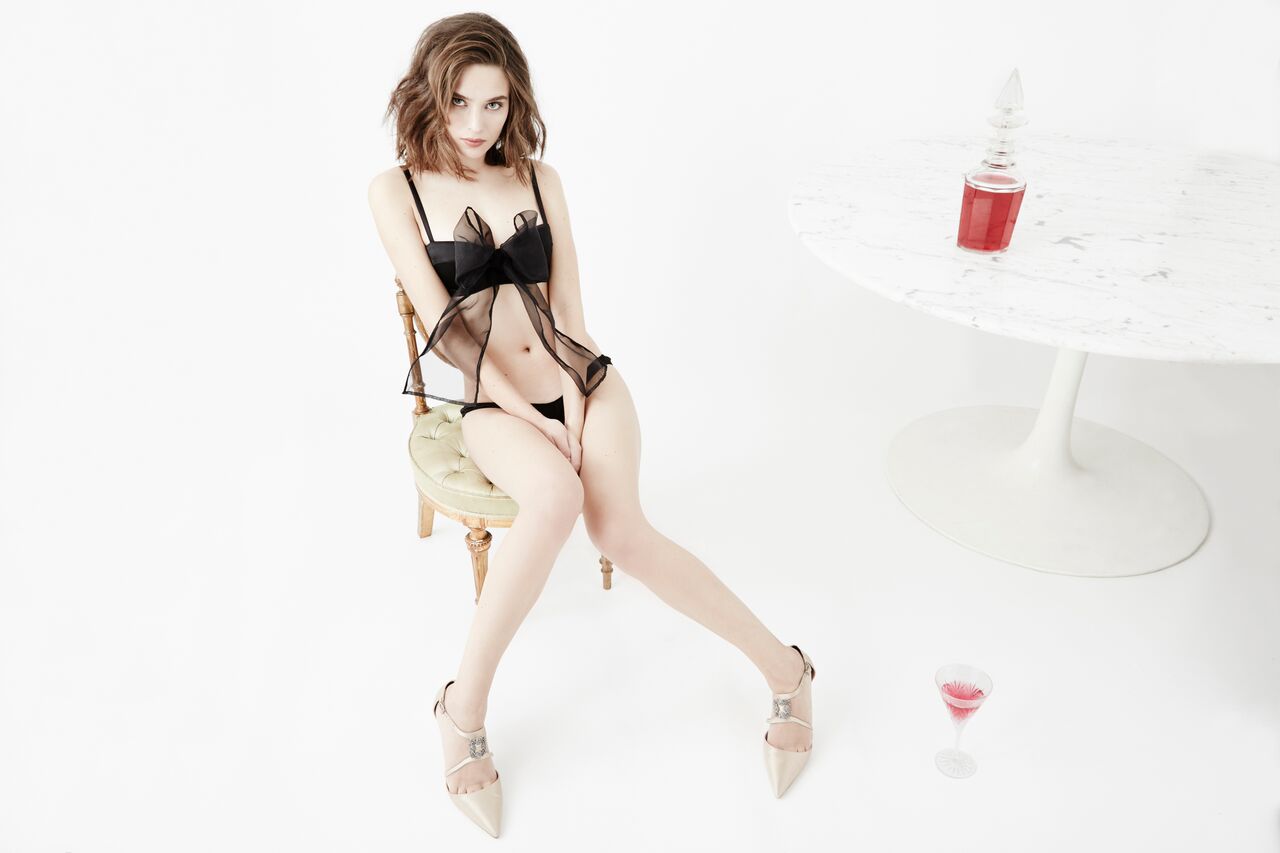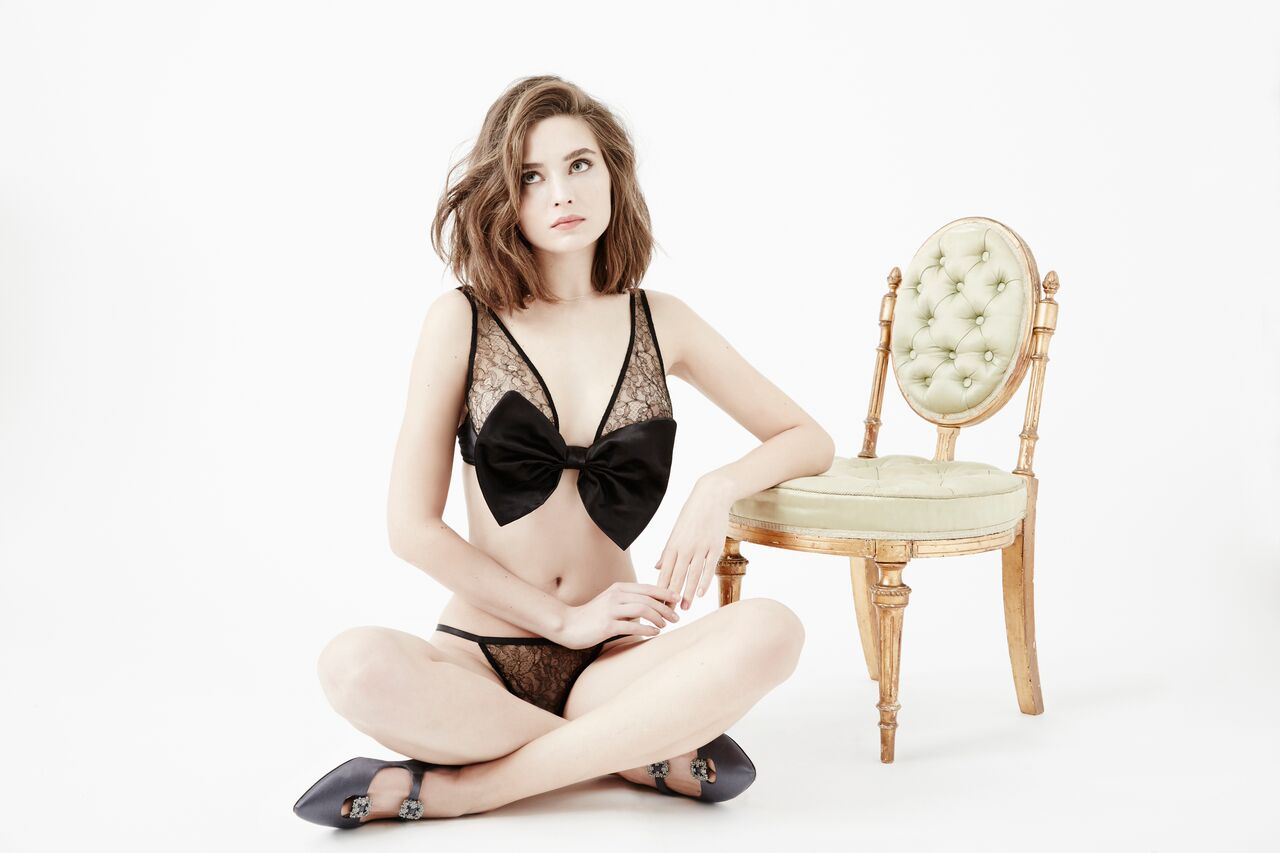 I would heartily concur. Damaris is not planet multi-pack-briefs territory; in fact one may need to utter the immortal lines of 'slipping into something more comfortable"; before re-emerging looking hotter than the midday sun.  With Damaris and sister-line Mimi Holliday, it is about creating those lasered- into- the-memory=bank-of-life experiences for both yourself and your loved one. Here at MO we are thinking that the pieces are perfect to be worn slinking round your home after dark. Bonus points if you serve a pot of home-made Egusi Soup and Pounded Yam in said ensembles and continue to act casual, like, why the hell not move around the home in haute lingerie responding to messages on one's phone, pouring another glass of vino or idly chatting about what happened in the day!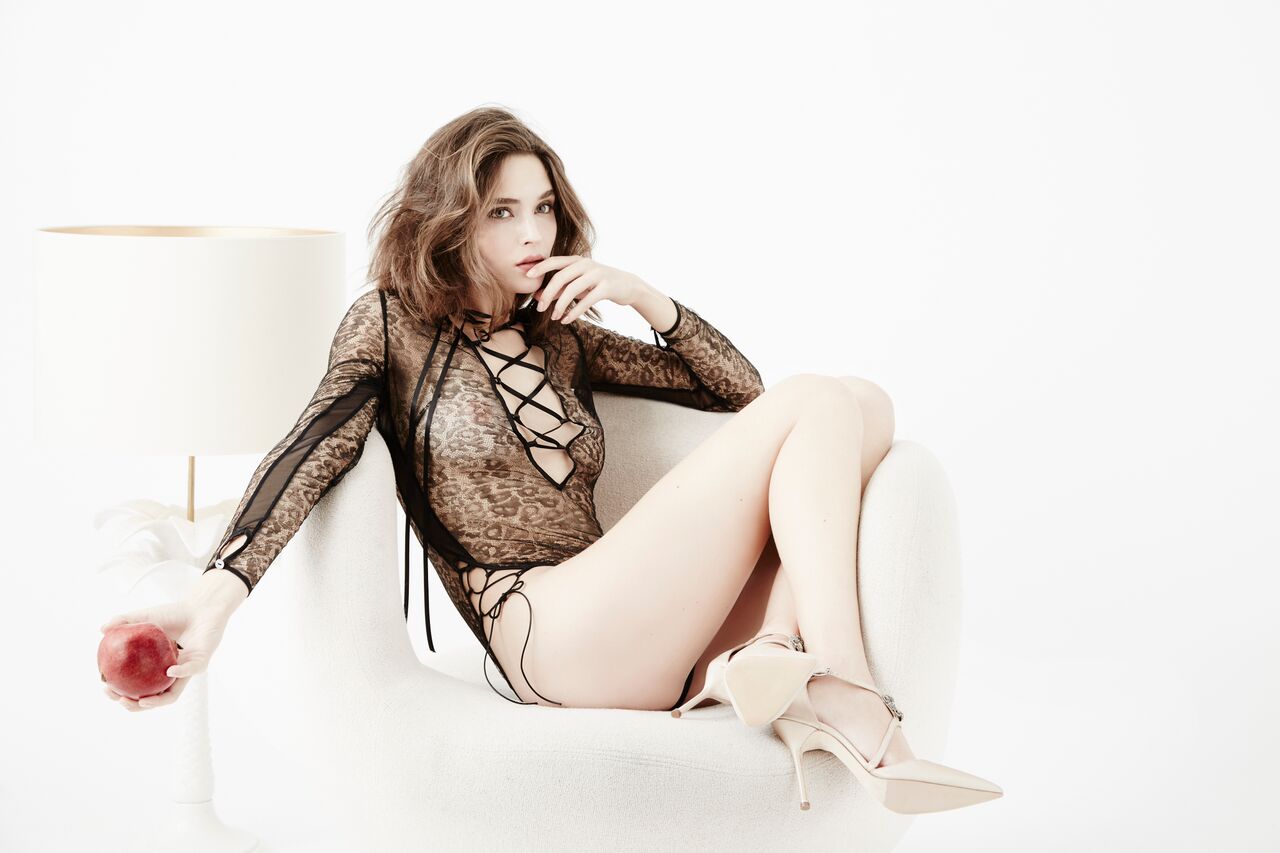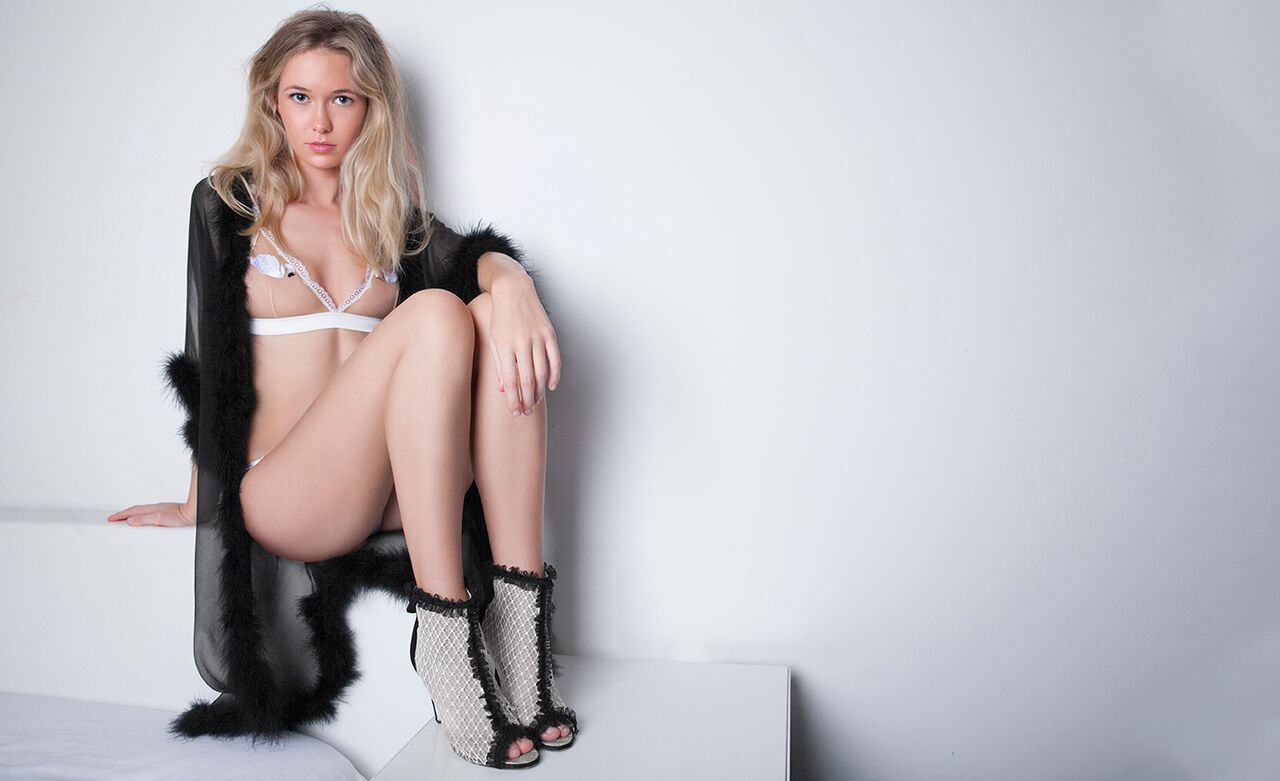 Back here in Lagos, haute lingerie retail is being ably handled by Sshhh! Boutique which is owned by the glamorous Joy Adesanya, and praise be, stocks Damaris and Mimi Holliday. "Sshhh has been in full operation for about 8 months and the feedback has been pleasantly but not surprisingly overwhelming" says Joy, whose shop is located in the heart of Lekki.  Given that she is a one-woman lingerie retail revolution it is hardly surprising that customers have been beating a trail to the shop and purchasing with alacrity. A lingerie lover to the core Joy happily admits to "a monthly habit of ferreting through my lingerie drawer and discarding anything with a stitch or string out of place."   But creating the store was also borne out of finding a solution both for herself and the many like her: "Most times I had to wait to travel back to London before topping up my daily necessity, which became very frustrating." For those of us living in Africa, luxury lingerie shopping  has until recently been a case of begging a relative, friend, heck even associate to assist in  bringing items back for you when they travelled 'out'. Joy has removed this stress and provided a boutique which stocks lingerie from Europe and the Americas as well as assorted adult accessories. Furthermore, she upends many established assumptions that Nigeria is a country where conservative orthodoxies around sex are so dominant that any vocal admission to an exploration in alternative modes of pleasure  is not only a potential and effective form of social suicide, but also has rendered the female population disinterested in lingerie. "Nigerian women are more open about exploring their sensuality through lingerie… [in fact} I am truly intrigued by some of the choices women make from our selection. The most unlikely customer picks the most daring sets"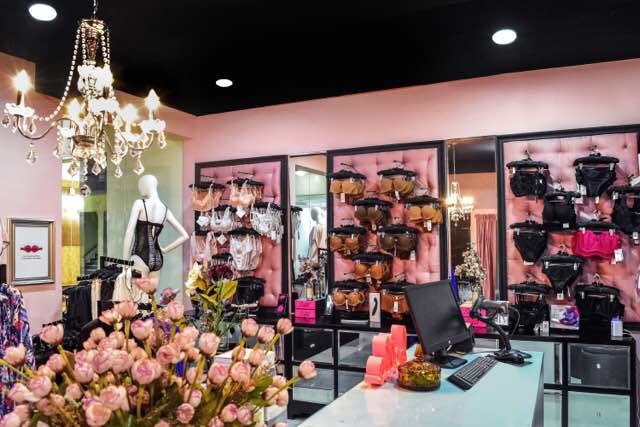 Both Damaris and Joy are emphatic about the power lingerie bestows upon the woman wearing it with the tired trope of it being a means of subjugation by way of objectification dismissed roundly. Damaris asserts "Lingerie, for me, is one of the most powerful things a woman can own. Who doesn't feel ready to face the day when they have a gorgeous, matching set of lingerie on? It's empowering, to know what you're wearing underneath looks and feels amazing. You could be wearing a drab, grey two piece, or overalls, but you could also be wearing a hot pink bra with a corset knicker – and how fun is that?!" And as the scenario suggests a secret that only the wearer knows and thus she alone owns the experience in its fullness. Joy in turn adds: "Lingerie is about confidence, emancipation and sensuality. It's an opportunity for women to explore their bodies and connect with what works for them through fabrics and cutting edge designs. It's far beyond the basic bra and knickers, it's an intriguing part of our female identity." Both women spoke of lingerie with the absence of the male gaze anchoring both experience and perception. As with other areas of fashion the situation is more nuanced than detractors might suggest. Can one be a feminist and go weak kneed at the sensation of gossamer silk adorning your most intimate parts? Why not? Can one be a coquette in the evenings and at a nine o'clock meeting the next morning the epitome of corporate raider? Who says they are mutually exclusive? Is being and enjoying being sexy, a black mark against any other professional achievements or personal abilities one may have? Answering anything other than no seems faintly ridiculous.
As with any niche within fashion, long term success and impact belongs to those who choose to create pieces and curate experiences that excite and articulate wants and desires that a would-be customers may not be aware of. Damaris is clear when she thinks back on the role she has played in disrupting the luxury lingerie sector: "My favourite design will always be the bow knicker. I still smile every time I see a pair; it is the ultimate extravagance in lingerie. For me, it was the iconic piece which Damaris was known for and it changed the lingerie landscape completely". Similarly, Joy is excited about the After Hours Soirees hosted at Sshhh! Boutique that give customers an opportunity to explore collections and accessories at leisure, and is steadily building a lingerie loving community in Lagos. However, those who like myself possess passions for intimate apparel that run deep, the first thing we put on in the morning and the last thing we take off at night  remains the most thrilling moment of all.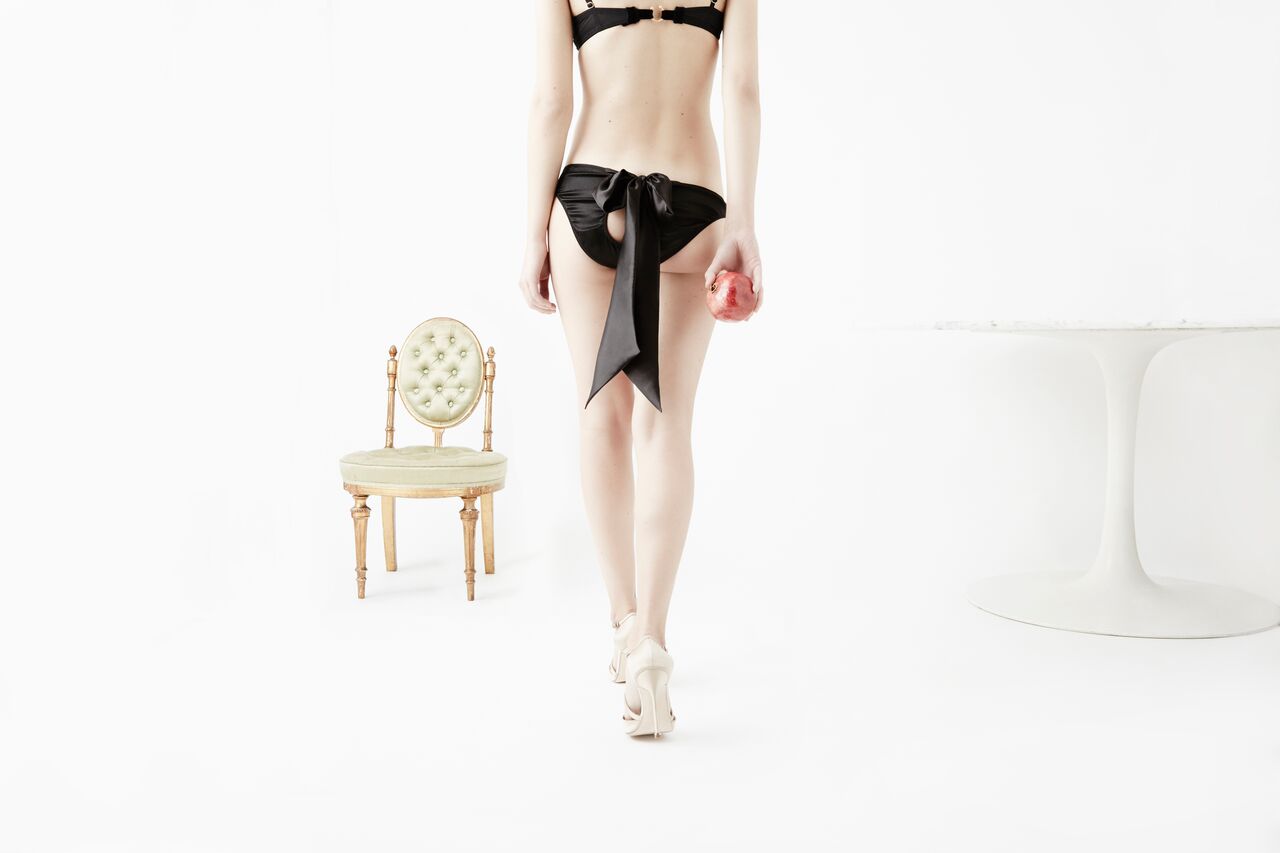 Designer and Stockist's Links: