Once upon a time in the days of trousseaus and tiaras a stylish woman was expected to look impeccable and chic at all times. Not thrown together, mussed up bed hair and last evening's kohl still rimming one's eyes and the scent of another on one's cheek chic. But perfect. In a draw dropping, I could stare at you for days-and-days kind of way. The genius of  Josep Font's collection for Delpozo is that it not only delivers on the premise of making a woman look kind of perfect, but it does so in a modern, vibrant, clever way. Let's call it impossibly modern but chic ultra!
The big story in this collection is the dance between texture and structure, and oh, how they waltz. The opening look which featured a cropped white blouse that was reminiscent of the most intricate origami was teamed with a full midi skirt in buttercup yellow and cornflower blue and set the tone which saw Font play with volume and structure in the entire collection.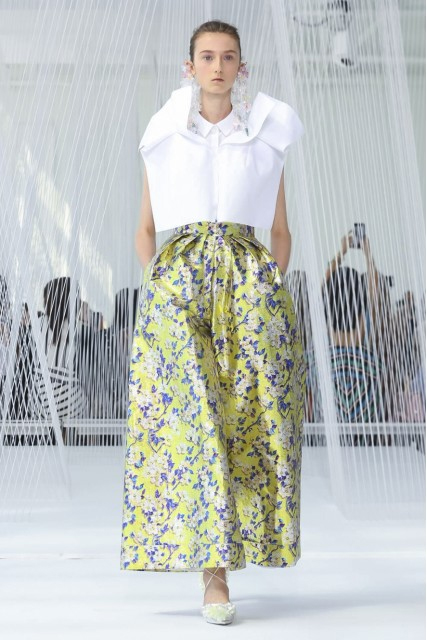 Sandals were flat, earrings were maxi chandelier-cuffs in multi-coloured sequins and handbags were transparent. This was not a look for a woman who stuffs clutter into each section of her purse and hopes for the best.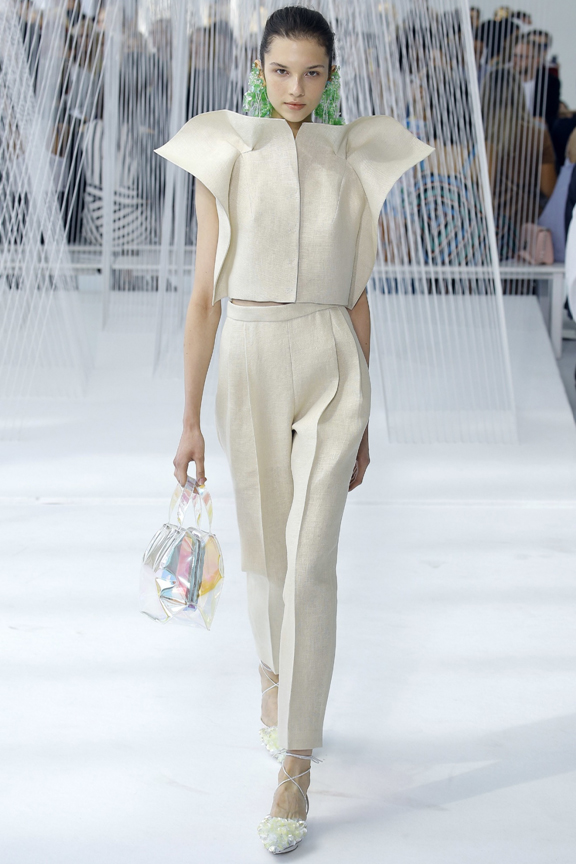 Among the plethora of wow moments was an improbably demure but still sexy dress that featured a sheer full overskirt which revealed a shorter one in a brighter hue. The sleeves and bodice were opaque and more folds pleats and sculptural silhouettes were teased out of  other skirts and dresses.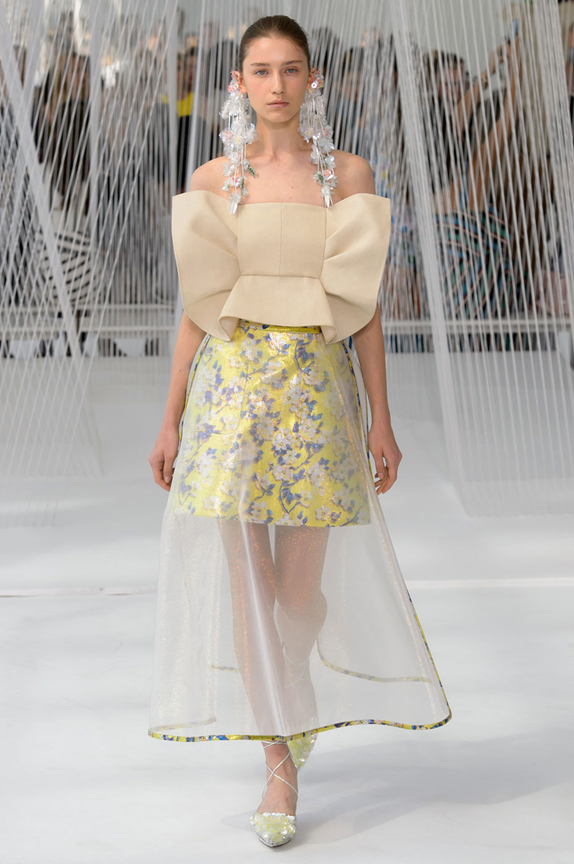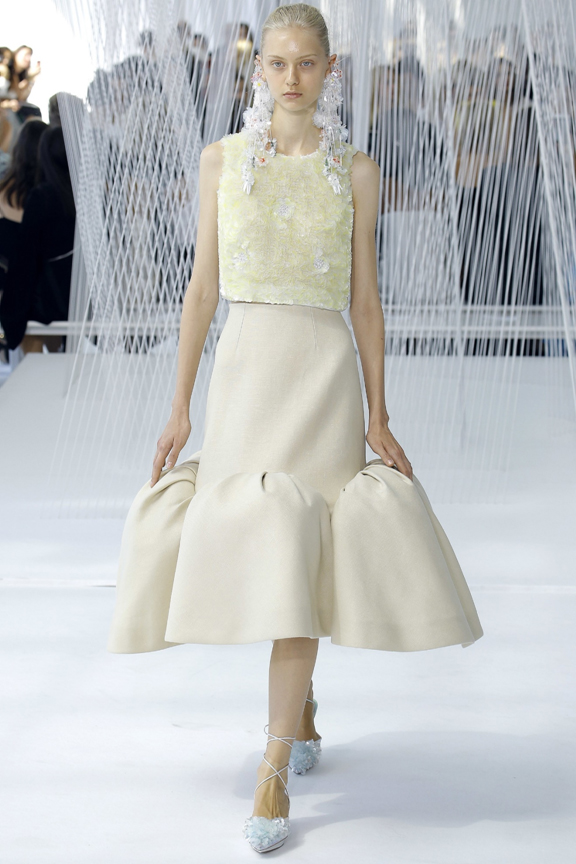 The overall look was wearable art but because the fabrics were so light, a combination of gossamer light cottons, linens and silks it gave the impression of a woman who wafts from one beautiful moment to the next. Bad things simply do not happen to women wearing Delpozo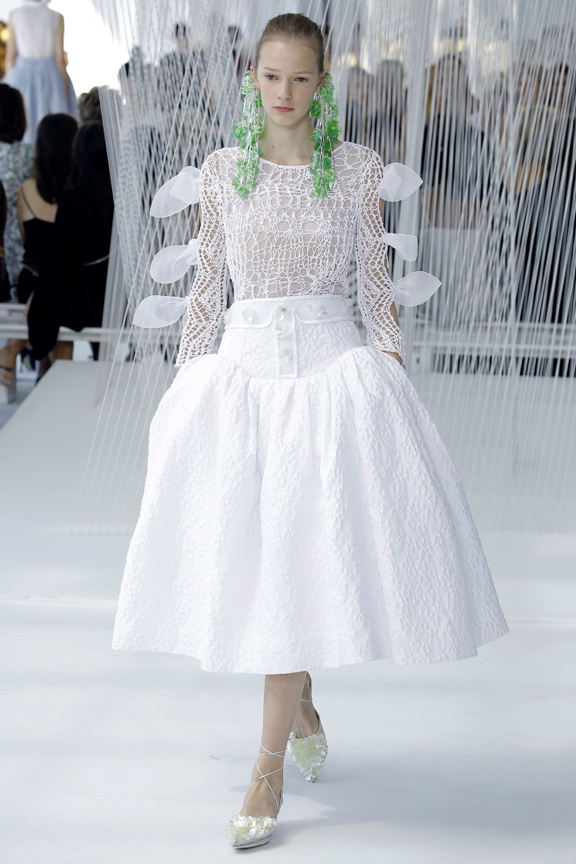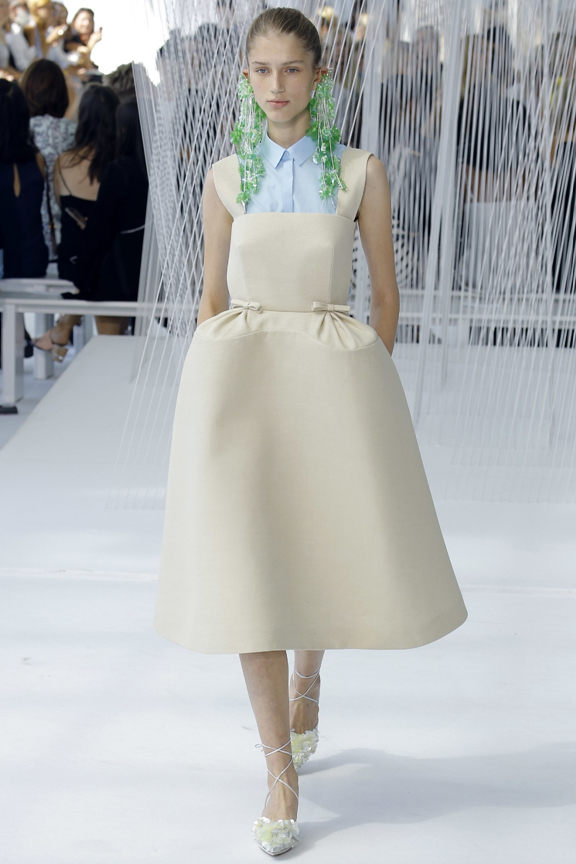 The clothes were not all one note palette wise. Font injected a rich dose of burnt orange and teamed it, haute couture style, although (Praise God) at prêt-à-porter prices, with pale pink blue and teal. Evening pieces came festooned with a scattering of applique….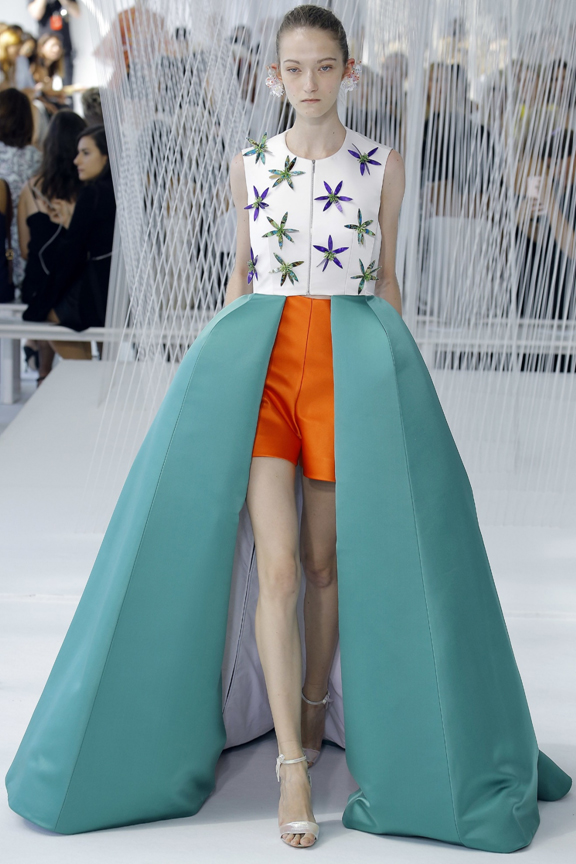 And shirts  had raffia ruffles….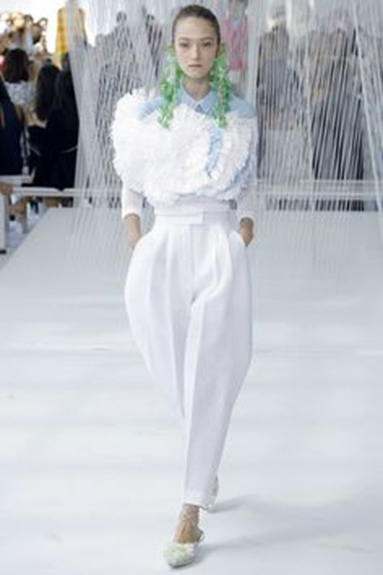 The former architecture student, in this collection has truly mastered the art of making the conceptual truly covetable.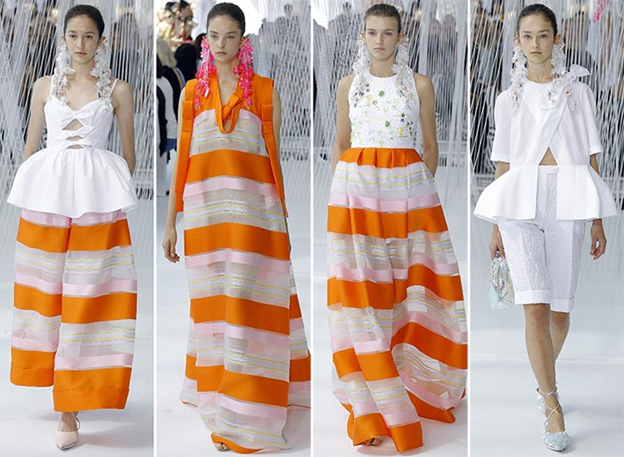 Back here at MO towers we are dreaming of the following additional looks finding their way if not into our own closets but into the super stylish of Lagos. As the saying goes, don't hate, appreciate.
There's more at www.delpozo.com