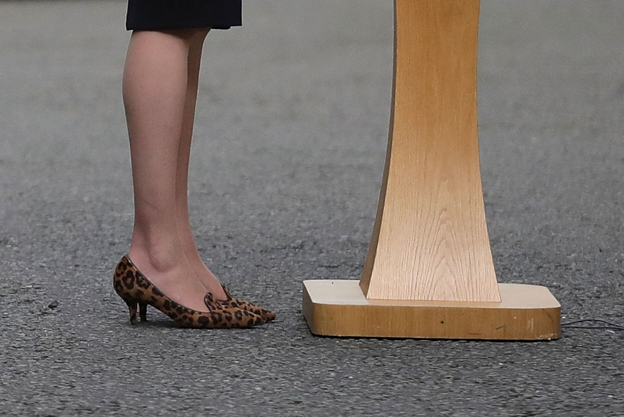 Politics and fashion might not seem like obvious bedfellows but one only has to note the amount of time spent dissecting the sartorial choices of political spouses or the women who have reached the pinnacle of power to know this is not the case. In the digital age where anyone in the public eye is often only as impressive as their last outfit, can what you wear define not only how you are perceived but how you are remembered? Here at MO, we are of the firm belief it does, 'wear the costume, get the part' is not just an aphorism, it is a way of life. Mrs Rodham-Clinton please take note.
This time next year, the G8 might have beaten every Fortune 500 country to the 30% club goal if Hillary joins Theresa May of the UK and Angela Merkel of Germany at the top table. But what does it mean for us fashion watchers? Of the three women only Theresa genuinely seems to have an interest in fashion. She has been known for her love of shoes, animal print kitten heels in particular, and when she announced her candidature for PM she did so in a bold Vivenne Westwood tartan trouser suit. Since then Prime Minister's Questions has often featured a statement necklace worn by the PM and her trim frame is often encased in LK Bennett when she is being 'everywoman' and Roland Mouret when she is not. Even if one disagrees with her politics, it is refreshing to see a woman in power who chooses to look her best.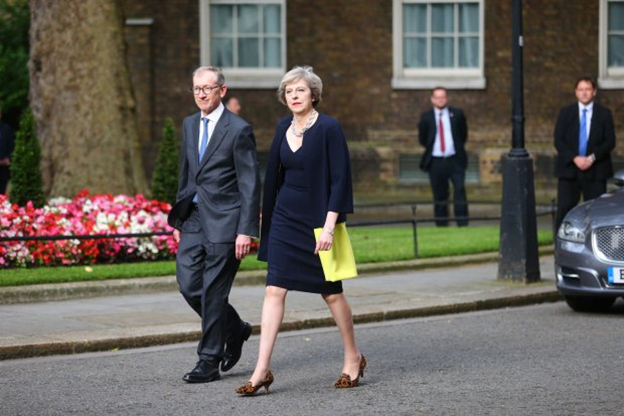 In contrast, Merkel and until recently Clinton too, is wedded to shapeless trouser suits, whose sole purpose seems to be to disguise her femaleness. Sometimes we viewers are treated to a brightly coloured jacket; but that is as good as it gets. The pudding bowl hair-cut and non-existent make-up completes the frumpy frau look.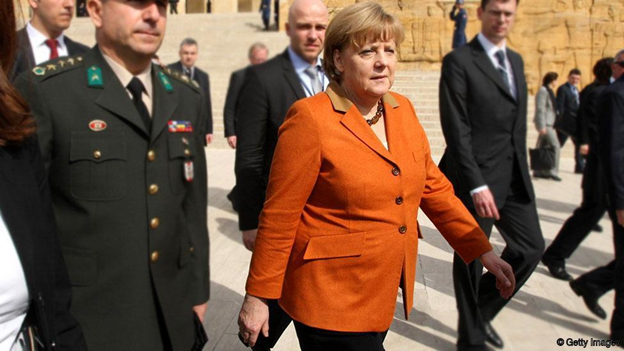 At least Hillary has embraced flattering make up, invested in a good haircut and trouser suits that if less than an inspiring in cut, are at least in photo-ready-friendly hues or white.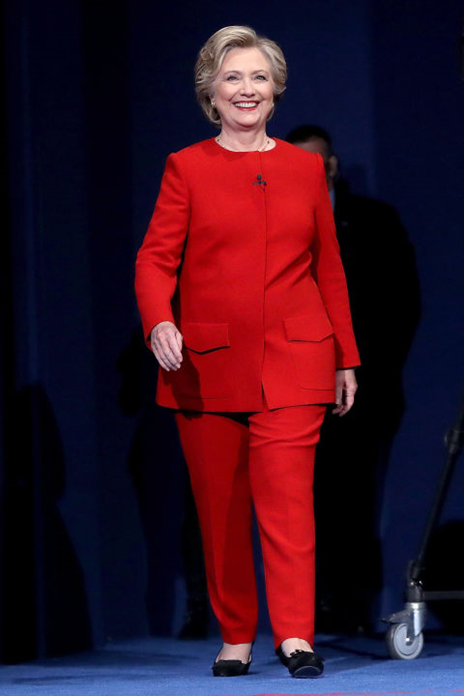 However, one cannot help but groan internally. It could all be so much better and it's a pity that these western ladies have not taken pointers from historical and current Asian counterparts. The late Benazir Bhutto, Prime Minister of Pakistan embraced her culture by covering her hair in silk chiffon scarves but gave us beauty editorial worthy make-up looks; the kohl, mascara, blush and perfect lip were ever present right to her tragic end.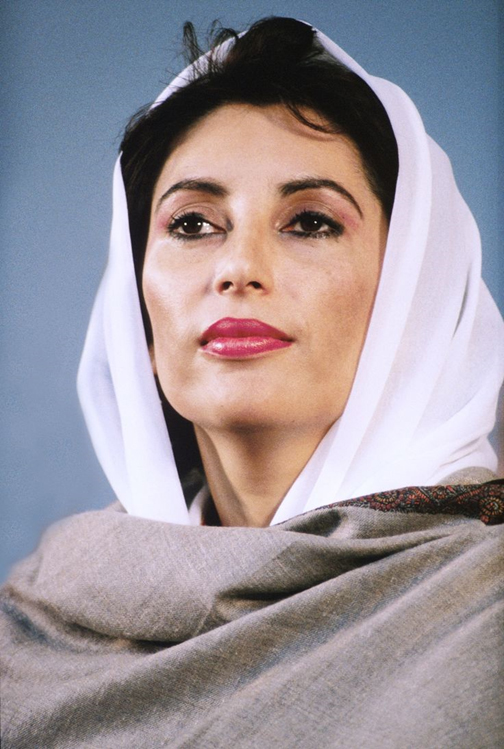 In Myanmar, Aung San Suu Kyi, is pulled together elegance personified in traditional anyi and longyi, a blouse and sarong set, but accessorised with fresh flowers and ever-dewy skin. The message is clear: The military regime might stink to high heavens but Aung is a fresh, fragrant counterpoint.  In politics in Asia at least, femininity and feminism are not mutually exclusive.
Meanwhile, the role of the political spouse has evolved. Before the Second World War, a leader's spouse would be a grainy picture in a newspaper at best. But television changed that and from Jackie Kennedy onwards the spouse was a piquant ingredient to a leader's appeal. Move to the 21st century and the spouse is part of the campaign itself: with what they wear as much of a statement as a carefully worded policy briefing. When histories are written of this, I wager that 2010 will be one of the high-water marks of the political spouse. We had not only three genuine fashion plates in the G8 (step forward Michelle Obama of the USA, Samantha Cameron of the UK and Carla Bruni of France) but also the haute couture magnificence of Sheikha Mozah bint Nasser of Qatar 'repping the Muslim world with her covetable collection of Ralph and Russo, Valentino and Givenchy and always with her signature turbans. And let's not forget Africa's own Chantal Biya of Cameroon bringing her own brand of outré ensemble moments to style proceedings.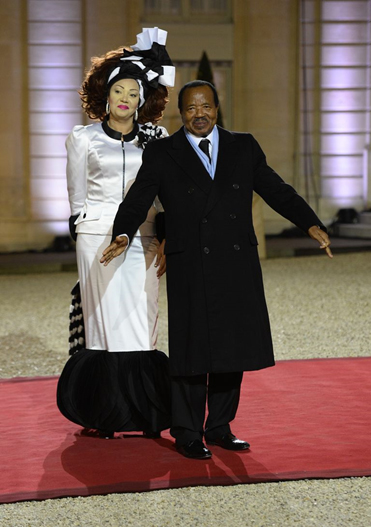 But back to those non-verbal messages being conveyed to us the masses and potential voters: Michelle Obama has used her tenure to champion an alternative fashion narrative: instead of only engaging establishment houses such as Ralph Lauren or Donna Karan she opened the first lady's closet to fully reflect multicultural America: Cuban-American designer Isabel Toledo got the call to design the chartreuse coat and dress she wore for her husband's inauguration in 2009 and Michelle has continued to promote under the radar, often ethnic American designers, as seen in this outing when she wore at the time only known to fashion cognoscenti, Prabal Gurung: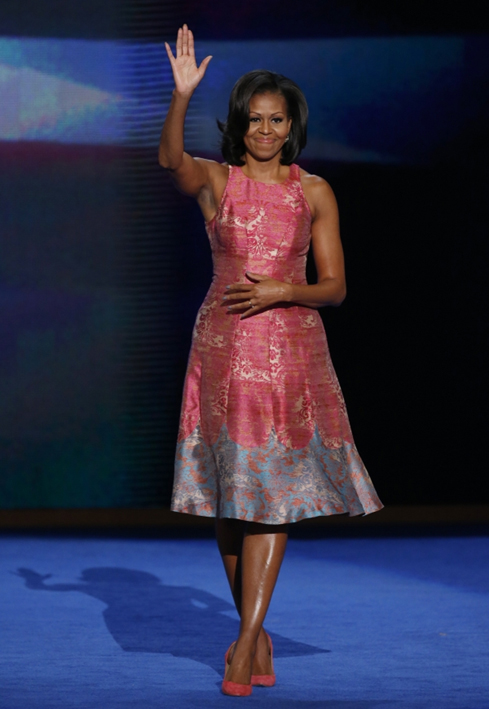 Samantha Cameron in an attempt to soften the patrician and privileged background of her and her husband that had the British electorate in all-out class warfare, took to wearing high-street footwear with her enviable ensembles by Christopher Kane, Emilia Wickstead, Preen and Roksanda. The shoes were meant to bring credence to the 'all in it together narrative', whilst not denying her fashion background, and they did, for a season.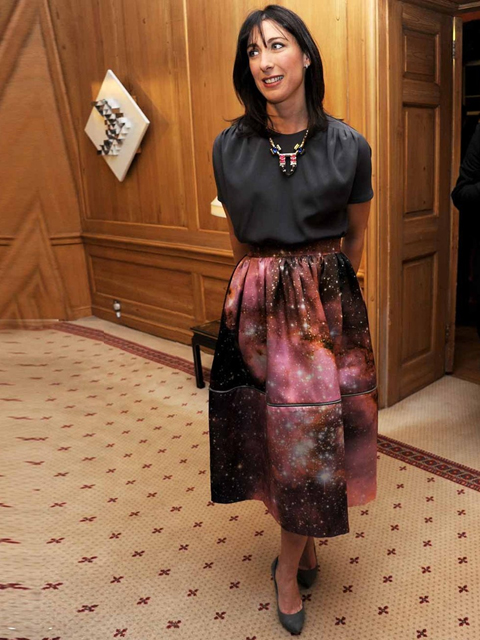 For Carla, a former supermodel for whom fashion came instinctively; she used her tenure to remind the world why France remains the fashion and epicurean lodestar of the world. The masses were served Dior Couture by the trunk load, Chanel in frequent doses, and Hermes, Gaultier and Vivier as and when needed. Embodying her and her husband's unapologetic haute bourgeoisie credentials, her choices were every inch international jet=set power couple. Happy to embrace and display the very best of what their country had to offer and show the rest of us how it's done.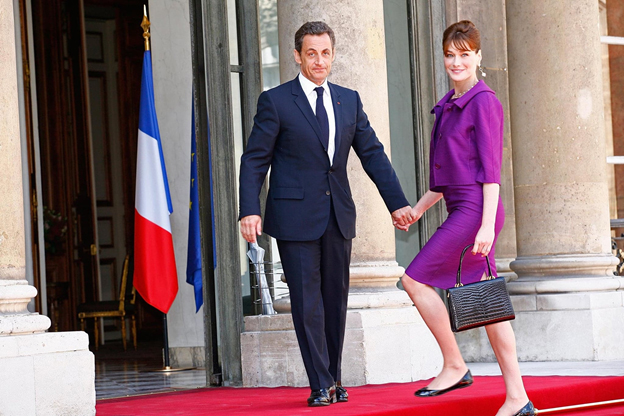 So what are the new rules to follow with the political wardrobe? In short creative, because we are easily bored, credible in terms of messaging and chic. We are all more fashion literate and whilst accessibility is important aspiration trumps it every time. Leaders are meant to be better trained, skilled and equipped individuals; it is this that makes us choose them to lead after all. And the spouses? Apart from being a reminder that the leader in question is not a cipher and has a sex life; they are on the front line representing a country and reflecting the nation's character. We are not expecting heart stopping fashion editorial ensembles (except from the good Sheikha!), but we are demanding certain levels of care and consideration. As Tom Ford aptly said 'Dressing well is a form of good manners.' And it definitely wins you votes.