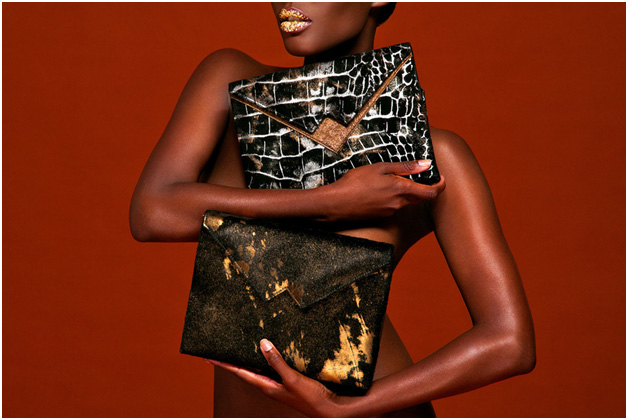 As anyone who has lived in Lagos for any length of time will know, arm candy isn't so much of 'a nice to have' as essential ammunition in your killer ensemble. However, seeking all of your luxury leather goods from 'the abroad' has become distinctly passé-composé. A combination of a recession that has grounded many who were previously disciples of the gospels according to Hermes, Louis Vuitton, Chanel and Gucci, combined with a home-grown creative resurgence across all artistic disciplines, rubber-stamped by a government supported 'Made In Nigeria' initiative has made fashionistas not only seeking, but also open to domestic options. Add to this mix an emergent generation of leather goods designers creating covetable pieces that reflect the influences, cultural motifs and the ever evolving life of the contemporary African woman and the scene is set for an industry renaissance. I had the privilege of speaking to four of the leading lights in the movement to get their take on what contemporary leather goods designing in Nigeria means to them today.
"I've loved bags for a very long time, since I was a little girl. I'm drawn to structure, sensuality and functionality… It took me a long time to accept that I was indeed a designer, because it was so effortless. In the end, and for my own sanity, I had no choice but to succumb to it." Luckily for the rest of us Zainab Ashadu surrendered to the muse which has resulted in Zashadu, her luxury leather goods brand that has garnered a glossy and international client base in an alarmingly short space of time. Pieces are crafted in her atelier in Festac, a suburb in Lagos, where her artisans work under her meticulous eye. "To become a Zashadu artisan, our artisans train for 3 years, full time, 8 hours a day, 5 days a week." This relentless pursuit of excellence demanded of herself and her team, coupled with Zainab's own cornucopia of influences which range from literature to architecture have resulted in the creation of several modern classics. Clock any Lagos It-Girl and chances are she will be rocking Zashadu and most certainly have one or two more in her closet. And with their striking contrasting colour-ways coupled with bold exotic hide iterations it is clear to see what's made them an instant hit with the fashion conscious. The TKO (Total Knock Out) as its name implies is a championship worthy piece that more than holds its own globally. A recent winning piece is the Easy Fold pouch for those unstructured days where a wearer wants to look un-put-together but still undeniably chic.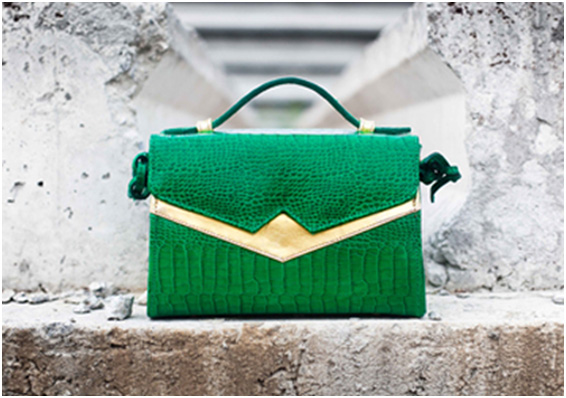 A similar sense of inevitability underpins the launch of Didi Isah, the brand that has Didi Daley at its helm as creative director. A biomedical research scientist by training, Daley began her design journey in London, "I began designing for myself, pieces that I wanted to wear but didn't find on the high street." After constantly being stopped by strangers wanting to know where to buy her designs, she held a trunk show which was an instant sell-out. A stall in world famous Portobello Market followed, but it was her return to Nigeria in 2005 where the company's ethos truly took shape. "My aim was really to design beautiful handcrafted accessories produced in Nigeria that are affordable for the individual who understands that elegance is an expression not simply a price tag!" An antidote indeed to logo-mania obsessed individuals, who know the cost of everything and the value of nothing, Didi Isah's aesthetic lies in reimagining classics and creating a new discourse with each piece. Recent bestsellers have included the Love Clutch, a snake-print heart-shaped evening clutch, with a handy chain that renders it cross-body should dancing follow dinner, and the Salema a capacious tote that doesn't appear bulky, but magically fits all one's work essentials with ease.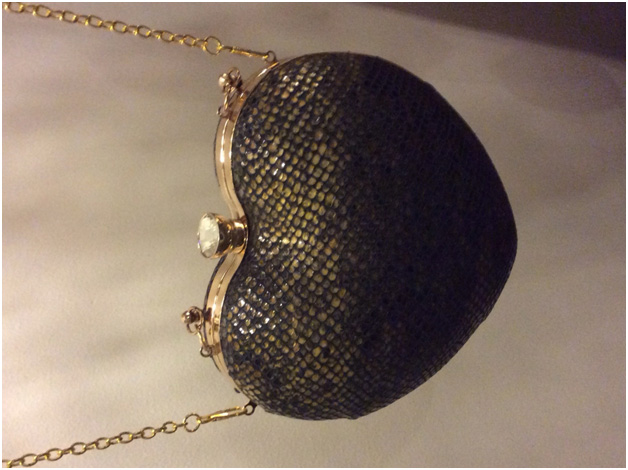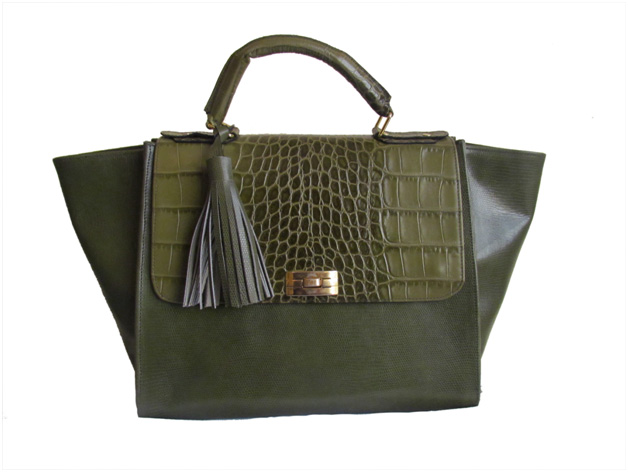 Creativity and originality are only one part of the story for this emergent crop of designers. Production in Africa remains an ongoing battle that requires Herculean levels of strength and resilience. "There are some challenges manufacturing locally and in Africa – poor or lack of infrastructure, distribution, logistics and awareness of the product are among the issues that most of the designers come across in general." Betu Tshiongo Wiederkehr's list might sound like any luxury goods producer's worst nightmare, but it has not stopped this Lagos based Congolese designer creating Kumesu, her luxury line of handbags and leather goods. A canny approach from the former financial analyst has resulted in her own exacting standards never being compromised whilst injecting the influences of extensive travel and living in many countries. Hardware and zips are sourced in Switzerland where she spent her formative years, and chains from Italy with the hides sourced directly in Africa and pieces constructed in Lagos. Her pieces, combine clean lines with nature inspired palettes and have gained popularity across the continent since she launched in 2014, with a growing private client list as well as stockists in Nigeria and the Democratic Republic of Congo.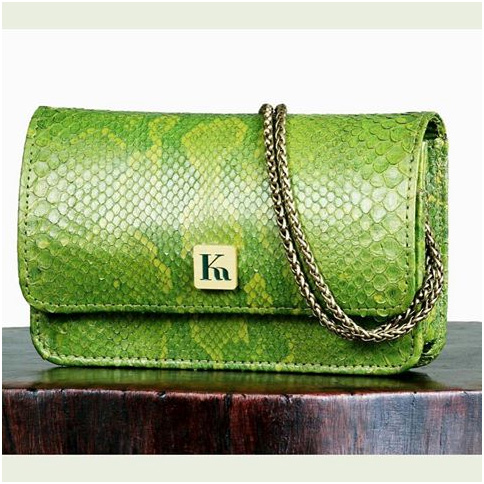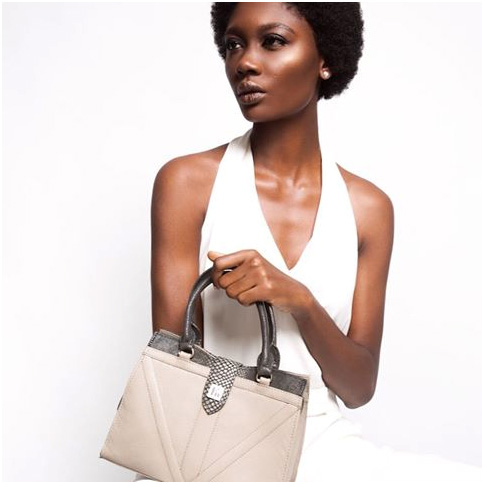 Ronke Ladipo of RÜCH by Ronke emphasised the importance of her clarity of vision and the highs and lows of selling luxury in economically fluctuating times: "I know the thrill of having a huge day of sales, and the crushing disappointment of just one customer….Many people get into this industry with absolutely no clue what it's going to take to build a brand that is even remotely successful. Blaming ignorance isn't entirely fair…I had absolutely no clue how hard it would be either." This is an important point, especially for those inspired by what they perceive as instant success, seeking to emulate her own journey. A cult brand whose Aso'oke back-packs and leather satchels have become the go-to bag of choice among the art crowd and whose custom leather trunks have a wait-list of their own; her distinct aesthetic coupled with accessible price points have resulted  in a brand that 5 years on has grown from strength to strength. It helps too that in our image insatiable times she is quite the style-plate herself, with edge hair, a catwalk model frame, and a photogenic squad garnering her a natural fan and customer base for her pieces.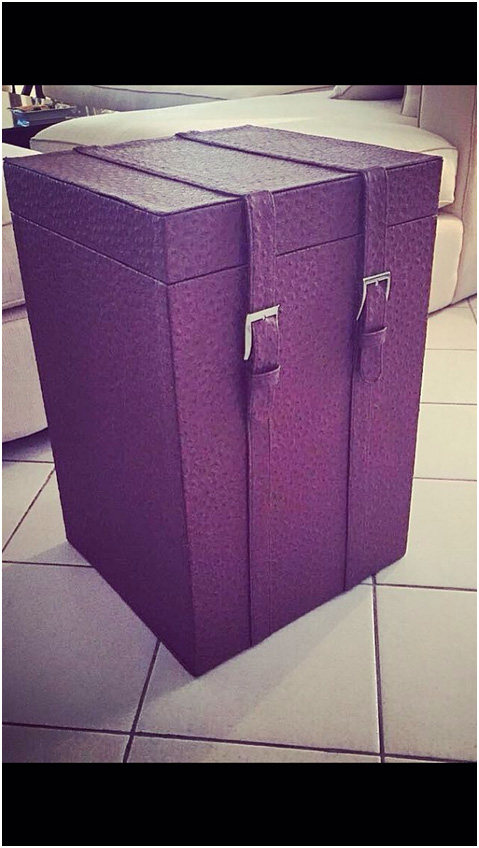 Looking beyond the individual success stories there is still a need to create an enabling environment for the industry to thrive long term. Daley points out "We have such amazing potential, we really do… [but] there is the issue of the lack of access to finance, as an SME in Nigeria it is incredibly difficult to get finance from banks, and so you raise all capital yourself." Aside from risk averse financial institutions Ladipo speaks of the unique challenges of having such a fashion literate client base:  "You have to be very creative…If you want to make things in Nigeria, that's fantastic, but remember; you'll be selling to, and competing against, other Nigerians and Nigeria is a country born of innovation." Copy=Paste Crew beware indeed. Tshiongo Wiederkehr notes consumer expectations around luxury also need to be addressed "from buying or thinking that only foreign goods are of quality or high end products". But for the brands that crack the code the sky is the limit as is seen in Zashadu's global march with stockists in New York, London, Johannesburg, Dublin and Florida.
For the leather goods industry to thrive, all parts of the value chain from tanneries to factories to design schools and retailers need to come together to create a comprehensive strategy for growth and development. As with most things in Africa, government involvement and buy-in is essential but so too is engaging the private sector and attracting those elusive but much needed alternative sources of capital. Nevertheless, as with all luxury items things begin and end with the customer. A capricious creature who needs to be continuously courted and seduced, to believe in the 'bag-tacular' and willingly part with their hard earned money for a purchase that promises pleasure and so much more.
Designer's Links:
Zashadu: zashadu.com and instagram.com/zashadu
Didi Isah: didiisah.com and instagram.com/didiisah
Kumesu: instagram.com/kumesuofficial and instagram.com/kumesulifestyle
Ruch by Ronke: ruchbyronke.com and instagram.com/ruchbyronkebags